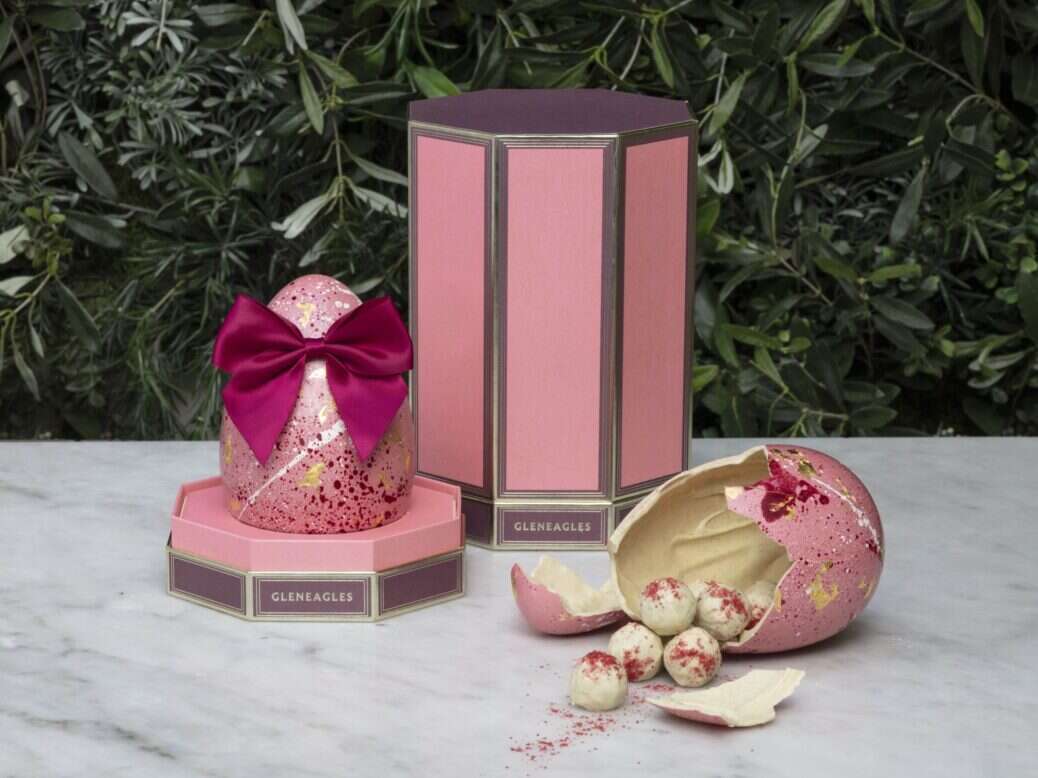 It's hard to miss the chocolate eggs piled high in the grocery store this time of year. With Easter fast approaching, the time has arrived to start preparing for the special day. That means stocking your fridge with all the ingredients for a Sunday roast, planning an elaborate Easter egg hunt for the little ones and – of course – ensuring there are plenty of sweet treats for everyone to enjoy.
If you're hoping to find something a bit more special than your run-of-the-mill confectionary this year, you're in luck. Here, we've curated a list of the very best luxury Easter eggs that are almost too pretty to eat.
[See also: The Most Anticipated Restaurant Openings of 2023]
Gleneagles
The iconic Gleneagles hotel has unveiled not one but three luxury Easter eggs this year in white (pictured above), milk and dark chocolate. Each egg is crafted from Valrhona chocolate by the in-house pastry team before being painstakingly hand-painted with a delicate design.
Flavors are a match made in heaven; the Tahitian vanilla white chocolate egg is filled with strawberry truffles while the delicious milk chocolate creation encases a handful of intense orange truffles.
Our favorite, however, is the decadent dark chocolate egg which is brimming with whisky truffles made using the Gleneagles X Glenturret 11 Year Old Single Malt. If you want to get your hands on these one-of-a-kind chocolate treats, you'll have to move quickly – only a limited number of eggs are being produce and pre-ordering is advised.
$55, gleneagles.com
University Arms Cambridge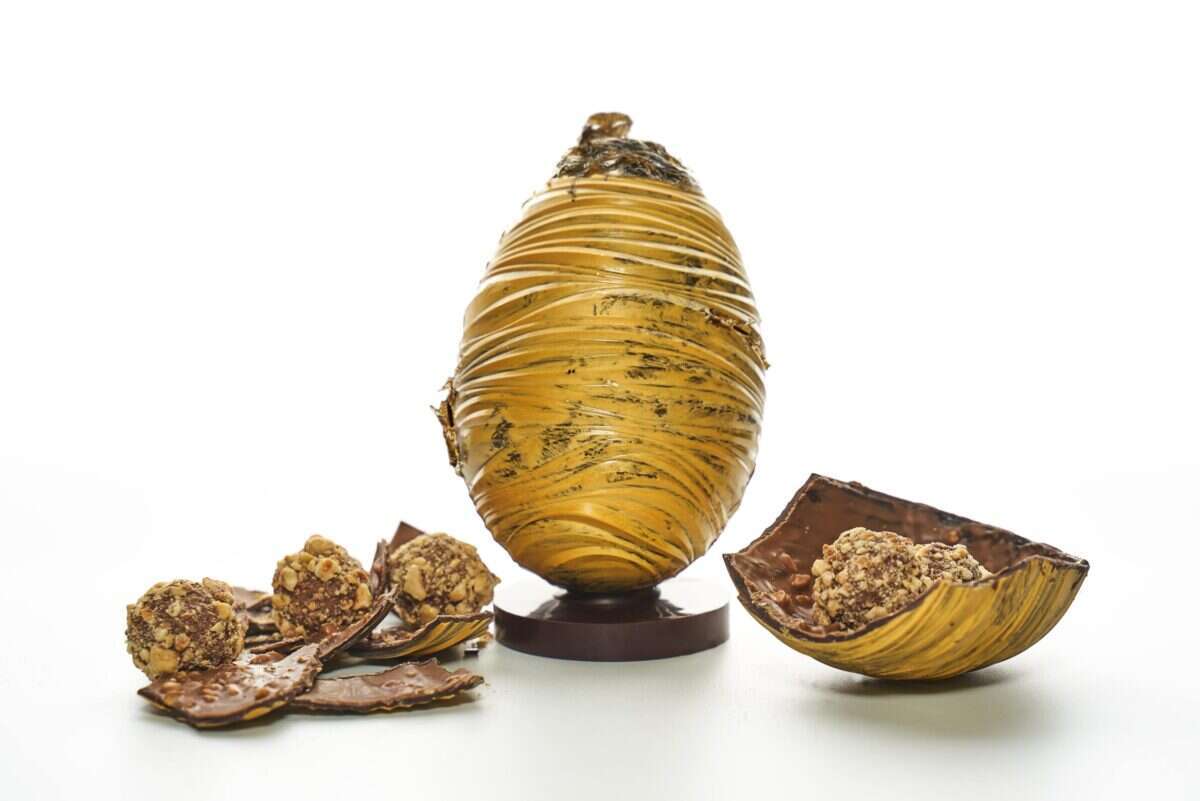 Those with a sweet tooth can't go wrong with the latest chocolatey creation from the University Arms, Cambridge. Inspired by the decadent Ferrero Rocher, the Golden Egg is crafted by the in-house patisserie team at Parker's Tavern from rich dark chocolate and fresh hazelnut pieces with an inner shell made from sweet sticky caramel and hazelnut chocolate.
In a wonderfully extravagant touch, the egg is painted gold and filled with five indulgent hazelnut praline truffles. Six 'golden tickets' lie hidden within a handful of the eggs; winners will be treated to an array of prizes from overnight stays at the luxury hotel to afternoon tea for two.
Le Bristol Paris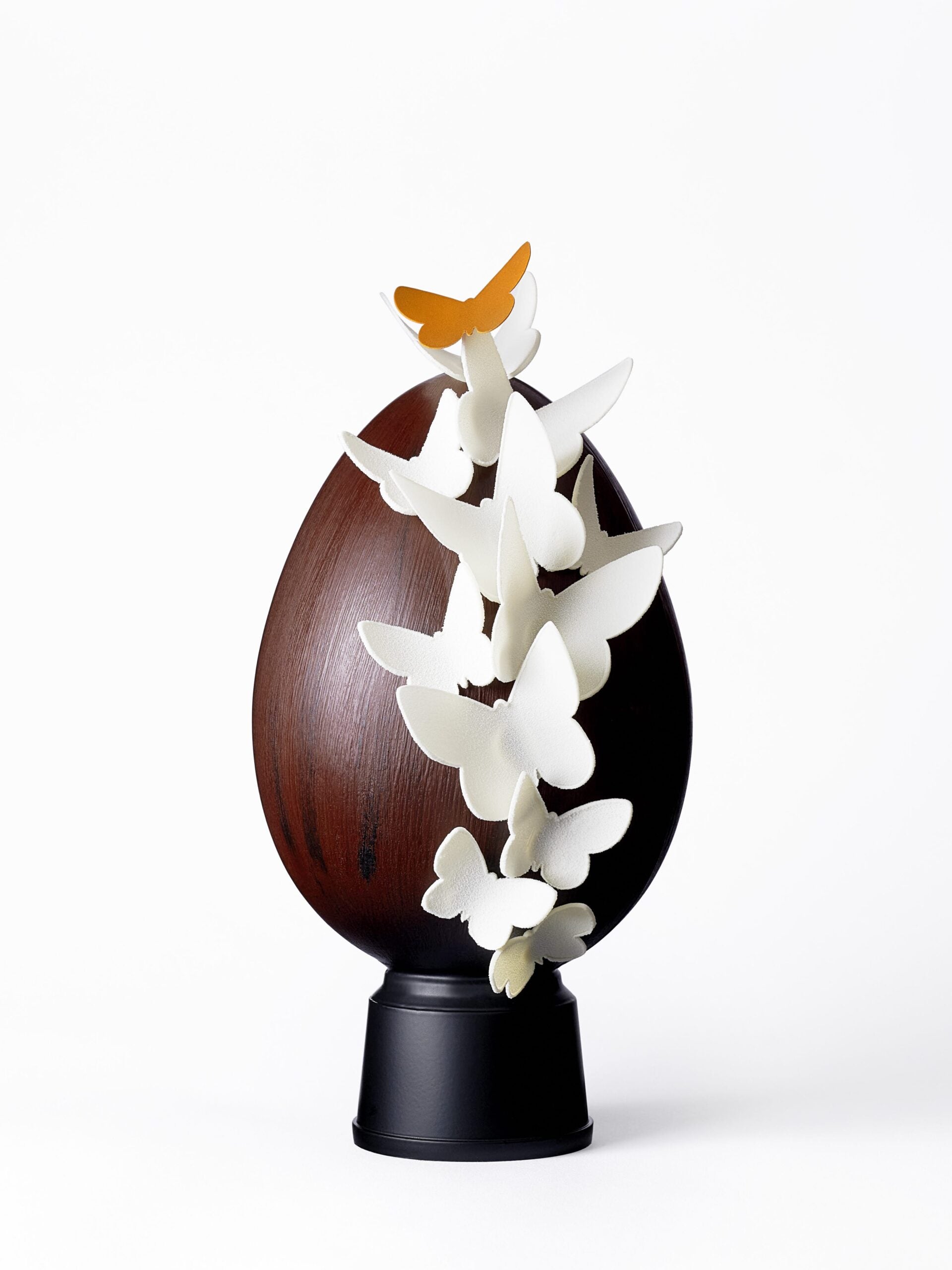 Next, we head to the legendary Le Bristol Paris. Here, at the in-house chocolate atelier, chef chocolatier Johan Giacchetti and his team have hand-crafted a beautiful 'Butterfly Effect' Easter egg.
Made from top quality dark chocolate from Madagascar, the egg is filled with a praline of crushed almonds, hazelnuts and vanilla. The beautiful creation is finished with intricate butterflies inspired by Giachetti's spring time strolls.
$90, oetkercollection.com/hotels/le-bristol-paris
Hotel Metropole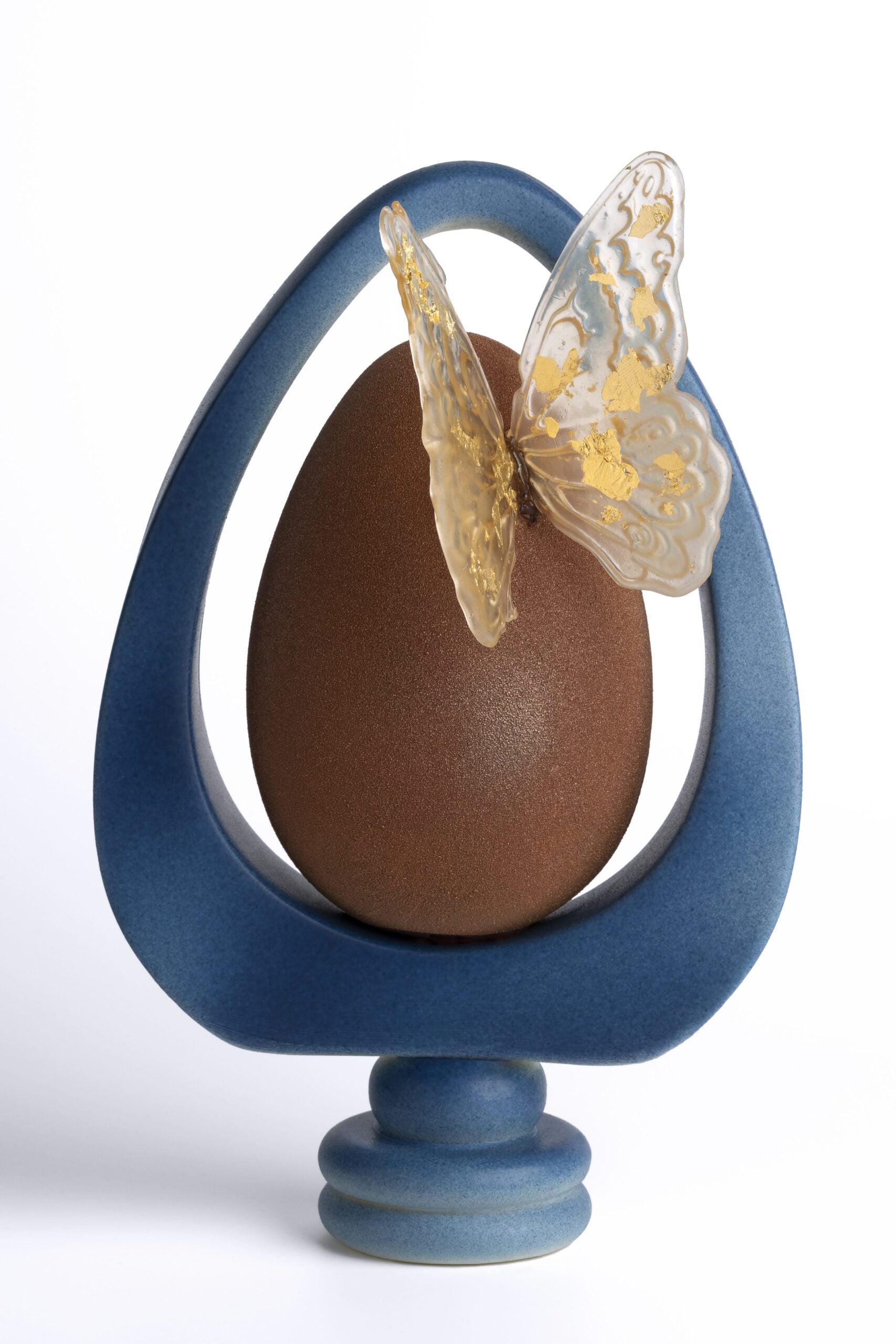 This gorgeous creation from Chef Christophe Cussac, his pastry chef Patrick Mesiano and head chocolate maker Isabelle Gauthier at Hotel Metropole is also centered around a delicate butterfly – this time made from cast sugar.
Filled with decadent crunchy praline made with caramelized almonds, hazelnuts, and crunchy chocolate pearls, the tempting egg sits atop an edible midnight-blue stand crafted with blue cocoa butter.
€106 (approx. $115), metropole.com
Ashford Castle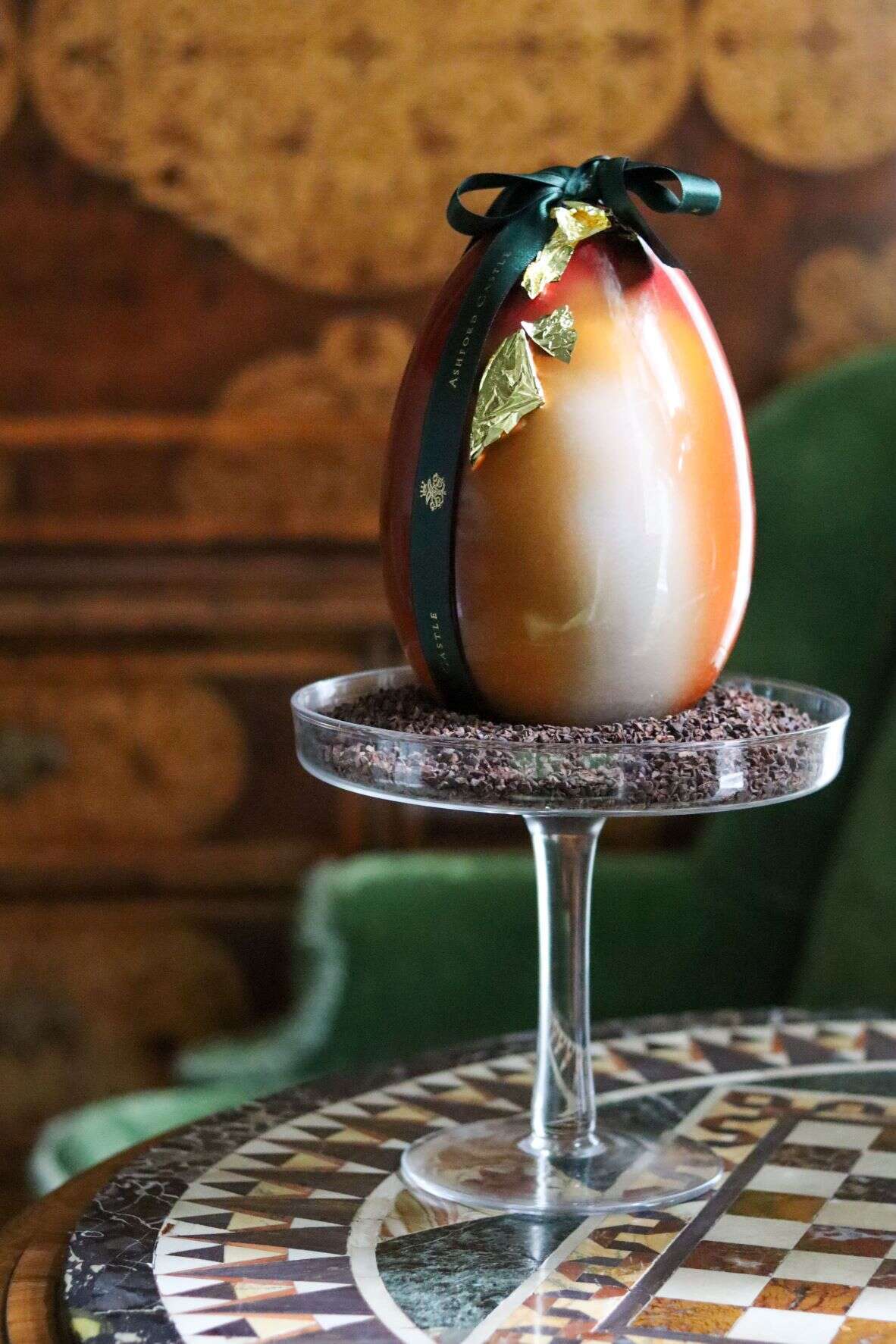 The next luxurious Easter egg on our list is created by the talented director of chocolate at Ashford Castle, Paula Stakelum. Inspired by the rare red squirrels that have lived in the woodland surrounding the hotel for over a century, the hand-painted egg has a rosy hue.
Inside, you'll find a new blend of creamy hazelnut chocolate made in partnership with Valrhona. If you really want to go the extra mile this Easter, consider buying Ashford Castle's ultimate chocolate box, too, which includes hot chocolate, salted dark chocolate fudge and opulent whisky truffles.
Eco-conscious buyers will be pleased to hear that the cocoa beans are sourced responsibly, with B-Corp certified Varlhona working with producers to develop a sustainable future for chocolate production.
$64, ashfordcastle.com
[See more: The Most Exclusive Scotch Whisky Experiences]
Fortnum & Mason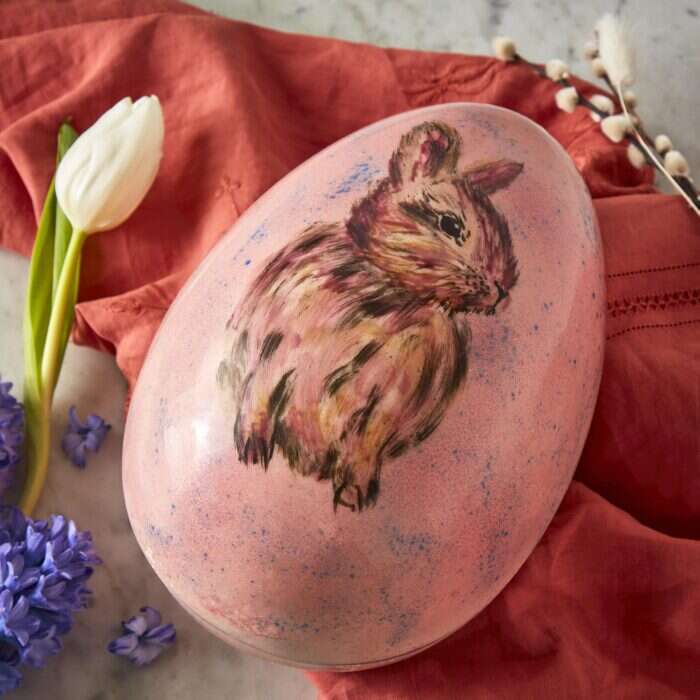 Our list of the best luxury Easter eggs would not be complete without mentioning Fortnum & Mason. The high-end London department store never fails to disappoint with its gourmet confectionary delights and this year is no exception.
If you're looking for a truly special gift, you'll be hard-pressed to find better than this hand-painted bunny Easter egg. Crafted by master chocolatiers in Wales, it's made from rich single-origin chocolate couverture from Colombia and coated in a layer of velvety white chocolate. The pièce de résistance, however, is the Easter bunny on the front – hand-sketched using all-natural cocoa butter paints.
$122, fornumandmason.com
Hotel Chocolat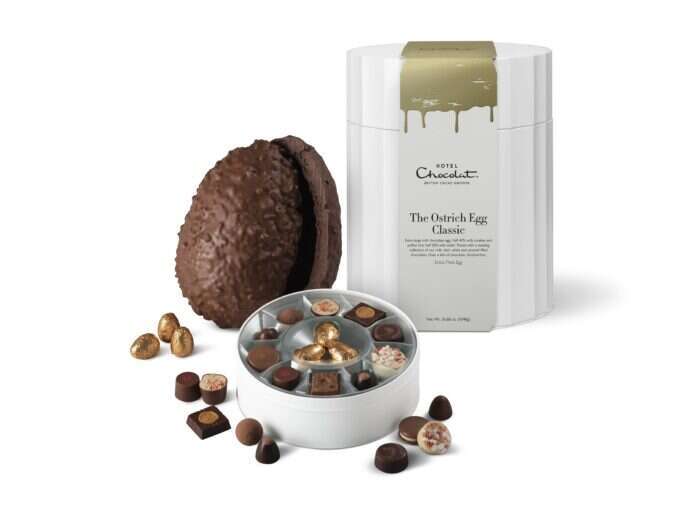 If you're buying for a serious chocoholic, look no further than Hotel Chocolat's Classic Ostrich Easter egg. Weighing in at over two pounds, the extravagant chocolate sphere is (you guessed it) the same size as a real ostrich egg, with a ludicrously chunky high-cacao shell packed with crunchy cookies, puffed rice and crispy feuilletine flakes.
Not for the faint of heart, the decadent egg also comes with a selection of 20 truffles, pralines, caramels and patisserie chocolates ranging from billionaire's shortbread to Eton Mess. Those with a sweet tooth can opt for the classic egg, but there's also a dark chocolate version and even a newly released vegan egg for your dairy-free loved ones.
$105, hotelchocolat.com
Melt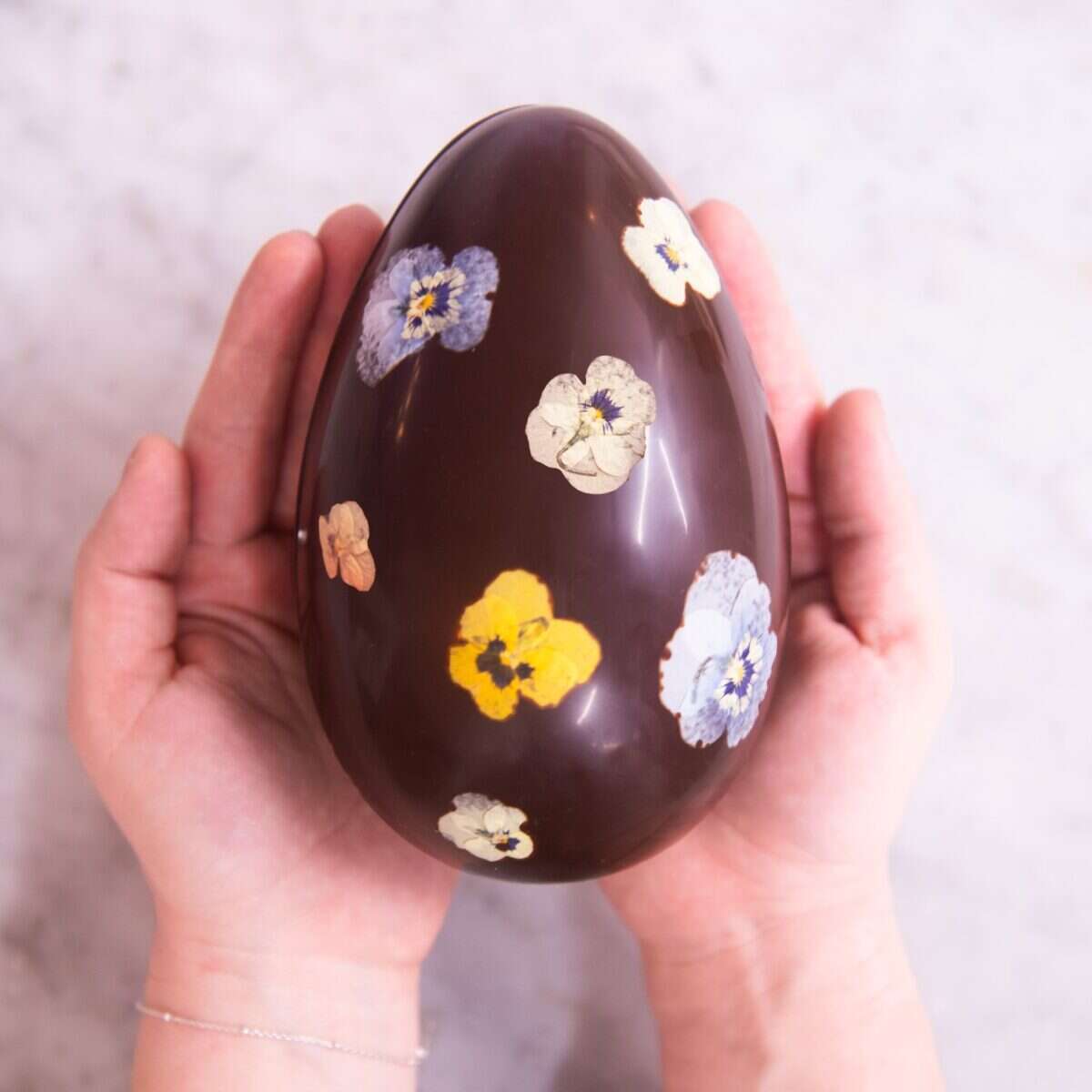 Finding a plant-based chocolate treat that still tastes delicious can be tricky but the chocolatiers at Notting Hill-based Melt have managed it with the Wild Flower Egg. Handcrafted using rare cocoa beans from Bolivia, the luscious dark chocolate egg has an extra thick shell and is adorned with edible pansies for a touch of elegance.
$61, meltchocolates.com
Pierre Marcolini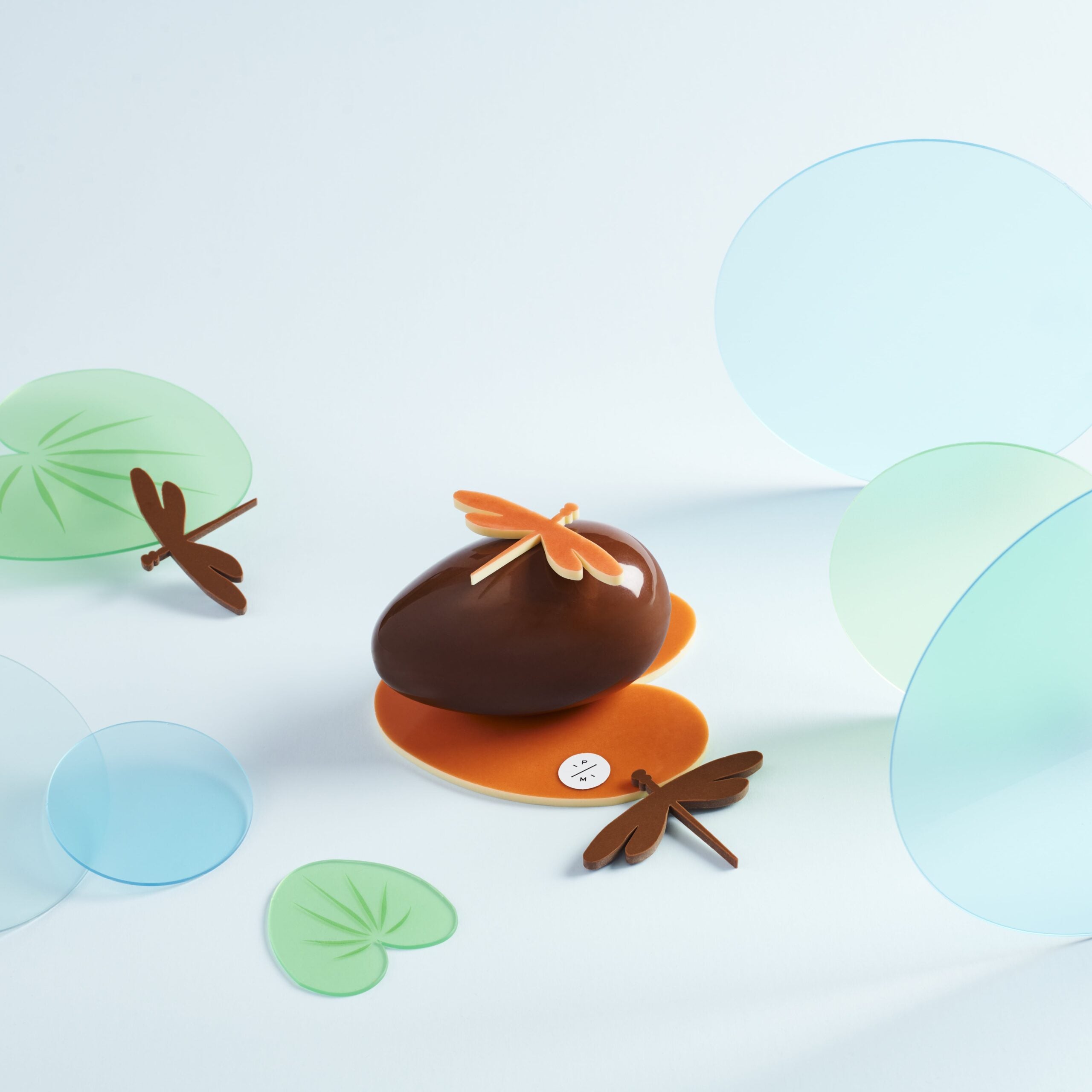 Last but by no means least on our roundup of this year's best luxury Easter eggs is a beautiful creation from Pierre Marcolini. The centerpiece of his exquisite collection is a dragonfly resting atop a chocolate egg.
Choose from either the milk chocolate iteration which features a dried fruit praline interior with caramelized hazelnut, almond and pecan crisp; and the dark chocolate egg which contains a hazelnut praline and cashew nut crisp with caramel pieces. Both creations are placed delicately onto a water lily leaf crafted either from milk or white chocolate.
If you want to push the boat out, you can also buy a box of praline eggs in six mouth-watering flavor combinations including candied orange peels and squash seeds; almond nougatine and white sesame; and pistachio pieces with sunflower seeds.
$48, eu.marcolini.com
[See also: A Guide to all Three-Michelin-Star Restaurants in the UK]