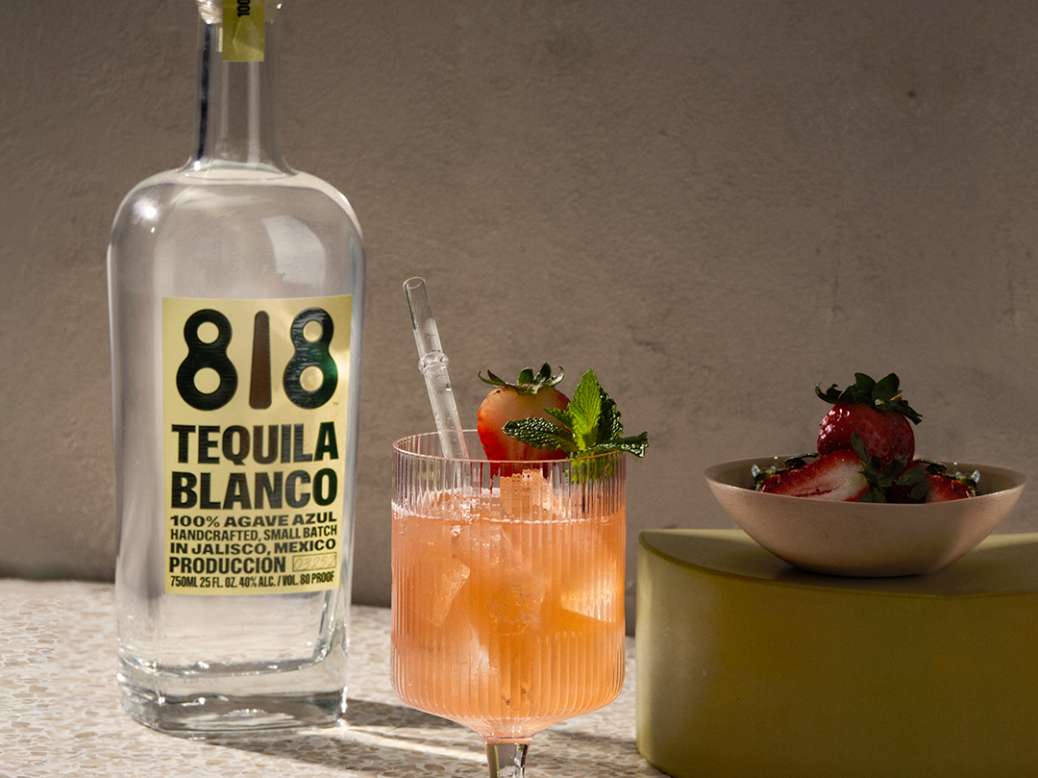 If champagne is the aqua vitae of celebration, tequila is her undisputed party girl of a younger sister. And she's having a bit of a moment; the second-fasted growing spirit in the USA, some industry experts believe the Mexican spirit could soon outsell vodka in international sales. Enter 818 Tequila, which launched May 2021.
Long gone are the days of tequila being the stuff of frat nights and bachelorette parties. The liquor of choice for margarita-loving Jack Kerouac and everything-loving Hunter S. Thompson is today an unavoidable presence all summer long, and selecting the right tequila is, naturally, paramount.
Kendall Jenner's 818 brand includes the joyfully light Blanco, which boasts first notes of sweet agave and citrus, and finishes with almond, toasted coconut and key lime pie. The tequila is joined alongside a decidedly tropical undertone, with a lingering aroma of chamomile and springtime flora.
A note of vanilla pulses through the spirit as a result of the White Oak barrels the liquid is rested in. 818 Blanco is notable for its smooth finish; this is a sippable tequila that can be enjoyed on its own merit.
The Berry Mint Kenny picks up the fruit basket from where the Blanco left it for a cocktail that brings together the sweet tang of strawberries, the fresh zest of lime to balance it, and a mint detail for a refreshing summer drink we'll be returning to all season.
[See also: The Most Exclusive Tequila Tastings in the US]
Method:
Mix the agave nectar with still water to form an agave syrup. Add the syrup a shaker with the lime juice, 818 Tequila Blanco and strawberry puree, and shake with ice. Strain into a glass and serve over fresh ice, topping with a splash of sparkling water. Garnish with fresh strawberries and mint leaves.
See more Cocktail of the Week recipes here.