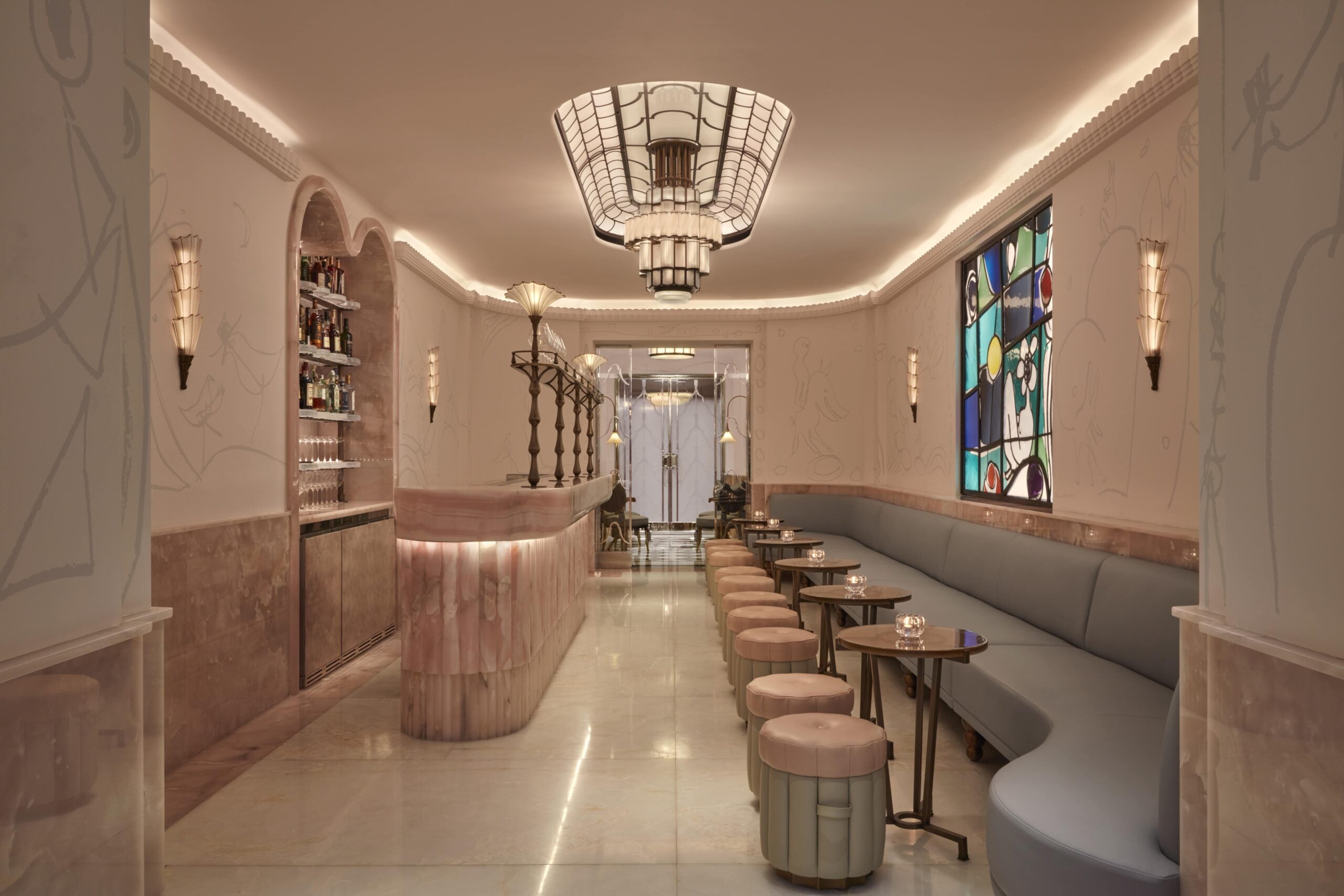 With some of the world's most famous people having graced its rooms, there are few London hotels that carry the same level of decadence, story and style as Claridge's, and its inviting bars are no exception. Naturally, recreating the Claridge's drinking experience at home is no mean feat – but with the recent US launch of its very own cocktail recipe book, the task just got a little easier.
Compiled by the hotel's director of bars Denis Broci and director of mixology Nathan McCarley-O'Neill, Claridge's: The Cocktail Book share recipes for over 400 cocktails, from Claridge's classics like the White Lady to newer favorites such as the Saint Remy. Broci and McCarley-O'Neill artfully weave the colorful story of over 150 years of service dating back to the hotel's original 'drinking parlour' of 1856 through each recipe.
Nowadays, the hotel is home to four bars: it's signature Claridge's Bar; the sultry Fumoir Bar; the bar at Davies and Brook; and finally, the recently opened Painter's Room, with the cocktail book paying homage to the individuality of each.
[See also: Coravin Debuts Its First-Ever Wine Bar in London]
While the recipes are pulled straight from the menus of professional bars and are usually made by expert mixologists, each cocktail has been carefully tried and tested to ensure it can be easily recreated at home. There are also plenty of extra tips and tricks nestled within its pages, including how to create the perfect lemon peel twist garnish and a guide to hosting your own Claridge's-worthy cocktail soiree.
As well as its primary recipes, the cocktail book dedicates space to sharing the story behind some of the world's most iconic libations, including the martini and the negroni, as well as the £1,000 Old Fashioned, which went down in history as Claridge's most expensive cocktail ever.
To celebrate Claridge's: The Cocktail Book now being available in the US, we're sharing the recipe for The Bitter Reviver (page 105) which combines the distinctly herbal notes of chartreuse with the bitter orange of Combier.
Ingredients:
40 ml Hepple Gin
5 ml Combier Triple Sec
10 ml Yellow Chartreuse
15 ml sugar syrup
2 dashes of orange flower water
lemon coin, to garnish
Method:
In a cocktail shaker, shake all the ingredients with ice cubes, then fine-strain into a chilled coupe. Garnish with a lemon coin.
See more Cocktail of the Week recipes here.