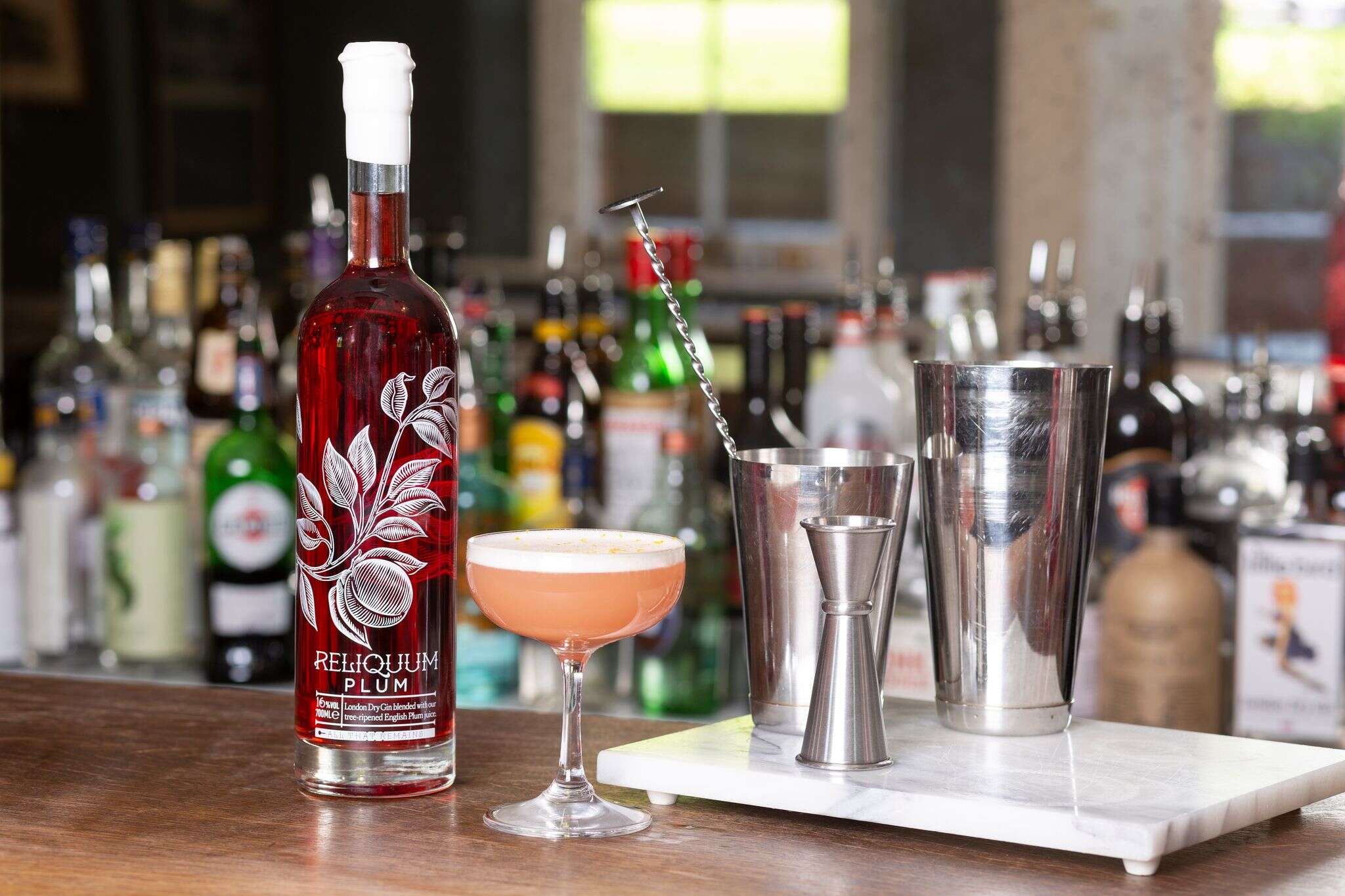 Our latest Cocktail of the Week offers two recipes from the UK-based, small-batch, sustainable spirit company Reliquum, which uses fruits that would otherwise be wasted, to produce flavored gins and brandy.
The Thompson family has been growing fruit on their family farm in Essex, England since 1948. Committed to waste-free operations, the Thompsons realized that there was still life in the surplus produce grown on the farm, and hence Reliquum was born.
In order to prevent misshaped, defected, over- and undergrown or otherwise unsellable fruits from going to waste, Reliquum teams the so-called "ugly" fruits with its own London dry gin to produce a range of environmentally friendly flavored spirits.
In addition to the plum flavored gin, created with farm-grown Lizzie plums, the brand produces its own apple brandy in tribute to founder Pete Thompson's time in Normandy as a teen. To make its brandy, Reliquum first presses Opal apples to create apple juice. From here, the all-important eau de vie is created, which is then combined with homemade cider before being left to age in red wine barrels made from French Trombais oak.
The result is a deliciously smooth apple brandy with notes of caramel that is not dissimilar to Calvados. True to Thompson's fond recollections of trips to northern France, the drink evokes memories of a classic homemade tarte Tatin. Of course, aside from being delicious, the Reliquum Apple Brandy is proudly eco-conscious – each bottle uses 28kg of homegrown apples that otherwise would have gone to waste.
Reliquum Apple Brandy Norman Mule
Ingredients:
50 ml Reliquum Apple Brandy
200 ml ginger ale
Lime to garnish
Method:
Add the brandy to a lowball glass with crushed ice, top with ginger ale. Finish with lime garnish.
Plum Sour
Ingredients:
50 ml Reliquum Plum
20 ml bourbon
15 ml caramel syrup
10 ml lemon juice
35 ml whisked egg white
Grated lemon zest
Method:
Add the Reliquum Plum, bourbon, caramel syrup and lemon juice to a cocktail shaker and mix well before straining into a coupe glass. Top with the whisked egg whites and lemon zest.
Recipe by Church Street Tavern.
See more Cocktail of the Week recipes here.