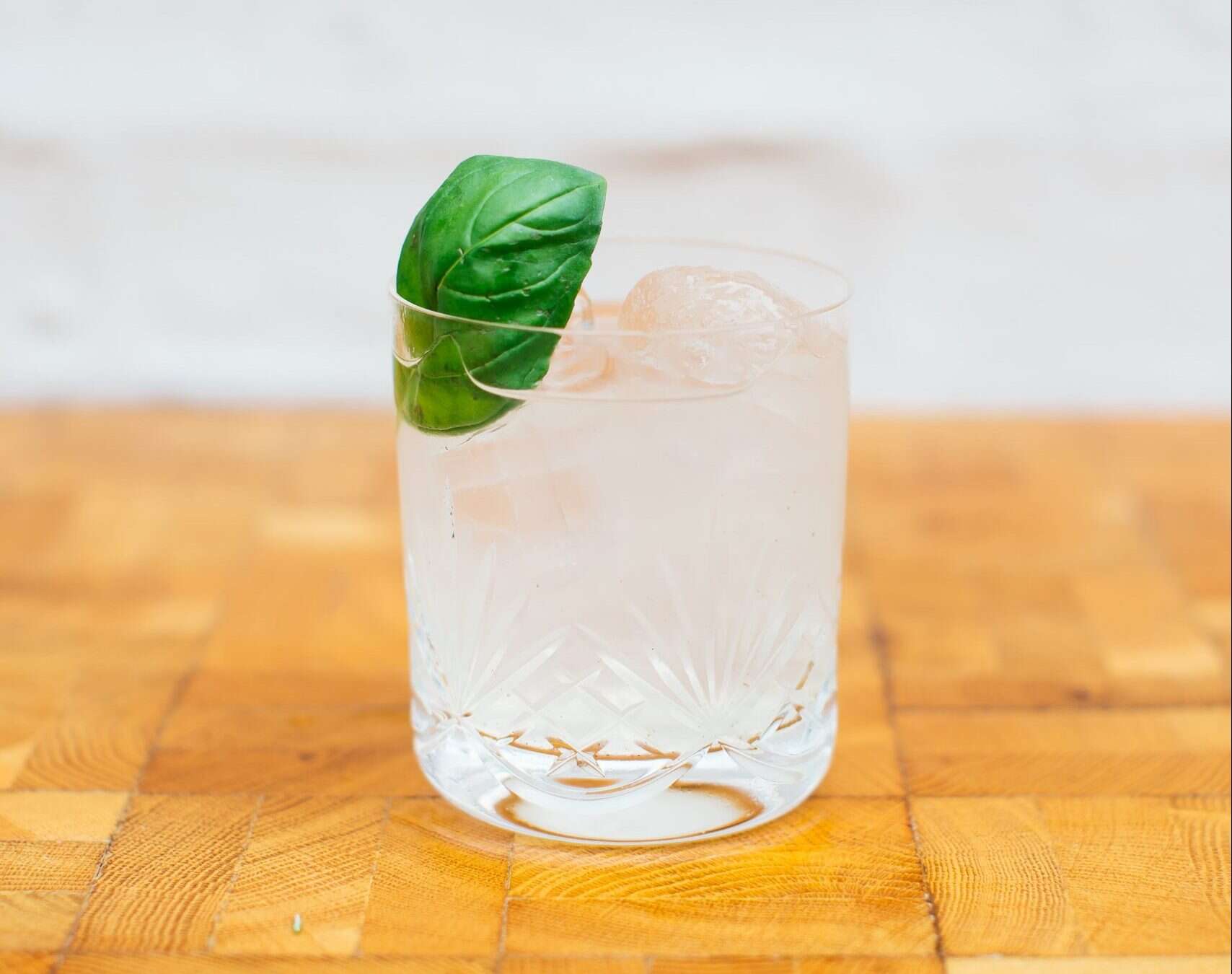 Sipping on a refreshing cocktail is nice; sipping on a refreshing cocktail with heaps of environmental credentials is even better. For this week's Cocktail of the Week we are showcasing the For the Trees recipe by Sapling Spirits, which is on a mission to make the drinks industry work for the greater environmental good with its eco-friendly vodka.
Sapling Spirits has pledged to plant a tree for every bottle of vodka bought in order to counteract the carbon emitted in its creation. Sapling estimates that each bottle generates approximately 5.5lbs, whereas a tree will absorb up to 1.7 tons of carbon in its lifetime, securing Sapling's climate-positive status.
Sapling works with 10 UK-based urban planting projects and has a steadfast focus on transparency. Customers who purchase a bottle of Sapling Vodka can submit their tree number (found on the bottle's cork) in an online 'tree tracker' to find out exactly where their tree was planted.
Sapling's commitment to environmental and social responsibility extends further than simply planting trees; the company works closely with local initiatives in the UK and beyond that give back. For example, it has partnered with Moroccan organization High Atlas, which works with the local community to bring people out of poverty and get women into the workplace via planting trees in rural areas. The fruits from the planted trees are then sold by the local community for profit.
[See also: Unusual Methods Making Wine and Spirits Sustainable]
"We started Sapling Spirits in 2018 to inspire sustainable change in the drinks industry. It seemed at that time most elements of the hospitality sector were making a positive change towards sustainability, but drinks seemed to be behind the trend. This seemed crazy to us, as we knew distilling spirits was not without its cost to the planet. So, as a way to lead this change, we decided to not only make delicious vodka, but to make it climate positive," say co-founders Ed Faulkner and Ivo Devereux.
"Since launching, we have seen many more brands focus on sustainability and it's exciting to feel a part of the movement. We are also launching a distillery in London later this year with some innovative changes to the process of distilling, so watch this space," they continue.
And of course, it should be said that aside from its impressive environmental and social credentials, Sapling Vodka is impressively delicious. So delicious in fact that it graces the menus of some of the UK's most revered bars and restaurants, including Scott's and Gleneagles – it was even served at a royal wedding.
Sapling produces its vodka in London and only uses British ingredients in a bid to reduce transport emissions. Winter wheat is triple distilled and blended with charcoal filtered, de-ionized water to create a smooth and sip-able vodka that is as at home when enjoyed neat as it is in a cocktail. Sapling's For the Trees recipe calls for a refreshing combination of grapes, ginger, lime and basil to create a zingy cocktail, perfect to enjoy as the weather continues to warm up.
Ingredients:
6 seedless white grapes
50ml Sapling Vodka
15ml fresh lime juice
15ml ginger liqueur
5ml sugar syrup
Fresh basil leaf
Soda water
Method:
Muddle the grapes in a cocktail shaker before adding all liquid ingredients except soda and shake. Fine strain into a rocks glass over ice and finish with a basil leaf.