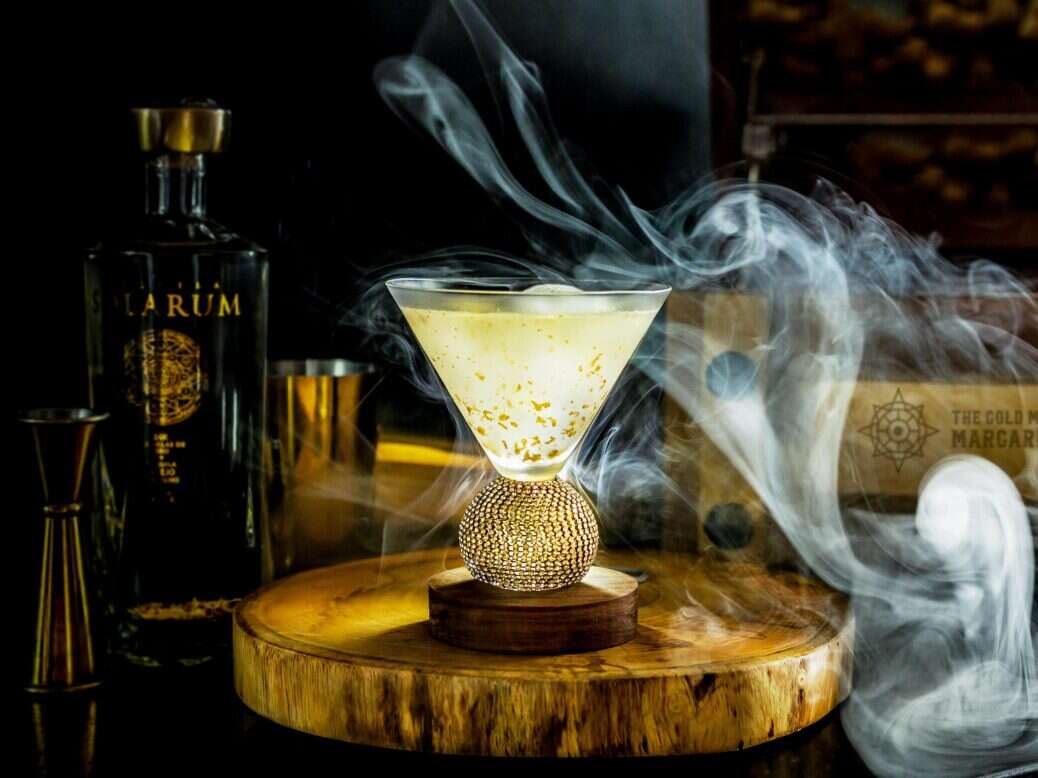 Sun, sea and … a $200 gold-flake cocktail? A niche vacation request to be sure, but if it sounds like your type of thing, look no further than Cancun's Garza Blanca Resort & Spa. The luxe all-inclusive resort has just revealed its signature cocktail menu, featuring, you guessed it, a lavish 24k-gold-flake-infused margarita with a hefty price tag of $200.
Available to order exclusively in the resort's adults-only Rooftop Bar, the aptly named Gold Mine Margarita was first concocted by Garza Blanca's mixologist team as a homage to the ancient Mayan people, who believed that gold was a gift from the gods.
Once prepared, the opulent cocktail is served in a lavish presentation ceremony, complete with wafts of smoke. Guests who order the cocktail will also have their names engraved into an official plaque, cementing their tenured status as a member of The Gold Mine Margarita Club.
[See also: Etéreo: An Ode to Mexican Culture]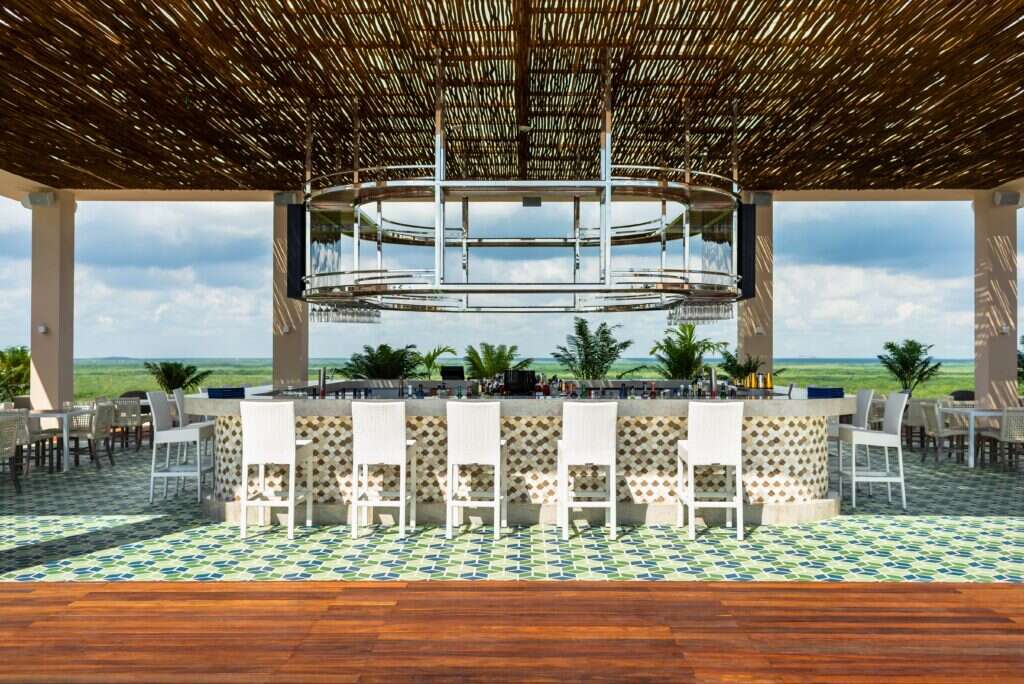 $200 cocktails aside, Garza Blanca Resort & Spa Cancun, which recently joined the TAFER Hotels group, is also home to several distinct dining destinations, an expansive Kids Club (perfect for when you have a reservation at the Rooftop) and a serene spa area.
However, if a trip to Cancun isn't in the diary this fall, Garza Blanca's skilled bar team has shared the recipe for their signature cocktail for budding mixologists to make at home. The glittering gold flakes that swim through the liquid make it the perfect tipple for a festive soiree.
Ingredients:
– 2 oz Tequila Añejo Solarum | Sun Elixir
– 0.5 oz. Organic Blue Agave Nectar
– 2 dashes Yuzu Liquor
– Fresh Meyer Lemon Juice
– Fresh Japanese Kumquat Juice
– 10 Dashes Housemade Cara Cara Orange Bitters
– 24k Golden Flakes
Method:
Combine all ingredients in an ice-filled cocktail shaker and shake vigorously before straining into coupe glass rimmed with Maldon sea salt.