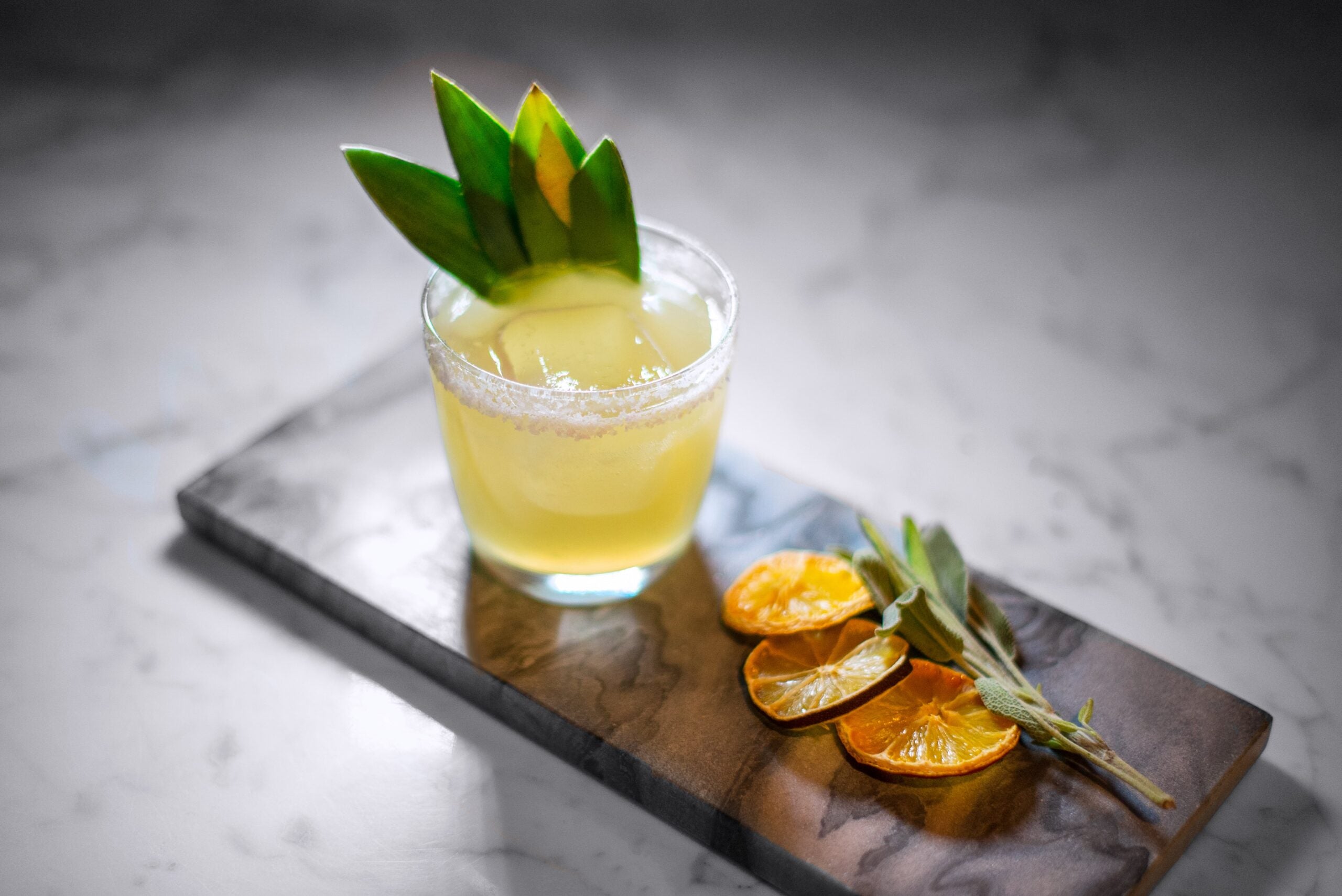 With Monday, February 22 marking National Margarita Day, we have rounded up a selection of delicious margarita cocktail recipes from our favorite luxury brands, hotels and restaurants to help you toast to the occasion in style.
Hailed as the queen of the sour cocktails, the humble margarita has been subject to much experimentation in its lifetime; from flavored tequilas and liqueurs to blended frozen margaritas, the recipe is commonly tweaked. However, despite all the adaptations, a classic margarita served straight up remains one of the most delicious ways to enjoy the famous cocktail.
Whatever adaptation you opt for, the one consistent in the best margaritas is a high-quality tequila to ensure a premium taste. Tequila must be made from the juice of the agave plant, which can take from eight to 12 years to mature and, similarly to both champagne and whisk(e)y production, it can be made only in designated parts of the world; in tequila's case, this is primarily the Mexican state of Jalisco.
Thanks to these closely monitored production standards, most tequilas are still made using artisanal techniques that remain true to the liquor's heritage. And in even better news, these strict regulations ensure that most premium tequilas are both organic and sustainable.
Miami Sage Margarita created by Nick Mantzaridis of Le Chick Miami (pictured above)
PaQuí Tequila is produced by hand in small batches to ensure as smooth a finish as possible, without tequila's notorious burn. Although PaQuí Silvera Tequila is smooth enough to drink alone, it is especially delicious in a cocktail. In the Miami Sage Margarita, Nick Mantzaridis of Le Chick Miami pairs the classic agave flavor with orange, sage and pineapple.
Ingredients:
1 ½oz PaQuí Silvera Tequila
1 ½oz pineapple juice
½ oz fresh lime juice
½ oz sage-infused agave syrup*
Garnish with lime and orange salt-sugar
Method:
*To make sage-infused agave syrup: add three fresh sage leaves to ¼ cup of hot water. Add ½ cup agave nectar and let steep for two hours. Remove sage leaves and refrigerate.
For lime and orange salt-sugar: stir together the zests of one lime and half an orange with ¼ cup each table salt and granulated sugar. Moisten the rim of the glass and roll in citrus sugar/salt blend.
[See also: Clase Azul Marks Day of the Dead With Exclusive Tequila]
Spicy Pineapple Margarita by Lobos 1707
The newly launched Lobos 1707 is a brand committed to remaining true to its heritage, using a unique recipe to create its tequila and mezcal recipes. Lobos 1707 bartender Juan Arboleda balances the fiery balsamic tones of the Lobos 1707 Joven (which is finished in Pedro Ximénez barrels) with the sweetness of pineapple juice in the Spicy Pineapple Margarita for a unique twist on the classic recipe.
Ingredients:
2 oz Lobos 1707 Joven
1 oz fresh lime juice
1 oz pineapple juice
½ oz agave syrup or simple syrup
2 thin slices jalapeños
Tajin or salt for rim (optional)
Method:
Add all ingredients into a cocktail shaker with ice, cover and shake for eight to 12 seconds. Pour (strain if desired) into a salt-rimmed rocks glass.
Margarita Night from Grand Velas Los Cabos
Although we'd all like to be sipping on a margarita in Mexico, continued Covid-19 restrictions are making that all but a dream for most of us. To help you create a vacation-worthy cocktail at home on National Margarita Day, Grand Velas Los Cabos has shared the recipe for the Margarita Night, which uses activated charcoal to achieve its signature midnight-black color.
Ingredients:
2 oz aged tequila
1 oz orange juice
1 oz grapefruit juice
½ oz honey agave
½ oz activated charcoal
Thyme, dried lemon and pink pepper to garnish.
Method:
Pour all the ingredients into a shaker glass with ice and shake vigorously. Pour and serve in an old-fashioned glass frosted with sea salt. Finish with a slice of dried lemon, pink pepper and thyme.
Tiger Margarita from Ojo de Tigre Mezcal
Although the margarita is traditionally made with tequila, Mexico's other favorite spirit – mezcal – is another popular choice The two drinks are very similar: both are native to Mexico, both are made from the agave plant, and both are distilled. However, the key differences are around the restrictions of tequila production; mezcal can be made anywhere in Mexico, whereas tequila is limited to certain regions, and mezcal can be produced using any type of agave, while tequila must be made from blue agave. In essence, all tequila is mezcal, but not all mezcal is tequila.
Premium artisanal mezcal brand Ojo de Tigre Mezcal has shared the recipe for its Tiger Margarita cocktail in honor of National Margarita Day, complete with an extra kick of spice courtesy of an ancho chili glass rim.
Ingredients:
1½ oz Ojo de Tigre Mezcal Joven
½ oz Ancho Reyes
¾ oz fresh grapefruit juice
¼ oz fresh lime juice
¼ oz agave nectar
Ancho hibiscus salt for rim*
Method:
*Ancho hibiscus salt for rim garnish: add 1 tsp ancho chili powder, 1 tsp pink Himalayan salt and 1 tsp hibiscus tea leaves to a spice grinder and briefly blend.
Combine all liquid ingredients and shake well. Separately, add a half rim of ancho hibiscus salt to a rocks glass. Strain the cocktail into the salt-rimmed rocks glass over fresh ice.
[See also: Best Cocktail Recipe Books]