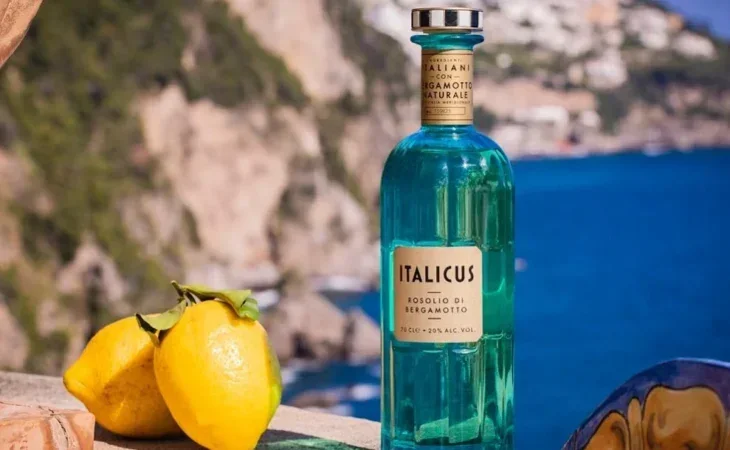 Italy and aperitivo go hand-in-hand. More than just a pre-dinner drink, it is a social institution in Italy where people gather together at sunset to unwind. Derived from the Latin aperire, meaning 'to open,' the beverage is supposed to boost your appetite in preparation for whatever culinary feast awaits. 
As with most traditions, it is tricky to pinpoint exactly where it began. But distiller Antonio Benedetto Carpano is considered to be the aperitivo's inventor (he also created one of the first types of vermouth in Turin in 1786). Vermouth was the aperitivo of choice until the early 20th century when the Negroni was born. 
A lesser-known and almost forgotten option, though, is Rosolio. Before the appearance of vermouth, Rosolio was the top tipple. The word comes from the latin ros olis, meaning 'morning dew'. Farmers would harvest the Rosolio ingredients in the very early hours because the concentration of flavor was at its peak — and the crops would often be heavy with dew. 
[See also: The Best Al Fresco Restaurants in New York]
Rosolio was notably enjoyed by King Savoia and often served at royal gatherings as aperitivo di corte or 'the drink of kings.' 
With the goal of reinvigorating the historic Rosolio, expert mixologist Giuseppe Gallo created Italicus Rosolio di Bergamotto. Gallo drew upon his family's recipes, some of which go back generations, and a recipe from a book that dates back to the 1800s. Italicus claims to take you on a journey from North to South Italy, but it seemingly goes one step further and takes drinkers on a voyage through Italian history. 
The award-winning liquor is created using only Italian ingredients. The star ingredient is the bergamot orange, considered the finest of the citrus family. Only IGP (Indication of Geographic Protection) bergamot from a thin strip of Unesco-protected coastline in Calabria is used. Other ingredients include Roman chamomile, lavender, Cedro lemons and Melissa balm. 
Ingredients: 
1 part Italicus Rosolio di Bergamotto
2 parts Prosecco (or Champagne)
3 green olives
Method:
Pour one part Italicus into a tumbler glass over cubed ice. Top with champagne or prosecco. Garnish with a green olive.
See more Cocktail of the Week recipes here.