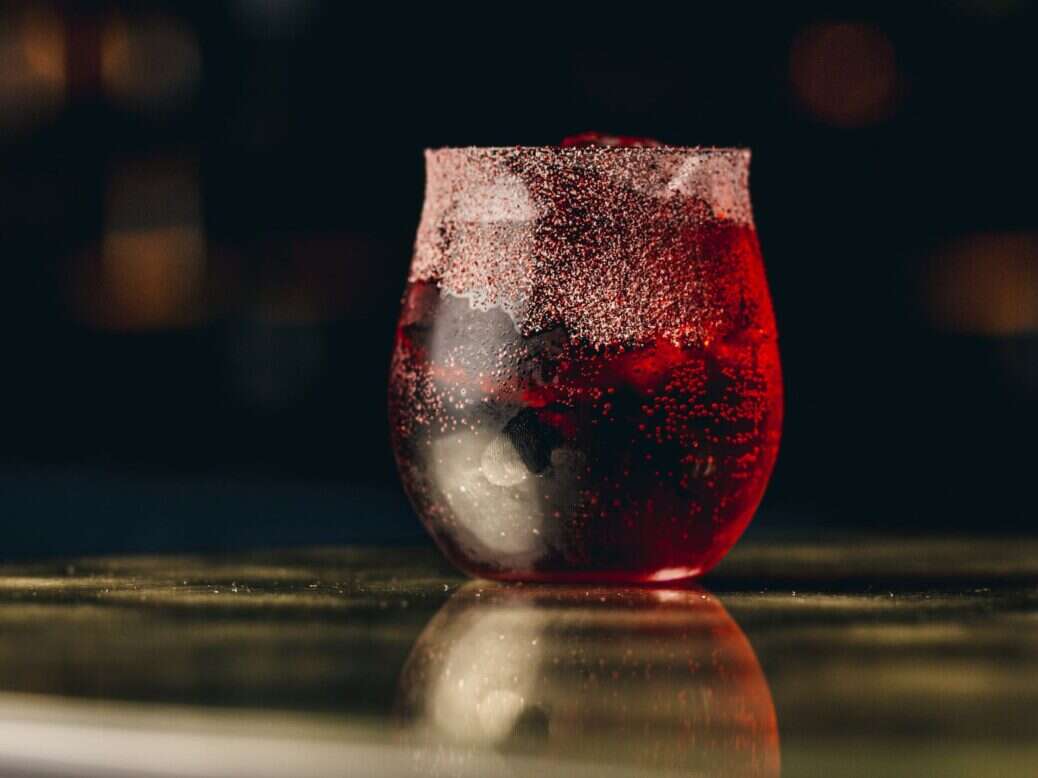 When we think of the best of Japanese cuisine, Nobu doesn't just spring to mind, the association is already long embedded there. Nobu Matsuhisa's collection of restaurants has rightfully earnt its place in the highest echelons of fine dining, and the Nobu brand of hotels has seamlessly followed suit. But what of the most recent Nobu venture: cocktails?
Nobu Bar at Nobu Hotel London Portman Square has launched a new cocktail experience, in which the Izakaya experience of an authentic Japanese bar has been recreated in the heart of London's Marylebone.
[See also: The Love Potion by Noilly Prat]
With a selection of cocktails drawn from Nobu Matsuhisa's personal travels across the world, from his hometown of Saitama in Japan to his current home in Los Angeles, each cocktail available at the Nobu Bar is an exercise in storytelling, of conjuring memories of beloved places across the globe. The international aspect is further heightened by the menu itself, which is presented in the style of a passport.
All twelve cocktails so effortlessly fuse flavors not usually paired together with the usual stroke of genius we now expect from Nobu, for an end result that is oozingly confident in its presentation, and utterly delicious in its taste. This is cocktail-making at its best: Daring, fun, and delightfully tasty.
It is, admittedly, difficult to pick a favorite. But with spring in the air, we found ourselves returning to the Shadow on the Wall, a Japanese twist on the margarita. An ode to Nobu's Matsuhisa restaurant in Los Angeles, the Nobu flagship, Shadow on the Wall features yuzu, mezcal and plum for a fruity, zesty cooler.
Ingredients:

– Corte Vetusto Espadin mezcal
– Ocho Tequila blanco
– Shiso umeshu
– Fermented plum juice
– Verjus
Method:
Stir the plum juice, verjus, shiso umeshu, tequila and mezcal together until the color turns a dark red. Pour into a short glass over ice. For extra presentation points, rim the edges of the glass with salt.
See more Cocktail of the Week recipes here