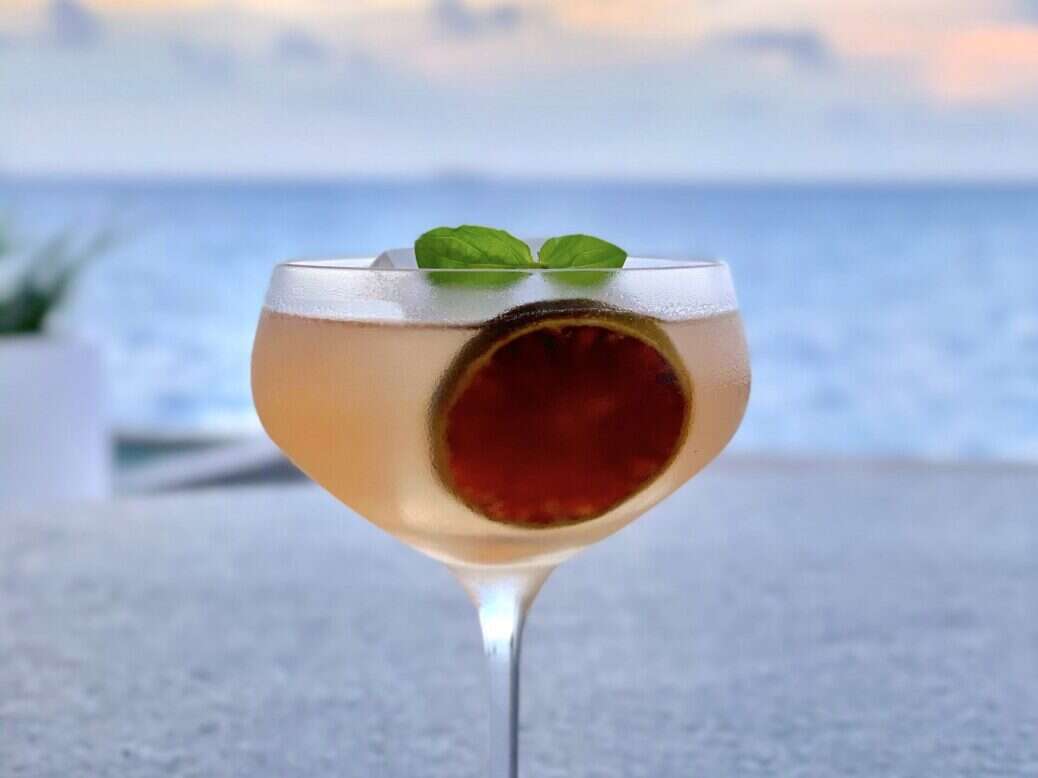 At Elite Traveler, we're no strangers to fancy cocktails, from gold leaf garnishes to the finest spirits. However, even by our standards, a cocktail that is exclusively served to guests staying in the top suite in one of the world's most luxurious hotels is a new level of luxury – meet the Muraka Bageecha by Conrad Maldives Rangali Island.
Served only in The Muraka – aka the world's first underwater residence – the cocktail is a refreshing mix of smooth Belvedere vodka, tart rhubarb and zingy grapefruit, with a super sweet hit of elderflower to balance things out. Served with a theatrical flame, the cocktail really is something special.
Of course, the Muraka Bageecha is only the tip of the iceberg when it comes to The Muraka's luxury touches. The suite sits alone on its own jetty off the picture-perfect private island, with a main bedroom that sits 16 ft underwater. A domed glass ceiling gives guests an unrivaled view of the sea life that swims through the clear blue ocean above.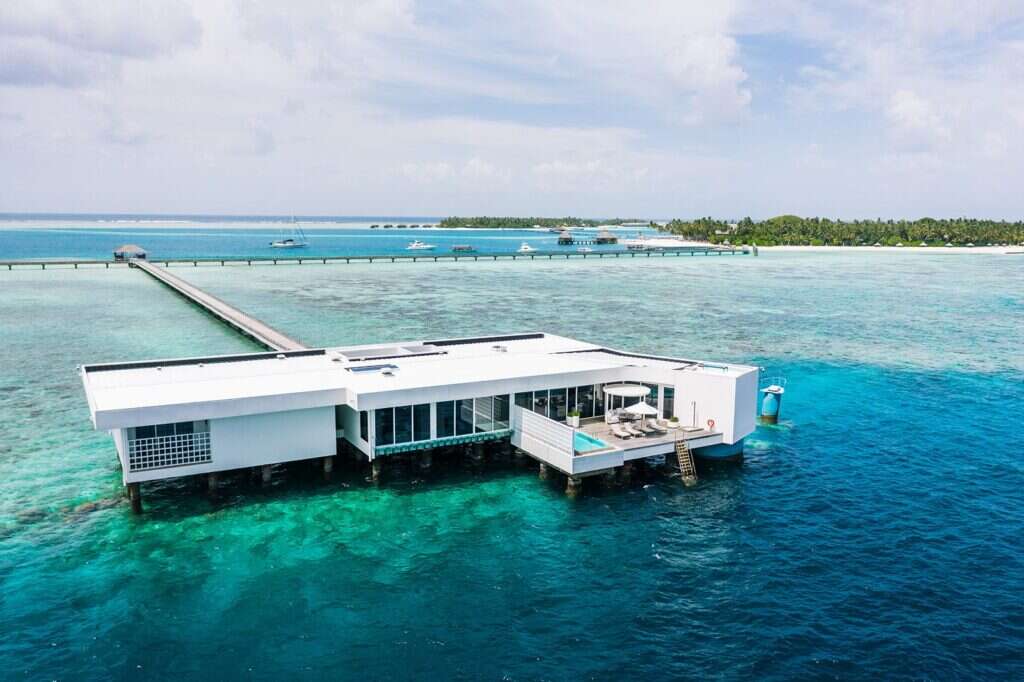 Back above water, the one-of-a-kind suite has a beautiful lounge space with floor-to-ceiling sliding glass doors framing a perfect Maldivian few – we can think of few places we'd want to sip on a cocktail more.
However, if you aren't lucky enough to have a reservation at The Muraka coming up, the hotel has shared the recipe to make the Muraka Bageecha cocktail at home. While the tipple requires a little extra prep, the payoff is guaranteed to be worth it.
Ingredients:
— 45ml Belvedere vodka
— 20ml Giffard rhubarb liqueur
— 20ml MONIN Elderflower syrup
— 15ml fresh lemon juice
— 2 slices fresh pink grapefruit
— 3 leaves fresh basil
— 4 drops olive oil rhubarb bitters
— Orange cocktail perfume
Method:
For olive oil rhubarb bitters:
Mix 20ML olive oil, 35ML Rhubarb bitters and put into a bitter bottle dripper.
For orange cocktail perfume:
Mix 30ml of Aperol and 20ml of Cointreau and put into a spray bottle.
To make the Muraka Bageecha:
Muddle the fresh grapefruit, add basil and combine all the liquids inside a cocktail shaker. Shake thoroughly and fine strain over a coupe glass, over ice.
See more Cocktail of the Week recipes here.