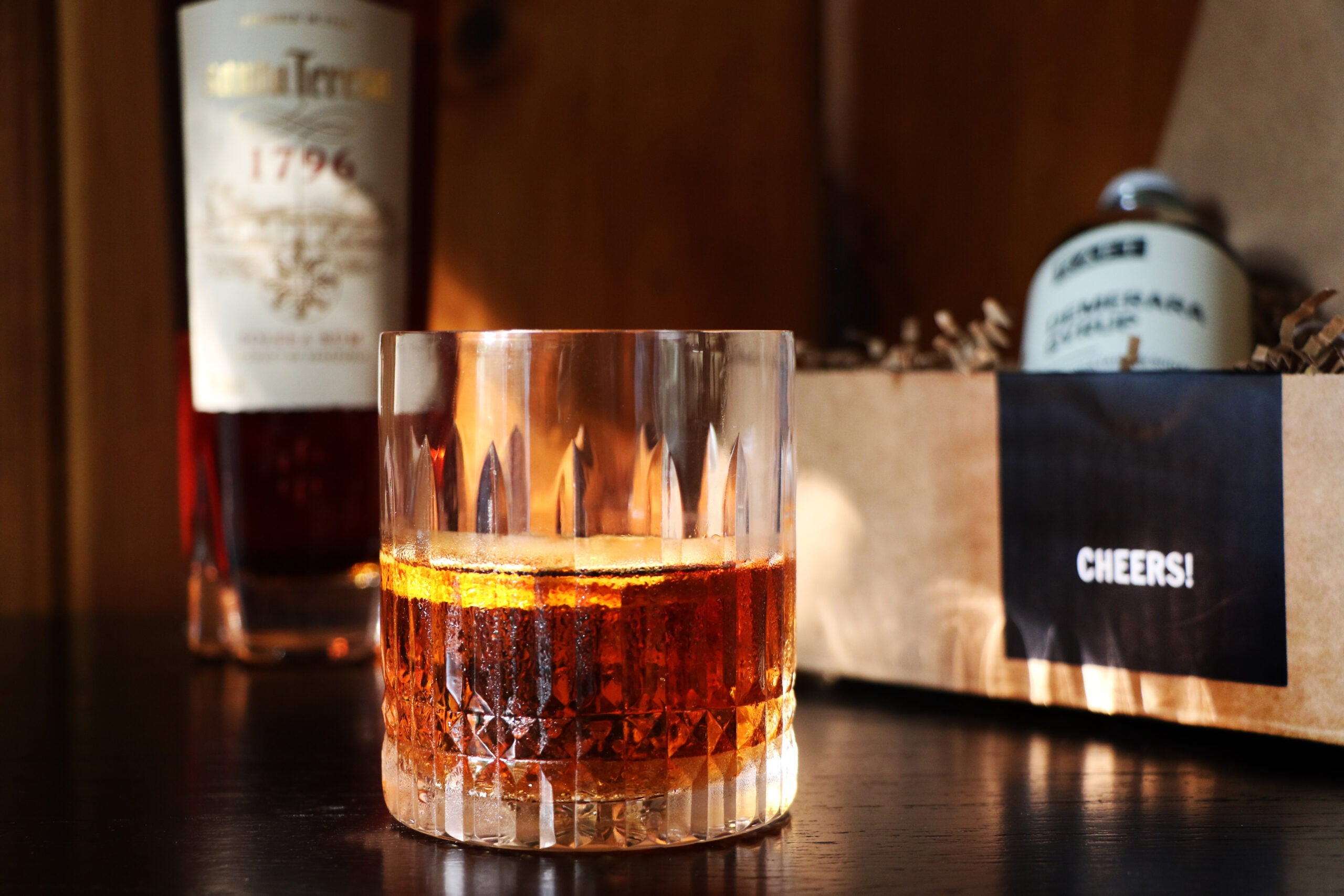 With this weekend marking the climax of Old Fashioned Week, enjoy a twist on the much-loved drink with a West Indian Old Fashioned. Created by award-winning bartender, Glendon Hartley of Service Bar Washington DC, the West Indian Old Fashioned promises to re-invent the timeless whisky cocktail with a few interesting adaptations.
As a descendant of a long line of Trinidadian restaurateurs, Glendon has drawn inspiration from the flavors seen in West Indian cuisine to create his take on a classic, with ingredients such as chipotle cocao bitters and turban curry powder adding an extra dimension.
Although the old fashioned is historically a whisky-based cocktail, no Caribbean-inspired drink would be complete without rum. Glendon's recipe calls for Santa Teresa 1796 which, with a flavor palette more similar to the likes of whisky or bourbon, is the perfect spirit to tie this eclectic recipe together.
To make enjoying this unique take on the classic cocktail as easy as possible, Glendon has partnered with SaloonBox, an artisan cocktail subscription service, to create the West Indian Old Fashioned cocktail kit. The limited-edition kit holds all of the ingredients needed to craft eight cocktails at home, including:
– One 750ml bottle of Santa Teresa 1796

– One 4 oz. bottle demerara syrup

– One bottle Chipotle Cacao Bitters

– Turban Curry Powder

– Chai black tea bags

– Dehydrated orange slice

– 4 wooden cocktail stirrers
West Indian Old Fashioned cocktail kit from $110, available at saloonbox.com
See more Cocktail of the Week recipes here.