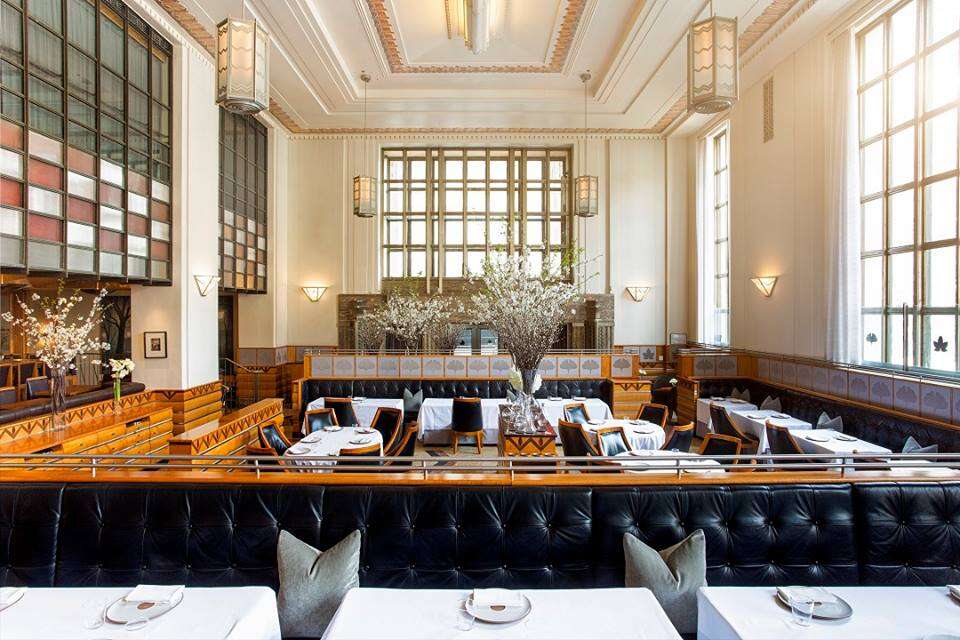 One of the world's best restaurants, Eleven Madison Park, will reopen with a completely new philosophy – it's going vegan. CEO and chef Daniel Humm made the announcement on the New York restaurant's official website as it prepares to reopen following 15 months of closure.
Eleven Madison Park, a former winner of the Elite Traveler Top 100 Restaurants in the World, has changed the face of New York's fine dining scene since Humm took the helm in 2006. Serving the very best in contemporary French cuisine, it has earned three Michelin stars as well as the coveted four stars from The New York Times. However, like so many restaurants it has been brought to its knees by the Covid-19 pandemic and it has had to adapt to secure its long-term future.
And the decision could change fine dining forever. It is now the only three Michelin-star restaurant in the world to cut all animal products from its menu. It also leaves them facing a significant challenge to retain those three stars in the next guide. Humm says the radical move to go plant-based was not easy, but ultimately believes it is the right thing to do for the restaurant and the planet.
Humm wrote: "In the midst of last year, when we began to imagine what EMP (Eleven Madison Park) would be like after the pandemic – when we started to think about food in creative ways again – we realized that not only has the world changed, but that we have changed as well. We have always operated with sensitivity to the impact we have on our surroundings, but it was becoming ever clearer that the current food system is simply not sustainable, in so many ways.
[See also: The 15 Best Restaurants in New York]
"With that in mind, I'm excited to share that we've made the decision to serve a plant-based menu in which we do not use any animal products — every dish is made from vegetables, both from the earth and the sea, as well as fruits, legumes, fungi, grains, and so much more."
The world-renowned chef was frank about the big decision, saying that he had suffered sleepless nights about removing dishes he has spent years perfecting from the menu. Despite serving cuisine that is so reliant on milks, butters and creams, Humm says his team has embraced the challenge of making truly satisfying vegan meals. And, ultimately, he believes that fine dining needs to change if it is to stay relevant in the post-pandemic world.
He continued: "It is time to redefine luxury as an experience that serves a higher purpose and maintains a genuine connection to the community. A restaurant experience is about more than what's on the plate. We are thrilled to share the incredible possibilities of plant-based cuisine while deepening our connection to our homes: both our city and our planet."
Humm was also inspired by the charitable work that he and his team accomplished during the height of the pandemic where they prepared close to a million meals for New Yorkers facing food insecurity. The rewarding experience not only helped so many stay fed, but also kept some of his loyal workers employed.
He wrote: "It was clear to me that this work must become a cornerstone of our restaurant. Therefore, we've evolved our business model. When we reopen Eleven Madison Park on June 10, every dinner you purchase will allow us to provide five meals to food-insecure New Yorkers. This food is being delivered by the  Eleven Madison Truck, which is operated by our staff in partnership with Rethink Food. We've created a circular ecosystem where our guests, our team, and our suppliers all participate."
[See also: Elite Traveler Ready to Embrace Responsible Luxury]