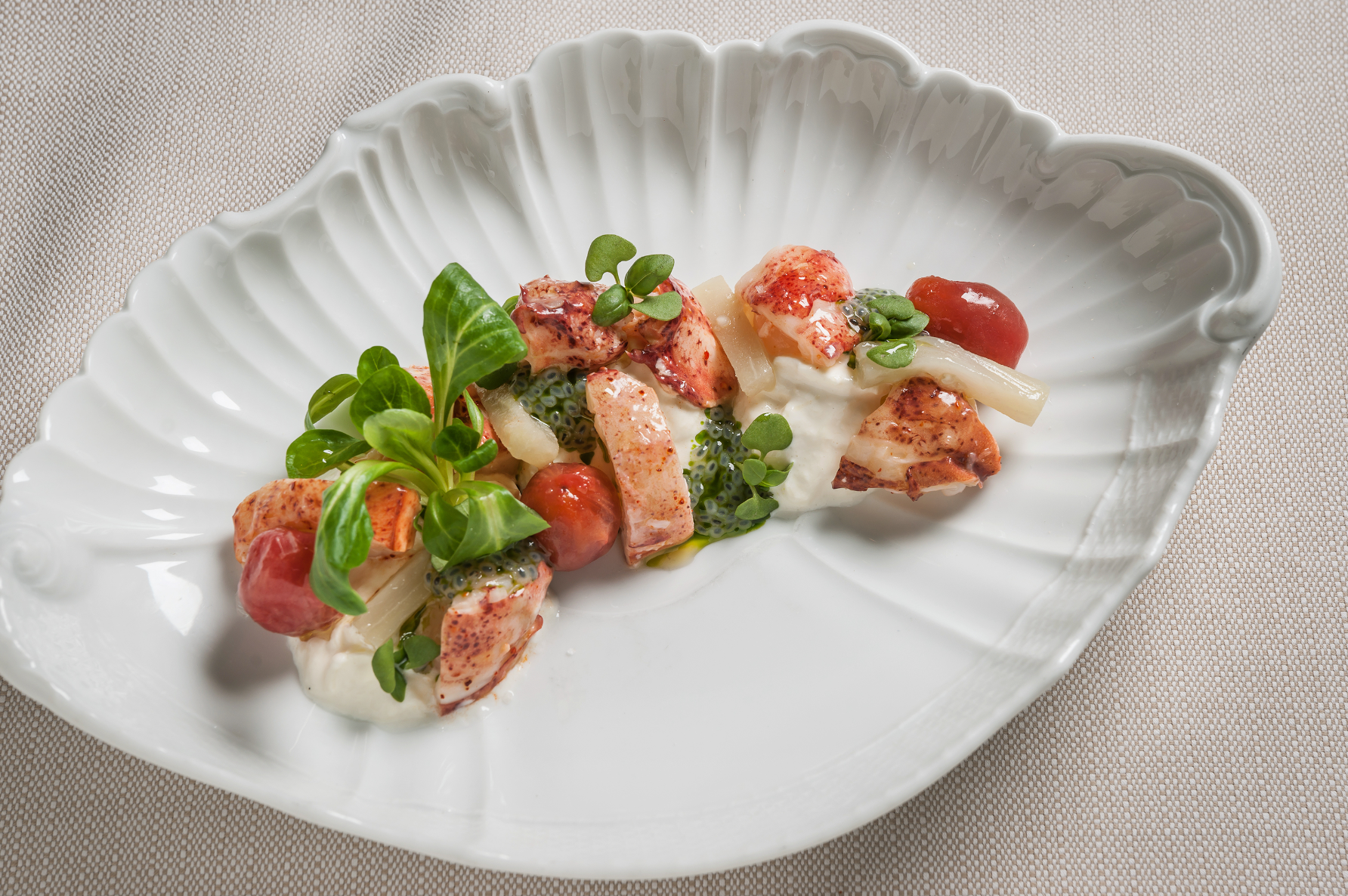 There are few places in the world chef Michael White of Michelin-starred restaurant, Marea, isn't, and his continuous plans for expanding his global culinary empire has most recently landed him in Beverly Hills.
The collaborative workspace, Spring Place, has announced a three-day pop-up in partnership with Marea in celebaration of Altamarea Group's Marea restaurant's 10-year anniversary. This is the first pop-up of its kind hosted by both the restaurant and workspace, and Spring Place's private members, clients and partners are invited to experience the unparalleled cuisine of Marea. For the first time, non-members will have limited seating availability inside Spring Place during the pop-up.
Beginning June 13 for three nights, Marea will exclusively take over Spring Place to serve lunch and dinner. Known for its iconic seafood dishes presented in creative displays, Marea will serve West Coast guests signature dishes, including astice (lobster, burrata, eggplant al funghetto and basil), as well as handmade pastas and gamberi.
"We are delighted to partner with such a unique and vibrant organization as Spring Place and bring our luxury brands together, and excited to bring some of the Marea New York magic to Beverly Hills," says Ahmass Fakahany, Altamarea Group CEO and owner.
Spring Place, first launched in New York's Tribeca neighborhood in 2016, attracts global leaders and entrepreneurs in the fashion, business and entertainment worlds. This creative workspace fosters a unique community of movers and shakers through its members club. Members have access to wellness offerings, restaurants, bars and entertaining spaces within both the New York and Beverly Hills location.
"Before opening our doors in Beverly Hills late last year, we knew we wanted to bring iconic New York City restaurants and cultural beacons coast to coast," says Olivier Lordonnois, CEO of Spring Place. "We're thrilled to bring such a renowned establishment such as Marea to Beverly Hills."
To book a reservation, email marea@springplace.com or call +1 310 591 5669