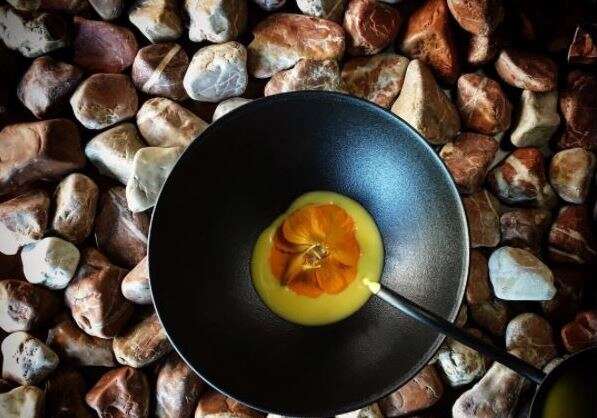 Combining tradition with vibrant contemporary culture, Lisbon has become increasingly enticing to international travelers in recent years. Not only does it offer an insight into traditional Portuguese culture; it also welcomes visitors in to experience its burgeoning arts scene and gastronomy. We uncover the five best restaurants in Lisbon, in which each chef is creating a menu that's new and exciting.
Thanks to its prime position facing out to the vast Atlantic Ocean, Lisbon's diverse restaurant scene is privy to fresh seafood of incredible quality, and the city's chefs are always keen to showcase the daily catch. Whether it's the availability of local products or the city's increased popularity, Lisbon is climbing the ranks when it comes to Michelin-starred restaurants. It currently has a total of nine starred restaurants, but more are surely on the cards.
Each of Lisbon's best Michelin-starred restaurants is unafraid to bend the rules, while still showcasing the classic flavors of Portugal, culminating in a food scene that is undoubtedly one to watch.
Belcanto
As one of just two restaurants to be awarded a prestigious two Michelin stars (Alma being the second), Belcanto consistently ranks alongside the world's top restaurants. In a modernized former convent, guests are presented the modern Portuguese cuisine of chef José Avillez. Taking diners on a gastronomic and sensory journey, Avillez revisits classic Portuguese specialties and transforms them into something unique, making it a strong contender on any list of the best restaurants in Lisbon. A series of tasting menus, including the Evolution Menu, introduce diners to new flavors, textures, ideas and sensations, and come paired with wines from a collection that's predominantly Portuguese.
[See also: The Best Places to Travel in Portugal]
Alma
Helmed by revered chef Henrique Sá Pessoa, this Chaido-based fine dining restaurant has established its place on the culinary world map for the exciting gastronomic experience it offers. The two-Michelin starred cuisine here combines chef Pessoa's passion for Asia, with the principles of traditional Portuguese cooking. Each dish is purposefully simple to allow the ingredients to do the talking. Guests can choose between dining a la carte or opting for one of the restaurant's tasting menus. The Alma tasting menu brings together five of the chef's favorite dishes, such as confit suckling piglet with turnip top puree, pickled onions and black pepper jus, and a basil sorbet. In line with the sleek menu, the décor here is classic yet contemporary in style and flawlessly executed.
Loco
Set alongside Lisbon's historic Basilica da Estrela, this Michelin-starred restaurant boasts a particularly privileged location. And once inside, the view is just as stimulating with sleek, modern interiors encompassing a suspended olive tree, ambient lighting and an open kitchen where chef Alexandre Silva and his team can be seen at work. While paying attention to the micro-seasons and referencing Portuguese cooking, the chefs create innovative molecular cuisine which is showcased in the 16-course Loco menu. To wash it down is an impressive selection of little-known Portuguese wines.
[See also: Inside Six Senses Douro Valley, Portugal]
Eleven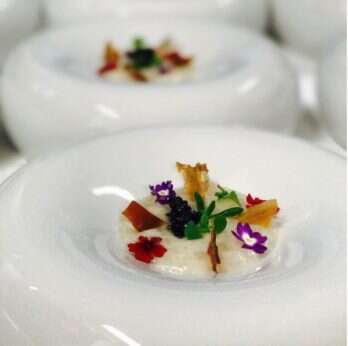 Mediterranean cuisine is the focus at this restaurant by chef Joachim Koerper, who earned Eleven a Michelin star. Considered one of the most acclaimed chefs in the world of sophisticated Mediterranean cuisine, Koerper focuses on the ingredients and traditional recipes of the region, then finds new ways to create his own unique interpretation. In addition to the seasonal and tasting menus, Eleven offers a tempting Lobster Menu, which offers several courses of lobster-focussed dishes such as lobster with beetroot and "Beluga" caviar vinaigrette. More recently, Eleven has also unveiled the 50 Years menu, which celebrates Koerper reaching the milestone anniversary of 50 years in the industry. Each of these menus is accompanied by a carefully selected wine pairing.
Feitoria

Combining classic elegance with modern design, this Michelin-starred restaurant sits within the Altis Belem Hotel & Spa from where it spills out onto a patio overlooking the river. Here, chef Joao Rodrigues brings together traditional Portuguese gastronomy with influence taken from cuisines around the world. His food focuses on respect for the ingredient and the producer, leaving him free to play with different cooking styles and flavor combinations. The fact Feitoria also has a wine bar is indicative of the excellent collection of bottles on offer here, which has been expertly curated by sommelier André Figuinha. These wines can be paired with tasting menus encompassing premium local ingredients of the season.
[See also: The Most Iconic Restaurants of the Elite Traveler Era]