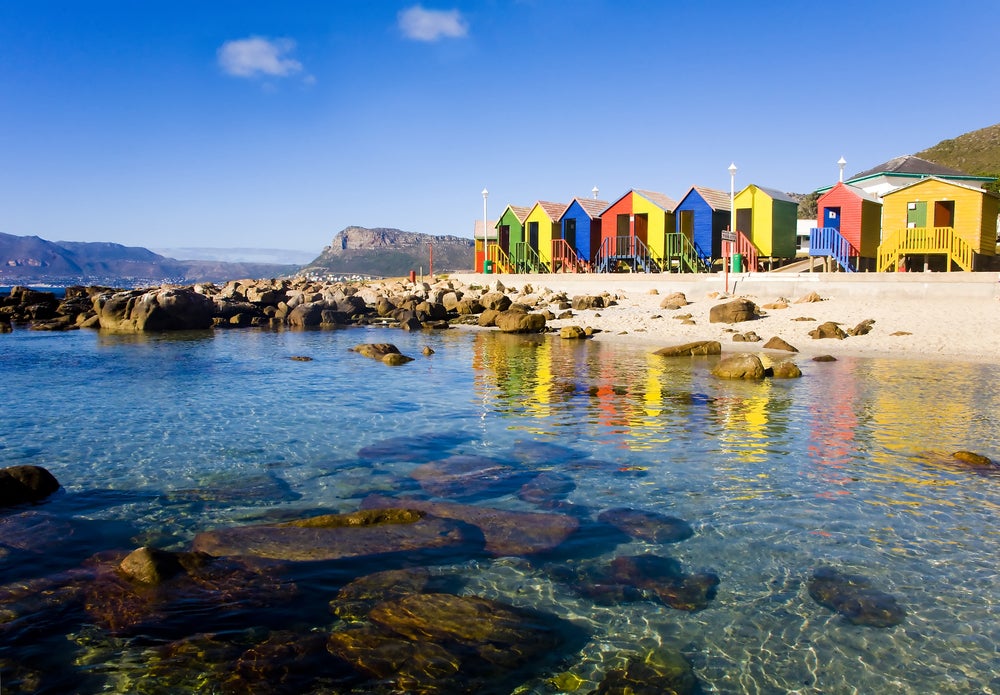 The center of exquisite dining in South Africa is located in Cape Town, the country's legislative capital. Cape Town has a lot to offer its guests, including first-rate resorts with opulent amenities and sophisticated restaurants with distinguished reputations. Cape Town is the place to go if you are seeking an elite experience.
Talented chefs wow their diners with delectable dishes that are smooth and imaginative, made with the finest ingredients, and uphold centuries of traditions and values. The greatest restaurants are the following nine, thanks to their stunning scenery, top-notch wines, and freshest ingredients.
The Roundhouse & The Rumbullion
Impeccable service and sublime luxury are on offer at The Roundhouse, a Unesco World Heritage Site, which combines a beautiful natural setting and unique, individual dining spaces bursting with character and historical interest. The strong, expertly crafted seasonal flavors from an award-winning young chef, combined with a passionate, knowledgeable staff ensure guests receive tailored and attentive service. Individual dining areas, each offering a different ambiance and culinary experience, can be hired for private parties and functions.
This includes The Rumbullion– The Roundhouse terraces – where the 17th-century philosophy of 'a riotous good time' is evoked through the serving of vintage cocktails, whole roasts, loaves of fresh, oven-warm bread and decanters of wine in beautiful surrounds that include sprawling, centuries-old fruit trees. The Rumbullion's atmosphere of decadence and abundance is perfect for a private celebration or joyous special occasion.
Aubergine
Aubergine, one of Cape Town's culinary highlights, is conveniently situated in the Gardens area close to most of the major hotels. Experience superior, contemporary cuisine from the à la carte menu, which bursts with flavors, aromas and textures appealing to even the most seasoned palate. A degustation menu with wine pairing is also available each evening. Aubergine's cuisine rests on a classical foundation from which innovations are continually created, incorporating influences from East and West. The chef is guided by his philosophy of using natural flavors and seasonal ingredients.
During the summer months, guests enjoy alfresco lunches on the lush terrace and magical dinners under the stars. In winter a quaint fireplace ensures a cozy atmosphere. A strong emphasis is placed on food and wine pairing, and the chefs and sommeliers team up to offer inspired combinations. The sommeliers offer a wine choice, which is both broad in variety and deep in vintage to complete a sophisticated dining experience in a modern yet warm atmosphere.
[See also: The Best Spas in Cape Town] 
Delaire Graff Restaurant (at the Delaire Graff Estate)
This sensational wine estate restaurant in Cape Town uses local and organic ingredients in dishes bursting with fresh, sumptuous and warming flavors. A stunning contemporary interior is in elegant contrast to the romantic idyll of the oak-tree-canopied terrace, where alfresco dining comes with magical views of the Stellenbosch valley and mountains.
Pigalle
A hit with locals for its seafood and Chalmar steak, Pigalle's menu is fine dining with a Portuguese twist. Entrees include an array of seafood dishes, from langoustines in lemon butter to linefish with seared scallop and black shell mussels. After dinner, enjoy cocktails on the balcony or step into the cigar bar.
[See also: The Best Hotels in Cape Town]
Beluga
Local and visiting glitterati, from Kiefer Sutherland to HRH Prince Harry, flock to trendy Beluga, where sophisticated meat and fish dishes are served in a warm, elegant space, and a popular private courtyard is the perfect alfresco setting for enjoying acclaimed signature sushi dishes.
La Colombe at Silvermist
Widely acclaimed as one of the best restaurants in the Western Cape, the legendary La Colombe is a unique, unmissable dining experience on your visit to Cape Town. The sensational taste experiences on offer here are heightened by a sophisticated interior dining space that is pure elegant luxury, surrounded by the tranquil beauty of the stunning Silvermist Wine Estate.
Den Anker
Den Anker is a cosmopolitan quayside restaurant boasting superb floor-to-ceiling harbor views. A diverse, seasonal menu includes traditional South African delicacies, signature bespoke-brewed Belgian beer and an award-winning wine list.
Test Kitchen
The Test Kitchen, the restaurant to put Woodstock on the foodie map in Cape Town, offers nouvelle Latin cuisine with a South African touch. Chef Luke Dale-Roberts' restaurant is a foodie's heaven. Combining culinary perfection and classical technique, his food is bold and inventive. The restaurant holds one of the country's best cellars, providing the best local wines.
Each dish here is delicious and beautifully presented. Opts for the seven-course tasting menu and to spurn the international wine labels on offer for a South African pairing. The open plan kitchen allows guests to watch chefs prepare an array of experimental dishes in an industrial-like environment, offering fabulous city and mountain views.
Fyn
Balancing traditional South African cuisine with contemporary fine dining, Fyn is the creative partnership between Peter Tempelhoff (previously of Cape Town's renowned restaurant, The Greenhouse), Ashley Moss and Jennifer Hugé. Situated near the city's historic Church Square, the restaurant benefits from floor-to-ceiling windows that allow for superb views of Table Mountain and Lion's Head.
The 60-seat restaurant is chic and modern, with a design that actively "challenges the separation of kitchen and dining room". Instead of two set spaces, the dining room and kitchen interweave, with the pasty section taking center stage in the middle of the expansive room.
While the menu at Fyn has been inspired by South Africa, Tempelhoff has also pulled significantly from his love of Japan to create Japanese-African fusion dishes. All menus are set with multiple courses in kaiseki-style, with several menus available for dietary requirements including pescatarian, vegetarian and vegan options.
[See also: The Best Beaches in South Africa]
See here for Elite Traveler's comprehensive list of the world's finest restaurants