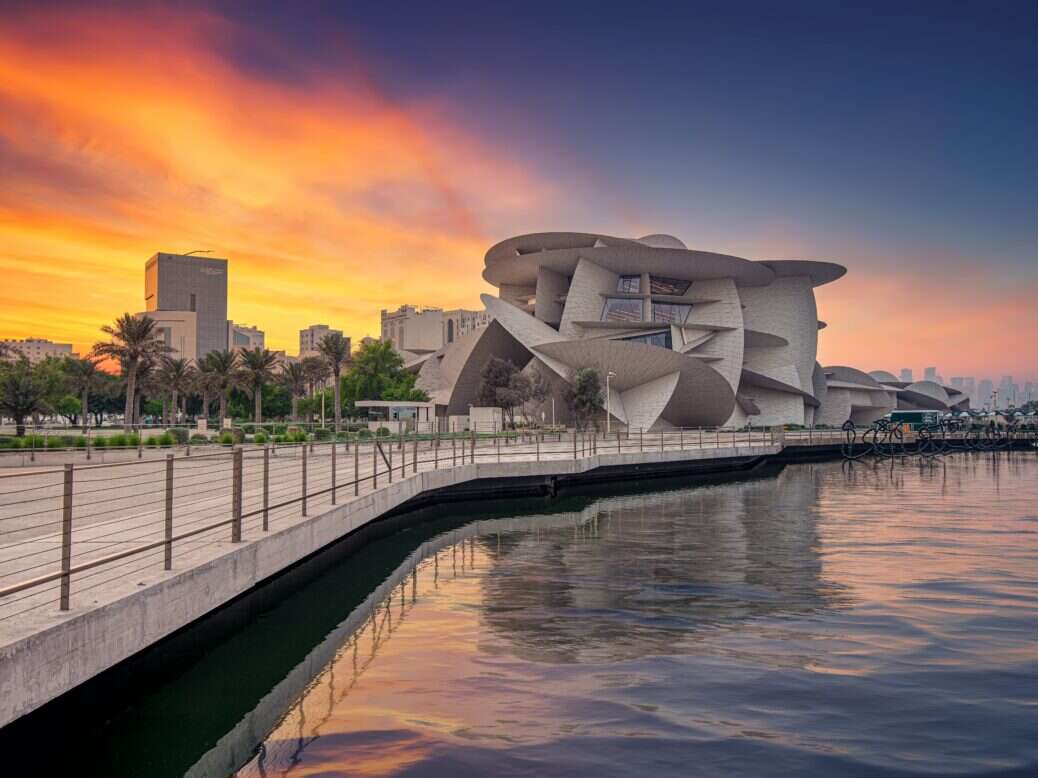 Innovation, different cuisines and luxury stays are all part of the Doha restaurant scene. Some of the best Michelin-starred chefs in the world have attached their names to restaurants in Doha, which have helped to infuse diverse cultural influences into its everyday life.
With the 2022 FIFA World Cup taking place in Qatar, the Arab country will see an influx of tourists and sports enthusiasts looking for the best seats at the stadium and the best culinary experiences. 
Even though Doha does not host any Michelin-starred restaurants, many luxurious and quality dining experiences are available to the public. Here are the best five.
ALBA, Raffles Doha 
Piazza Duomo, a restaurant in Alba, Piedmont, was established by renowned chef Enrico Crippa in 2005. Several culinary accolades have now been bestowed upon him, including three Michelin stars between 2006 and 2012.
ALBA by Enrico Crippa at Raffles Doha, Crippa's newest addition, opened in 2022 at the Katara Towers in Lusail, Doha, with the intention of offering a genuine and authentic Italian experience while still maintaining roots in Middle Eastern culture.
The restaurant's name derives from the Italian Langhe's capital, Alba. "I am delighted to be opening my first international restaurant at Raffles Doha, to cultivate Italian cuisine and bring my vision of original, elegant and colorful cuisine to Qatar," Crippa said.
One of the rarest and most expensive foods in the world is the tartufo bianco d'Alba, a kind of truffle. Along with authentic Italian customs and a warm welcome, this ingredient is the main focus of Crippa's menu.
CUT by Wolfgang Puck
Michelin-starred chef Wolfgang Puck brought his American steaks and sophisticated recipes to Doha in his exclusive A-lister restaurant CUT.
Even if Wolfgang Puck is not always in Qatar to offer his creative dishes to CUT's guests, executive chef Luke Omarzu is there to take his place. The establishment is located in the Mondrian Hotel in Doha.
Only the finest selection of beef and locally-sourced products are offered at CUT, combining a perfect balance of culinary creativity and design. 
The establishment is open for breakfast, lunch and dinner and, once the diners walk past its floating staircase, they can enjoy an environment reflecting the Qatari sunset.
Jiwan Restaurant
Jiwan is a genuine tribute to Qatari and its way of life. By utilizing exclusively local products, this restaurant tries to present visitors with a lighter and more refined flavor of classic Qatari cuisine with a contemporary touch.
Alain Ducasse selected Jiwan's food and ambiance, which represent Qatar's landscape and culture. With handcrafted bowls and plates, the restaurant recalls recollections of the desert, the sea, and the history of the nation's pearls.
The stunning architecture of the National Museum of Qatar, as well as the sea, may be seen from the outdoor terrace that overlooks Doha's Corniche.
The restaurant itself is located on the fourth floor of the National Museum of Qatar, and its interiors were designed by Koichi Takada Architects. All of these factors contribute to the unique gastronomic experience that Jiwan offers.
IDAM by Alain Ducasse
IDAM was the first Alain Ducasse-curated restaurant to open in the Middle East. IDAM, which is housed at the Museum of Islamic Art and has interiors designed by Philippe Starck, which celebrates "high standards and sophistication, steeped in the Islamic golden age".
Idam means "generosity" in Arabic, and it is a symbol of union. With its perfect marriage between Mediterranean and Arabian flavors, the establishment mirrors the meaning behind its own name. Each dish combines a contemporary touch on these cuisines.
The hallmark meal, which takes six days to assemble and make, includes camel, duck foie-grass, black truffle, and souffle potatoes.
Furthermore, several recipes are shared by every Alain Ducasse location across the world, such as his Cookpot, which comprises seven seasoned vegetables.
B-Lounge
B-Lounge is the place to be when looking for a sumptuous gastronomy excursion as well as a good time. One of Doha's hotspots, this establishment overlooks the marina and features celebrity DJ performances and mixology events.
Sushi, tempura, and curry are served in a classic yet modern interpretation of Japanese cuisine at B-Lounge. This restaurant is one-of-a-kind in that it offers dining experiences ranging from Friday Brunch to Bohemian evenings with personalized music and food.
With positive reviews all around, B-Lounge is famous for its spicy and crunchy tuna rolls but also for its sharing platters with 20 or 36 sushi pieces. 
Every day, Chef Lambert Chiang and bar manager Stefan Cirkovic strive for creativity by mixing spices from across the world and creating colorful and flavorful beverages.
For more inspiration on where to eat on your travels, take a look at the world's Top 100 Restaurants.
Image: Shutterstock