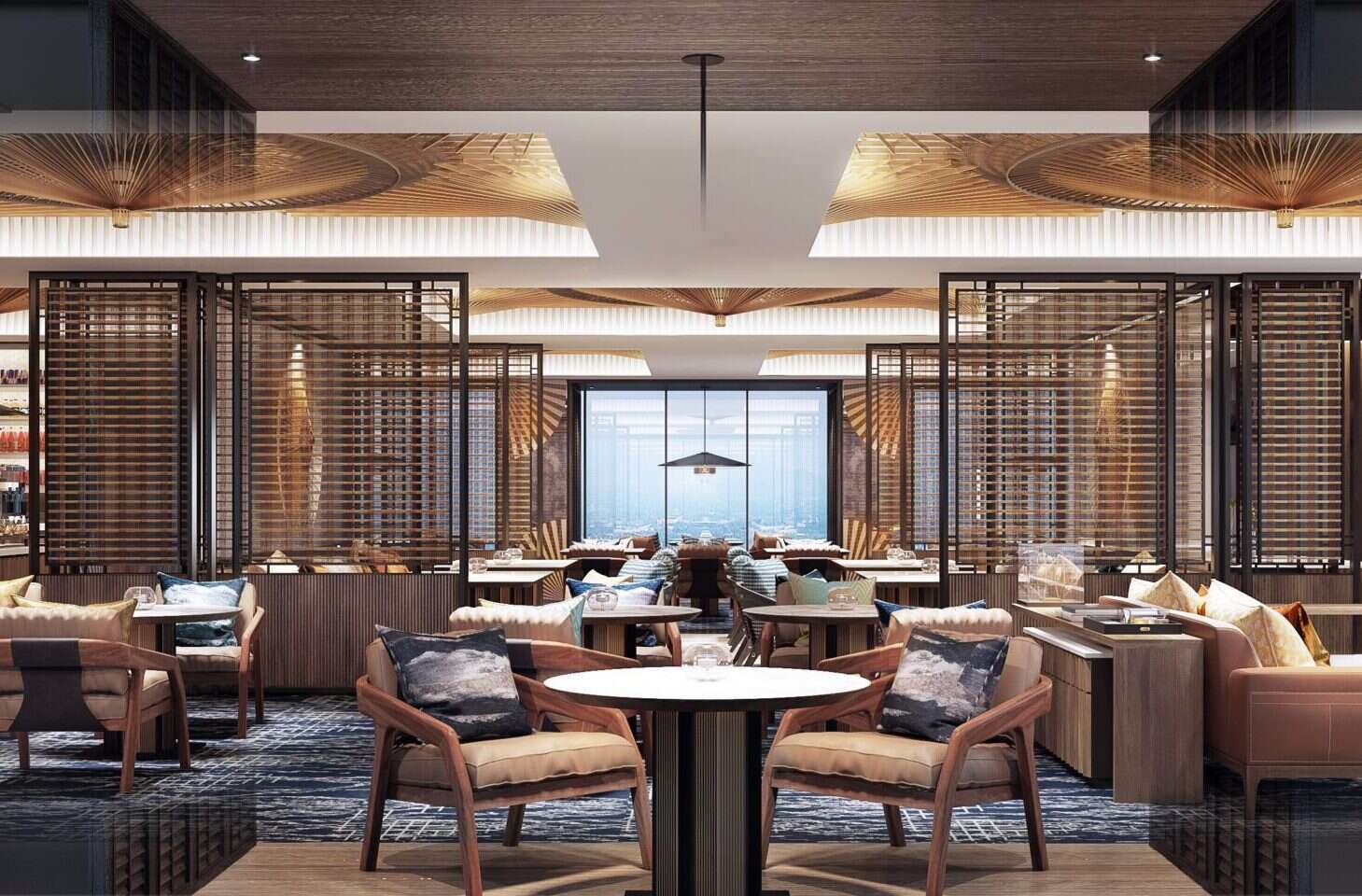 With the upcoming opening of the all-new Melia Chiang Mai comes the advent of a new destination on the Thai city's fine dining scene. Ahead of next month's launch, we take a deep dive into the luxurious hotel's flagship restaurants.
The hotel, which will sit in the heart of the city overlooking the Ping River, will be home to two dining destinations: Mai Restaurant & Bar and Laan Na Kitchen. While each spot will celebrate the cuisine of Thailand's mountainous north, at its core Melia is a Spanish group, with the country's distinct flavors deftly blended with Asian culinary influence to create an intriguing mix.
As well as the two flagship restaurants, the 260-key Melia Chiang Mai will also be home to several relaxed bars and lounges (including a rooftop bar with 360-degree views of the city), a signature YHI Spa, a swimming pool and a ballroom, all of which are set to come together to create an unmissable destination in this buzzing Thai city.
[See also: The Most Anticipated Restaurant Openings of 2022]
Chef
Assuming the helm of Melia Chiang Mai's culinary offering will be executive chef Suksant Chutinthratip. Chutinthratip arrived at the hotel with over 27 years of experience under his belt, including stints at Raffles Singapore, Sheraton Grande Sukhumvit and The Peninsula Bangkok.
Calling on his seasoned experience at some of the finest hotels in Southeast Asia, Chutinthratip will be crafting traditional dishes from his home country with an elevated fine dining edge.
Menu
Focusing on what chef Chutinthratip calls 'thoughtful cooking', the menu will champion fresh, local ingredients via a partnership with the nearby ORI9IN Gourmet Farm. Working closely with the hotel and its team of chefs, ORI9IN farmers will cultivate a specific plot on the farm that is dedicated to providing for the Melia kitchens.
The plot will bear an array of fruit, vegetable and herb crops that are typically only found in Mediterranean countries, such as the padrón pepper, in order to ensure the hotel can serve up authentic cuisine, without the air miles of importing ingredients from Spain.
The carefully curated a la carte menu is awash with fresh flavors and vibrant dishes, each of which will be cooked à la minute in front of diners in an open kitchen. Highlights of the Spanish/Thai fusion menu include Khao Khaab Hor Goong (a chilled prawn salad wrapped in sesame rice paper, with piquillo peppers, fried tofu, fermented rice noodles and fresh mint), and Pla Muek Yang Som (a grilled marinated octopus salad with caramelized Valencia orange, red radish and orange dressing).
The hotel's commitment to sustainable cuisine goes the extra mile too, with any by-products or waste ingredients carefully reused or recycled. For example, food scraps are sent back to the farm, while leftover cooking oil is transformed into biodiesel.
"Our 'farm to plate' efforts, sourcing organic produce that travels only a short distance to our hotel and using every part of each ingredient we can – roots, leaves, stems, stalks and more – come full circle with 'plate to farm', whereby we return food waste back to the farm as fertilizer in a truly 360° concept," says Chutinthratip.
[See also: The Chefs Fighting to Make Fine Dining Sustainable]
Interior
The signature Mai Restaurant & Bar will sit on the 21st floor of the striking 22-floor building, promising impressive views across the city and out to the mountains beyond. As with the rest of the hotel, the interiors will pay homage to Chiang Mai's cultural history, with a touch of contemporary flair.
While Mai Restaurant will feature sleek gold and blue tones accented by inviting soft seating and neutral wood finishes, the more casual market-style Laan Na Kitchen will boast a brighter finish. White walls allow flashes of yellow, green and copper to stand out, while rattan wall hangings and shades bring an earthy feeling back into the space.
Melia Chiang Mai will open on April 8, 2022.
[See also: The Leading Countries for Sustainable Fine Dining]