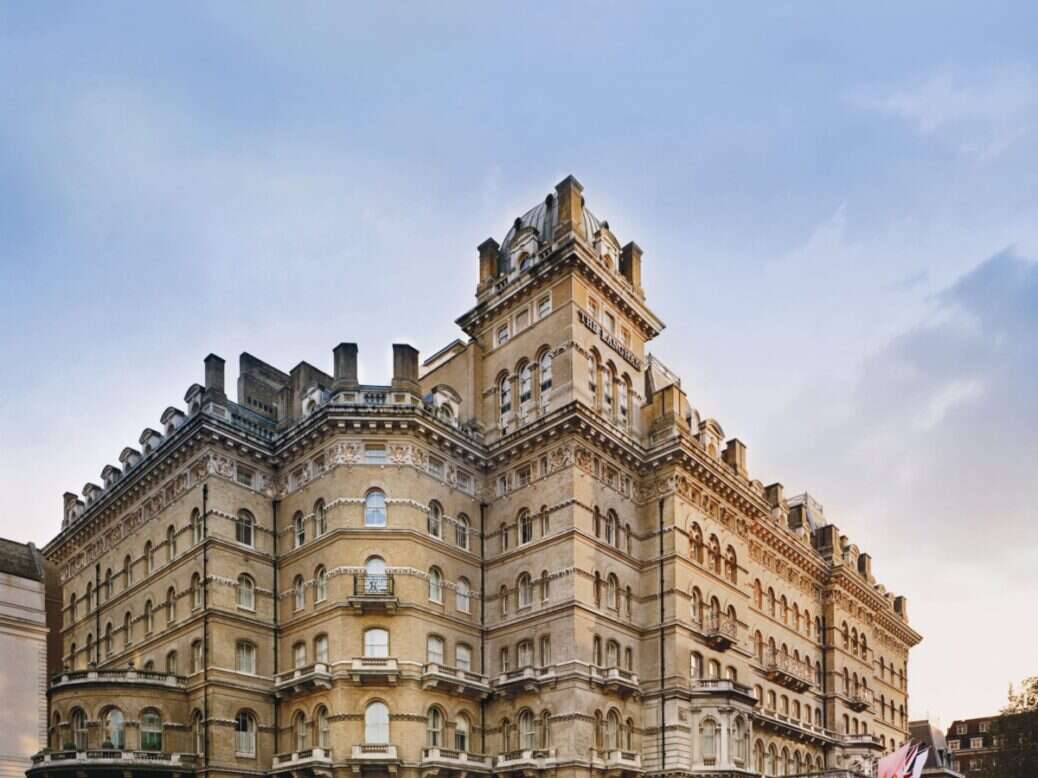 When I heard about Dom Taylor's new pop-up, The Good Front Room, I was intrigued. It's not every day a chef gets given the keys to a restaurant for winning a TV show – let alone an establishment as coveted as the Palm Court dining room at The Langham.
Those who have watched Five Star Kitchen: Britain's Next Great Chef will know that yes, of course, Taylor can cook. The South London chef spent six grueling weeks battling some of the UK's most promising culinary talent before finally being crowned winner by The Langham's culinary director, Michel Roux Jr.
But on our way to The Langham, I couldn't help but wonder if the new restaurant was merely a gimmick to drum up publicity for a luxury hotel. From the moment we were whisked through to the cozily-lit Good Front Room, though, my fears were allayed.
Yes – the show was no doubt responsible for the throngs of diners filling Palm Court. But it's the food – and Taylor's magnetic draw – that explains the buzzy atmosphere when we visited mid-week.
Gone was the type of stuffy, formal restaurant you would expect from one of London's top hotels. Instead, The Good Front Room feels like the kind of place you actually want to while away an evening – glass of rum punch in hand.
[See also: Pavyllon London: Inside Yannick Alleno's New Mayfair Restaurant]
Chef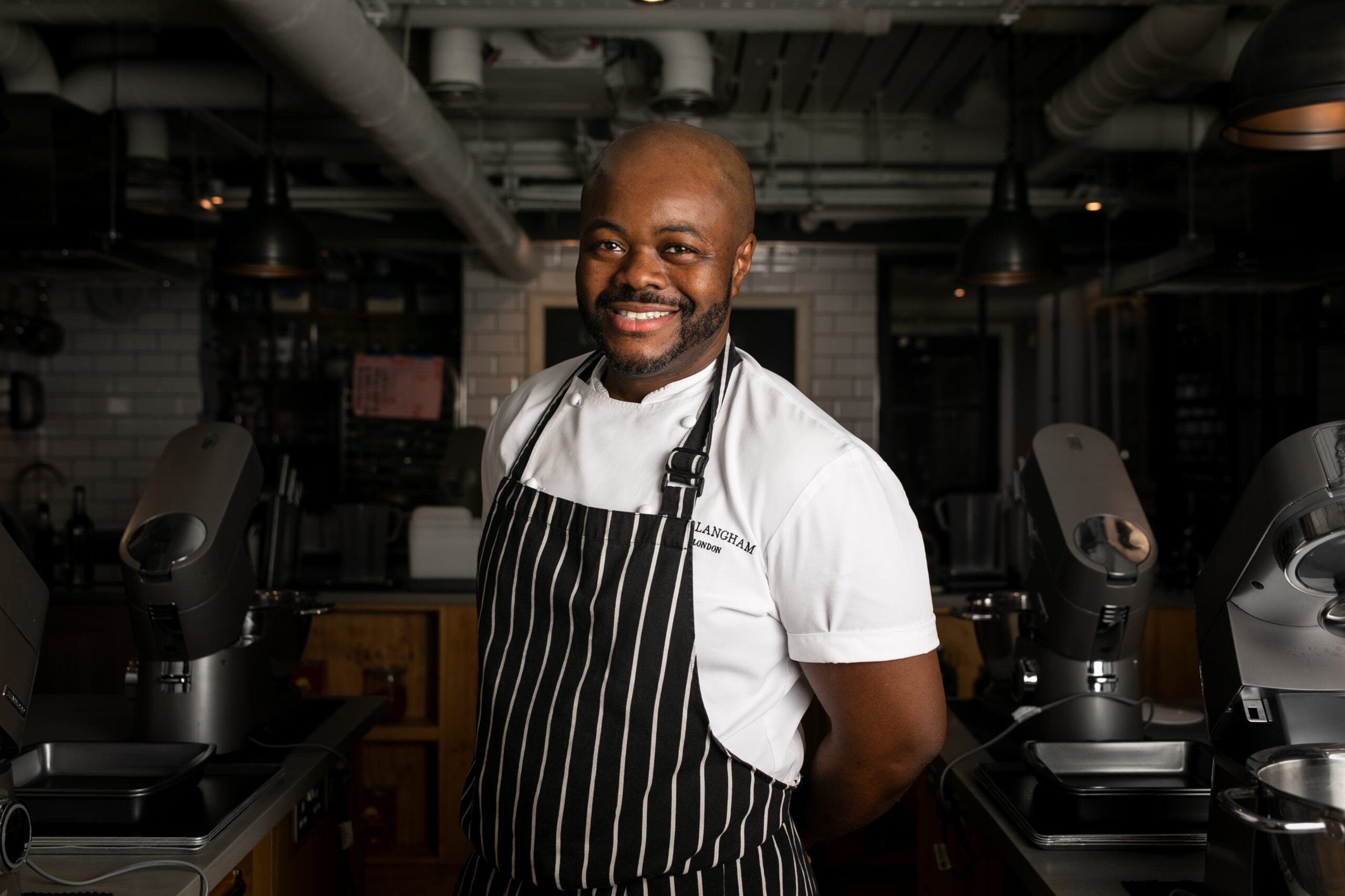 Before catching Roux's attention on Five Star Kitchen, Taylor had already established himself as a respected chef. Raised in South London by his Jamaican mother and Saint-Lucian father, his love of food began at home, cooking traditional Caribbean dishes with his family.
After studying cookery at Lewisham College, and Hospitality Management at Thames Valley University, he spent a year honing his skills in South Carolina. From here, he leapfrogged between several restaurants and hotels before securing his first head chef position at London's Belgrave Hotel.
Next, Taylor took over the kitchen at The Courthouse Hotel, followed by a two-year stint as executive chef at The Jam Tree – a bustling gastro pub in Chelsea. But the ambitious young chef was eager to strike out on his own; winning Five Star Kitchen was the perfect opportunity to put his name on the map.
Menu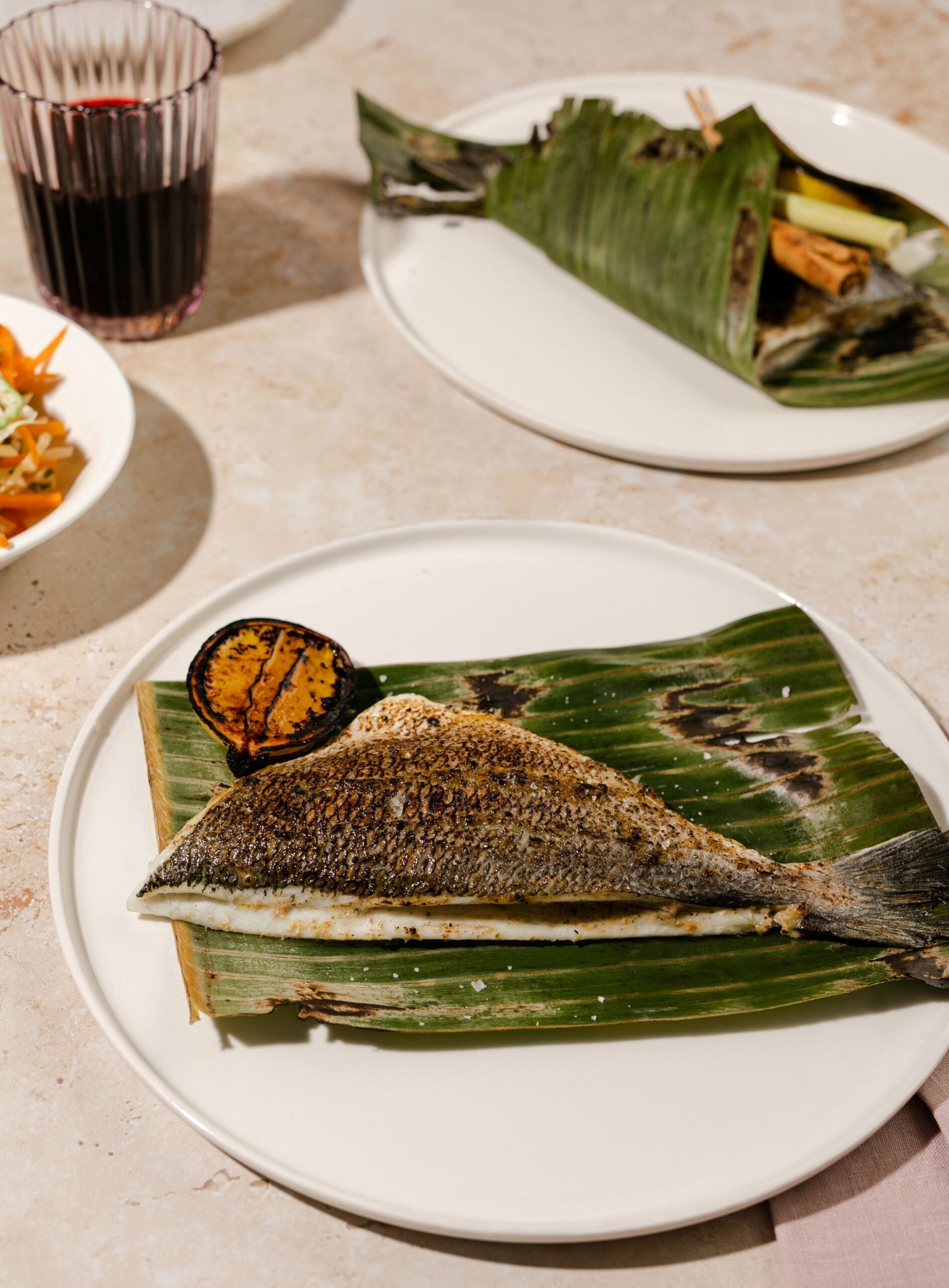 The menu at The Good Front Room is rooted firmly both in Taylor's classical training and the cooking of his childhood. Even the name of the restaurant is inspired by a sacred room at his great aunt Myrtle's that was kept in immaculate condition for receiving special guests.
We kicked things off with a glass of chef Taylor's punch (a heady mix of rum, passoa, blood orange, lime, vanilla, and nutmeg) and a dish of moreish plantain and lotus flower crisps.
The menu itself is reasonably priced – 3 courses with sides for the table costs £75 (approx. $95) per person – and it's worth diving into everything you can. For starters, do yourself a favor and order Taylor's Jerk Chicken; the blackened sweetcorn puree and generous dollop of plantain jam were a heavenly match for the jerk marinated chicken thigh.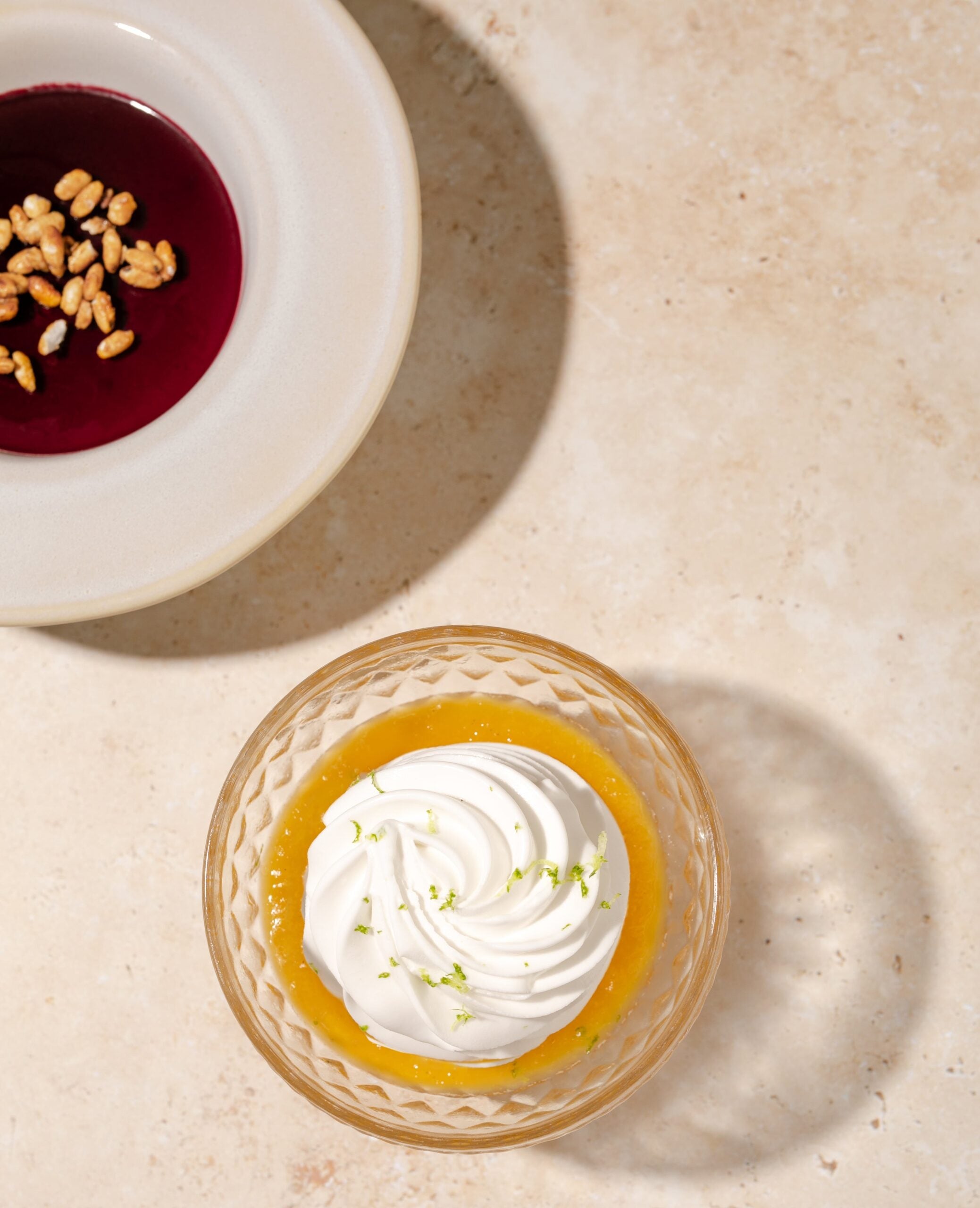 Other delightful surprises came from the sea bream main – an entire succulent fish baked in a banana leaf and smothered in a thick lemongrass, pimento, and ginger paste, and the sides – I could quite happily have eaten an entire bowl of the maple-glazed plantain alone.
It's essential to save room for dessert. We opted for the dark chocolate, ginger and coffee layered cake (as wonderfully decadent as it sounds) and the coconut milk soft serve – a deceptively simple-looking bowl of ice cream topped with flecks of lime zest, accompanied by a tiny bowl of plantain chips.
Interiors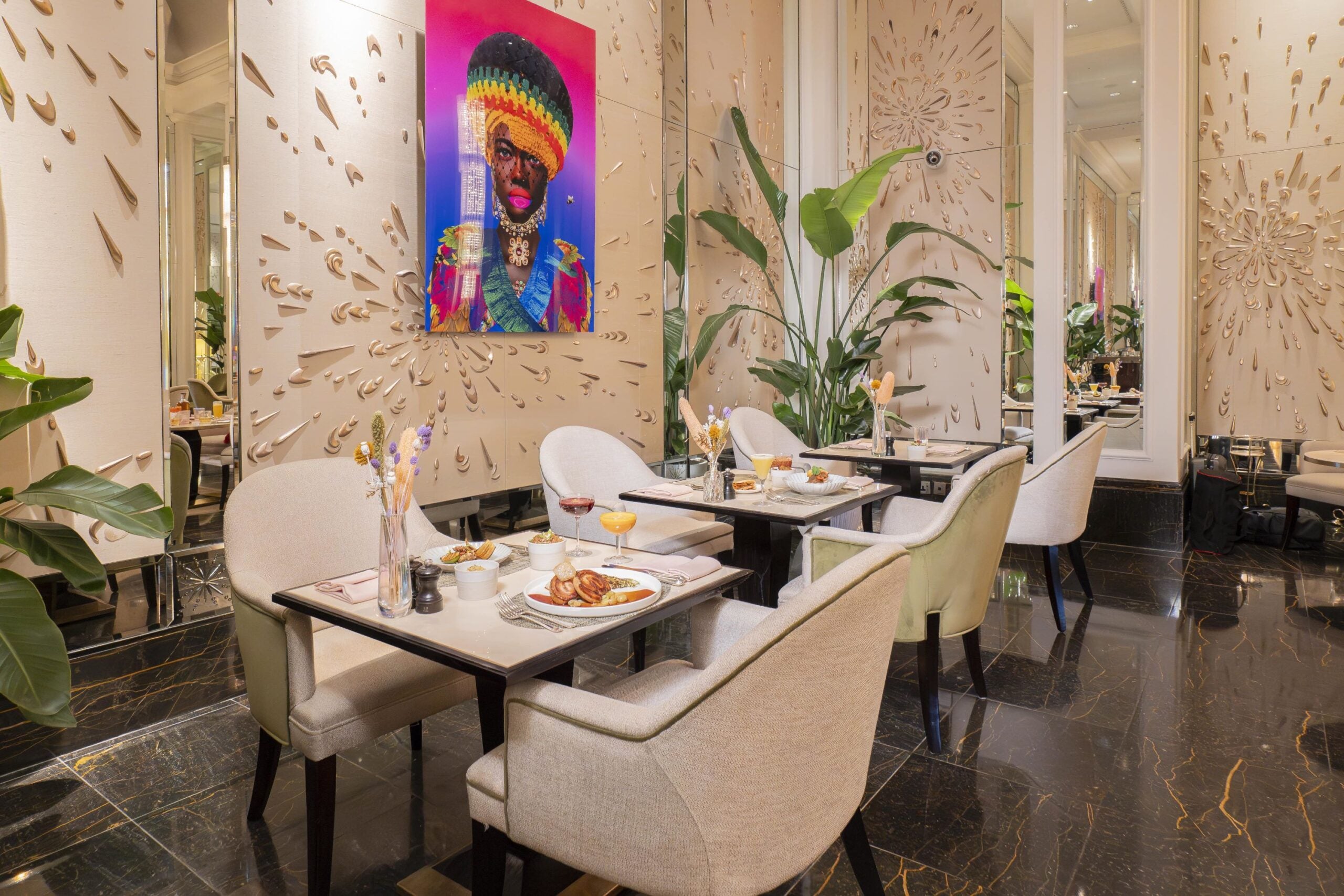 The restaurant itself is fittingly stylish. You won't find any starched white tablecloths here; the Palm Court dining room has been decked out with plush velvet chairs and an enormous floral centerpiece of dusty pink pampas grass.
Lush green potted plants spring from every corner, while the walls have been adorned with colorful contemporary artworks by Caroline Chinakwe – a Nigerian-born mixed media artist from North West London.
As our meal draws to a close, we spot Taylor in his chef's whites flitting between the tables and chatting happily with his guests. He looks entirely at home here and, if things continue as they are, his six-month pop-up concept could become a permanent fixture at The Langham. One thing is certain: this ambitious chef has a bright future ahead.
[See also: Tom Booton's The Grill: A New Chapter for The Dorchester]