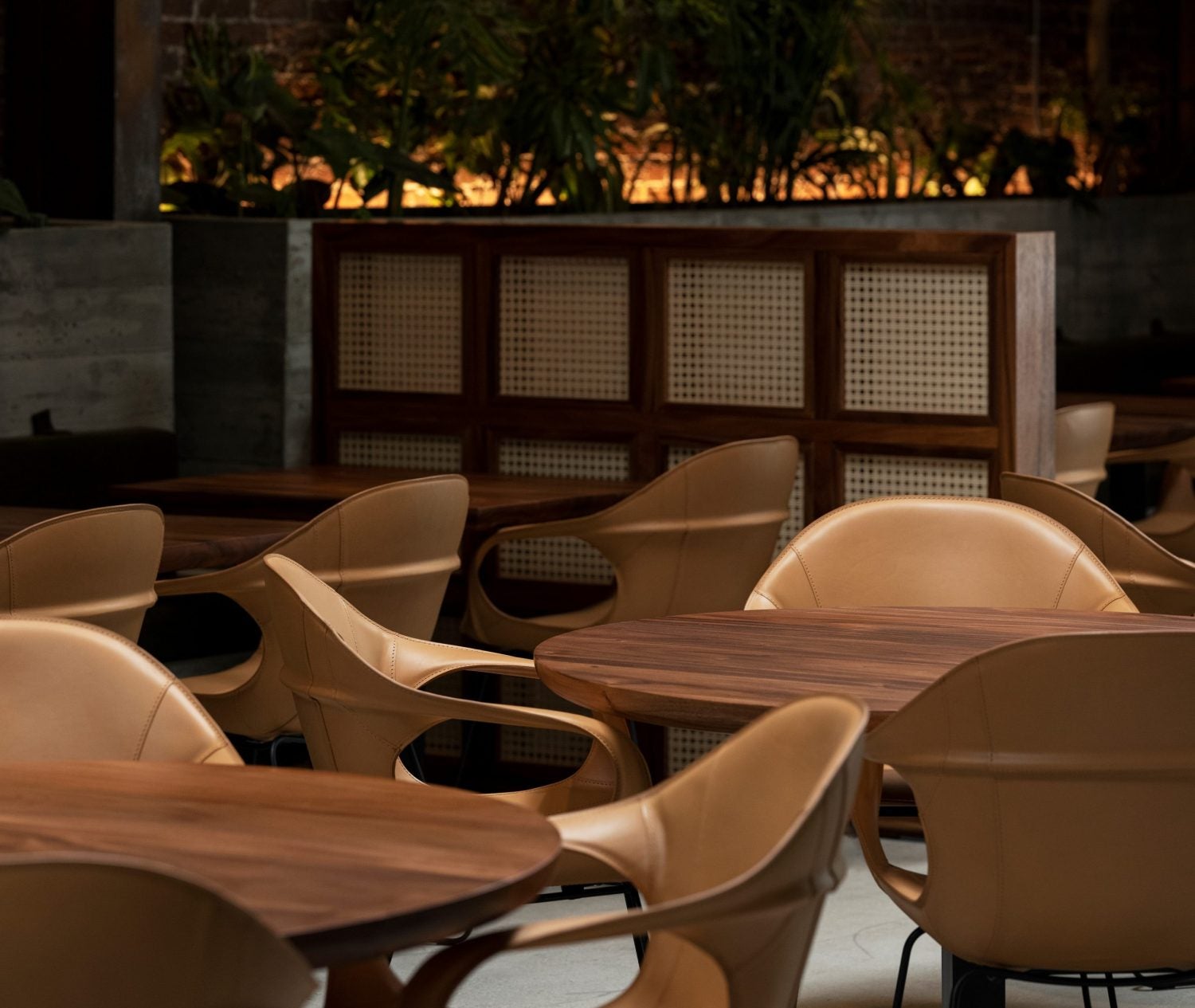 Enrique Olvera is somewhat of a legend in the culinary world. Credited with elevating the status of authentic Mexican flavors with his famed Mexico City restaurant Pujol – positioned 12th in the World's Best Restaurants – his latest venture, Damian, garnered a lot of excitement, despite opening mid-pandemic last fall. 
A former warehouse in the creative hotbed of downtown Los Angeles's Art District feels right at home for the newest eatery from the avant-garde Mexican chef. Lauded as the "twin brother" to Cosme, Olvera's beloved New York restaurant, which itself is ranked 23rd in the World's Best Restaurants, Damian has a lot to live up to. 
Like all twins, however, Damian is keen to carve out its own distinct identity and where Cosme is more rooted in classical Mexican dishes, its new sibling explores the rich culinary bonds between Mexico and California. And following a Covid-enforced closure about a month after opening, which saw innovative Olvera open Ditroit, a pop-up taqueria in Damian's back alley, the restaurant has now made its long-awaited return.
Chef
Olvera has placed Chef Jesús "Chuy" Cervantes at the helm of Damian. Cervantes honed his craft at Cosme working under the incredible talent that is Daniela Soto-Innes, a previous Olvera protege. If Cervantes' rise is anything like Soto-Innes's (who earned the title of  World's Best Female Chef in 2019) we can expect exciting things from the Texan. 
Menu
Seasonal local produce is finely crafted to create an appealing selection of fresh and well-plated options, many of which have a distinctly Baja influence. Cervantes has created a menu showcasing vegetable-driven and seafood-focused dishes with highlights including homemade tortillas (100s are made fresh on-site each day), striped bass ceviche, smoked clams and fish tempura tacos. 
Though Mexico and California are the main flavors to be found at Damian, there is evidence of both Asian and Mediterranean-fused influences on the restaurant's menu (we are in California after all.)  For example, the Gordita Dungeness crab is served with an avocado shiso salsa (shiso is a strongly-flavored herb used in Japanese cooking) and the dish simply entitled 'Salad' features fresh market greens as well as falafel. 
A somewhat lighter offering than its New York sibling, there is a nod to Cosme's famed Cornhusk meringue on Damian's dessert menu with the Hibiscus meringue, albeit with a fruity strawberry twist.
Sustainability is a priority and Cervantes works with local fishermen to source locally caught, sustainable seafood from the Pacific coast of the US and Baja California. In fact, the only fish that is sourced from abroad is the 'uni' from Japan, a sea urchin delicacy that features in Damian's unique Uni Tostada Caesar Salad. 
[See also: The Chefs Fighting to Make Fine Dining Sustainable]
Damian's diners can expect seasonal menu changes as Cervantes intends to work closely with suppliers to determine availability, with Californian-caught finfish, California sheephead and California spiny lobster set to make appearances on the menu.
Sustainability carries on into the bar (which has a ban on plastic), as fresh seasonal flavors are presented in a fun yet stylish way. There is a strong focus on agave, with Damian serving small-batch productions that champion Mexican artisans. There is also a curated wine list including a house label, Dramian.
Interior
A collaboration between Mexican architect Alonso de Garay and interior designer Michaela De Bernadi (who was behind the interiors of Cosme,) has created a design that is simple yet contemporary and perfectly blends with the architecture of the industrial neighborhood. Featuring a mix of polished concrete, exposed brick, warmed by wood accents and flourishing leafy flora, the airy space stays true to its industrial roots and is complemented by sleek modern furniture, set off by a rather beautiful elongated concrete bar.
The concrete theme continues through to the warmly lit outdoor terrace which is also enveloped in greenery, offering a stylish laid-back space to soak up the LA evening ambiance over a well-honed tostada and some fine small-batch tequila.
[See also: The Most Iconic Restaurants of the Elite Traveler Era]