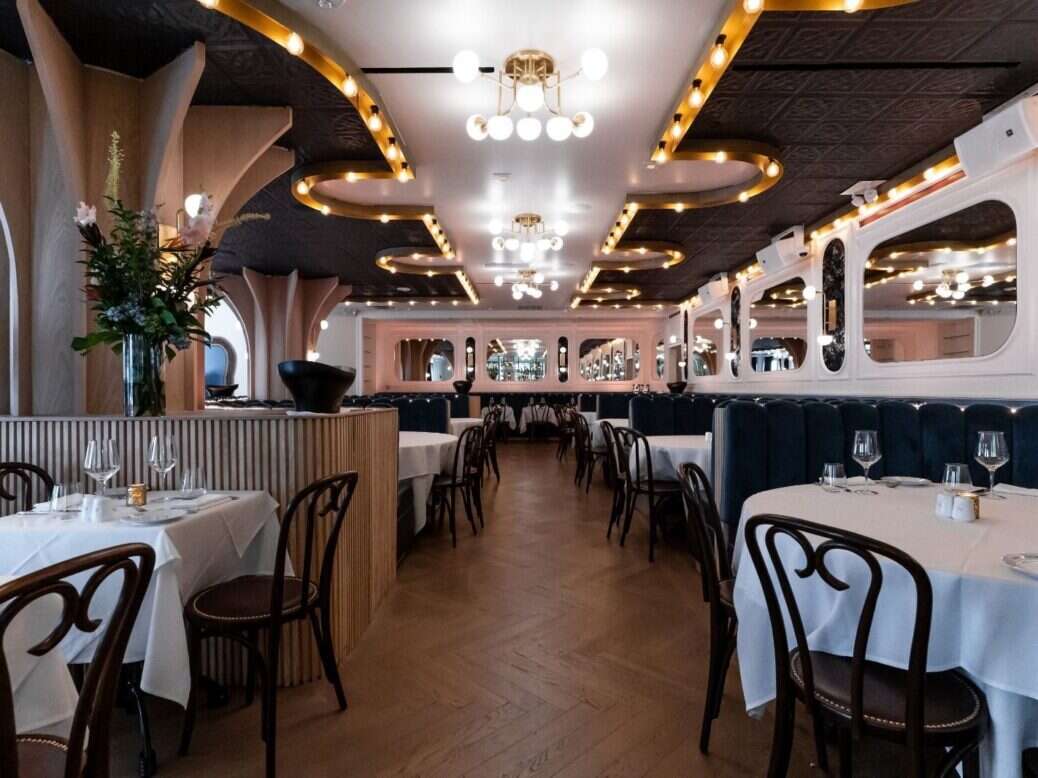 With so many incredible restaurants vying for attention in New York's SoHo district, it's easy for openings to slip by unnoticed. Sometimes, however, the neighborhood welcomes a new eatery that demands to be seen. Enter Maison Close.
Situated on Watts Street in the heart of downtown Manhattan, the French restaurant opened its doors in July and is fast becoming a much-loved staple of the SoHo food scene. You won't find any gimmicks here – celebrated executive chef Geoffrey Lechantoux serves no-nonsense French dishes prepared tableside in a beautiful Belle Époque-inspired setting.
Taking its name from the French word Maison meaning 'home', the eatery has been thoughtfully designed to put diners at ease, expertly blending the cultures of New York and Paris so that once inside you could be forgiven for forgetting which city you're in. Either way, as Lechantoux puts it: "When you enter Maison Close, it feels as though you've entered the dining room of your oldest friend."
[See also: The 15 Best Restaurants in New York]
Chef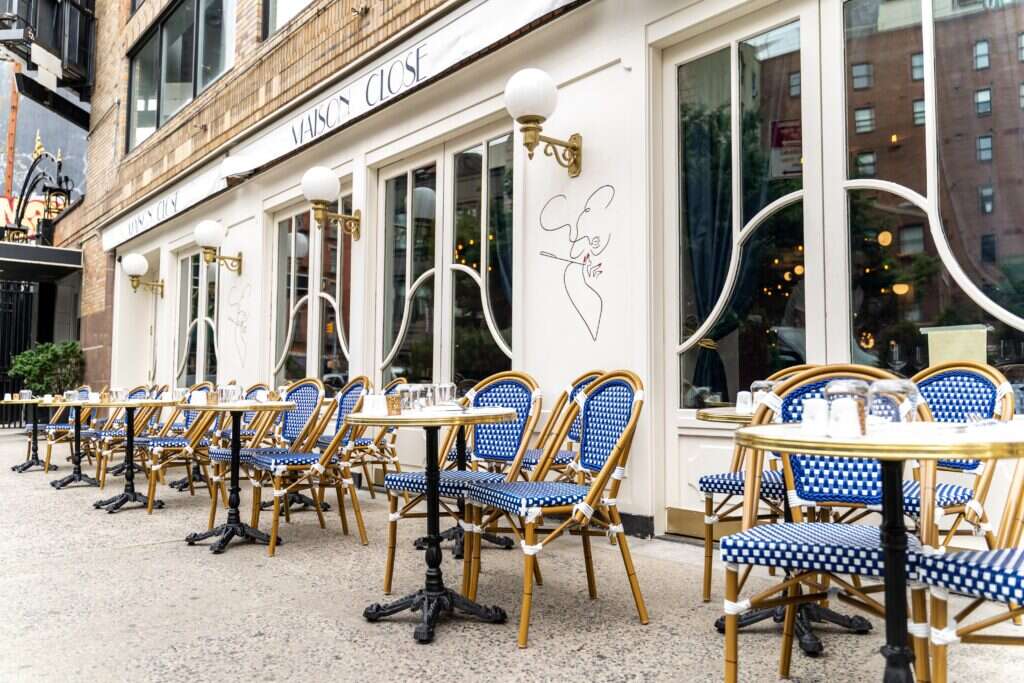 Just reading Lechantoux's resume is dizzying. The executive chef has learned from the best, working shoulder to shoulder with some of the planet's most respected culinary masters including a stint at Alain Ducasse's three Michelin-star Le Louis XV at the Hotel de Paris in Monaco.
During his star-studded career, the young chef has also graced the kitchens of the Michelin-star Jules Verne restaurant at the Eiffel Tower, the two-Michelin-star Hotel Plaza Athénée in Paris, Trianon Palace in Versailles and Alain Ducasse's upscale French bistro, Benoit, in New York.
Maison Close is Lechantoux's first venture heading up a restaurant and it's clear he is determined to make his mark on Manhattan. As you would expect given his training, his style of cooking is rooted in the French classics but with a delicate, contemporary touch.
Menu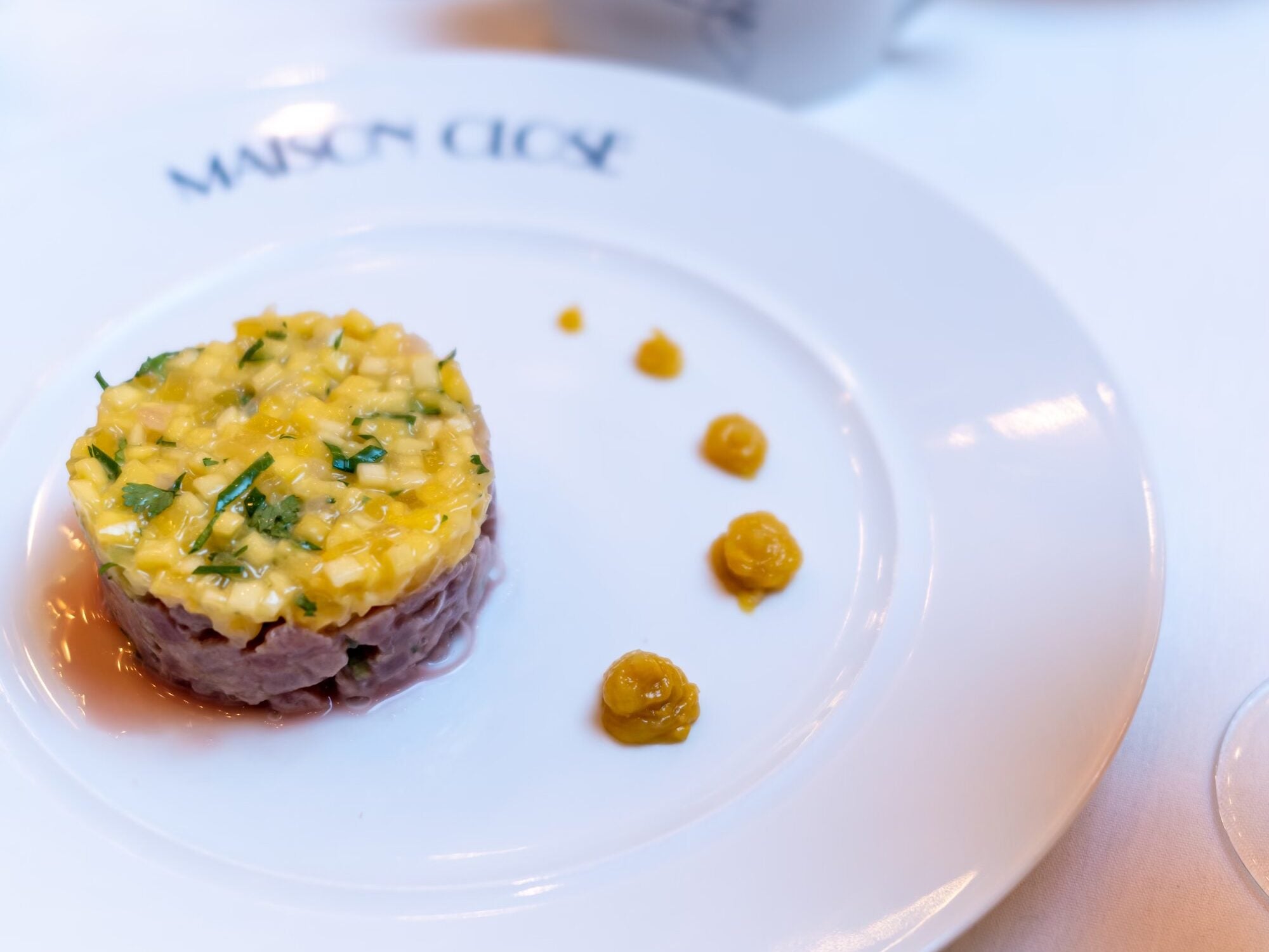 The menu at Maison Close remains true to Lechantoux's style; these are elegant plates of food prepared tableside for a touch of theatre. Thankfully, the talented chef hasn't strayed too far from tradition.
Standout dishes from the deceptively simple menu include Cote de Boeuf drizzled with a choron and peppercorn sauce, Belle Sole Meniere seared with a rich butter foam, and, for dessert, an old favorite: Crepe Suzette drenched in Grand Marnier for a boozy kick and flambéed in front of diners.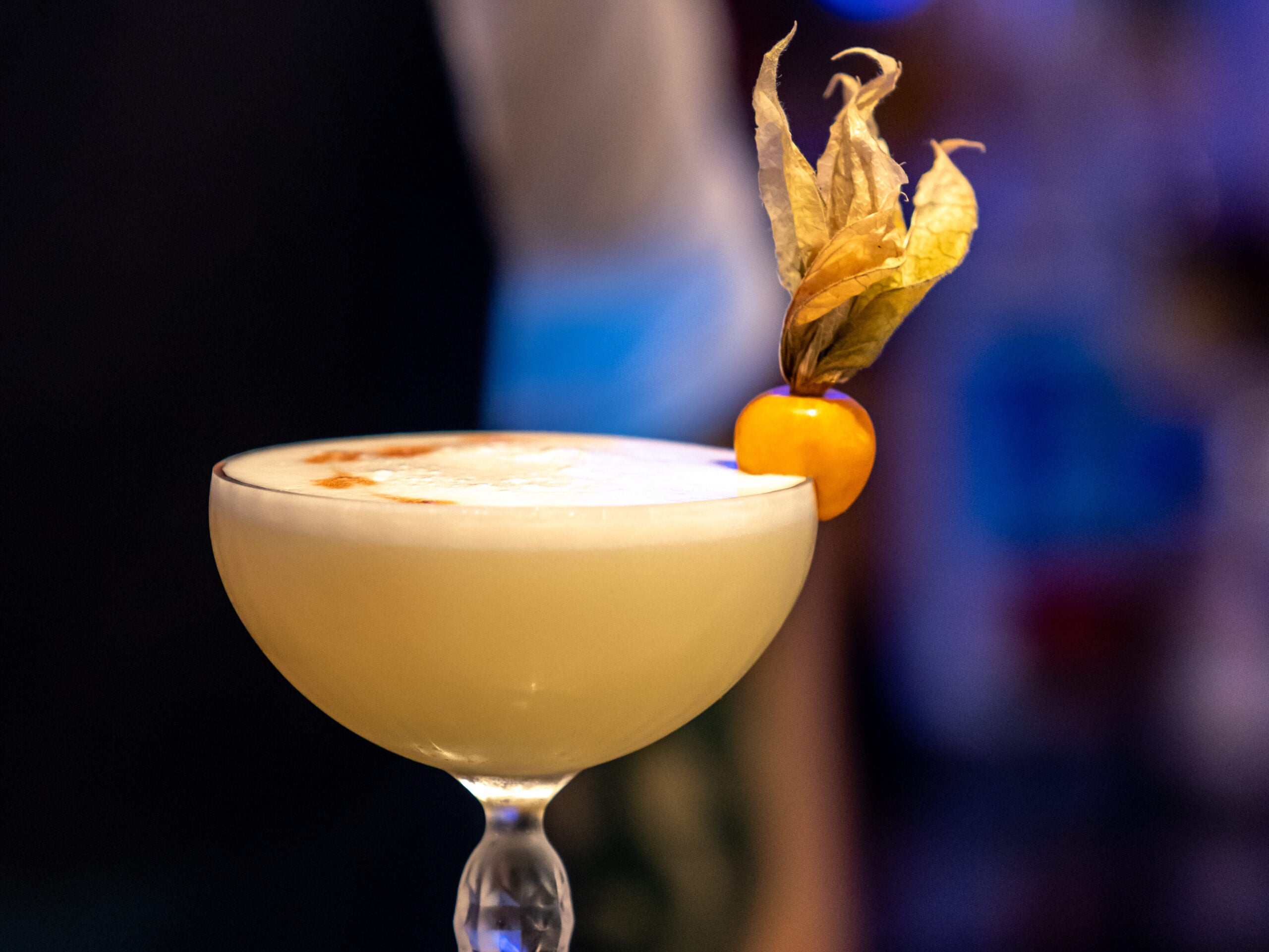 For seafood lovers, it's well worth ordering La Grande Tour for the table – a decadent platter piled high with Beausoleil oysters, Australian shrimps, whole Maine lobster, king crab legs and caviar.
It would be remiss of us not to mention the drinks menu. Maison Close boasts a stylish bar that stays open till late with expert mixologists on hand to whip up an array of signature cocktails. We recommend L'Armour en Cage – a heady mix of Remy Martin V cognac, golden berries, lemon juice, sugarcane and egg white. Oh, and there's an impeccable wine list, too.
Interiors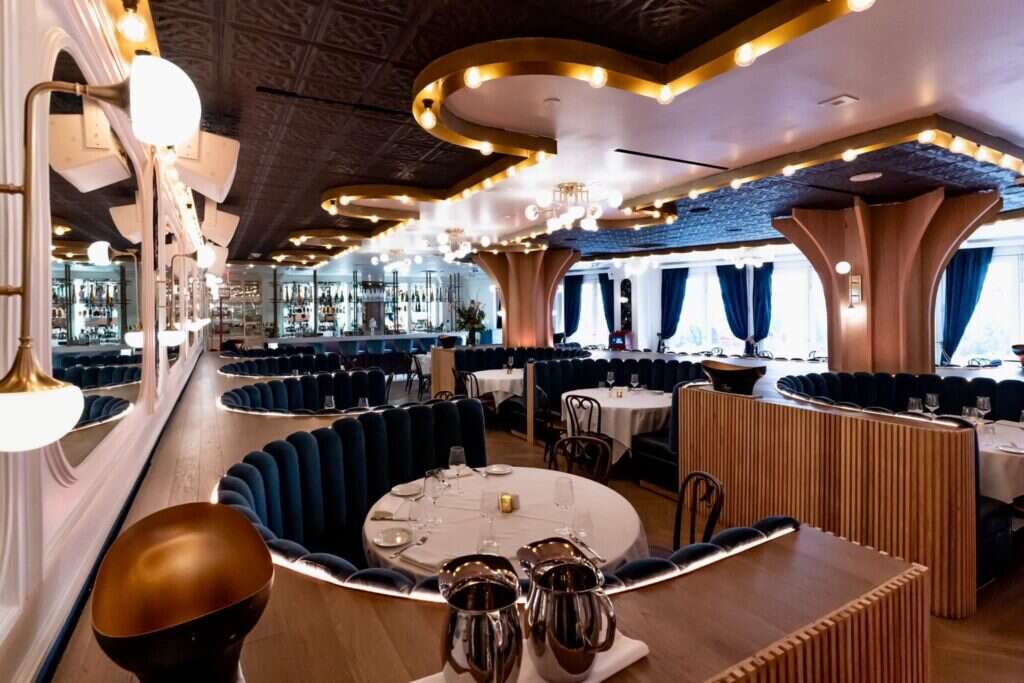 The restaurant itself is laid-back yet sophisticated. Manhattan-based DMDesign was brought in for the interiors, reimagining the blank canvas space as a Belle Époque-inspired dining room in shades of royal blue, warm burnt orange and gold.
Paying homage to Moulin Rouge, the intimate restaurant is adorned with plush velvet tulip-shaped banquettes and heavy drapes, while exposed bulbs line the ceiling giving the space a warm, cozy glow. Above all, the interiors at Maison Close are open and inviting; it's easy to while away an evening here.
Maison Close, 15 Watts Street New York, NY 10013, maisoncloserestaurant.com.
[See also: Al Coro Restaurant Opens in Former Del Posto Space]