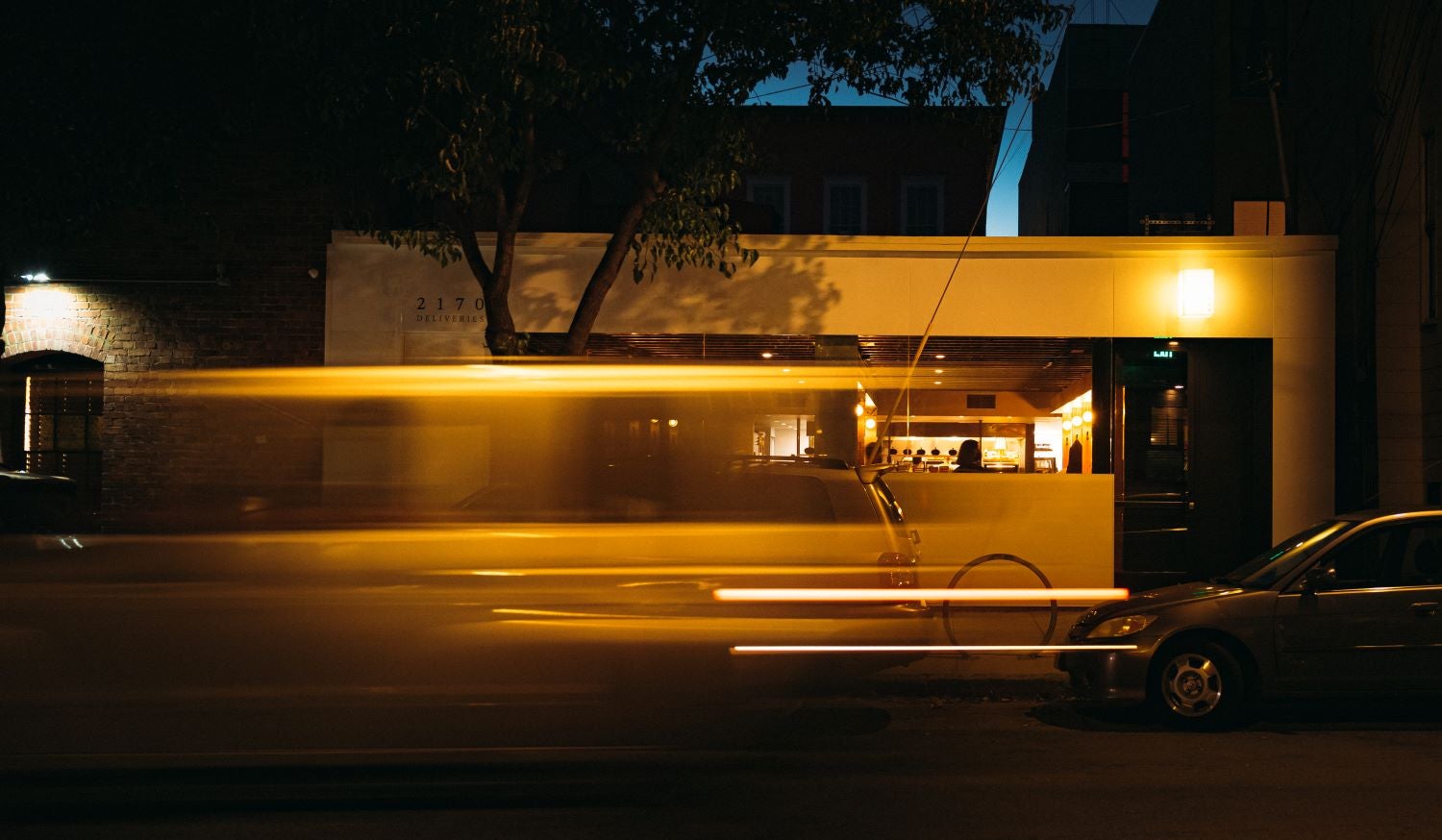 When San Franciso chef Corey Lee opened San Ho Won at the start of November it was big news. Lee achieved legendary status amongst the city's chefs when, in 2014, his SoMa restaurant Benu was awarded a third Michelin star, the first (along with Saison)  in the city to achieve the top accolade.
San Ho Won marks the fourth San Francisco restaurant from the Seoul-born chef, who also boasts the much loved French bistro Monsieur Benjamin and the now-closed one-Michelin-star In Situ in his repertoire. 
Known for his innovative approach, Lee's newest venture is once again bringing something new to San Francisco's renowned dining scene. Located in a quiet corner in the city's Mission neighborhood, San Ho Won differs from other Korean barbeque eateries in that there is no do-it-yourself tableside grilling by guests.
Instead, the new restaurant features a central open kitchen and a custom-made charcoal barbeque grill. Not only does this allow diners to watch a skilled team of chefs meticulously prepare their traditional Korean comfort dishes, but it also enables beautiful aromas to permeate throughout the minimalist space as marinaded meat and fish sizzle on the lychee wood charcoal grill.
Chef 
Lee is only one-half of the San Ho Won story. Behind the grill, you will find head chef and partner, Jeong-In Hwang. A fellow Korean, Hwang moved to San Francisco in 2016 to work with Lee at Benu. Before arriving in San Francisco, the talented chef spent eight years with the Pierre Gagnaire group in Seoul, Paris, Hong Kong and London, as well as stints interning at Restaurant Gordon Ramsay and Heston Blumenthal's The Fat Duck in the UK. 
Though Hwang and Lee both have a background in fine dining, they shared a vision for a casual Korean restaurant; the type of place they could bring their families to eat food from a real charcoal barbeque. From there San Ho Won was born. 
[See also: The Most Anticipated Restaurant Openings of 2022]
One of the things the duo have carried through from their fine dining roots is their passion for the finest ingredients. And the produce they select to serve at San Ho Won is held to those same exacting standards. For example, the restaurant only uses Brandt Beef. This is sourced from a ranch in southern California with great quality and a commitment to sustainable practices. Hwang and Lee are also keen to source fresh ingredients from the abundance of producers on the restaurant's doorstep in the Bay area of San Francisco. 
Menu 
The menu at San Ho Won is both generous and inviting, so much so, you'll need to make two or three trips to experience it in all its glory. Veg, meat and fish appetizers sit alongside small plates (known as Banchan), and there is even more choice when it comes to the main course. 
The two chefs believe that sharing dishes of charcoal-grilled meat paired with a variety of homemade sauces and condiments represents what the Korean barbeque experience is truly about. With this in mind, something from the grill is a must.
House double-cut galbi (marinated prime beef short rib) and Jebi churi (prime beef neck fillet) from the charcoal barbeque are both delicious choices. Both are served with ssamjang (a spicy Korean paste), gosujang (a sweet and sour fermented chili paste), house chili oil and jangajji (pickles). These are best enjoyed with a side of Ssam (lettuce leaf wraps for scooping.)
Fresh fish from the grill is also an excellent choice and there is a handful of delectable sharing dishes to choose from such as Spicy chicken tteokbokki; a warming rice cake stew with carrots and mustard greens.  If you're unsure what to go for, the House Menu, which includes a selection of the chef's favorite appetizers, barbequed delights, stews and bibimbap, is a great option. 
Desert is a straightforward affair, with the choice of ice cream or a Lee favorite: the Dotori choux; a light as air acorn and chocolate cream puff. The meal is perfectly rounded off with a cup of fragrant loose leaf tea. 
Interior 
The modern space is the work of architect Charles Hemminger who specializes in re-adapting once industrial spaces. A clean white exterior leads to a minimalist interior balanced with warming wood tones and textures. Over a dozen tables and booths lead to the open kitchen which is surrounded by a counter and low slung stools — the perfect spot to watch the action unfold. 
San Ho Won, 2170 Bryant Street, San Francisco, CA 94110, sanhowon.com
[See also: Empress by Boon Opens in San Francisco's Historic Chinatown]