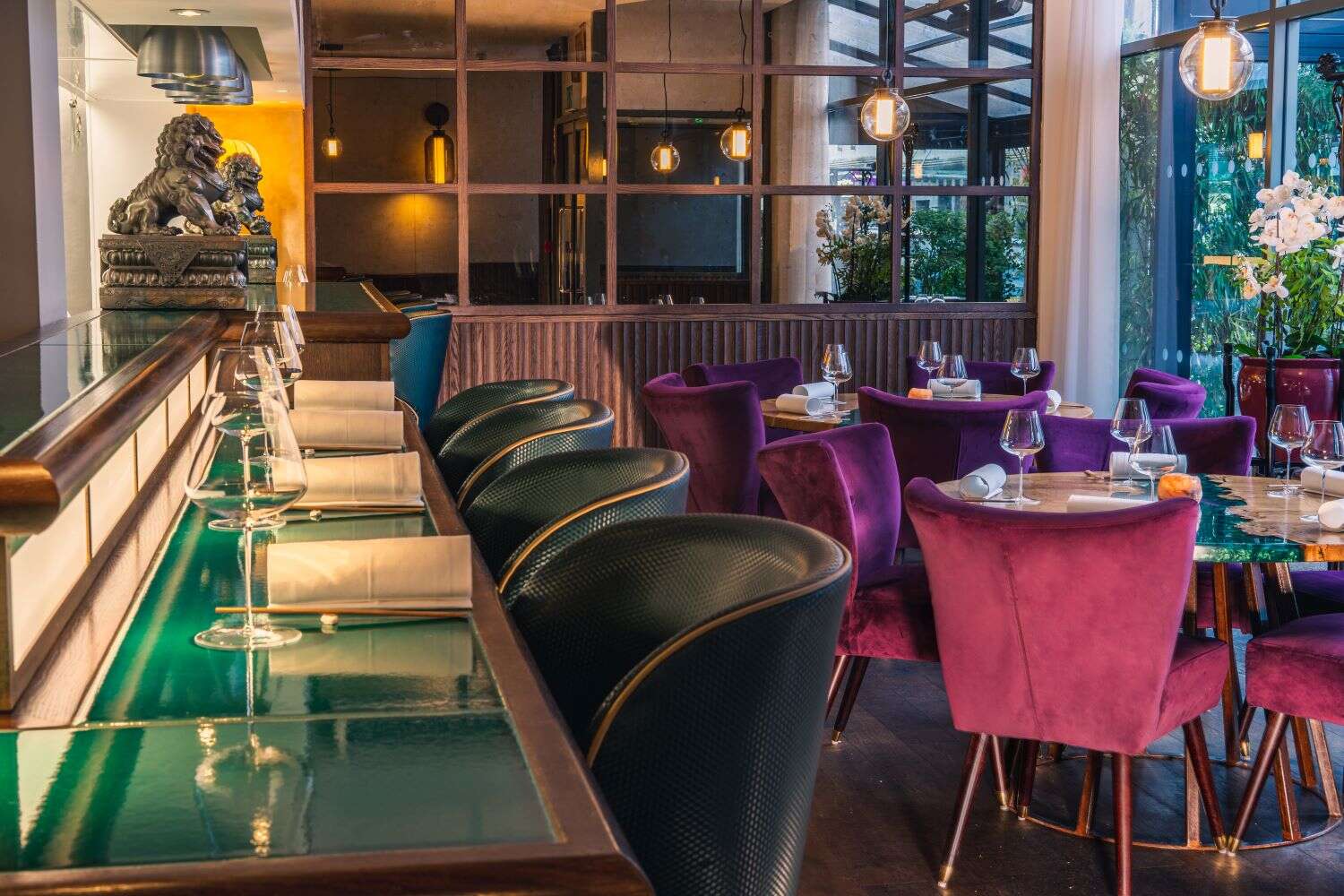 London's A.Wong, the first and only Chinese restaurant in the UK to hold two Michelin stars, is launching a new evening menu to coincide with the beginning of Chinese New Year 2022 and the Year of the Tiger. 
Debuting on Tuesday, February 1, A.Wong's new menu is set to honor the historical and cultural pastime of ancient imperial banqueting. 
To create the new offering, chef-owner Andrew Wong has drawn on his ever-evolving research with food anthropologist Dr Mukta Das. Based on the ancient Confucian ritual of grouping in fives, the new menu will be presented in five courses to mirror the same movements seen within historic imperial banquets, where guests shared collections of dishes.
[See also: The Celebratory Customs and Traditions of Lunar New Year]
Made famous during the Qing dynasty (1644-1912), the banquets are said to have traditionally showcased culinary techniques from across China, highlighting different ingredients, textures and flavor profiles within dishes that honored both host and guest. Celebrating the diversity of Chinese cuisine is something the London-born chef is passionate about, with Wong becoming an official research associate at London's School of Oriental & African Studies Food Studies Centre in 2020.
Each course of the new evening menu will allow guests to enjoy Chinese cuisine through the act of sharing multiple dishes. These are set to include Seared black lamb with chili and peanuts, Cherry smoked Peking duck with plum and caviar and Cod cheek with fermented chili and scalded Chinese chives. 
A.Wong's new menu will also be available in vegetarian form, paying respect to Buddhist cooking. This will include dishes such as Char sui soy with honey, grated macadamia as well as Stuffed morels with black pepper sauce, pickled palm. 
"The single greatest communication from our many guests and own families during the lockdowns and restrictions of the past two years has been the longing to simply come together to eat and drink," says Wong. "Over the years, Mukta and I had already researched dishes from the kitchen archives of imperial banquets. It just made sense to develop them further and collate them into a single form that allowed everyone to celebrate in the best way we know how. We're just so grateful to be able to launch it at Chinese New Year here in London, as due to Covid, many of our friends and family back in China will be unable to come together for another year."
The new evening menu will be offered alongside the existing Taste of China menu.
A.Wong's new "Evening Menu" will cost £135 ($183) per person with a minimum of two guests,  awong.co.uk
[See also: A Guide to All Three-Michelin-Star Restaurants in the UK]