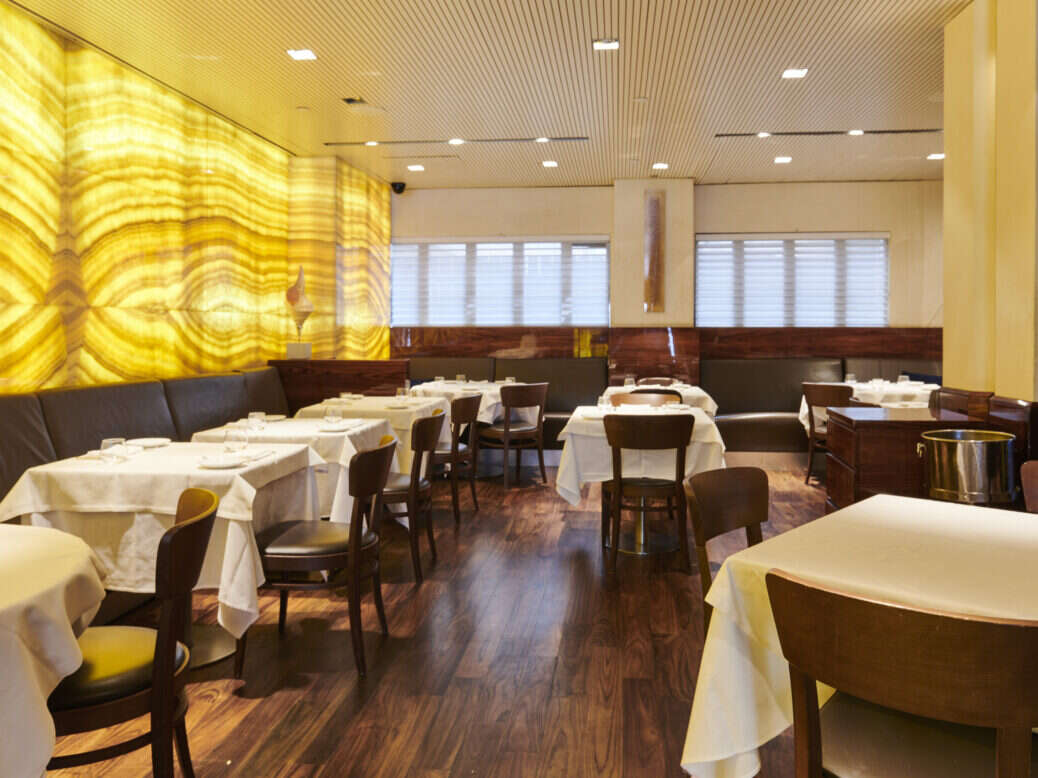 Central Park South's culinary history can be divided into two eras: life before Marea opened and life after it. For almost 15 years, the Italian seafood restaurant has played host to some of New York City's most discerning residents. Starting as a sous chef in its opening month, Lauren DeSteno has been there from the very start.
Today, as the corporate executive chef of the owning Altamarea Group, DeSteno is the most senior figure in the Marea kitchen. She is tasked with not only upholding the standards set by her predecessor but making sure the restaurant doesn't get left behind.
A champion of zero-waste philosophies, DeSteno has transformed Marea into a leader in responsible fine dining. We spoke to the chef about her core philosophies and the places she sees Marea going in the future.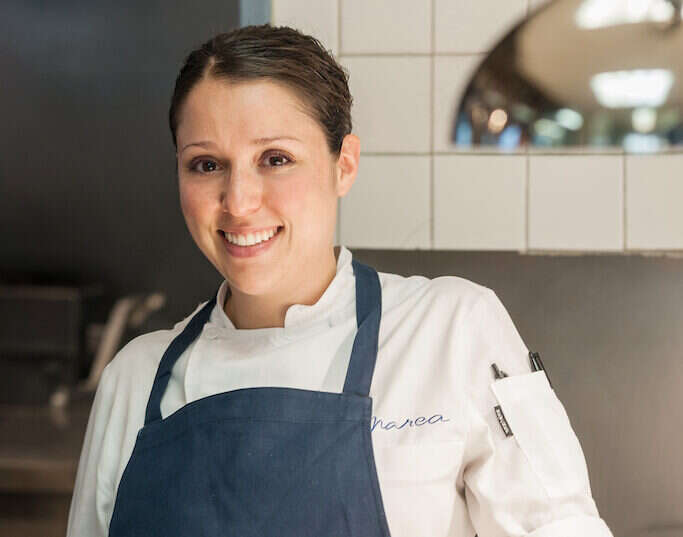 Tell us about your core philosophies.
As an organization, we pride ourselves on creating special memories through exceptional hospitality. Our restaurants are led by individuals with diverse backgrounds and broad range of skills, talents and experiences, all united by Altamarea Group's core objective of delivering the highest level of quality and consistency in food and service to our clients. Since Marea's inception, we have had eight core philosophies, and those are:

– Performance excellence culture
– Focus on the client
– Integrity and respect for the individual
– Creativity and innovation
– Winning together
– Speed to action
– Uncompromising quality
– Community and philanthropy
What do you aspire to achieve when you step into the kitchen?
I aspire to uphold the standards of excellence that we expect from all of our employees. I aspire to be an example of the culture that we work so hard to protect and foster. I aspire to show our team what is possible to achieve through this company.
You've been with the Altamarea Group since 2009. What have you brought to the group that you're proud of?
I have brought a focus on waste reduction with our zero-waste program implementation. I am working towards sustainability measures and strengthening our zero-waste impact for fine dining brands. I have also brought a focus on positive culture and employee engagement.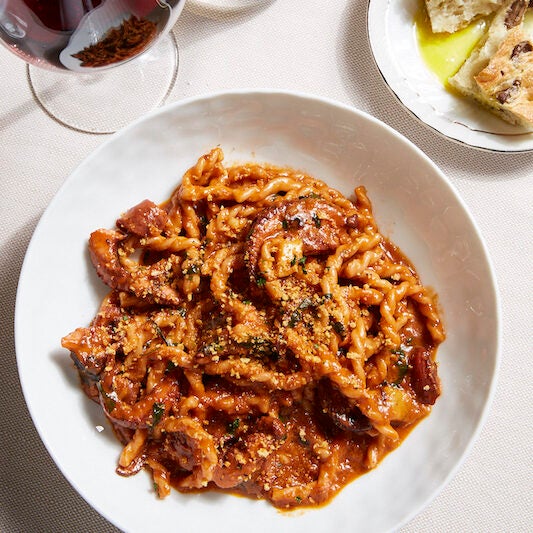 Tell us a bit about your day-to-day role at Marea.
Every day is different at Marea.  When I arrive, I check in with our team and see where we are at for the day. Has everyone shown up for work?  Are all of our deliveries here? We taste any new product samples, and work on new dishes or R&D. The day's private events are reviewed and discussed with the appropriate line staff. Any new projects or issues are discussed with our general manager as needed. Then service starts and the focus is on our guests and the food leaving the kitchen.
Marea has become famous for some of its dishes, some of which have been on the menu right from the very start. How do you maintain the standards of these dishes that keep people coming back again and again? And how do you balance the old favorites with the restaurant's need to evolve? How do you decide when it's time to retire, or change, a dish?
For us, it is about striking a harmonious balance between high-quality consistency, innovation, and creativity. Many of our clients look forward to enjoying both their tried-and-true favorites, as well as some new flavors, preparations, and seasonally composed dishes.
But it is more than our consistency… there are two additional factors that I believe have kept Marea integral to the New York City dining scene for over a decade. First, is a move towards experiential dining that emphasizes more elements than taste with our art, our soundtrack, and our bar cocktail innovation. Second, is our commitment to client relationship management (CRM). We are relentless in our CRM efforts for both our regulars and new clients, constantly looking for ways to customize their experience and identify any preferences that may elevate their next visit.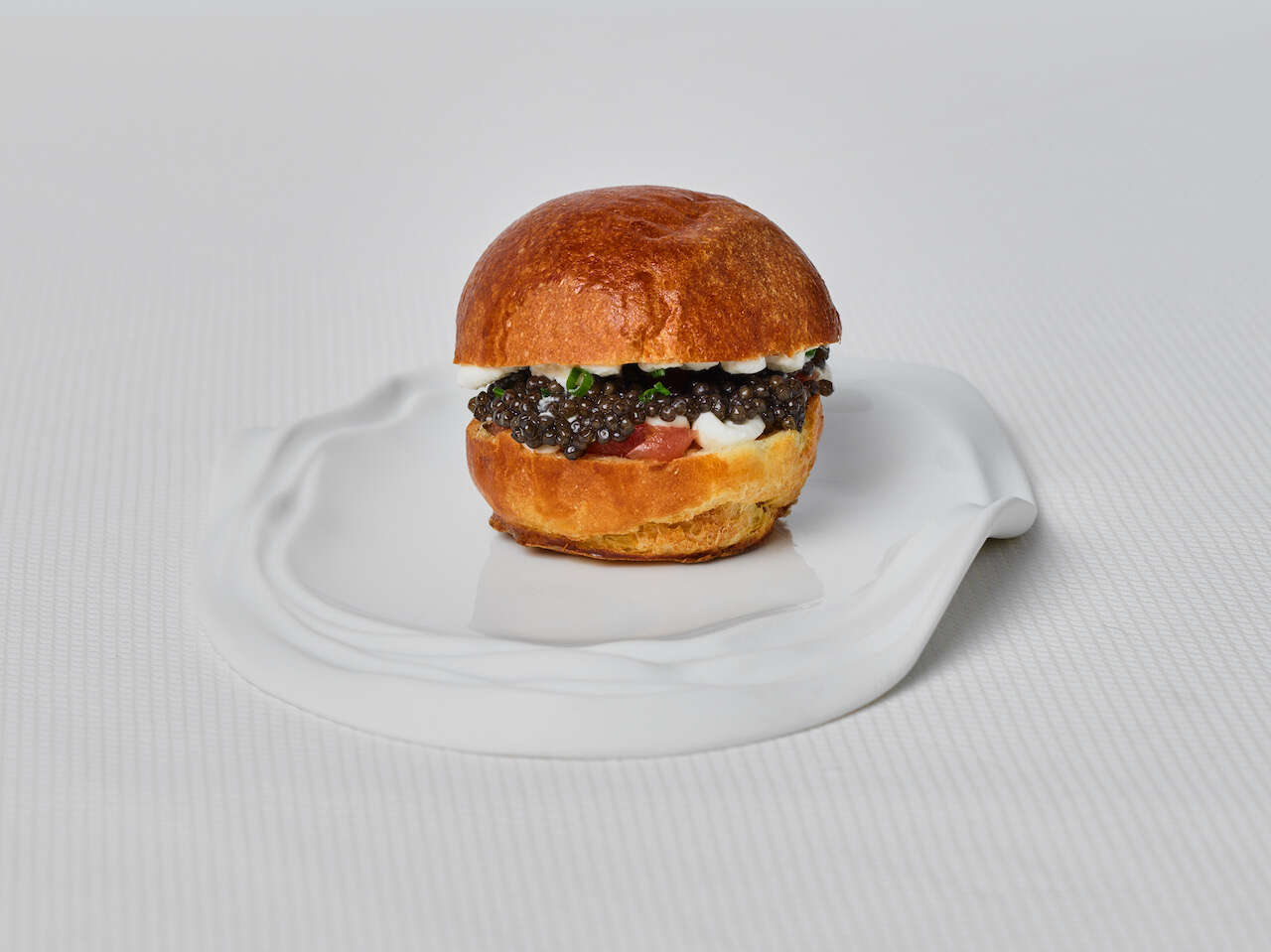 Following the pandemic, is there a sense that the restaurant has weathered the storm, or do you feel like there is still work to be done to recover from those tumultuous years?
I feel that it is a bit of both. I think we did the absolute best we could in weathering an unprecedented world event. We mobilized, changed, and implemented programs that were never in the plans before, like takeout from Marea.
But, I do believe that we are still working to recover from the way we had to operate in order to survive those changes and that time period. It's a slow process, but we are advancing our cause in a purposeful way.
One thing that has been amazing through it all is continually seeing the faces of our regulars and learning the faces of new guests that choose to spend their time with us. It is a privilege that we do not take lightly.
There is a huge trend in fine dining for seasonal, local ingredients. How do you balance those expectations while being in the center of a huge metropolis?
In a couple of ways. First, we have placed a high priority on environmental consciousness, and I am pleased to advise that we recently received our designation as a zero-waste restaurant. Therefore, we are both dazzling our clients with our culinary program, but we are still doing right by the environment and society.
I think the other element is that we're still innovating when it comes to our dishes, and we're placing a heightened allegiance on working with local producers and ingredients. We add new vendors consistently and believe in being part of the community. It is a long journey with suppliers and long friendships that feed our ingredient quality.
Lastly, we are adding a little fun to fine dining. We are bringing in some playful elements after all these years. As an example, we just launched a new Marea Caviar Slider. It is deliciously decadent with a homemade bun, caviar, tuna tartare, and a dose of creme fraiche and chives. We are serving it at the bar, but you can order it in the main dining room if you are "in the know."