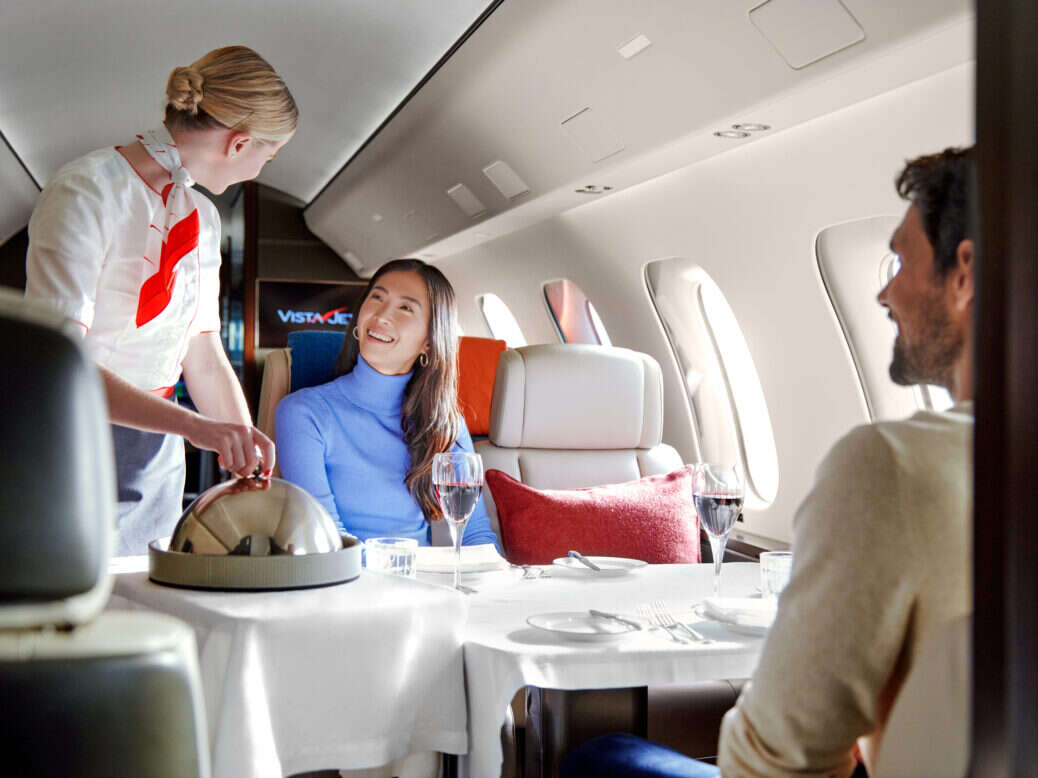 VistaJet will be extending its partnership with Nobu through the launch of a new creation by the world-renowned Chef Nobu Matsuhisa, the Nobu steamed salmon dry miso.
The dish, which will be totally exclusive to VistaJet customers when onboard, is, passengers will know, reflective of the uber-luxurious selection of partners the global business aviation company champions throughout the VistaJet experience, whether in the air or firmly on the ground.
"I'm delighted to continue our partnership with VistaJet and to introduce Nobu Steamed Salmon Dry Miso — a new and exciting dish created exclusively for their clients," said Chef Nobu Matsuhisa.
[See also: VistaJet Pioneers Greener Future for Aviation]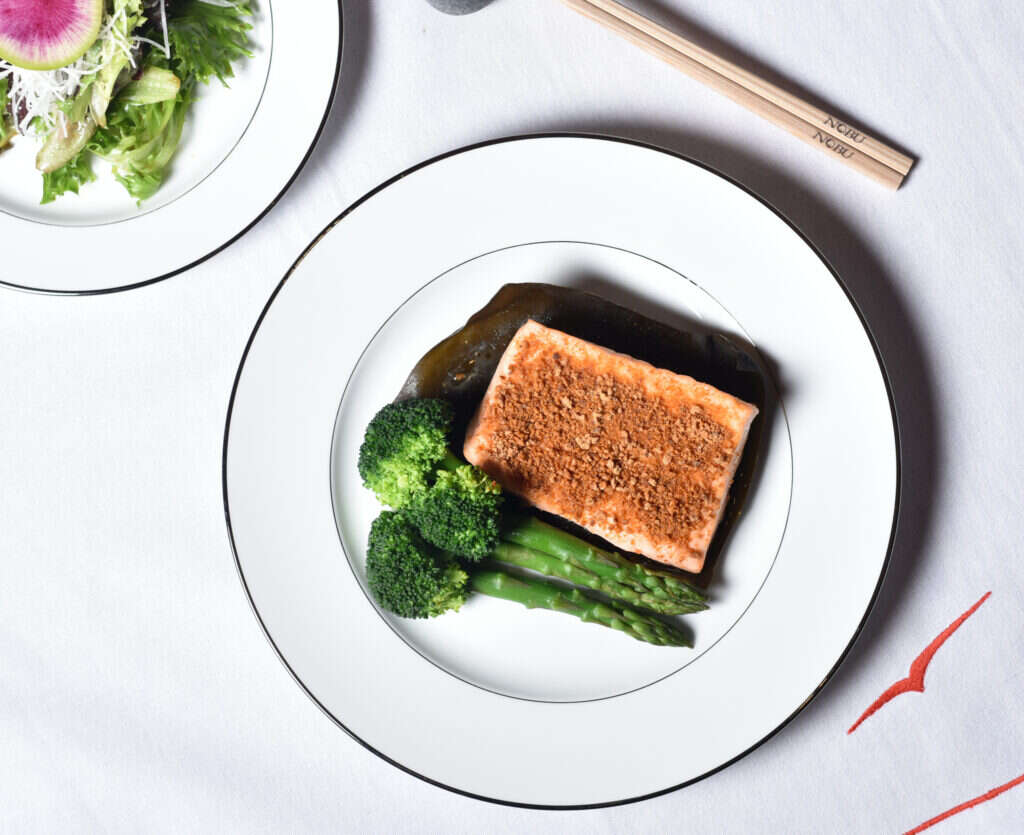 "Like Nobu, VistaJet is a global brand dedicated to offering their guests an unparalleled experience in world-class service and I look forward to our continued partnership for many miles to come."  
The news is also a notable reflection of VistaJet's commitment to pioneering private dining. The delicately curated menu is meticulously prepared for high-altitude dining, in which every aspect is taken into account, from the impact of lower humidity upon taste buds to the effect of cabin air upon gastronomic aromas.
"At VistaJet, we work to ensure our members have the same level of quality and service in the sky as they would expect on the ground," commented Leona Qi, President of VistaJet.
"We value our partnership with Nobu, a demonstration of our commitment to creating simple, perfectly executed and seamless experiences to be enjoyed anytime and anywhere."
[See also: How Much Does VistaJet Cost?]
VistaJet's Private World portfolio, the company's network of partners, provide VistaJet customers with benefits offered in every continent. Other partners include luxury lifestyle brands such as Guerlain, and vacation experiences that have previously included the 2022 Formula 1 season through the company's support of Scuderia Ferrari and international Frieze Art fairs in New York, Seoul, London, and Los Angeles. 
Other private chefs of international acclaim that have partnered with VistaJet's Private World include Tosca di Angelo of The Ritz Carlton in Hong Kong and the Michelin-starred Alex Dilling from his eponymous restaurant within the Hotel Café Royal in London. 
"We have been on a journey to transform the private dining experience in the air — to make it something to savor," stated Diego Sabino, vice president of Private Dining at VistaJet. "Simple things, big flavors and the best ingredients prepared and cooked to perfection will always travel well. We have explored the art and science of dining, so our members can cherish time together on board, with the right taste, whatever the occasion."