The Scotch whisky industry has been through numerous peaks and troughs and few distilleries encapsulate the turbulence better than Ardbeg. Three decades ago, the Islay distillery was close to demolition. Today, it counts its disciples in the millions and inspires transcontinental pilgrimages to its holy ground. Some even have Ardbeg tattoos. The Ardbeg Rollercoaster tells a story of ruin to riches.
Released as a two-bottle set, The Rollercoaster says a lot about where Ardbeg is today. There are 143 sets and each one will cost €100,000 ($107,000). That's $15m worth of Scotch, $5m more than LVMH paid for the entire distillery in 1997. The two casks used to create The Rollercoaster came as part of that $10m deal, as did another cask that sold for a record $19m in 2022. Ardbeg, like the rest of Scotch whisky, is in boom time.
Standing side by side, in a beautiful box carved from Scottish oak, the two liquids bookend a tumultuous period for the distillery. An economic lynchpin to the local community and now admired throughout the world, it is hard to fathom how close it came to being lost forever.
[See also: House of Hazelwood: Ultra-rare Whiskies You Can Afford to Open]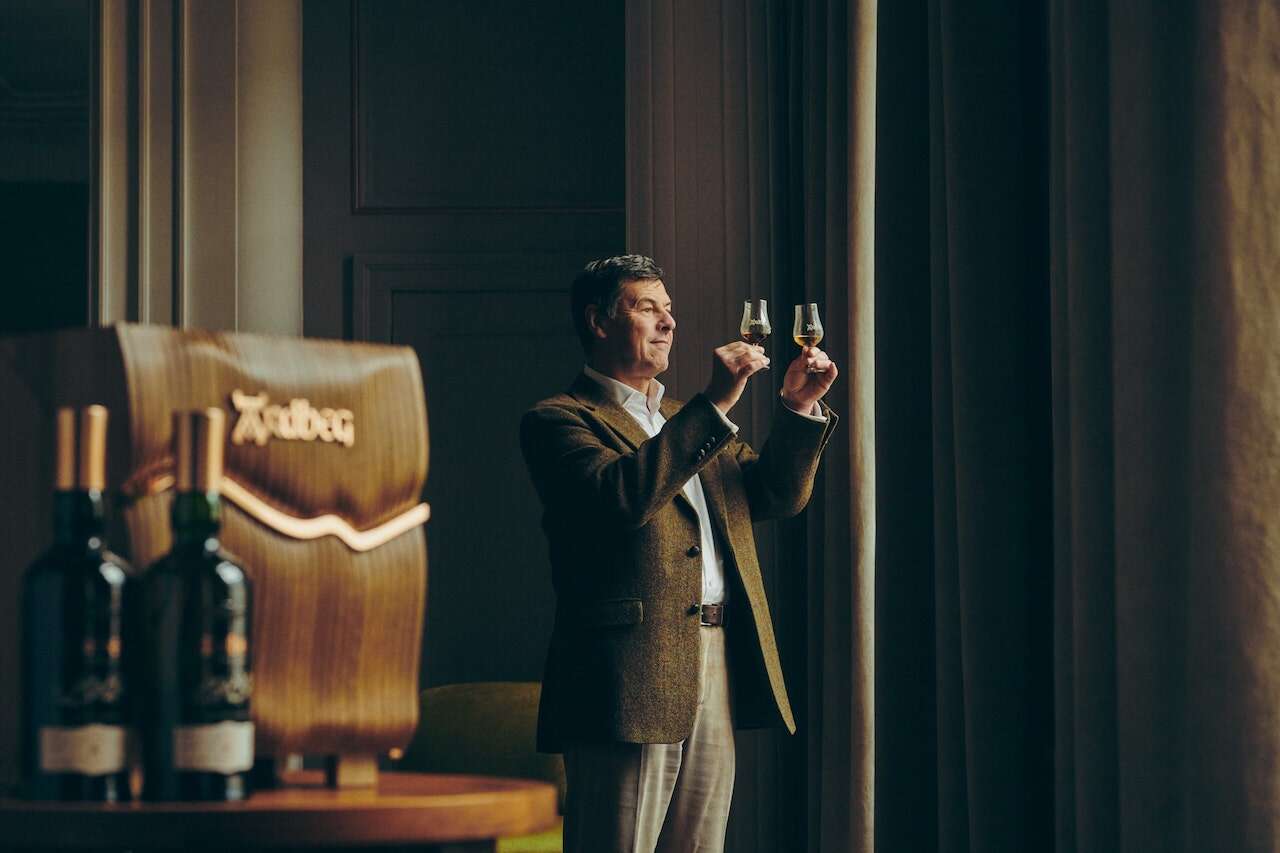 Ardbeg Cask No 1 1981
If the price tells us where Ardbeg is today, then the whisky you're buying tells us where it came from. The older of the two – a 42 Year Old – comes from the last remaining cask of 1982. Back then, the distillery put very little whisky aside for single malt, with most heading into the blended market.
The distillery shut down days after the cask was laid down, perhaps sparing it from a similar fate. Its closure brought an end to the "Kildalton-style" Ardbeg, which mixed heavily and lightly peated malt. So, again, the 1981 is one of the last remaining pieces of whisky history.
[See also: The Best Scotch Whisky Collections to Invest in (and Drink)]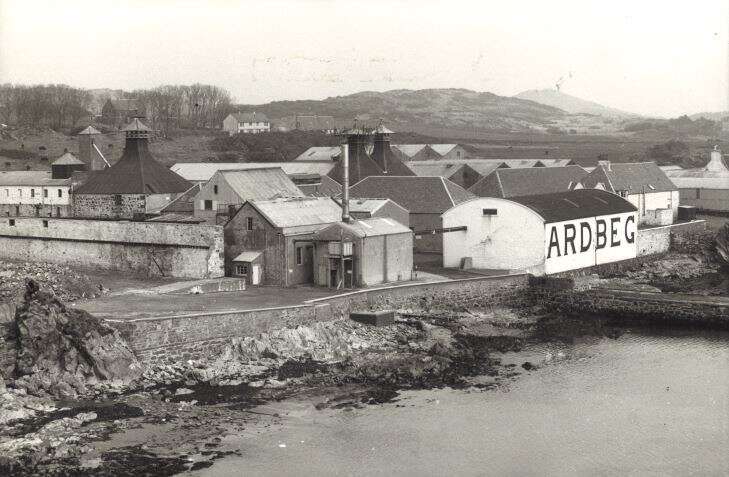 Perhaps more intriguingly, the cask survived Ardbeg's short era under Allied Distillers, which from 1989 to 1996 saw the distillery slowly stripped for parts and prepped for demolition. When The Glenmorangie Company arrived in 1997, Dr Bill Lumsden, then distillery manager at Glenmorangie, earmarked the cask and set it aside. In 2006, he transferred it into a single oloroso sherry cask.
Known primarily for its ex-bourbon style, such a long maturation in a sherry cask further sets this whisky apart from Ardbeg's usual offering. While the malt had a similar level of peat than used today, these levels drop over time. So far from the intense smoke of a young Ardbeg, this 42 Year Old has matured into a pleasant ashiness, which sits harmoniously alongside brazil nuts, toffee and orange peel – all notes associated with sherry influence.
Ardbeg Cask No 17 1989
In stark contrast to Cask No 1, which was one of the last before its 1981 closure, Cask No 17 was one of the first filled after it reopened in 1989. The new owners, Allied Distillers, saw Ardbeg as primarily a blending malt and dropped the phenol levels to 30-35 ppm for that purpose. The whisky produced in this period is lighter in style and less smoky.
Operations during this period (1989-1996) was intermittent. The distillery only produced whisky for two months of the year and a vanishingly small number of casks have survived.
While operations under Allied Distillers are nothing like today in terms of intention, this whisky is nonetheless far more similar to what Ardbeg drinkers expect. It is light in color and waxy in texture.
There are savory notes of fennel, mustard seeds and sea spray. Also, with its lighter peat levels and age, the smokiness has taken on a delightful farmyard finish, similar to what you find in the best peated Highland malts, namely from Brora, albeit with a briny funk that only Islay can deliver. This whisky leaves a big impression on the palate with a collection of flavors very rarely seen together.
[See also: This May Be the Most Exclusive Whisky Tour in the World]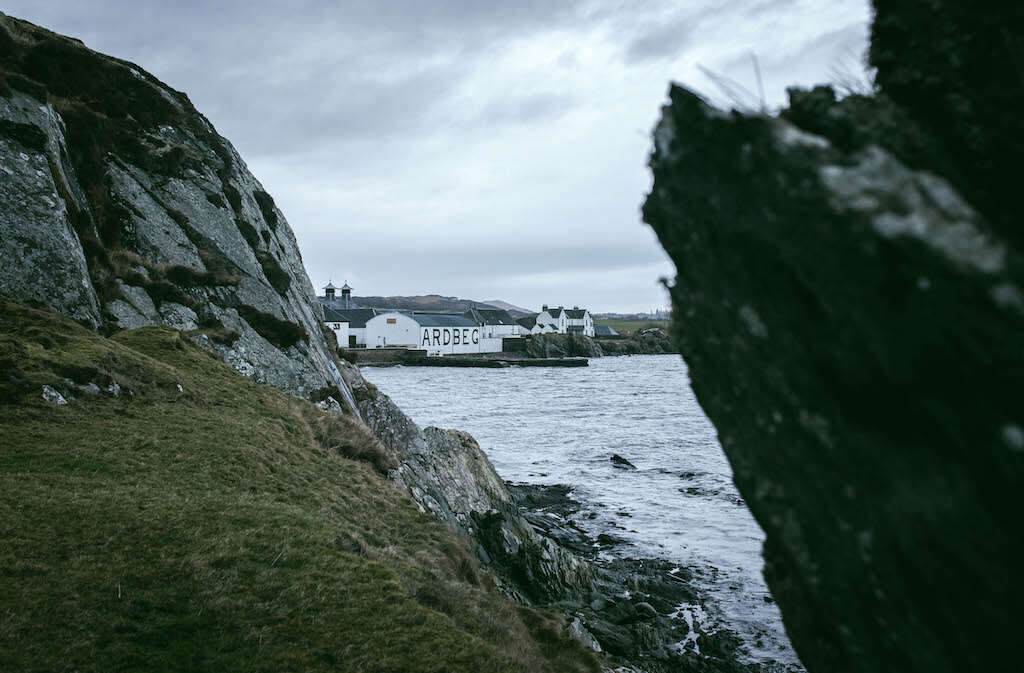 Ardbeg The Rollercoaster Tasting Notes
Cask No 1 1981
ABV: 47.3%
Color: Burnt orange
Nose: A gentle puff of smoke laces in with sweet and nutty aromas. Toasted almonds and freshly baked bread. The sherry influence comes through with whisps of sweetness such as toffee and a hint of orange peel.
Taste: A light ashiness similar to that morning-after bonfire smell. It seems to coat the palate, even though the liquid is light in texture. Sweeter flavors emerge like brown sugar, cranberries and cinnamon.
Finish: A long finish with the whisky evolving to worn leather, aniseed and dates, left with a gentle taste of smokiness.
Cask No 17 1989
ABV: 45.3%
Color: Yellow gold
Nose: A classic Ardbeg style with mustard seeds and briny sea spray mixed in with hints of stone fruit. The smoke is there, but it sits in the background.
Taste: A delicate balance of smoke, brine and farmyard. There is some sweetness in there, mainly vanilla and pears, but the overriding flavor comes from that rare mixture of light peat, high age and its Hebridian location.
Finish: Smoke takes hold and combines delicately with vanilla. Like a crème brûlée with an extra crispy top.
Ardbeg The Rollercoaster will be offered to collectors and connoisseurs exclusively through the Moët Hennessy Private Client channel. Register your interest here.
[See also: The Most Expensive Whisky Ever Sold at Auction]