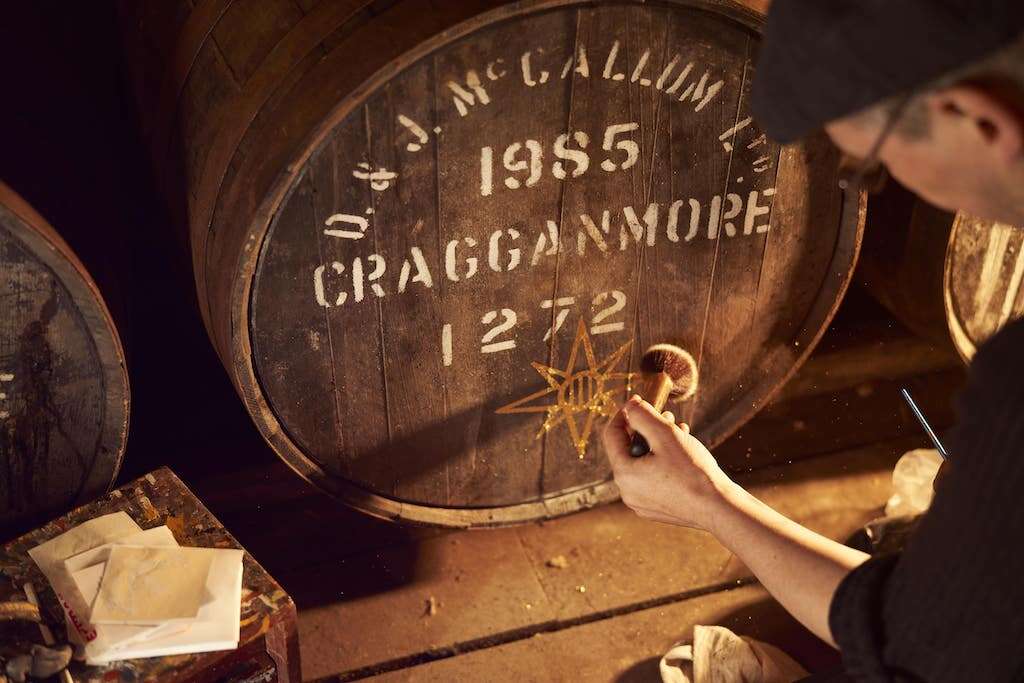 Not long ago, affluent whisky enthusiasts who aspired to buy rare and exceptionally mature Scotch whisky were relegated to the high-end auction market.
Those experiences may have led to the procurement of a sought-after bottle, but they didn't enhance a collector's appreciation for the brand or the distillery that produced it, nor did they welcome consumers into exclusive spaces or offer them tastes of celebrated whiskies prior to their purchase.
Diageo is changing that through its private client program, an invitation-only service that allows vetted clients to buy not only rare bottles, but in some cases the entire contents of a very old (and very valuable) cask.
Although not a private travel operator, the spirits company can leverage its partnerships with luxury hospitality providers across the country to help clients secure lodging and dining in five-star properties, as well as book immersive experiences.
As for the access to world-class whisky, well… Diageo assuredly has that covered. The company recently hosted a select few members of the media on a three-day journey to get a taste of the private client experience.
Day 1
Johnnie Walker Princes Street, Edinburgh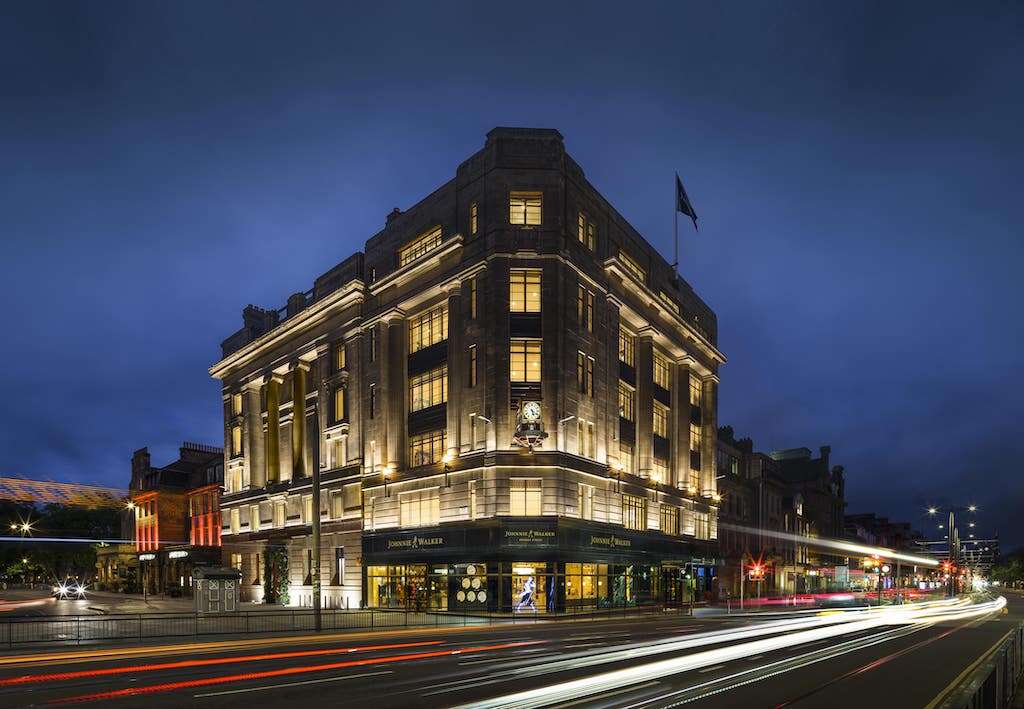 Whisked through a discreet back door on the corner of Hope Street Lane, private clients are escorted through Johnnie Walker Princes Street, a vibrant and technologically advanced visitor center for the whisky brand that fills the space of a former branch of the Royal Bank of Scotland.
Eventually, Diageo's guests arrive below ground in a treasure chamber of sorts — a railway car-like room lined with shelves that hold about 500 samples of unique whiskies from all of Diageo's 37 distilleries.
Appropriately, this space once served as the aforementioned bank's vault during the Victorian era, and the assemblage of whiskies now on display here includes rare single-malt and single-grain expressions, as well as some that have never been bottled or sold commercially.
"What amazes me about this space is that there's no other company in the Scotch whisky industry that can do this," says Ewan Gunn, Diageo's senior global brand ambassador, referencing the company's broad network of distilleries across the nation.
[See also: How is Johnnie Walker Black Label Made?]
"That means that our private clients, when they come here, have access to a representative sampling of those incredible whiskies — something that I think spans almost every flavor and texture that Scotland can produce. When we bring a private client into this space, it's either to introduce them to something new or to share something really special with them."
It's the latter option on this particular visit, and Gunn offers "wee drams" of Johnnie Walker Masters of Flavour 48-Year-Old, a resplendent whisky born from an assemblage of rare liquids crafted at four now-extinct distilleries and one that was recently reborn (more on this later).
On the nose, the spirit marries aromas of rich molasses, dried fruits and a touch of coastal sea air. On the palate, vibrant winter spices, such as star anise and clove, mingle with lighter, more nuanced flavors (think honeysuckle and peaches).
"When you taste this whisky," Gunn observes, "remember that it can never be repeated. This is a slice of history from 48 years ago."
Day 2
Royal Lochnagar, Aberdeenshire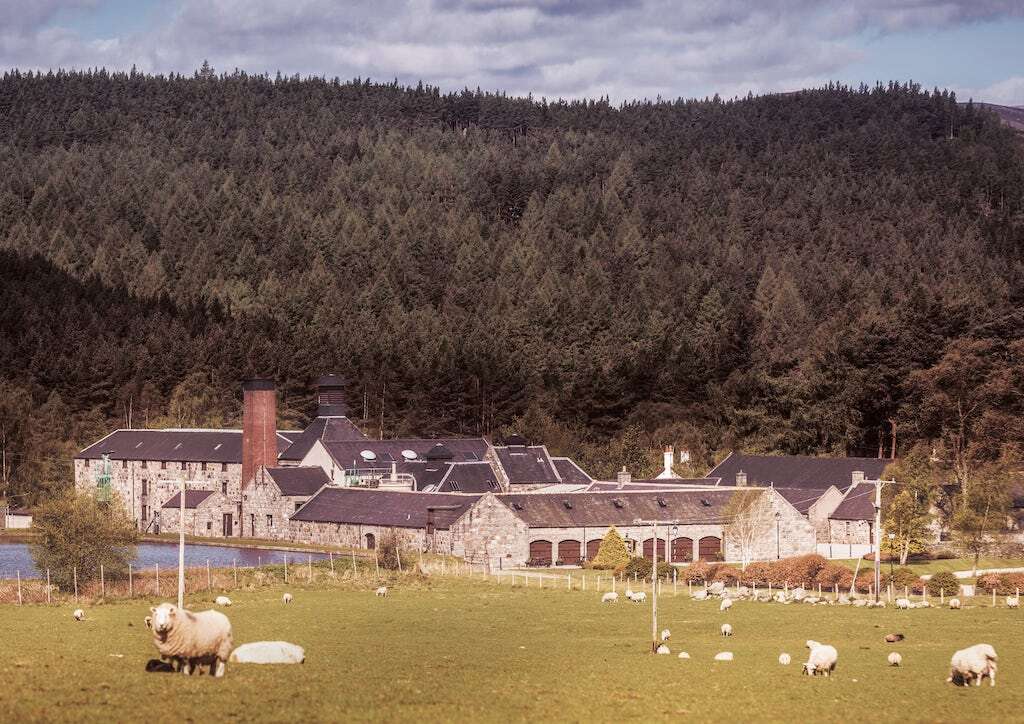 Seventy-five miles due north of Edinburgh, the Royal Lochnagar Distillery sits almost in the shadow of Balmoral Castle, the baronial summer home for the British royal family. As far as Scottish distilleries go, Royal Lochnagar is unassuming, but inside the distillery's warehouse, some of the most extraordinary casks across the entire Scotch whisky industry are quietly at rest. These 100 or so barrels make up Diageo's Casks of Distinction, a collection of hogsheads, ex-bourbon casks and sherry butts that hold whiskies deemed truly exceptional by those who made them.
"This is the 1% of the 1%," says Tod Bradbury, a private client advisor who also serves as the head of rare and collectible whiskies at Justerini & Brooks (a wine and spirits merchant that operates as a broker within the Casks of Distinction program). "All of them, if we bottled them tomorrow, would be absolutely incredible liquid — amazing strength, superior quality, really the jewel in the crown of the portfolio."
According to Bradbury, the Casks of Distinction program began about eight years ago, and it provides Diageo's most valued clients with a unique opportunity to acquire the entire contents of a cask.
Inclusive of bottling and packaging — not to mention storage and insurance at Royal Lochnagar for up to five additional years — these rare casks carry price tags that start at hundreds of thousands of pounds and peak between £2m and £3m, depending on the type of cask, its age and the distillery from which it was sourced. (Most of the barrels within the program are at least 25 years of age, with the oldest — a cask from the Brora Distillery — surpassing the half-century mark.)
Not surprisingly, Diageo only sells a few of these casks per year, and many owners choose to divvy up the resulting bottles that each one produces, — keeping some, gifting others and trading bottles with other Casks of Distinction clients. Ultimately, the liquid that's pulled from these truly rare barrels is one of a kind, which is exactly what attracts the affluent clients who purchase them.
"Behind every one of these casks," says Bradbury, "is a story of a passionate individual who's come on a journey to Scotland to see the place and experience the whiskies."
Day 3
Brora Distillery, Northern Highlands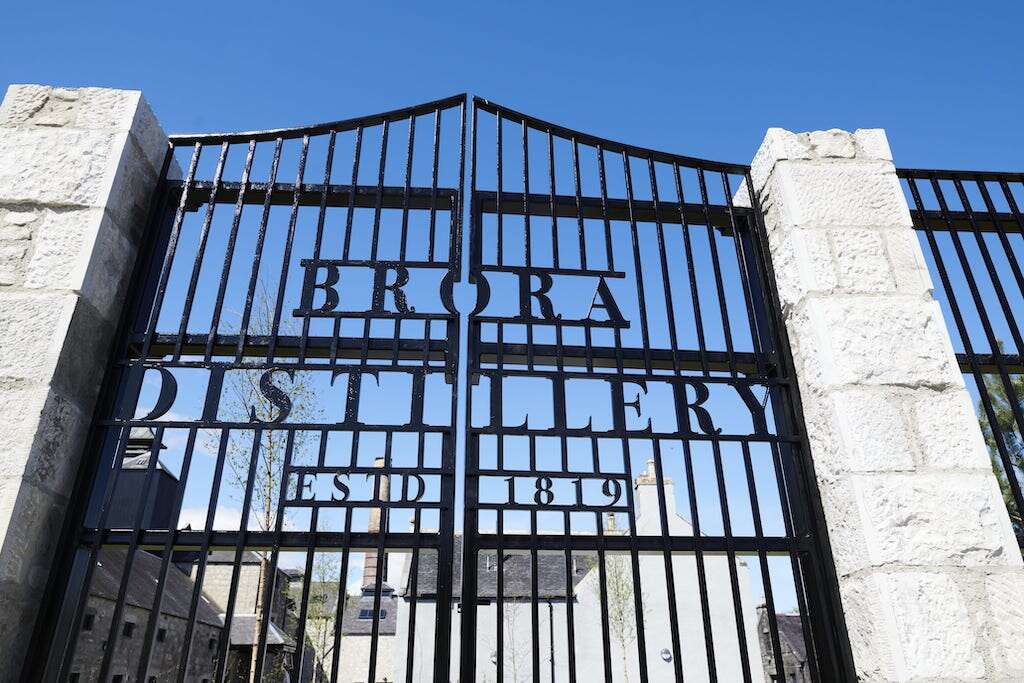 Only a mile from the shores of the North Sea, the Brora Distillery is back humming along after almost 40 years of silence, its two original copper pot stills creating new-make spirit while the whisky-making team is busy laying down freshly filled ex-bourbon casks for what will ultimately be decades of patient maturation.
The distillery had shut its doors in 1983 so abruptly that many logbooks and other documentation of daily work and production methods were easily found once Diageo committed to reopening the facility — a three-year, $43m project that was realized in the spring of 2021.
While appointments are necessary to gain access through the revitalized Highlands distillery's gates, such access is not limited solely to Diageo's private clients. That said, being a private client has its perks — most notably a chance to take an in-depth tour with Andrew Flatt, Brora's brand home host, and an opportunity to taste (and potentially purchase) some highly collectible Brora whiskies that predate the distillery's closing.
Those offerings include the limited-edition Brora Triptych — a three-bottle collection of whiskies made in 1972, 1977 and 1982, each one showcasing a distinctive flavor profile from different eras of the distillery's production. Of the three, Flatt is effusive in his reverence of the 1977 expression, one that marks that high point of Brora's age of peat and one that was bottled at 43 years of age.
"When we talk about levels of complexity and the balance between all of those different levels, the depth and the interplay between the nose and the palate, it's just perfect," he says.
After a single sip, it's hard to argue with him.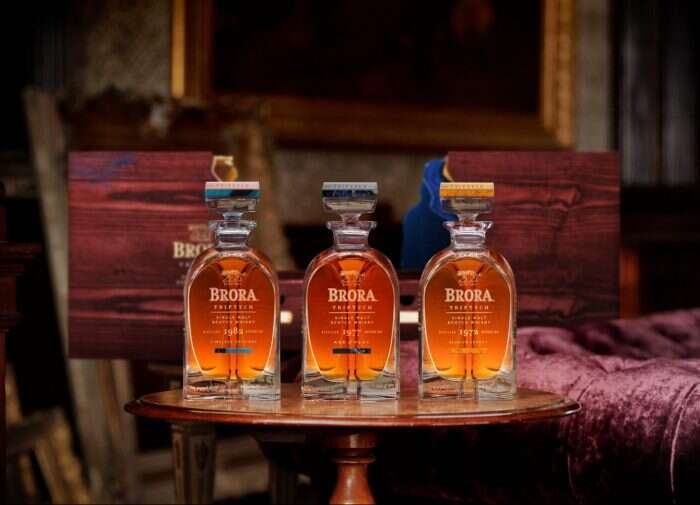 Contact dre.scotland@diageo.com, diageorareandexceptional.com