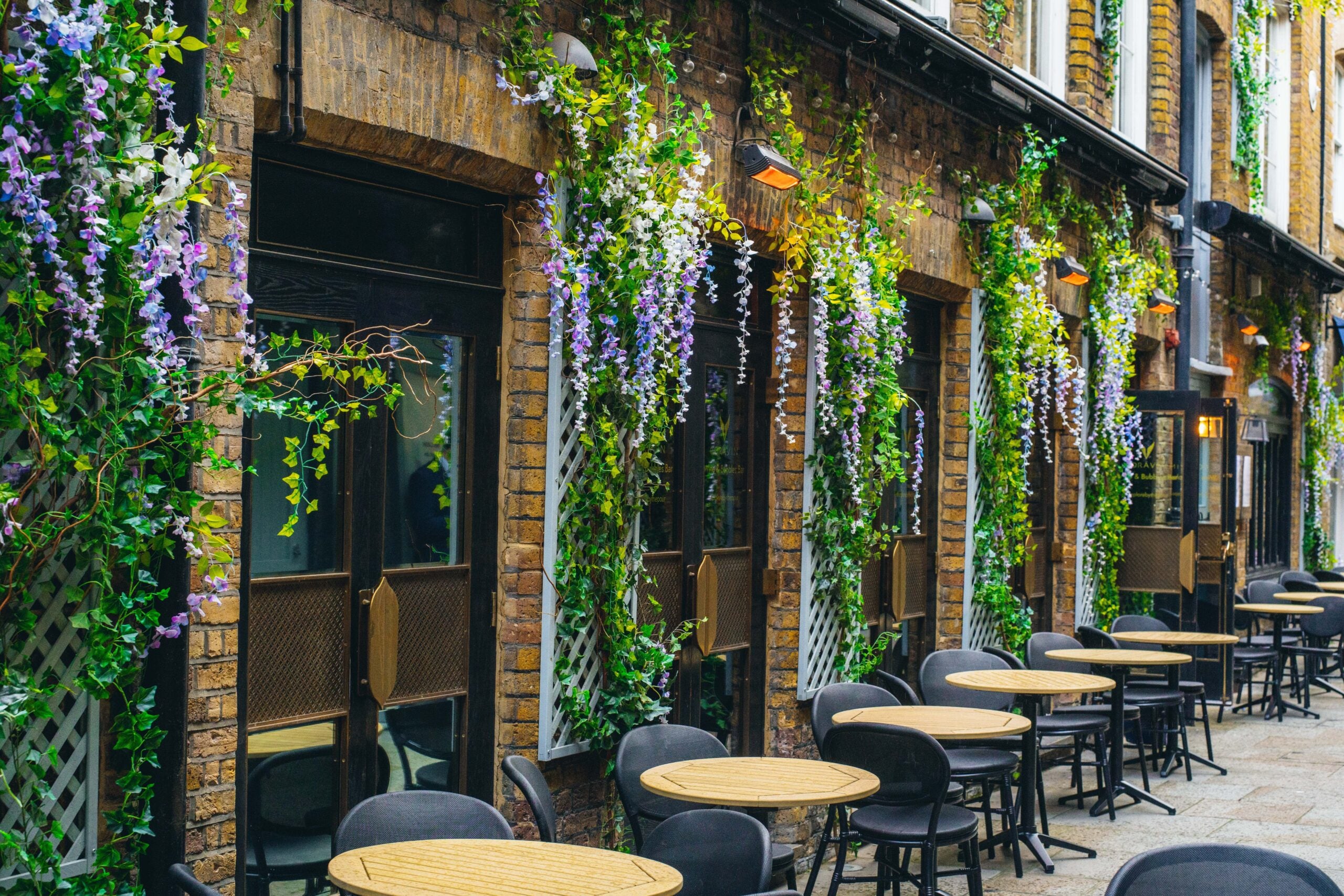 With its revolutionary wine-preserving technology, Coravin can proudly claim to have changed the wine game forever. Now, the brand is putting down more solid roots with the launch of its all-new Coravin Wine & Bubbles Bar pop-up, which opened last week in London's prestigious Mayfair area.
Tucked behind some of the city's most stylish designer boutiques in Lancashire Court, Coravin's first-ever wine bar gives guests the chance to sample some of the world's finest wines, with every label available by the glass. The extensive wine cellar has been carefully curated by sommelier Xavier Rousset – who has experience at several Michelin-starred restaurants under his belt – with the aim of creating a list that caters to everyone, with glasses spanning up into the hundreds of pounds.
And, thanks to Coravin's new sparkling wine preservation system (as featured in our Holiday Gift Guide), the by-the-glass menu also features an impressive list of champagnes, as well as a selection of locally produced English sparkling wines from the likes of Nyetimber, Exton Park and Chapel Down.
[See also: The Best Champagnes to Try in 2021]
For guests that want to discover a particular variety, the Coravin wine bar offers both red, white and sweet wine flights, including Albariño, Pinot Noir and Château d'Yquem. Or, if you're still not sure what wine journey you want your evening to take you on, just ask the super knowledgeable and super friendly staff – they'll be more than happy to recommend a glass (or three).
Naturally, a wine list as extensive as Coravin's needs something to accompany it. The Wine and Bubbles Bar offers a selection of complimentary nibbles and small plates, including an octopus salad, Oscietra caviar, beef carpaccio and indulgent toasties that make a perfect warming treat in the winter months. Rounding off the food menu is a variety of cheeses and charcuterie from the UK and beyond, including a Colston Bassett stilton and a delicious wild mushroom and truffle salami.
The intimate wine bar also doubles up as an event space, with the brand hosting private tastings and explorations into individual grape variations. Adjoining the bar is the Wine & Bubbles Shop, where guests can purchase their favorite bottles to take home, as well as glassware and, of course, Coravin innovations.
[See also: Greg Lambrecht, Founder of Coravin, on Fixing Wine's Biggest Problem]
"We are thrilled to be opening our first ever bricks and mortar Coravin Wine & Bubbles Bar in the exciting city of London. Coravin is all about wine exploration, allowing people to sample more, savor more, enjoy more," said Coravin CEO Chris Ladd.
"Our mantra is to not be restricted by traditional measurements or inhibited by the price of the full bottle. We've got a superb team on board to bring our wine bar to life and guide them through our extensive wine-by-the-glass list. We already work with some of the best restaurants, bars and sommeliers in London, so it made sense for us to open our first pop-up experience here this season. We'll be here through January, and then…who knows," he continued.
The Coravin Wine and Bubbles Bar is open now through January, Tuesday through Saturday, winebaruk@coravin.com, coravin.co.uk
[See also: World of Fine Wine Reveals World's Best Wine List Winners]