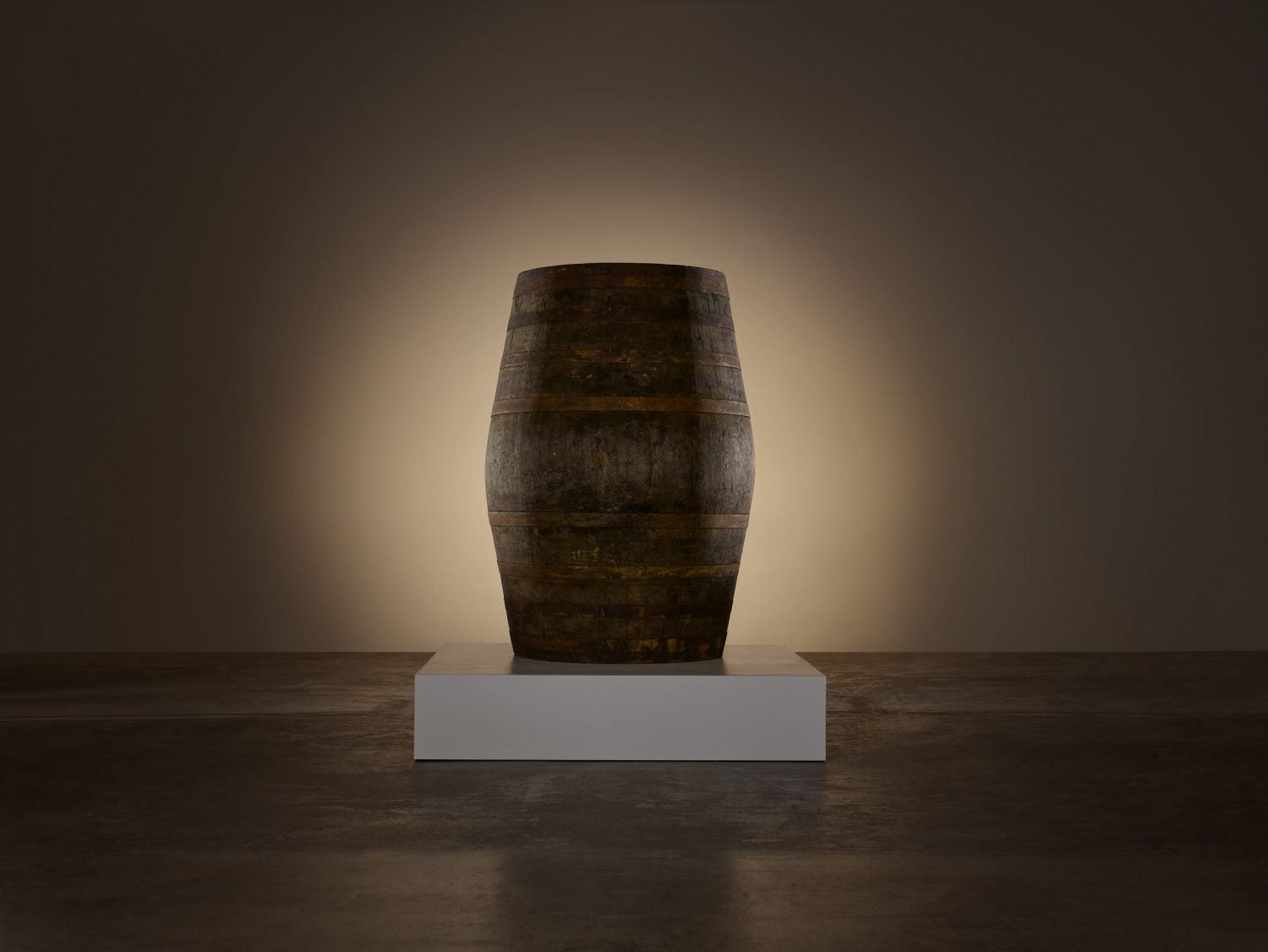 Gordon & MacPhail is ready to set a new benchmark for Scotch whisky with the release of the world's oldest single malt. The independent bottler, renowned for its impressive back catalog of heavily-aged casks, has revealed details of its next ground-breaking liquid, an 80 Year Old from Glenlivet.
Due to be released in September, the Glenlivet 80 Year Old tops The Macallan 78 Year Old (released as part of the Red Collection last year) to become the oldest single malt Scotch ever made commercially available. Demand for exclusive and heavily-aged liquids has been rising rapidly, turning the market into an arms race. And when it comes to whisky, Gordon & MacPhail is something of a superpower.
This 80 Year Old, first distilled at the treasured Speyside distillery Glenlivet, is another example of the foresight of George Urquhart, known as the 'founding father of single malt'. Urquhart was passionate in his belief that whisky should be left to mature for as long as was needed for the cask and spirit to intertwine. That went largely against the grain for much of Urquhart's working life when the majority of whisky was blended into just a few distinct flavor profiles. His vision bears fruit for his successors today, helping to make Gordon & MacPhail the world's leading independent bottler.
"That this whisky – the oldest single malt Scotch ever bottled – remains so full of vibrant flavor with a strength of 44.9% ABV, is testimony to knowledge handed down over successive generations of my family," explains Stephen Rankin, director of prestige at Gordon & MacPhail Whiskies, and member of the fourth generation of the family that owns the company.
[See also: The Most Expensive Whisky Ever Sold at Auction]
The whisky was first laid down on February 3, 1940 by Urquhart and his father, John. Cask 340 then sat in the Gordon & MacPhail stores until February 5, 2020, when the decision was finally taken to bottle the cask's precious outturn. The cask yielded just 250 decanters, which have been designed by the internationally acclaimed architect and designer, Sir David Adjaye. Adjaye was charged with the task of creating a decanter and oak case worthy of the precious whisky it will house.
"When collaborating, I am looking for like-minded partners in terms of their craft, beliefs and traditions. I loved Gordon & MacPhail's rigor and obsession with their products and their craft – a romantic commitment that enables one to do exceptional things. Our partnership felt so organic," said Adjaye.
Adjaye's work will be revealed in September when the whisky is added into the Gordon & MacPhail Generations range. The series includes some of the world's longest-matured single malts including a 75 Year Old Mortlach released in 2015.
Each of the 250 decanters will be individually numbered, with No 1 already committed to a Sotheby's auction in October. All proceeds from the sale, minus costs, will be donated to Scottish charity Trees for Life, which aims to rewild the Caledonian Forest. "It's fitting that this release will provide a relevant, valuable and long-lasting legacy with direct benefits for many," said Gordon & MacPhail managing director, Ewen Mackintosh.
[See also: The Best Scotch Whisky Brands in the World]