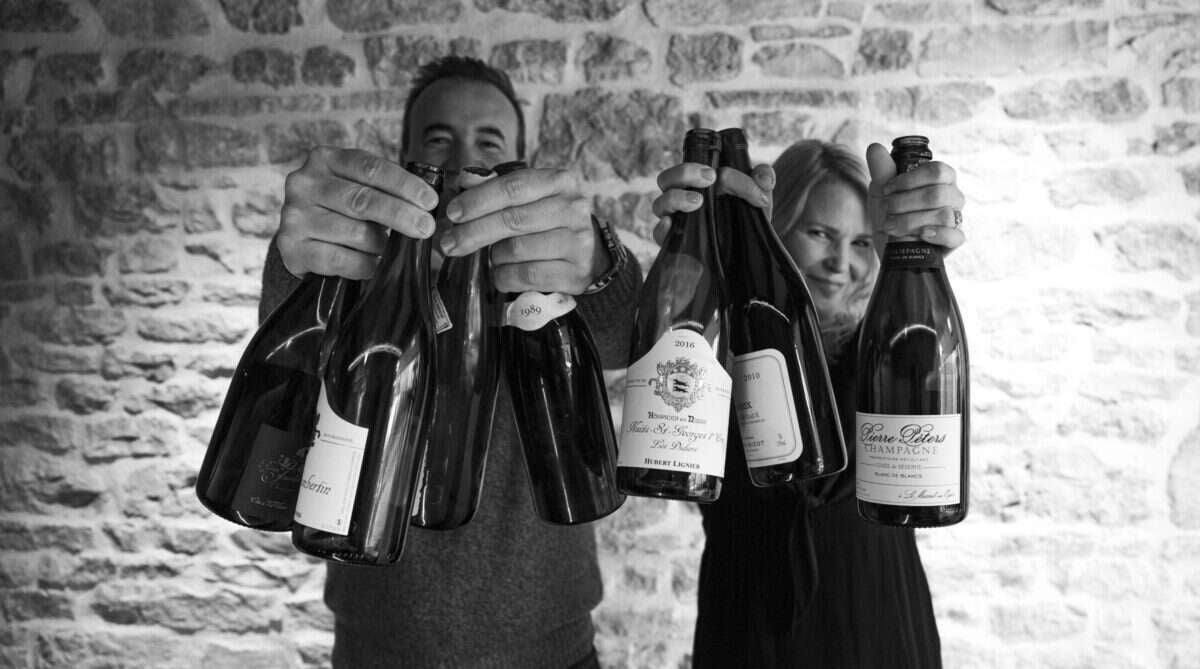 In the world of fine wine, getting your hands on a rare vintage to add to your collection can at times be a challenge. However, a new fine wine club might have the answer. Launched in 2021 and headed up by a team of industry experts based in Burgundy, France, Crurated gives both experienced and novice collectors direct access to highly coveted wines from some of the world's best domaines.
In charge of Crurated's strategy is Christy Erickson, who speaks to Elite Traveler on a socially distanced Zoom call. Christy cut her teeth at Christie's auction house in New York before moving over to Zachys and brings 11 years of experience in the wine industry to Crurated, which was founded by a client of Christy's, Alfonso De Gaetano.
"The concept of Crurated was born because Alfonso was struggling to purchase wines from really top domaines," explains Christy. "They often produce small quantities which are distributed all over the world, so every market is only getting a very small allocation. For example, Dubai, where Alfonso lives, might only have an allocation of one case or two cases. The small quantities make these wines special, but it's also what makes it frustrating for a lot of collectors because they just don't have access to them. Alfonso put that frustration into action and created a wine club that would solve those issues."
Buying wines through Crurated works on the same auction format that collectors are used to, however, you probably won't find older vintages here like you would at a traditional auction house. "At Crurated, we're really seeing the new, young vintages from these producers come through the platform so the focus is very different," Christy says.
"I would say a good percentage of what we're selling, especially if you're buying grand crus and premier crus, are really meant to be held for five, 10, even 20 years. We are trying to mix that up with some entry level wines which are ready for drinking within the first three or four years but a lot of the grand vins are meant to be aged, and so this is an opportunity to collect them at the time of release and directly from the domaines."
Christy already worked with many of the domaines on Crurated's platform in her previous roles and had an idea of who she wanted to approach for the project, namely small artisan producers who respect the environment and terroir and who focus on using organic and biodynamic methods.
[See also: Beth Novak Milliken on Inspiring Change in Napa Valley]
"The producers we work with are all producers that we love. We believe in the philosophies of the domaines, how they're producing the wines, and the stories behind them. The vast majority, if not all of them, are practicing organic or biodynamic methods, whether they have the certification or not," she says. "They really have to, if they want to produce the great wines, as the use of herbicides or pesticides in the vineyards is no longer sustainable for them to practice. The minute you start using herbicides you have to also start using pesticides, then you have to spray more to keep the mold off the vines, and you get into a vicious cycle which has a negative impact on the terroir."
Crurated not only enables collectors to buy from producers who hold these sustainable values, but the platform also decreases the carbon footprint of the wines, another concern for the environmentally conscious consumer. "With the standard distribution channel wine is going through at least three if not four shipments on an airplane or a truck which is polluting. We're closing that gap by at least four-fold, so by purchasing directly from the source you're cutting down the carbon footprint," explains Christy.
Another aspect of the club which Christy believes makes it stand out for collectors is Crurated's use of blockchain technology, which guarantees the optimal conditions for transporting wine. "The issue that we have with wine is shipping it and storing it worldwide," says Christy. "For example, an incredibly important bottle could be shipped five times over the course of 10 years. If in one of those shipments it was exposed to heat, even for just a few hours, the wine could be dead. It's that critical. This technology reassures buyers that there is no prior shipping history because the initial piece of the blockchain key starts at the door of the domaines. The wine is then tracked every step of the way so that you have a full record of its movement and know that it's been properly stored and shipped."
Using blockchain technology also helps reassure collectors about another problem in the wine industry: authenticity. "There's a huge problem with this, especially with this caliber of wines," Christy continues. "Some of these bottles are worth $10,000, $20,000, even $50,000, so certainly you have people out there who are trying to fake them. Domaines and collectors are very worried about it, for good reason, and so blockchain technology is going to become the way of the future for wine, without a doubt for wines of this caliber."
[See also: Responsible Wineries Creating Sustainable Fine Wine]
This form of shipping, as well as free long-term storage in Crurated's own facility, is something that all collectors will have access to, even those who have joined with the complimentary Explorer membership. Signing up to higher membership tiers, however, will give collectors access to more exclusive benefits. For top tier Ambassador members this means the chance to attend once-in-a-lifetime events around the world.
"We're going to have events for all membership levels as we want to engage everyone, but there will be a difference in the caliber of events for Ambassador members. We have relationships with the best winemakers and chefs in the world which enables us to put together these incredible experiences for people who love to travel, who love food, and who love wine," says Christy.
"They will allow Ambassador members to experience something that they otherwise could not, the type of exclusive events where no matter how much money you had, you couldn't recreate it."
The other benefit of being an Ambassador is access to the wine itself. "Every tier opens the door to rarer wines. If there are only 50 bottles of a certain wine in the world and we're offering six of them, then as an Ambassador you would have access to that and other members would not. So it really is more exclusive."
In addition to hosting worldwide events, Christy and the team are also toying with the idea of opening a clubhouse in Burgundy. "One of the ideas behind Crurated was to bring wine lovers together and so we'd love to have a community base where people could come throughout the year to meet each other and the producers," Christy explains. "The more that a collector can connect with a producer, the more they're going to fall in love with the wine and have an experience when they drink it. We also really want clients to build relationships with each other and grow their own network of collectors. It's just an idea at the moment, but at Crurated there's always going to be new and exciting things coming!"
[See also: Justerini & Brooks Looks to a New Generation of US Winemakers]