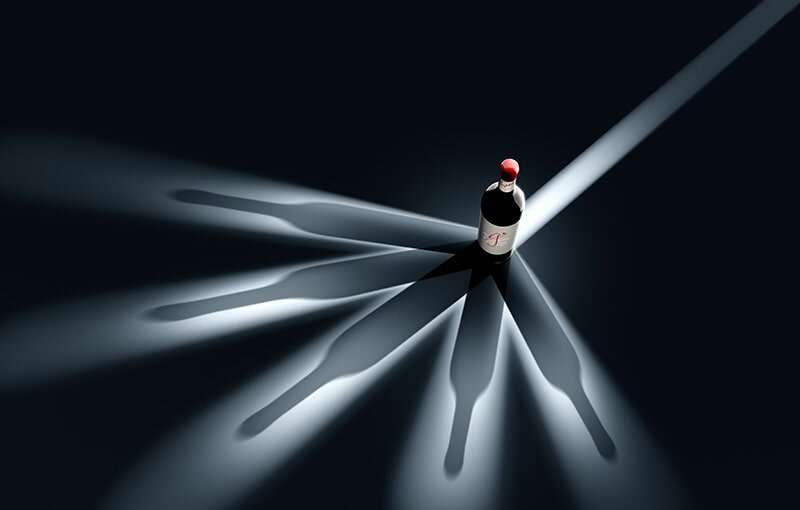 Australian winemaker Penfolds has announced that the final installment in its celebrated 'g' series, Penfolds g5, will finally be available on the US market next week.
Following the release of the highly celebrated g3 and g4 wines, which were launched in 2017 and 2020 respectively, the Penfolds g5 is set to be one of the most sought-after bottles in its range. While the first two iterations only blended three and then four vintages, the g5 ups the ante with a blend of an impressive five examples of Grange wines.
The Penfolds team scoured its vault of legendary Grange vintages (of which there has been one every year since 1951) to select five that would come together to create a wine of exceptional quality, eventually settling on the 2010, 2012, 2014, 2016 and the yet to be released 2018. The result is entirely singular and is described by Penfolds' chief winemaker Peter Gago as having a freshness that defies the age of the vintages it contains.
[See also: The Penfolds Record Player Pairs Music With Fine Wine]
Officially listed as a Heritage Icon of South Australia, the Grange range has cemented itself into all-star status among wine aficionados and is widely heralded as one of the finest examples of Australian reds. And so, with such accolade already ingrained within, it's little surprise that the g5 has built up so much anticipation ahead of its release.
The unique approach to blending vintages seen within the 'g' trio is ingrained into the DNA of Penfolds. The winemaker is able to trace this methodology back to 1844, with the celebrated Tawny styles most famously upholding this long tradition. Applying this time-honored technique to newer Grange vintages was the only natural progression for the winemaker.
Just 2,200 bottles of this ultra-rare red will be available at $2,630 each, with sales in the US market opening up on February 21. Currently, Penfolds is only accepting registrations of interest as it prepares to finally begin sales on what it proudly calls the finest in the 'g' trio.