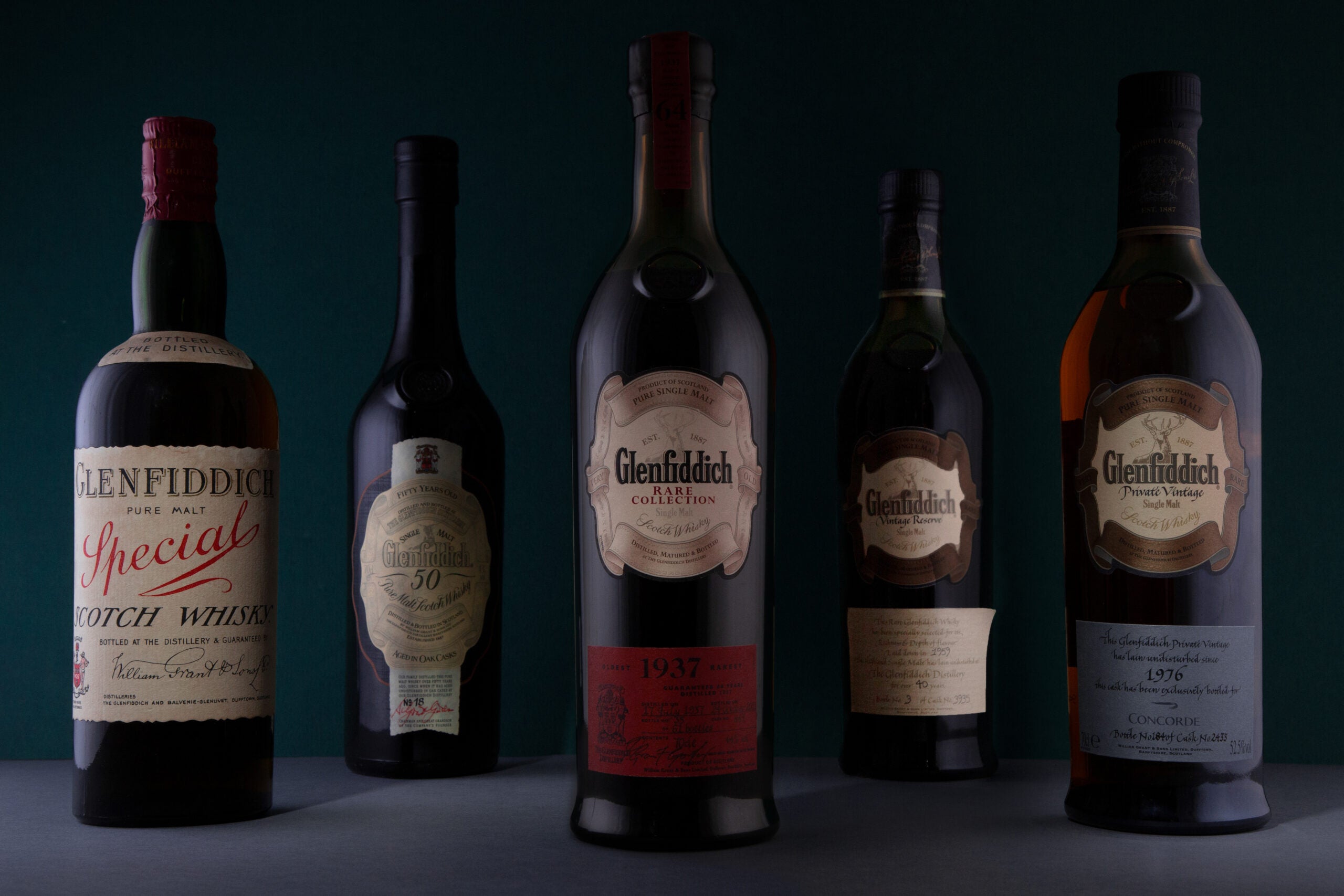 Glenfiddich is one of the largest single malt Scotch whisky producers in the world and proudly boasts that it is the most awarded as well. With a history dating back to 1886, it has a rich history and a stunning archive of aged whiskies that are prized by collectors.
Rather curiously, while it has established itself as arguably the key player in the industry, the collectibility of its finest and rarest malts does not match up to some of its competitors. That appears to be changing, however, after an exclusive Glenfiddich auction inspired over $290,000 in sales and breaking records in the process.
Hosted by Whisky Auctioneer, the auction gave collectors a rare opportunity to purchase some of the rarest Glenfiddich malts in existence. Most notable was the 1937 Rare Collection 64 Year Old, the oldest expression ever to be released by the distillery. Only 61 bottles were ever produced and few remain in collectible condition. Naturally, this bottle topped the auction, selling for $63,000.
[See also: Wines & Spirits Gift Guide 2020]
There was also a Glenfiddich 50 Year Old 1st Edition, which famously became the most expensive bottle of whisky ever sold when it reached 99,999,999 Lira in an Italiain auction in the early 1990s. This week, a bottle sold for just under $28,000, well under today's record of $1.9m, but a new high mark for the expression.
The Speyside distillery is credited with trailblazing the single malt category, particularly in the US market. When most of the industry was blending its whisky and producing consistent flavors year after year, Glenfiddich doggedly pushed single malts into the zeitgeist. Today, single malts dominate the market and the early bottles that helped carve the path are increasingly sought-after due to their historical significance.
Whisky Auctioneer, the global market leader in its sector, has a strong partnership with Glenfiddich following the recent Spirit of Speyside charity auction.  Offering an exclusive one-off expression from the distillery, the auction raised over £240,000 for local Speyside causes affected by the Covid-19 pandemic.
[See also: Behind the Revival of Ghost Distilleries Port Ellen and Brora]