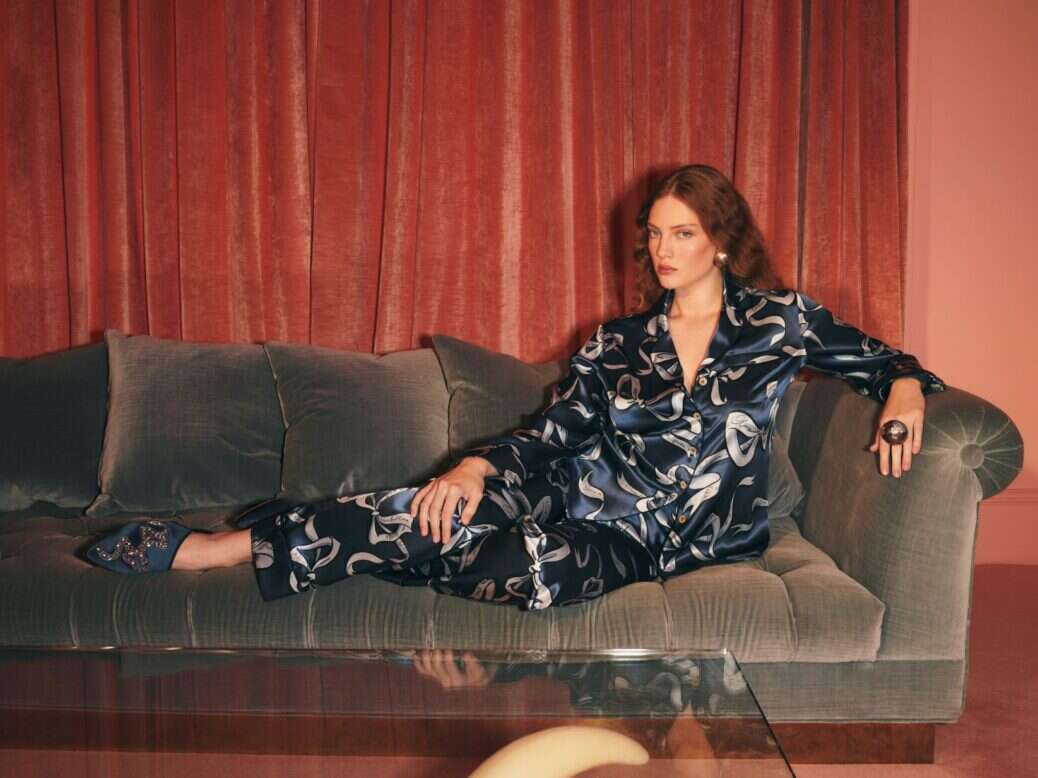 It may seem that the jetsetter in your life just needs the spirit of adventure to get by; quelle surprise, we're here to tell you that's absolutely not the case. Even the most free-spirited of travelers require a whole range of kit to pass through the world, from reliable luggage or skin protection against the sun. Whether they're traveling for business or for pleasure, here are Elite Traveler's best luxury travel gifts.
The very best luxury travel gifts
Olivia von Halle, Lila Arran Blue Bow Silk Satin pyjamas
What's the point of enjoying one of the best sleeping experiences in the world when your attire doesn't quite match the standard set? Hotels today offer some of the finest beds in the most wonderful rooms and suites; it would be a shame not to look – and feel – the part. Olivia von Halle, one of the world's favorite luxury brands when it comes to sleepwear, pays homage to artist Mary Blair in her Lila Arran Blue Bow Silk Satin pyjamas, a set so beautiful (and importantly, comfortable) you'll be the talk of the next day breakfast.
McLaren and Tumi, suitcase
When we heard word that luxury supercar and motorsport team McLaren was teaming up with luxury lifestyle brand Tumi back in 2019, we couldn't wait. And now, just in time for the festive season, the travel collection is finally here. We like one of the suitcases in particular, the Aero Extended Trip Packing Case. Perfect for long trips and group packing, the split case opening includes organizational units, whilst the papaya orange accents upon the black coloring is seriously stylish.
$2,295, tumi.com
[See also: McLaren and Tumi Launch 60th Anniversary Luggage Collection]
Alexandra Llewellyn, Cigar and Backgammon set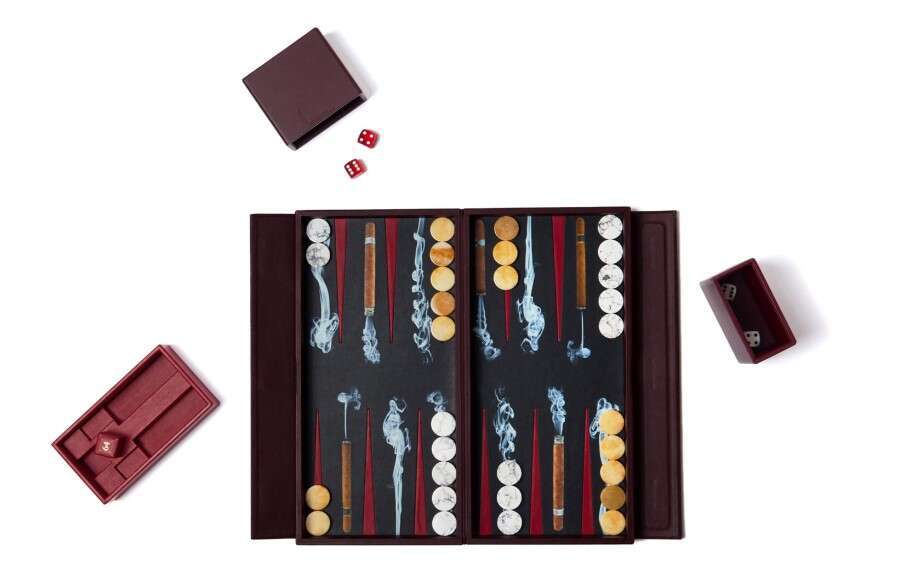 British brand Alexandra Llewelyn is, for those that know it, the industry standard for beautiful games sets crafted to the highest quality. Utterly exquisite in detail and just gorgeous in design, we're particularly enamored with the cigar backgammon set built in a portable travel size – making for a perfect luxury gift. With an original design printed upon calf leather, and coming in a mahogany calf leather box, the set also comes with semi-precious agate and marble playing pieces.
£1,800 [$2,183], alexandrallewelyn.com
Dr Barbara Sturm x Perfect Moment, Ski Cream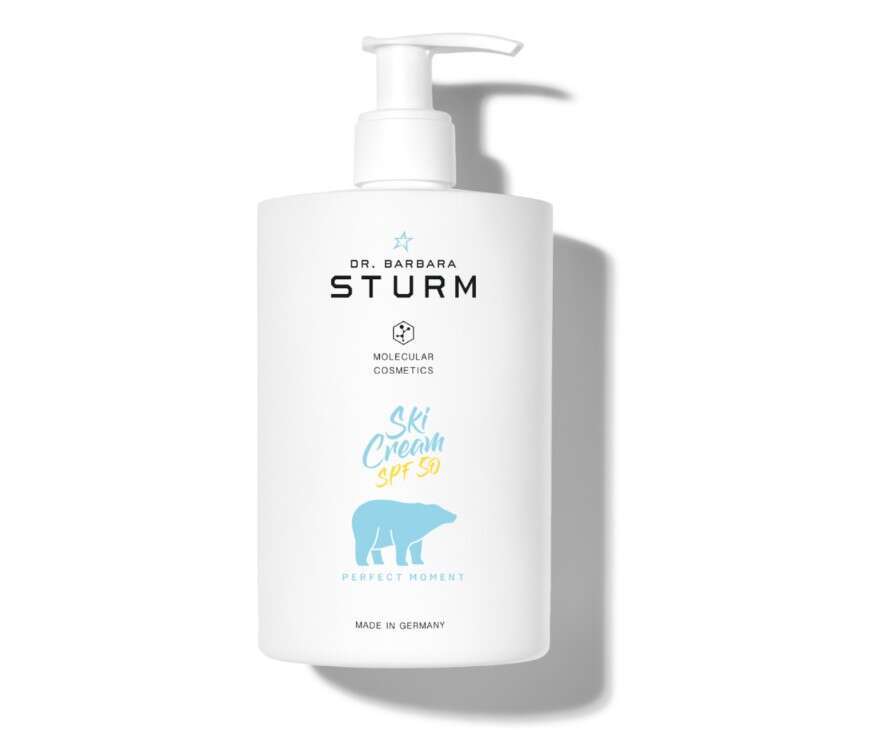 Even the most novice of skiers will know – and dread – the infamous havoc an otherwise gorgeous afternoon spent on the slopes can wreck upon one's face. Whether its burnt skin from the sun or dry cheeks from the wind, taking enhanced care of exposed skin is of vital importance. Enter the Dr Barbara Sturm x Perfect Moment ski cream, an SPF50 offering that protects against both UVA and UVB rays, strengthens the skin barrier and even has an anti-redness effect.
£275 [$334], drsturm.com
[See also: The Best Alpine Ski Resorts to Visit this Winter]
Hermès, Set of 2 Les 5 Mondes bridge playing cards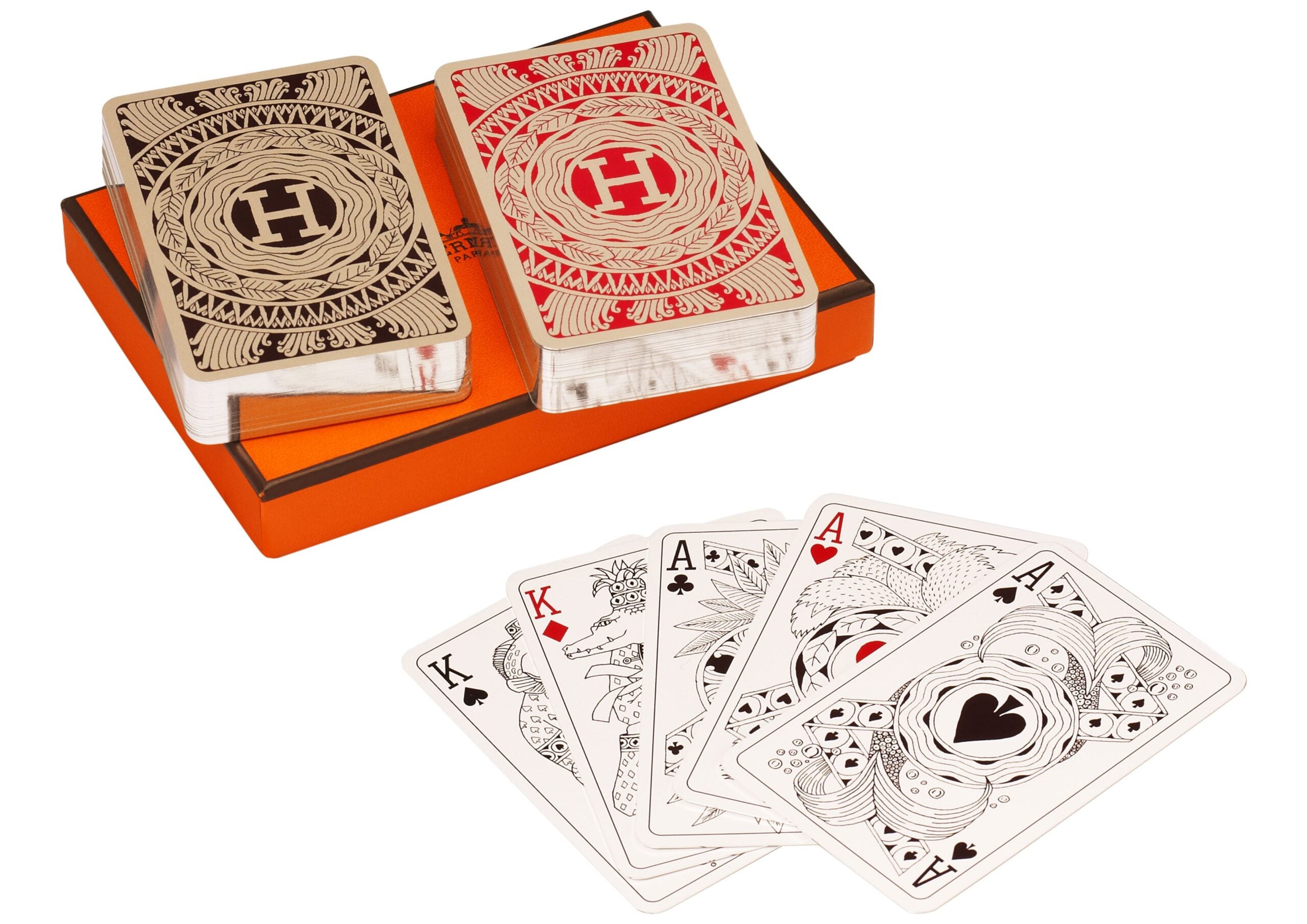 Whether it's a delayed flight or some post-dinner fun, a set of cards has hallmarked endless hours of fun for families and friends vacationing throughout the generations. Can modern technology ever truly trump a game of snap with young kids, or a growingly hysterical match of rummy after a few drinks? This gorgeously chic set of playing cards by Hermès come in the trademark orange box, rendering it the perfect luxury travel gift for anyone of any age.
$170, hermes.com
Alexander McQueen, Sunglasses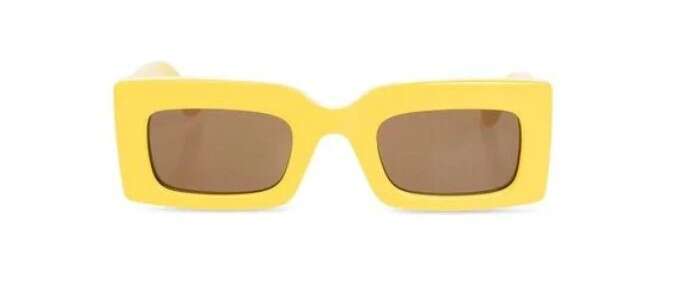 Whether perched on the French Riviera or city strolling on a sunny day, a pair of sunglasses is imperative to any summer outfit; and, of course, the more stylish, the better. This offering from Alexander McQueen is both timeless in its design and totally fashionable in its European meets Malibu yellow coloring. Looking like the fashion set has never been easier; this 1950s inspired style is all the range now.
$340, lyst.com
Ripa Ripa, Swimshorts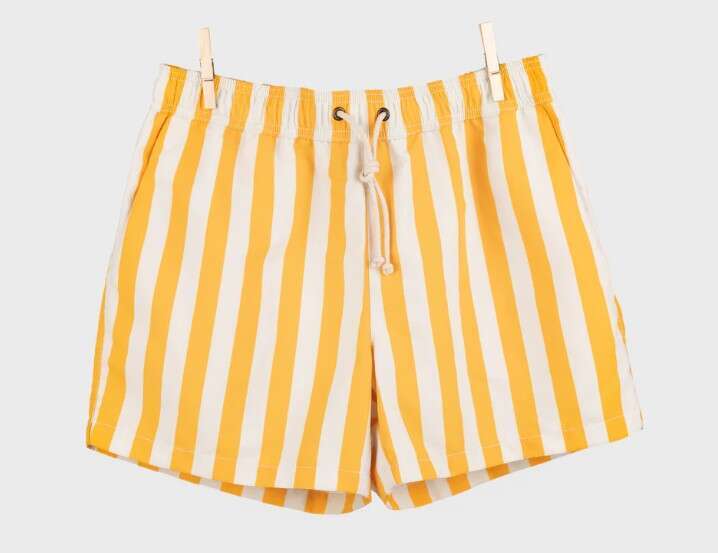 Bikinis have never enjoyed a greater time in the high fashion spotlight; from big luxury brands to new and sustainable ventures, those inclined towards the busts and strings have a wealth of options before them. For men, unfortunately, not so much; but do let us nudge you towards this pair of swimshorts by Ripa Ripa. With a vintage striped look and featuring tying cords made from nautical rope, the old-school Mediterranean aesthetic comes in four fabulous colors.
$135, riparipa.com
Moncler, Ski gloves
Dress to impress takes on an entirely new level of finesse when one must factor in warmth, movement, and – unsurprisingly – luxury fashion house Moncler was always going to be one of the best in the industry for ski dressing. These black nylon ski gloves from Moncler fit – if you'll pardon the pun – just wonderfully, with leather patches on the palm and fingers, and even a zipped pocket for heating pads.
$820, moncler.com
[See also: Moncler and Mercedes-Benz Launch Debut Collaboration]
Louis Vuitton, Ski goggles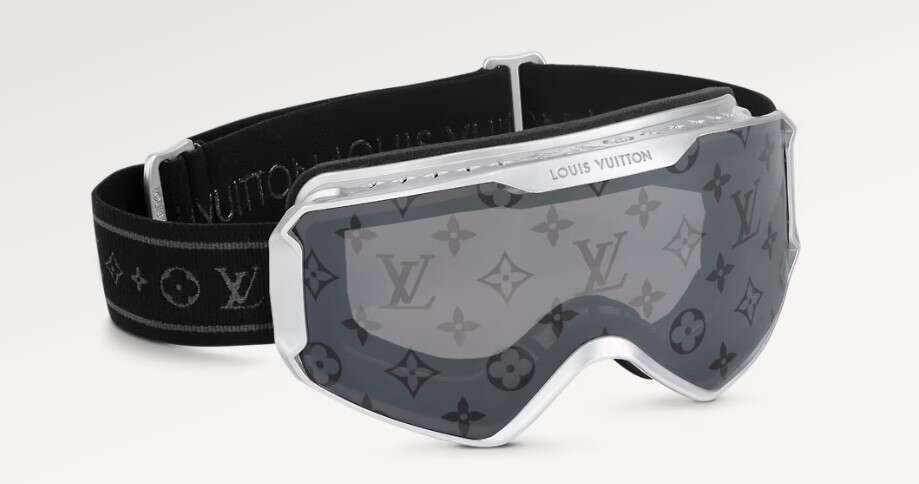 Paris; New York; London; some scenes are undeniable secret catwalks, in which to be seen is only just as important as what you're seen in. We'd argue the slopes, whether in the Alps or Aspen, falls within this category. Don't miss out on these Louis Vuitton snow goggles, which feature all the iconic monogram flowers and signatures one would ever want on a pair of glasses, alongside 100% UV protection, anti-fog, anti-scratch lenses.
$1,290, louisvuitton.com
Leica, Noctivid binoculars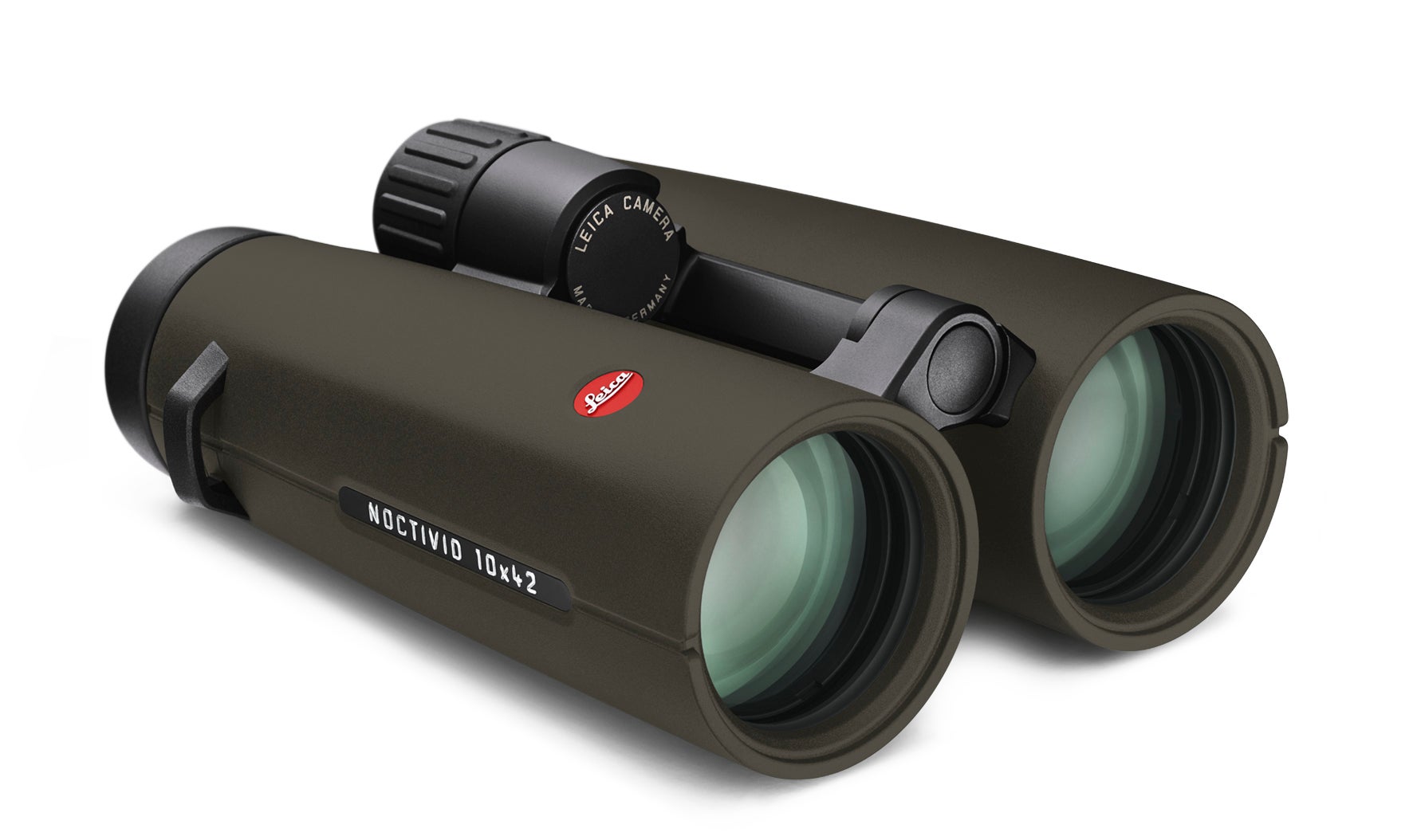 Gone are the days of flimsy binocular types encased in Christmas crackers of festivities gone by; these Noctivid binoculars by giants of the industry Leica are the real deal. Optical vision is utterly enhanced for maximum viewing potential, due to significant technological advancements from the temperature plasma process right down to the spectacular lenses, in which absolute color neutrality is almost perfect. It is also engineered to fit perfectly with just one hand, freeing the other for whatever the adventure demands.
$2,935, leica-camera.com
Lightbox, Lab-grown diamond earrings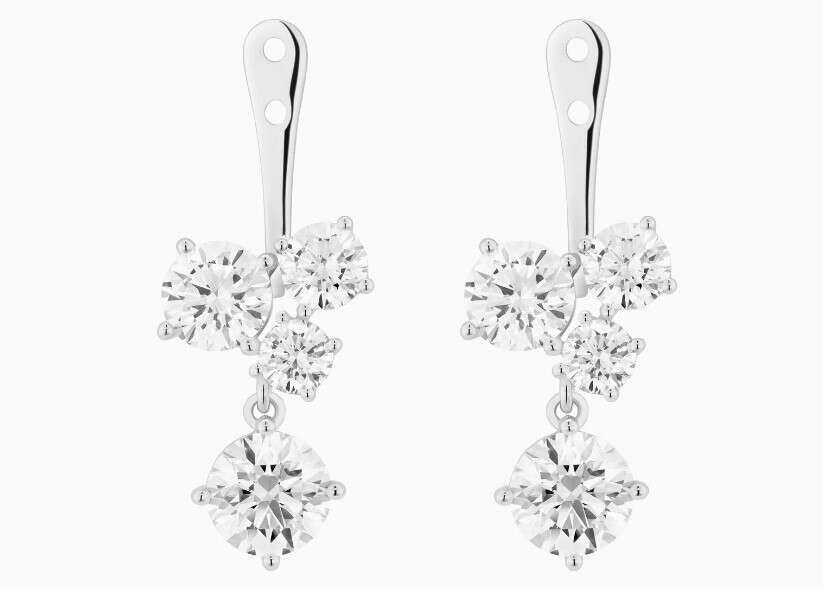 As frequent vacationers will know all too well, sometimes its best to leave the finest, most sentimental gold and jewels at home when vacationing. Newly launched by Lightbox, these lab-grown diamond jacket earrings are the perfect addition to any evening outfit, whether an official do or a glamorous dinner with friends. Grown using 100% renewable wind energy, these 14k white gold earrings mimic our favorite earrings wonderfully; and, naturally, they're great for the environment too.
£3,450 [$4,190], lightbox.com
[See also: How Ethically Sourced Diamonds Are Changing the Industry]
Pineider, Grained Collection doc bag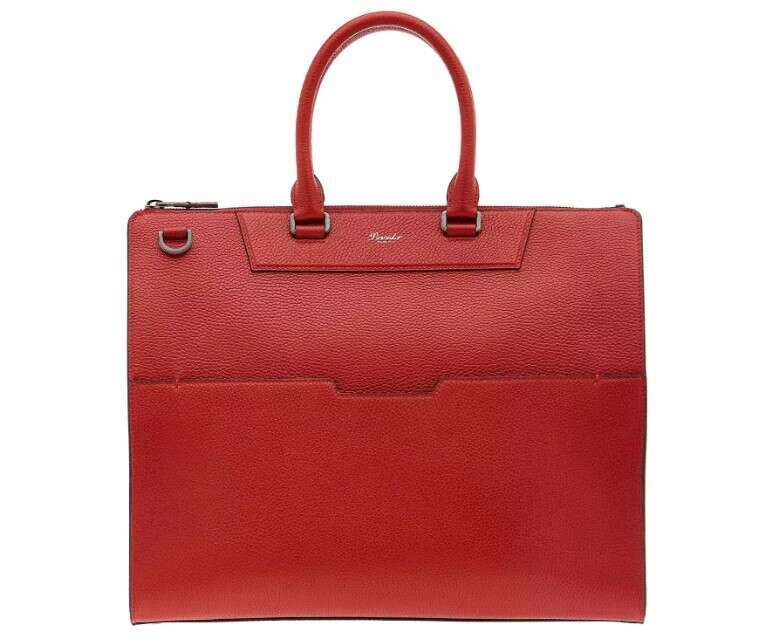 First launched in 1774, Italian luxury brand Pineider still continues to uphold the very best standards in quality and design across the brand's sphere of leather goods and luxury stationery. This Grained Collection duffle doc bag is the perfect piece of travel luggage from on-flight carry-on to city meandering. Composed of fine calfskin, it can be carried in hand, tucked into the elbow, or over the shoulder, and comes in five gorgeous shades of browns, oranges, and cherry red.
$2,700, pineider.com
Shiseido LiftDefine Radiance Mask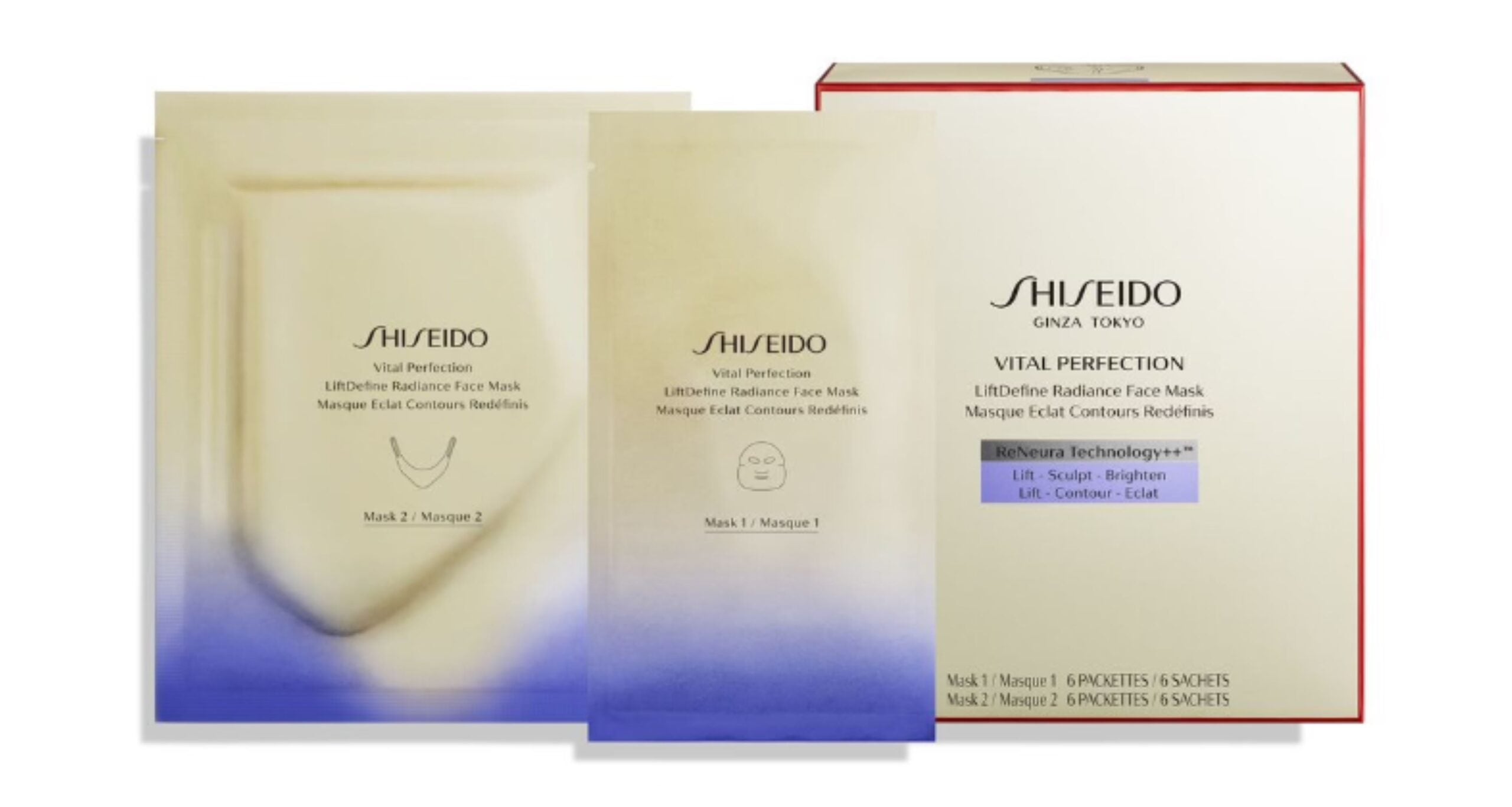 You don't need us to tell you that flying takes a toll upon the body and face. Even the healthiest and most prepared of fliers can't avoid the inevitable, from a bloated face to dry skin. Thank god, therefore, for the Shiseido LiftDefine Radiance Mask, which has become something of a badly kept secret amongst the global elite as they – well – circulate the globe. The two-part mask routine uses technology to physically lift the facial contours, target wrinkles and dark spots, all whilst deeply nourishing the skin.
$124, shiseido.com