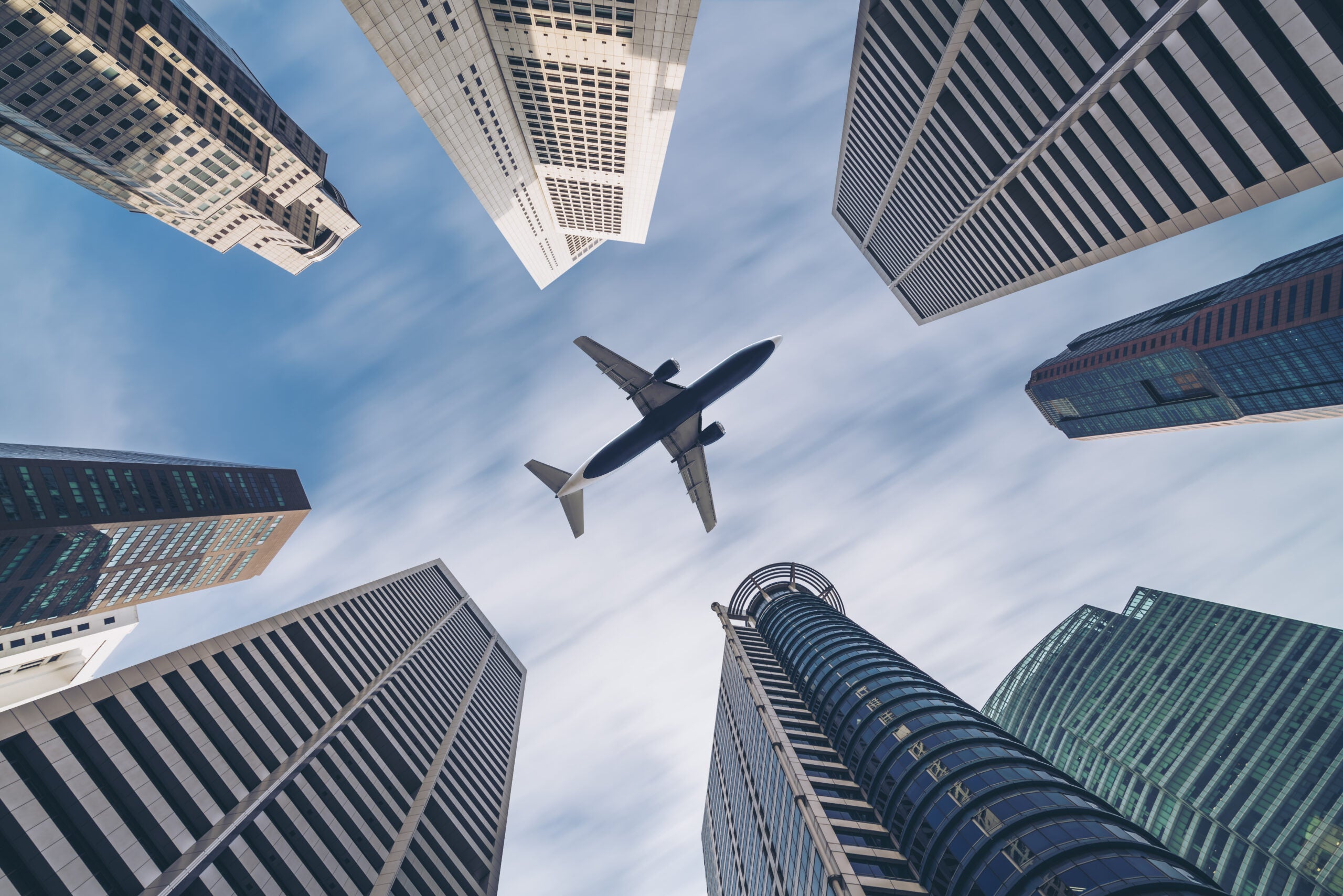 Finding your favorite jet-setter the perfect present can be tricky – especially when they seem to already have everything they need. Here, Elite Traveler has compiled a list of travel gifts that are as practical as they are luxurious, from gold-plated manicure sets and sustainable luggage to silky soft eye masks and hand-painted playing cards. So, whether they're embarking on a last-minute weekend away, or jetting off on yet another business trip these thoughtful gifts are sure to brighten up your loved one's next trip away from home.
Czech & Speake, Manicure Set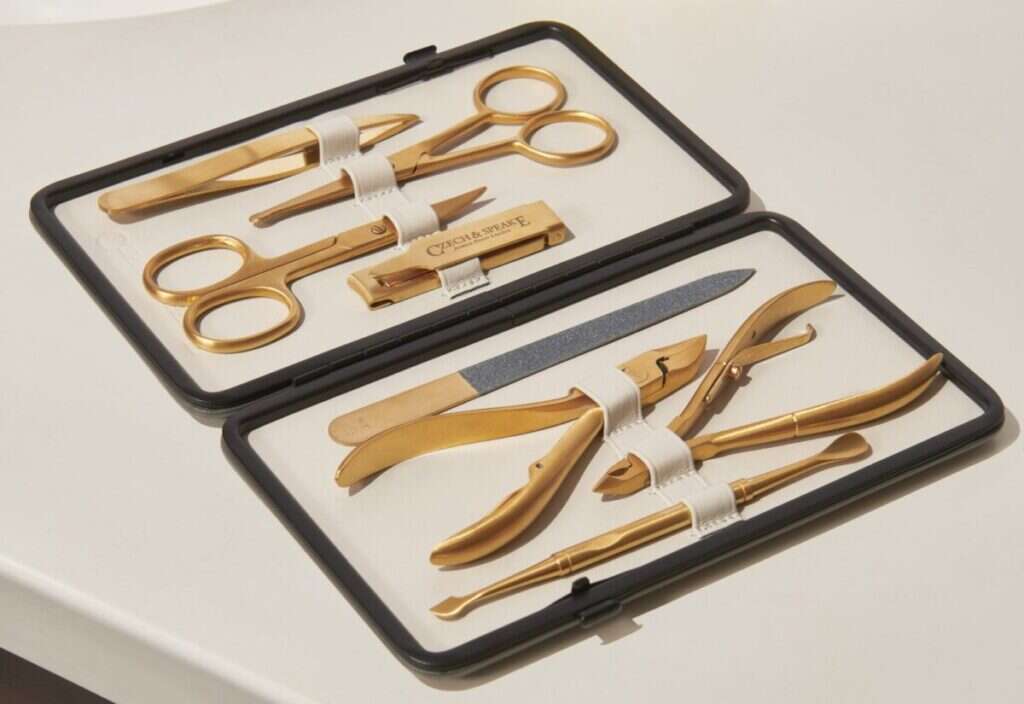 Every jet-setter needs a manicure set for keeping their nails immaculate on the go. This stunning set from Czech & Speake features a collection of 24-carat gold-plated instruments including classic nail scissors, safety scissors, nail clippers, a nail file, cuticle nipper, double-ended cuticle instrument, toenail clippers and slanted tweezers. Ideal for transporting in even the smallest of suitcases, the set is presented in a compact stone leather case with a contrasting cream interior and neodymium magnets to keep the instruments in place.
$631, czechandspeake.com
Globe-Trotter, Orient Medium Check-In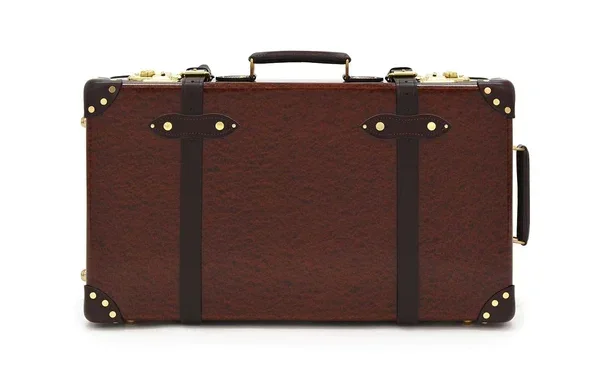 If your loved one is forever traveling, you can't go wrong buying them a trusty suitcase this festive season. Globe-Trotter's Medium Check-In trunk is perfect for last-minute weekends away but there is a range of luggage sizes in the Orient range to cater to every type of discerning traveler, from small carry-ons and vanity cases, right though to extra-large suitcases. Made with burgundy leather corners and handles with a luxurious Urushi lacquer finish, the Medium Check-In trunk is sure to turn heads at the airport.
$3,118, globe-trotter.com
Alexandra Llewellyn, Jungle Playing Cards Box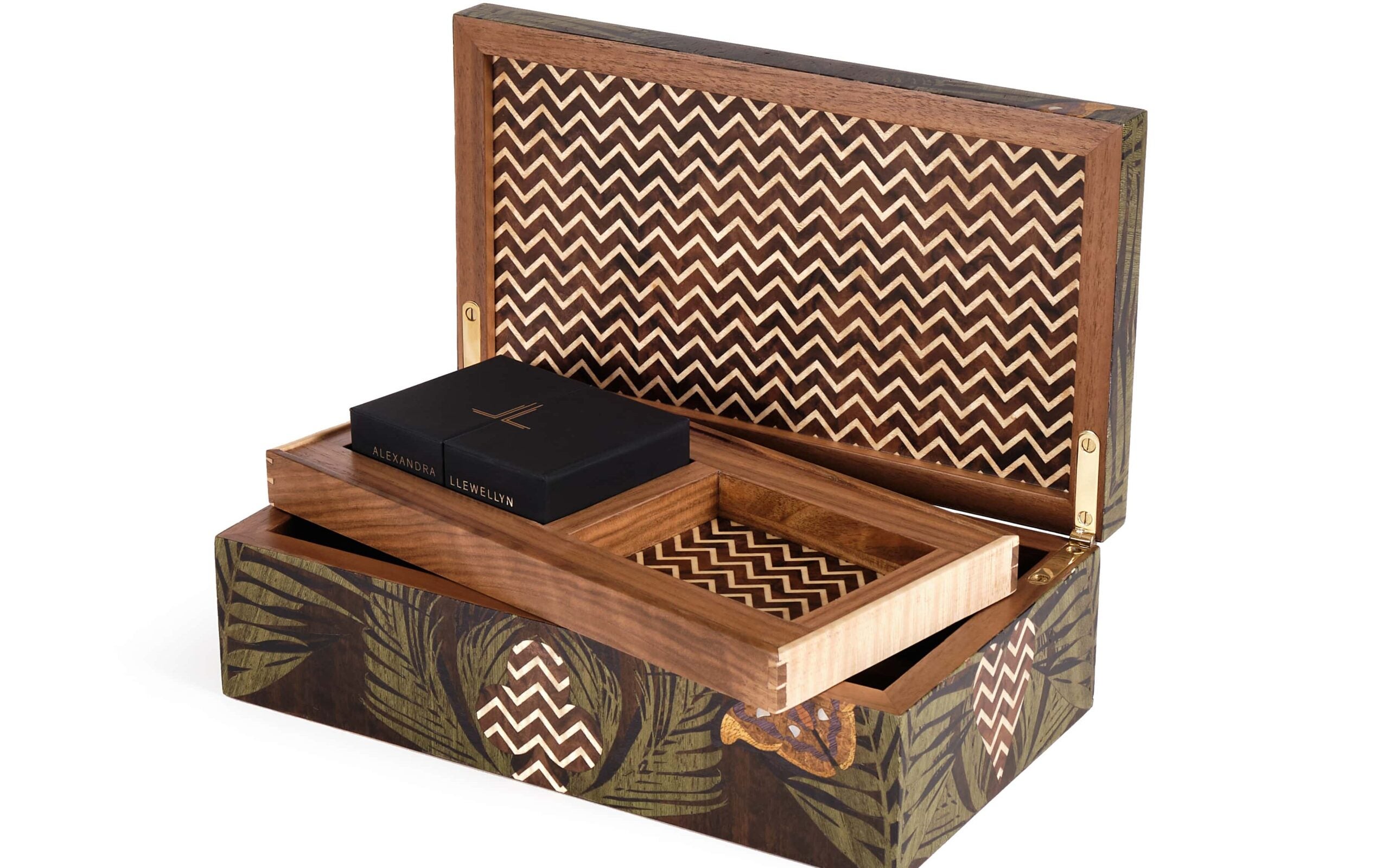 This hand-crafted playing cards box from Alexandra Llewellyn is the ideal gift to keep globetrotters entertained during their next trip away from home. The charming box is decorated with a jungle-inspired design and includes a colorful hummingbird, rare North American Luna moth and European honeybee, each intricately rendered in beautiful wood marquetry. Made from sustainable woods including walnut, sycamore and green koto, the box comes with two packs of Alexandra's signature cards in red and turquoise and can be personalized with laser-engraved initials or a handwritten message.
$7,872, alexandrallewelyn.com
Cartier, Diablo Passport Holder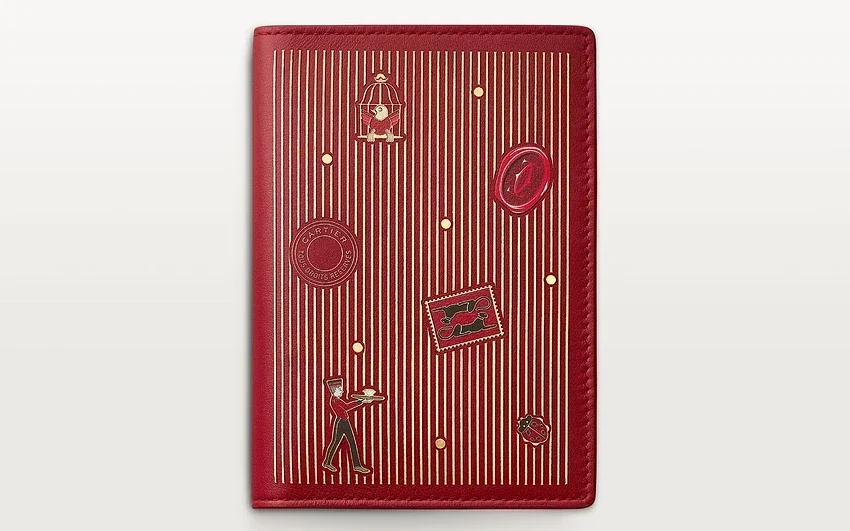 A passport holder is essential for frequent flyers to keep all of their important travel documents in one place. This super stylish leather case from Cartier features three credit card slots, two flat pockets and is presented in an elegant box. Adorned with a playful hot-stamped motif and the iconic gold-colored Cartier logo, the bright red case makes a wonderful present for any fashion-conscious jet-setter. To make the gift extra special, pair the passport case with a matching Diablo de Cartier travel tag in lacquered gold-tone metal.
$400, cartier.com
Stow, Sanderson Leather Watch Roll Box and Stud Gift Box Set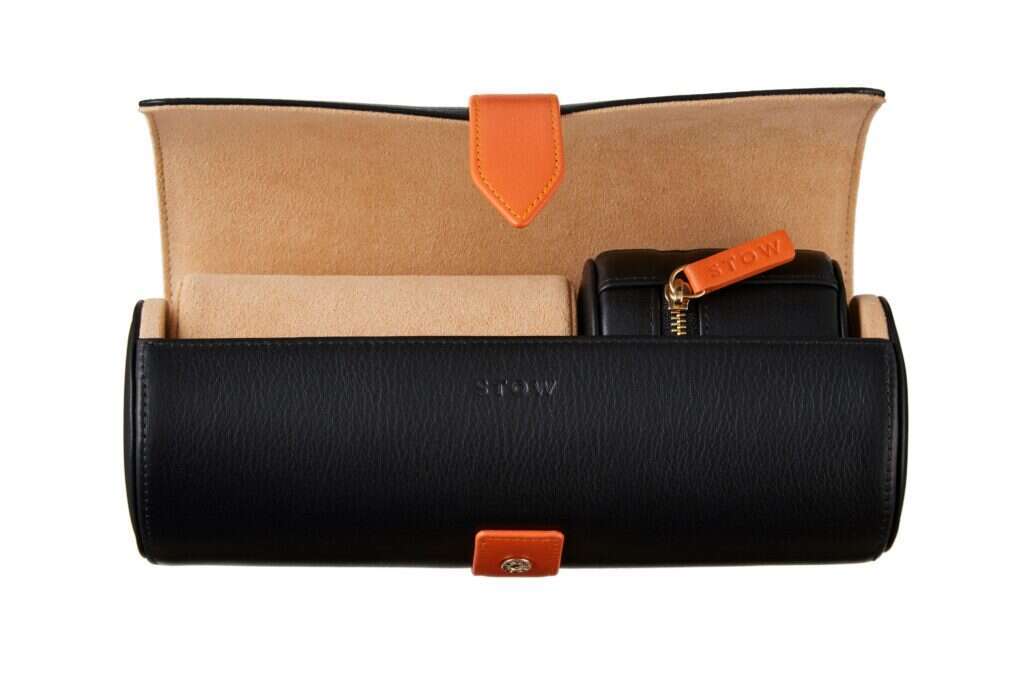 For the frequent flyer in your life who loves their watches, this beautiful case from Stow is the perfect gift. Available in jet black, evergreen, and chestnut brown, the box is handcrafted by traditional leather artisans in Spain and finished with a soft goat suede lining to prevent any scratches during travel. Carefully designed for longevity and to minimize waste, the case can comfortably fit up to three watches and features two removable cylinders to allow for extra storage. The set also comes with a leather stud box – ideal for transporting rings, cufflinks, collar stays and shirt studs. To add a personal touch, consider having the case embossed with a handwritten message or your loved one's initials.
$398, stowlondon.co.uk
La Prairie, Pure Gold Holiday Ritual Gift Set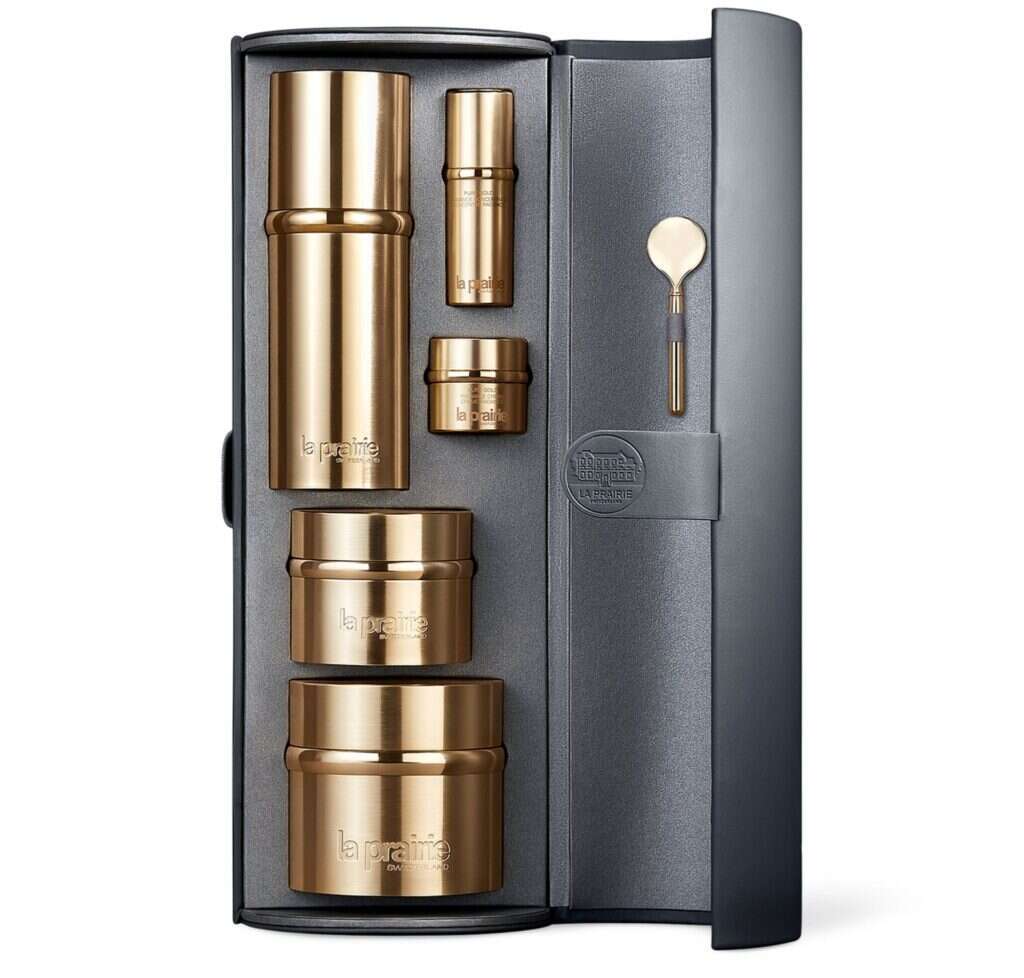 Long flights and late nights can leave your skin looking a little lackluster. That's where La Prarie's Pure Gold Holiday Ritual gift set comes in handy. The decadent collection of travel-sized toiletries are infused with 24-karat gold to leave your loved one with a radiant glow – even when they're on the go. Presented in an elegant gift box, the collection features miniature iterations of the Swiss brand's much-loved serum, moisturizer and eye cream, plus a pretty gold spatula for easy application.
$2,225, harrods.com
Mulberry, City Briefcase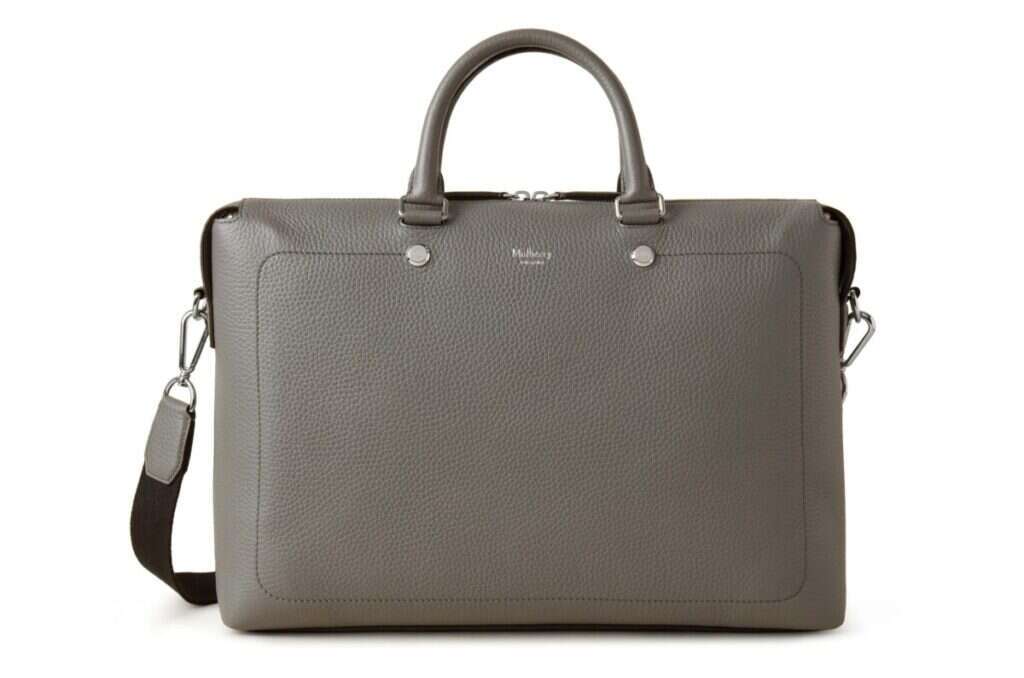 This city briefcase will make a wonderful travel companion for that special someone in your life who is always jetting off on business trips. Crafted from Mulberry's signature grained leather, the elegant case (available in black, chestnut brown and charcoal gray) features one main compartment ideal for storing away important documents and an external slip pocket at the back. Finished with a handy removable strap, silver hardware and a foil-embossed canvas lining, it will make a chic addition to any travel lover's luggage.
$1,209, mulberry.com
Olivia Von Halle, Nika Silk Satin Eye Mask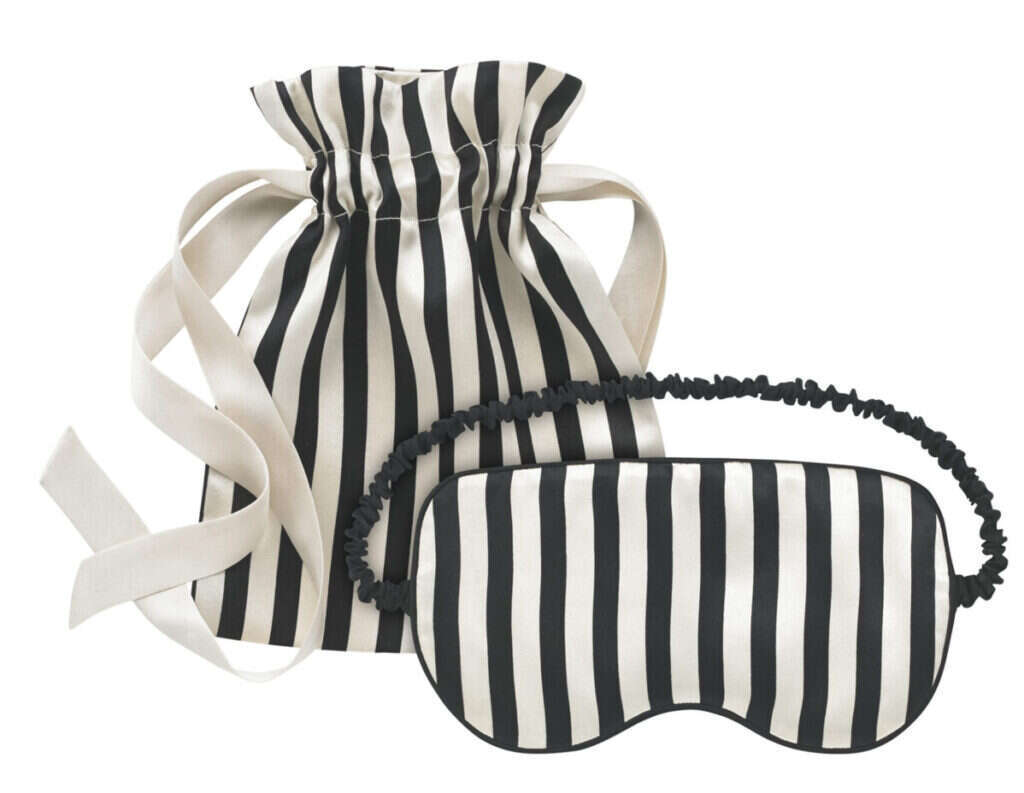 Drifting off to sleep is the ideal way to while away a long journey. However, getting comfortable enough to do so on a long-haul flight or sleeper train isn't always easy. Gift your globetrotting loved one this beautiful silk satin eye mask from Olivia Von Halle this festive season and they'll be snoozing in no time. Screen printed in jet black and ivory with piped silk trims and a gathered silk elasticated strap, this super-soft mask is made entirely from top quality momme silk and comes with a matching pouch.
$98, oliviavonhalle.com
Prada, Padded Re-Nylon Snow Boots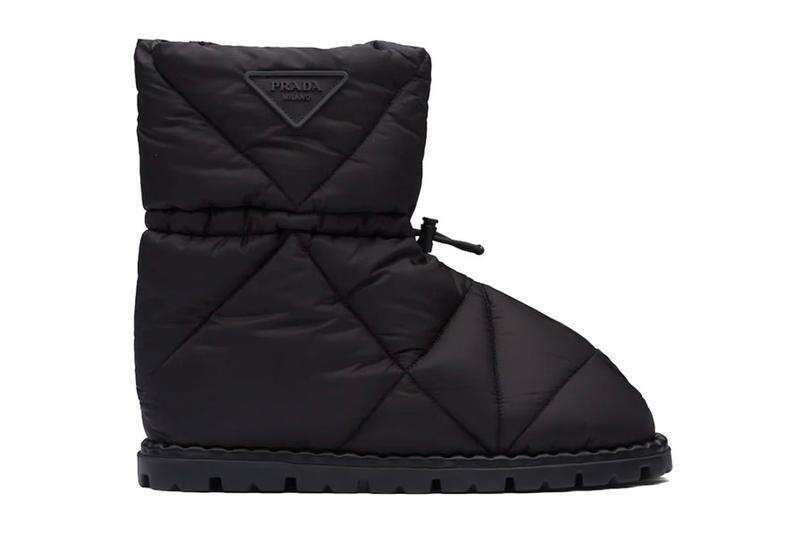 We all know someone who loves hitting the slopes each year. For ski aficionados, you can't go wrong with these snow boots from Prada. Made from recycled nylon, the stylish shoes are crafted in Italy with insulated padding, a drawstring tie cut off and black rubber tread soles. The perfect gift for fashion lovers embarking on an alpine adventure this winter, the cozy boots are finished with the brand's signature triangle logo plaque.
$978, matchesfashion.com
Bang & Olufsen, Beoplay EQ
We've all settled down for a long journey only for someone to sit down next to us and start crunching potato chips in our ear. For frequent flyers, a trusty pair of headphones is a must. Beoplay EQ from Bang and Olufsen is the innovative Danish audio pioneer's first wireless earphones with Adaptive Active Noise Cancellation so jet-setters can fully immerse themselves in their music without any distractions. Designed for comfort and durability, the earphones have 20 hours of total playtime (6.5 with ANC turned on) making them the ideal companion for long journeys.
$399, bang-olufsen.com
Paravel, Aviator Packing Cube Set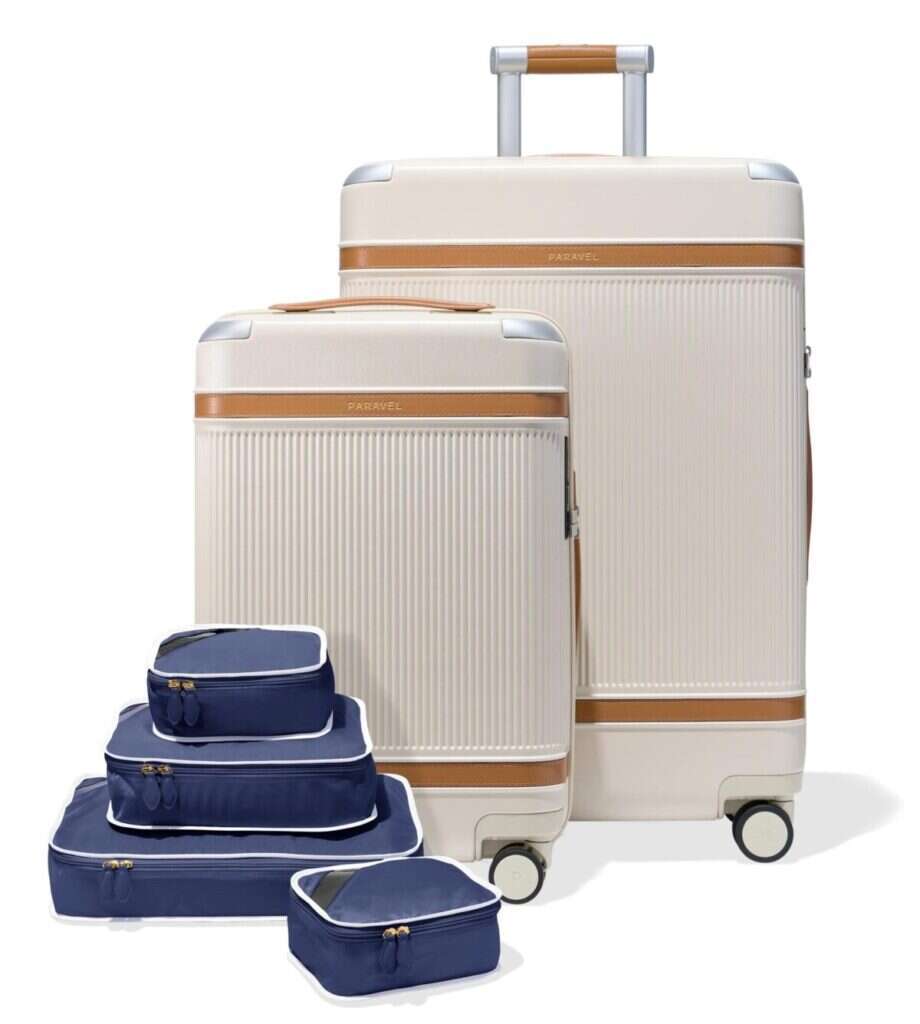 Eco-conscious travelers will delight in receiving this stylish luggage set from Paravel. Constantly striving to limit its environmental impact, the sustainable travel brand focuses on reducing and offsetting carbon emissions, incorporating upcycled materials throughout its products and planting trees in depleted ecosystems. Ideal for longer trips away from home, the aviator packing cube set features two carbon-neutral suitcases with recycled polycarbonate shells, recycled aluminum handles, vegan leather details and recycled zippers. The set comes with four handy packing cubes crafted from post-consumer plastic water bottles to keep clothing organized and wrinkle-free.
$2,000, tourparavel.com
XO, RISE Membership
Crowded airports, delayed flights and lost luggage are just a few of the frustrations that come with flying commercial. Treat your favorite frequent flyer to an XO RISE Membership this holiday season, for a gift that will keep on giving. The exclusive private jet membership includes instant booking on everything from full charters to individual seats, the ability to initiate or join shared charters and discounts on empty legs. All this can be done with the click of a button via the mobile app, taking the hassle out of flying for your jet-setting loved one.
$995 per year, flyxo.com
Click here to return to the Elite Traveler Holiday Gift Guide