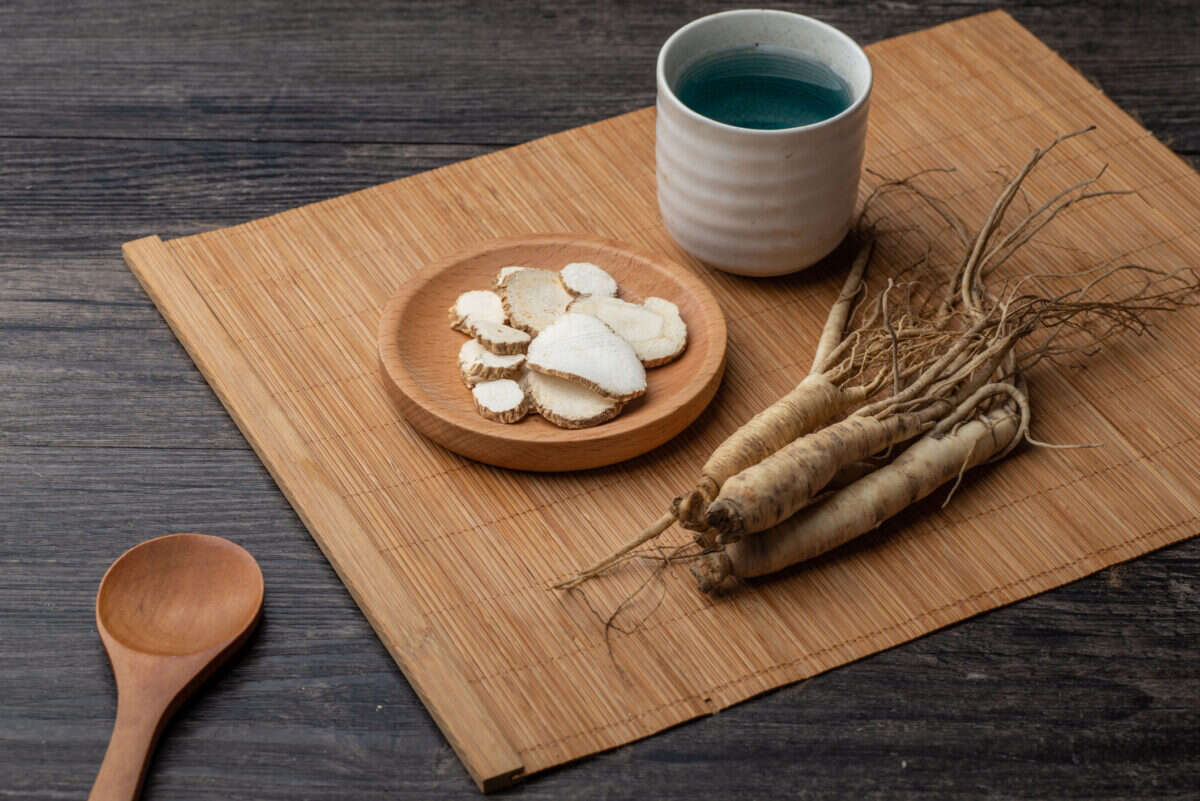 Following a grueling period of dealing with the impact of a global pandemic, finding time to unwind and reenergize is more important than ever before. With its citizens among the healthiest and longest living in the world, what better place is there to embark on a wellness quest to replenish mind, body and soul than South Korea?
Home to tranquil healing forests and breathtaking mountain scenery, it's the perfect setting to fully immerse yourself in nature and escape the stresses of modern life. From ancient medicines and meditation to jjimjilbang (traditional public bathhouses) and beauty treatments, South Korea is in a league of its own when it comes to health and wellness.
Of course, a detox retreat in South Korea would not be complete without a visit to the country's famous spas and oncheon (hot springs). With so many places to choose from, we've picked the very best South Korean wellness experiences that promise ultimate relaxation and rejuvenation.
[See also: South Korea's Regional Culinary Delights]
Hot Springs
Bathing in hot springs (oncheon) is a practice that goes back thousands of years in Korea. For those eager to take a dip in the famous healing waters, arrange a trip to Asan-si – the Dogo, Asan and Onyang hot springs – in Chungcheongnam (easily accessible on line 1 of the Seoul Subway). Dating back to the Joseon dynasty, Onyang was often visited by the royal family to recuperate. The alkaline water, which is around 134 degrees Fahrenheit, is said to help treat a variety of ailments, from arthritis to high blood pressure.
And if you're looking for an open-air hot spring where you can enjoy watching the sunset in front of the Yellow Sea, the Seongmodo mineral hot spring in Ganghwado is a 90-minute drive from the hustle and bustle of Seoul. Rich in calcium, potassium and magnesium, the water is known for relieving dry skin and joint inflammation. Finally, it's worth considering stopping by at Suanbo in Chungju – Korea's first natural hot spring, where you can visit Multang Park, a shallow hot spring that is a popular foot bath, and explore the nearby Chungjuho Lake and Songgye Valley.
[See also: The Best Restaurants in Seoul for Elevated Korean Cuisine]
Traditional Korean Spas
For those looking to experience a Korean spa that makes full use of the country's traditional herbal ingredients, head to Sulwhasoo in the Gangnam district of Seoul. The premium skincare brand developed the first ever ginseng-based anti-aging cosmetics, based on its philosophy of bringing ancient wisdom and practices to the modern world. Choose from a variety of ginseng treatments and consider opting for the holistic balance counseling service for an assessment of your skin and specially tailored skincare regime. Also offering personalized therapies and treatments that draw on traditional Korean medicine is Yeo Yong Guk spa, which uses over a hundred fermentation plants to tackle specific health concerns.
And if you're inspired to learn more about South Korea's abundance of natural remedies it is worth visiting Donguibogam Village in Sancheong – the country's first herbal medicine-themed park, where you can make your own gongjindan (a traditional medicine to boost the immune system) and visit the Hanbang 'Chi' Experience Centre to heal your mind and body by training your 'chi', or energy force. Those with a penchant for herbal tea should consider heading to Tea Therapy in Jongno where you can sip a custom-made blend while soaking your feet in special foot baths for improving circulation and relieving headaches.
[See also: Immerse Yourself in Korean Culture with a Temple Stay]
Luxury Resort Spas
South Korea is also home to an abundance of luxury resort wellness spas taking beauty and relaxation to a new level. Spa 1899 in the Gangnam district of Seoul cultivates red ginseng root for six years before infusing the quality natural ingredient across its skincare line to harness its powerful regenerative benefits. If you're suffering from burnout, consider checking in to Healience Seonmaeul in Hongcheon near Jongjasan Mountain. Surrounded by forests, you can fully immerse yourself in nature at renowned Dr Lee Si-hyeong's well-aging healing resort. During your stay, you'll reset your eating, body, mind and sleep to change your life for the better. As part of the digital detox at the resort, there's no cell phone service or access to the internet!
Also well worth a visit is the WE Hotel Wellness Center close to Mount Hallasan, a Unesco designated Jeju Island biosphere reserve. The luxuriously equipped resort promotes health and spiritual healing through the water and forests. During your stay you can take part in the specially tailored hydrotherapy program which uses natural, mineral-rich volcanic bedrock water and practice deep breathing while taking long walks through the surrounding cedar forests. And if you're after complete isolation, head to Park Roche in Sugam-ri, Jeongseon county. Here you can escape the stress of the city and revitalize your mind and body with a multitude of activities including river rafting, cooking classes, yoga, meditation and drawing lessons.
For more information on the best spas in Korea, visit the Korea Tourism Organization