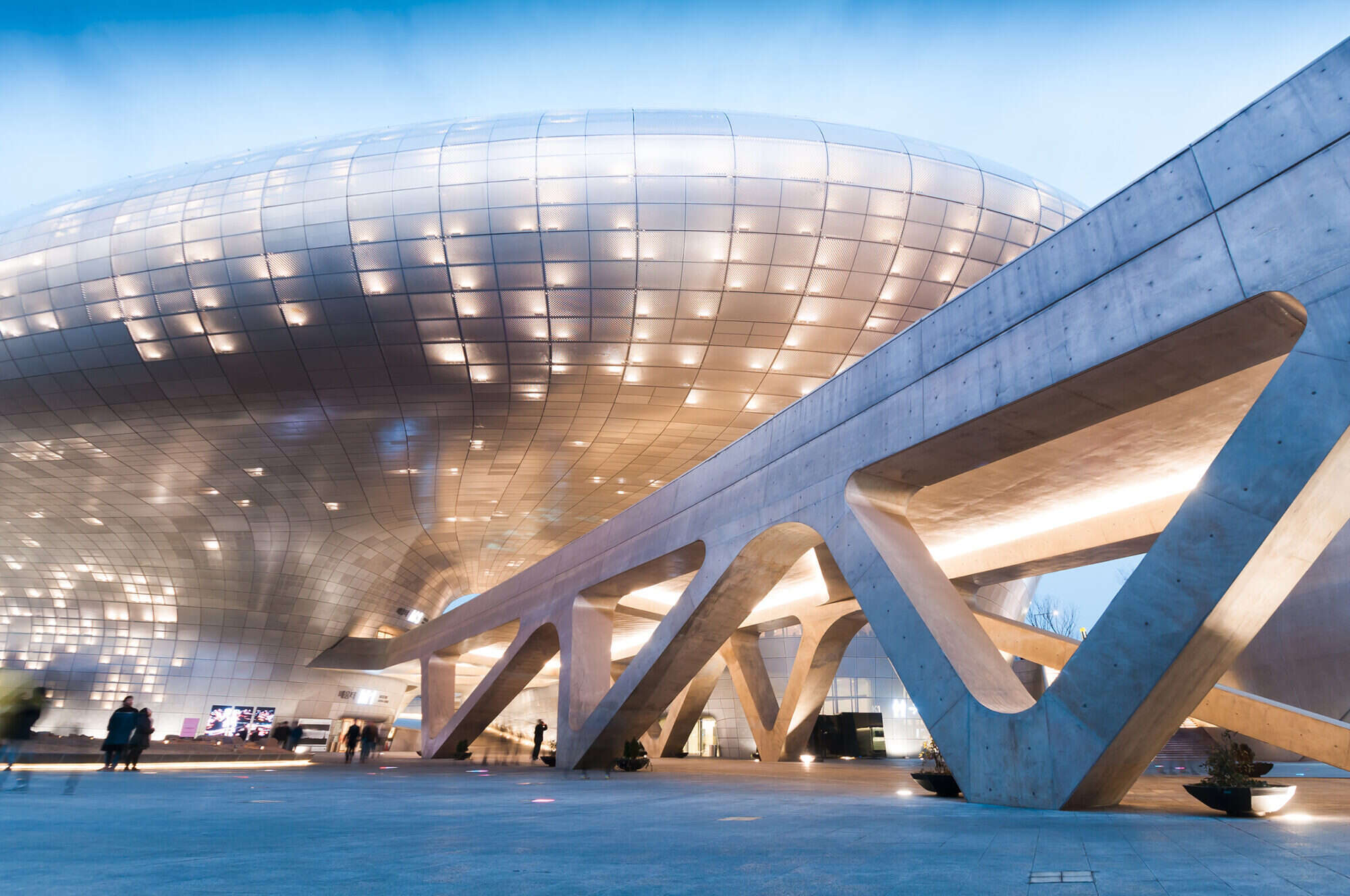 From clothing to K-Pop, and contemporary art to cinema, Korea is now a dominant force on the international culture scene. In fact, Korea's rise to prominence in the global cultural milieu has been so marked, it's even been given its own name: "the Korean wave".
Given the richness of the creative scene, the scale of cultural options can seem daunting for any visitor looking to plan their own artistic adventure. Here, we break down some of Korea's vast array of cultural highlights and must-sees. Identifying unmissable opportunities and hidden gems so you can explore Korea with the confidence of a seasoned K-pop connoisseur.
Pop culture and music
Once lost on Western audiences, Korean pop music now tops the music charts across Europe, the US and beyond.
While being a genre in its own right, K-Pop is hard to categorize, with artists taking influence from various musical styles, including rock, rap, reggae and electronica. K-Pop artists are generally either all-boy or all-girl groups, with their genre-bending sound often changing from song to song.
Those looking to dive into the K-Pop scene should not miss HYBE Insight. HYBE, a record label, talent agency and music production house, is the company behind BTS, arguably the most famous and influential boyband on the planet (in K-Pop or any other genre).
[See also: Journey Through Time at Korea's World Heritage Sites]
HYBE Insight is an audiovisual experience where you are guided through several exhibition spaces by digital members of BTS. Expect a deep dive into the world of Korea's contemporary music scene, with an experience that targets all the senses.
After delving into the vibrant and maximalist world of K-Pop, why not experience some of the Korean sounds that form its foundations. The National Gugak Center in Seoul is the home of all things traditional Korean music, with "Gugak" directly translating to "national music".
The National Gugak Center boasts a museum containing thousands of objects such as instruments, photos and documents, telling the story of the country's rich musical legacy. Take a lesson and have a go at playing the gayageum, a traditional stringed instrument (translators are available for English speakers).
Fashion
K-Pop and the world of fashion are so interlinked as to be almost interchangeable. In fact, Kai, a member of K-Pop group EXO, acted as last year's Seoul Fashion Week's global ambassador. In 2021, Seoul Fashion Week was held virtually, staged at cultural heritage sites across the country.
Many of the designers took inspiration from ancient Korean traditional dress. While you could not physically attend fashion week, it's all available online and serves as a wonderful introduction to the Korean fashion scene. In Seoul, fashionistas are spoilt for choice when it comes to shopping – Myeong-dong is the place to be if you're looking for luxury brands and Korean cosmetics.
[See also: Goodbye Stress: South Korea's Best Wellness Escapes]
But it's not all about modern stylings. Hanbok, the traditional dress of Korea which dates back to the three kingdoms period over 2,000 years ago, translates directly as "Korean Clothing." While hanbok is now mainly worn on special occasions, it was considered daily wear as recently as 100 years ago. It generally consists of the Jeogori (large jacket) and the Chima (wraparound skirt) for women and Baji (trousers) for men.
Those looking to try some on for size should consider Teterot Salon, a Korean brand that sells both traditional and modern designs that take inspiration from classic styles.
Cinema
Korea is a magnet for movie lovers. Bong Joon-ho's Oscar win for Parasite in 2019 was not the beginning, but instead the culmination Korea's growing prominence on the global cinematic scene.
Such prominence only gained new heights with the release of 2021's Korean TV phenomenon Squid Game. The Netflix show smashed all streaming records, racking up an impressive 1.65 billion hours of viewing in its first 28 days.
[See also: Immerse Yourself in Korean Culture with a Temple Stay]
There is no better way to begin a deep dive into Korean cinema than going to the movies. If you have just landed you may be suffering from jetlag, fear not: Seoul is the city that never sleeps. Why not pass the time with a trip to Megabox Dongdaemun, a cinema open 24 hours a day. Another option is Korean cinema chain CGV's collaboration with mattress brand Tempur — the world's first theater with reclining beds.
Once rested, get out and explore the locations where some of Korea's most famous scenes were shot. Iksan Prison is a particular favorite – a purpose-built set that has been used in countless films like Miracle in Cell No. 7 (2013) and Holiday (2006). If period films are more your speed than prison dramas, the Mungyeongsaejae Open Set is designed to recreate the Joseon age. Its picturesque villages will have you feeling like you have stepped back hundreds of years in time.
Art and design
Korea is bursting with galleries and museums dedicated to both its thriving contemporary scene and historical and cultural legacy.
The National Museum of Modern and Contemporary Art can be found south of the capital in Seoul Grand Park. The MMCA, as it is known, has charted the history of Korean art since the museum's inception in 1969.
Several other branches have subsequently opened in Deoksugung, Seoul and Cheongju, leaving visitors spoilt for choice. While the main site at Gwacheon is devoted to alternative mediums such as sculpture, architecture and design, the Seoul campus has a more international focus bringing global artistic offerings to Korea.
The National Museum of Korea in Seoul contains artifacts from the dawn of Korea's ancient history. You will find hand axes used by the first settlers of the Korean peninsula. Visitors will struggle to miss the 10-story marble pagoda constructed in 1348, which can be found in the center of the main atrium and is guaranteed to take your breath away.
Ihwa Mural Village is a hillside village that provides glorious views of the Korean capital. If you're able to pry your eyes away from the view and notice your surroundings you will find incredible street murals. Designated for demolition, in 2006 the "Art in City Project" stepped in and had murals painted by over 70 different artists, totally revitalizing the area.
For more information on the arts scene in Korea, visit the Korea Tourism Organization
Back to the Elite Traveler x Korea Tourism Organization Hub