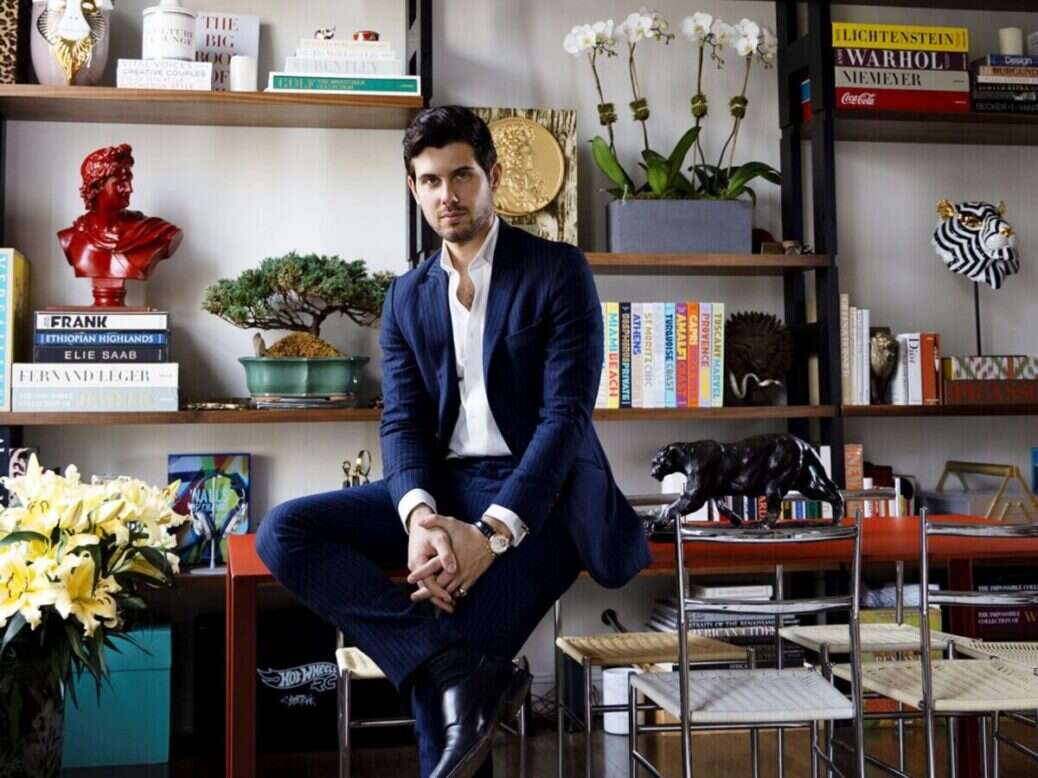 Alexandre Assouline grew up surrounded by books. Shortly after he was born, his parents, Prosper and Martine, set up their eponymous luxury publishing house in his bedroom at their home in Paris.
"I have really vivid memories of contact sheets everywhere and [my parents] using pairs of scissors and scotch tape to create the layouts," he tells me with a smile.
We're sitting in Maison Assouline – the brand's global flagship which serves as a bar, event space, and bookshop all rolled into one. The oak-paneled walls are lined with weighty tomes covering everything from fashion and travel to photography and design.
Built in 1922 as a high-security banking hall, the Grade II listed building is one of the most beautiful bookshops in London. With its heavy wooden doors and high windows, the bustling streets outside feel far away; time seems to stop here.
[See all: Our Pick of the Most Beautiful New Books from Assouline]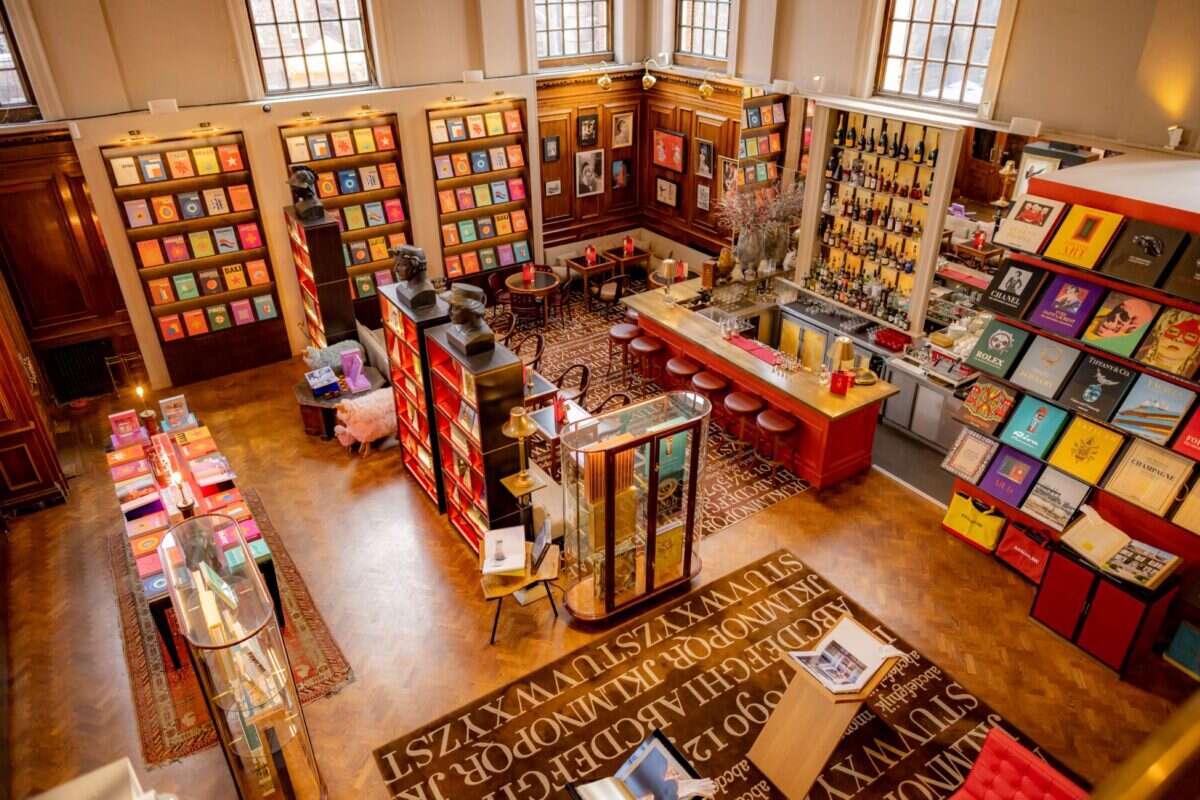 Assouline – now 30 and COO of his parent's business – looks very much at home. He lives in New York but flew in last night for the launch of the brand's Monte Carlo book (the latest addition to its Travel Series).
Dressed in a tailored suit, he cuts a dapper figure. This isn't surprising; his parents are equally as glamorous – Martine is a former model and director of communications for Rochas, while Prosper made his name working as an art director in fashion and advertising.
The husband-and-wife duo is still heavily involved in the day-to-day running of the business, but they're gradually preparing to hand over the reins to their youngest son.
This isn't to say he hasn't worked hard to get here. Assouline always had an idea he would end up in the family business; after university, he worked his way through every department at the publishing house before settling into his role as Chief of Operations at just 28.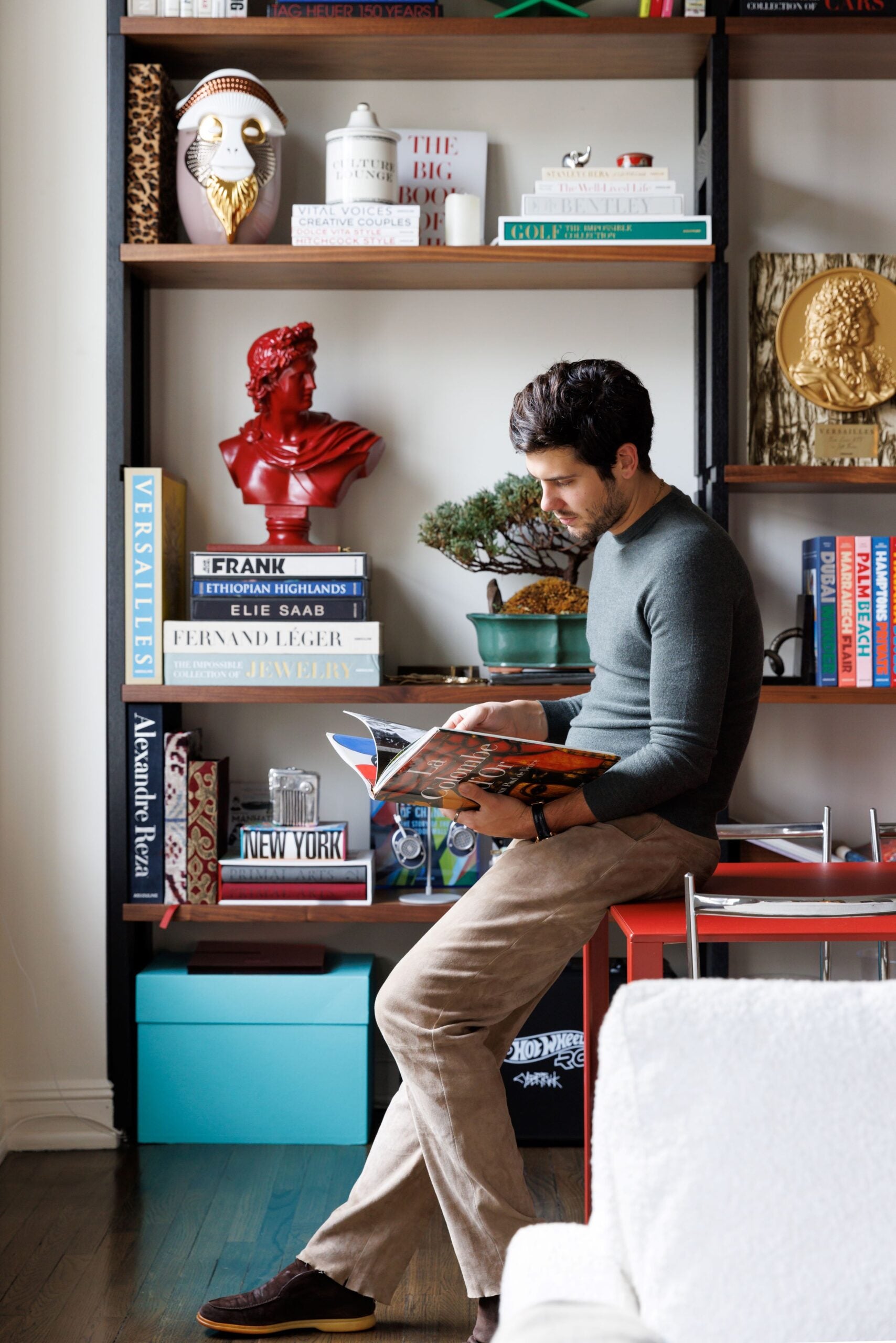 Does he feel the pressure? "Of course," he says, without missing a beat, "but at the same time, you are the best person in that position, because you care more than others – it's your name on every product."
He works closely with his parents overseeing key strategic decisions ("I take Prosper's vision and make it happen, then add a little magic to it"). Prosper still heads up the creative vision for packaging and development, while Martine continues to handle all things editorial.
There's plenty to keep them busy; every year the publisher releases 100 books (each ranging from around £100-£1,000). As well as creating destination guides and design books, Assouline has partnerships with a carefully curated collection of brands including Louis Vuitton and Cartier. With their silk covers and thick glossy pages, these are far more than coffee table books; they're more akin to objets d'art.
The publisher works with a network of experts in their field to craft each volume. In one memorable instance, Assouline tells me, an author and photographer were sent to Italy to report back on family wineries. "It ended up taking them two years because they fell in love on the road and didn't want to come back!"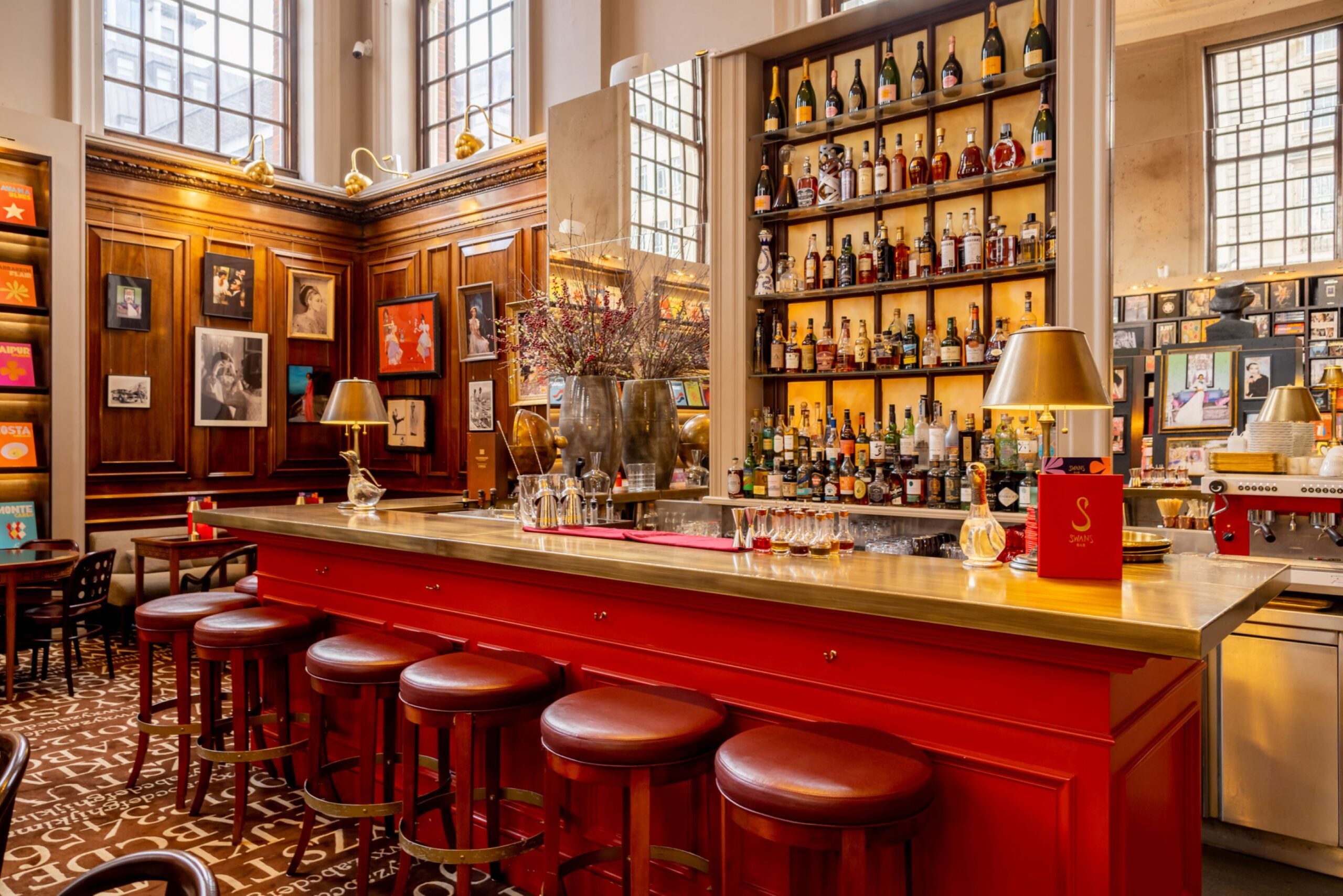 The Assoulines' have an incredibly close bond; family and work are inextricably tied. During the pandemic, Alexandre moved back in with his parents to ensure the business could weather the covid storm.
It's clear they're not a family to shy away from hard work. "I like to say I'm the first one in the office," he chuckles, "but that's an hour after Prosper – I get there at eight, he gets there at seven every day."
I ask whether it's been difficult for his parents to start relinquishing control of their business. It has, after all, been their baby for the last 30 years. Assouline pauses as he weighs up his answer. "They've been very supportive in giving me the right chance at the right time," he says firmly. "They're very critical as well – I think they've been really hard when they needed to be and I'm grateful for that."
One area where Assouline has really made his mark is the introduction of a new service creating exclusive custom libraries for private homes. The idea, he says, came from a chance meeting with a developer over lunch in New York.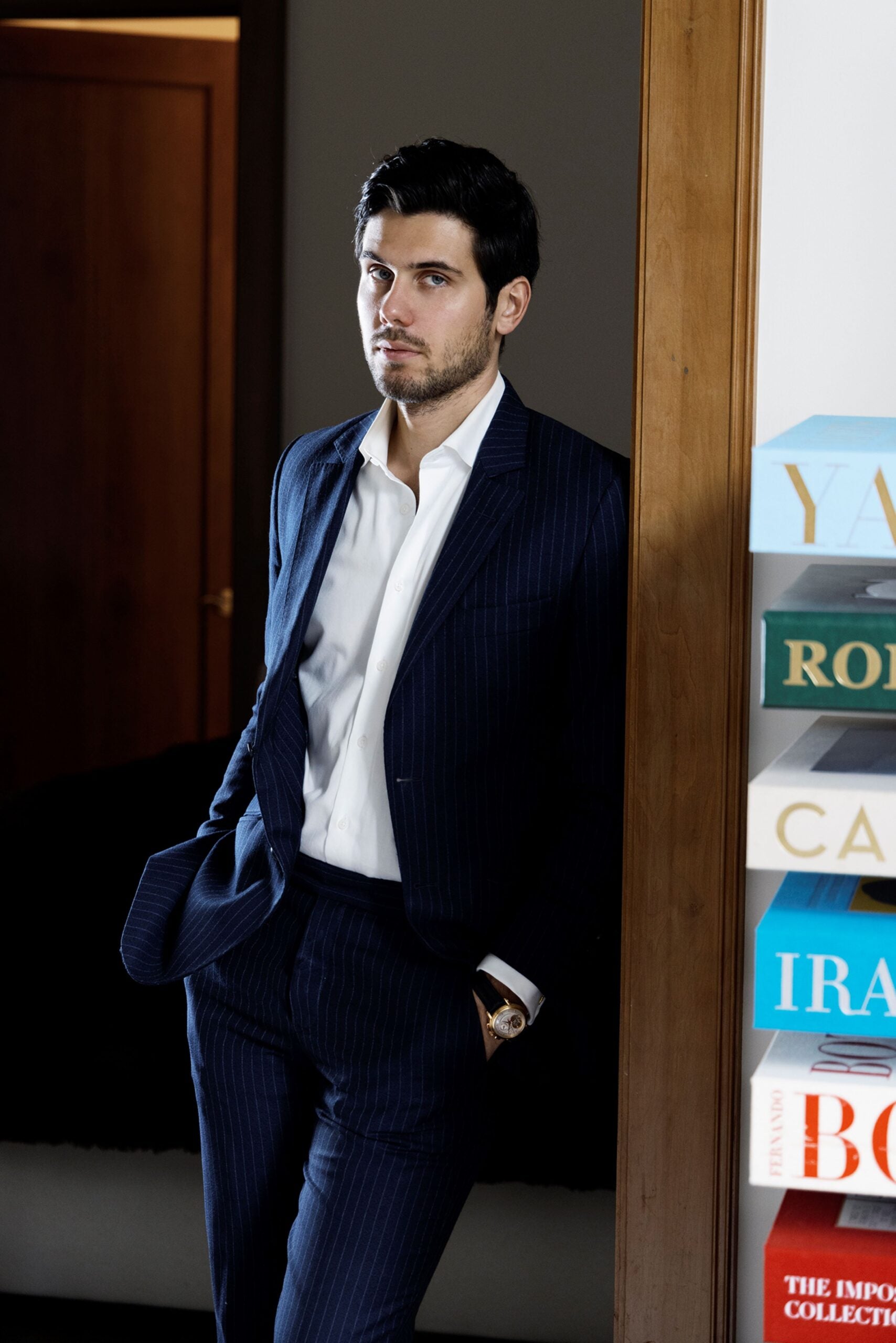 "He had just finished a building in the West Village and told me he had a room that he didn't know what to do with," explains Assouline. "I was like, 'you could do a library!"
What started as a single project snowballed into a full-blown service which is set to relaunch internationally this fall with an entire team of library designers. And it's not just books either – Assouline will also bring in an interior designer to choose furnishings and fittings for the entire room.
Of course, this comes with a hefty price tag. The publishing house's custom libraries start at $25,000 but can be considerably more expensive depending on the project. Every library is entirely unique; Assouline meets with the client to get an idea of what they're looking for before spending months curating the perfect space.
"Usually clients come with one sentence," he tells me. "Something like, 'I want a library focused on music'. It's really interesting to delve into what they're looking for and create a place to inspire them."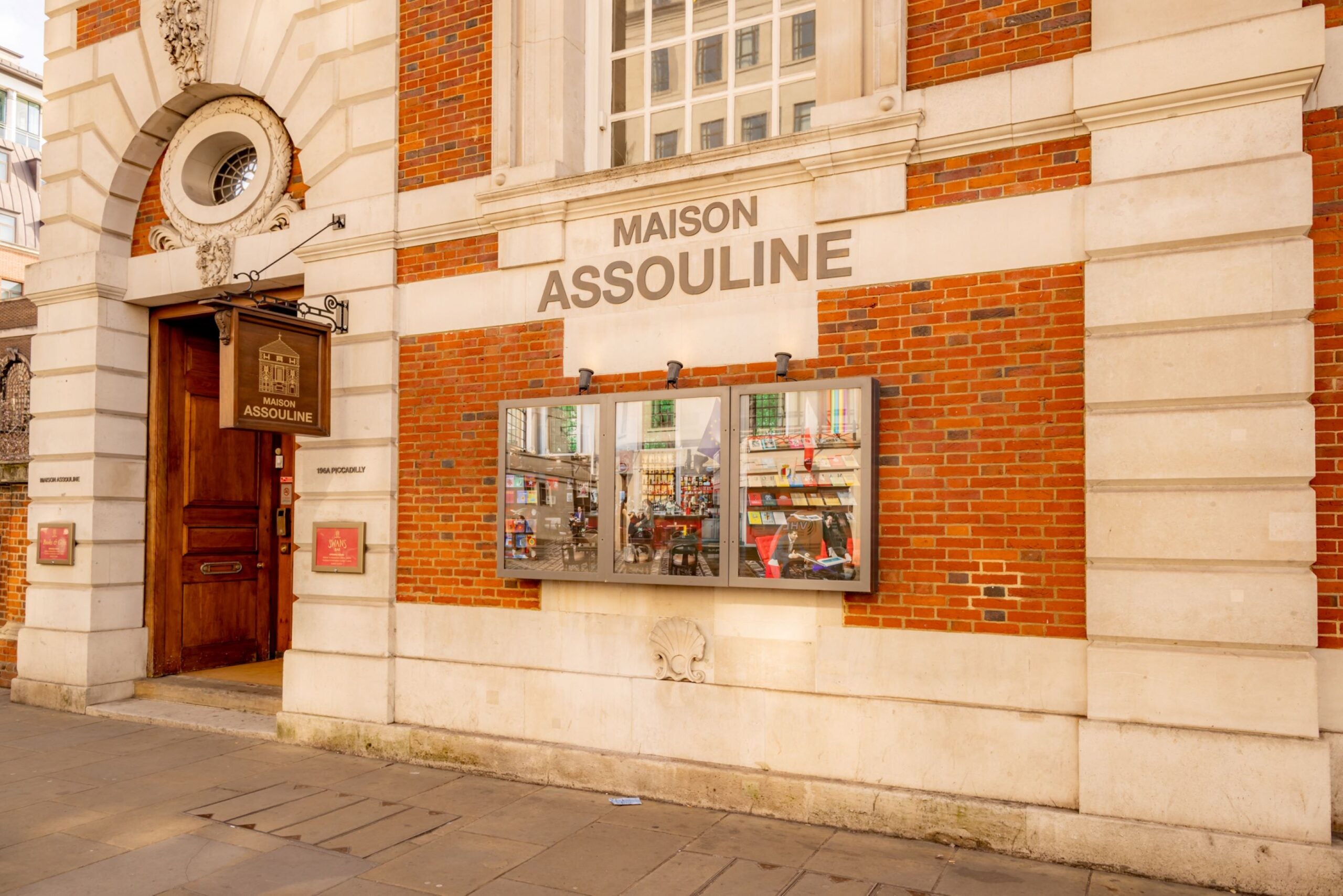 I wonder aloud whether some people purchase these ready-made libraries for their display element. "It's a great backdrop," he admits. "I even contacted Zoom at some point to do an Assouline background. I think people are proud to own a whole collection of our Travel Series, for example. The interior design component is very important – that's why we try to create the most exquisite covers."
Beyond books, Assouline is spearheading the luxury publisher's move into lifestyle products – the COO just launched a new collection of candles and has plans to expand into fragrances and home furnishings.
It's a time of real change – not just at the publishing house but for Assouline himself. This week, the COO married his long-time love, Solange Pin, in Paris. The couple are heading off on safari for their honeymoon, using one of Assouline's latest releases, The African Adventures, as their guide.  
 "I'm obsessed with it," he says, handing me the book with a grin. Leafing through, it's clear meticulous care has gone into crafting every single page. This is no ordinary book: it's a labor of love.
[See also: Bean to Bar: Behind the Scenes at Le Chocolat Alain Ducasse]