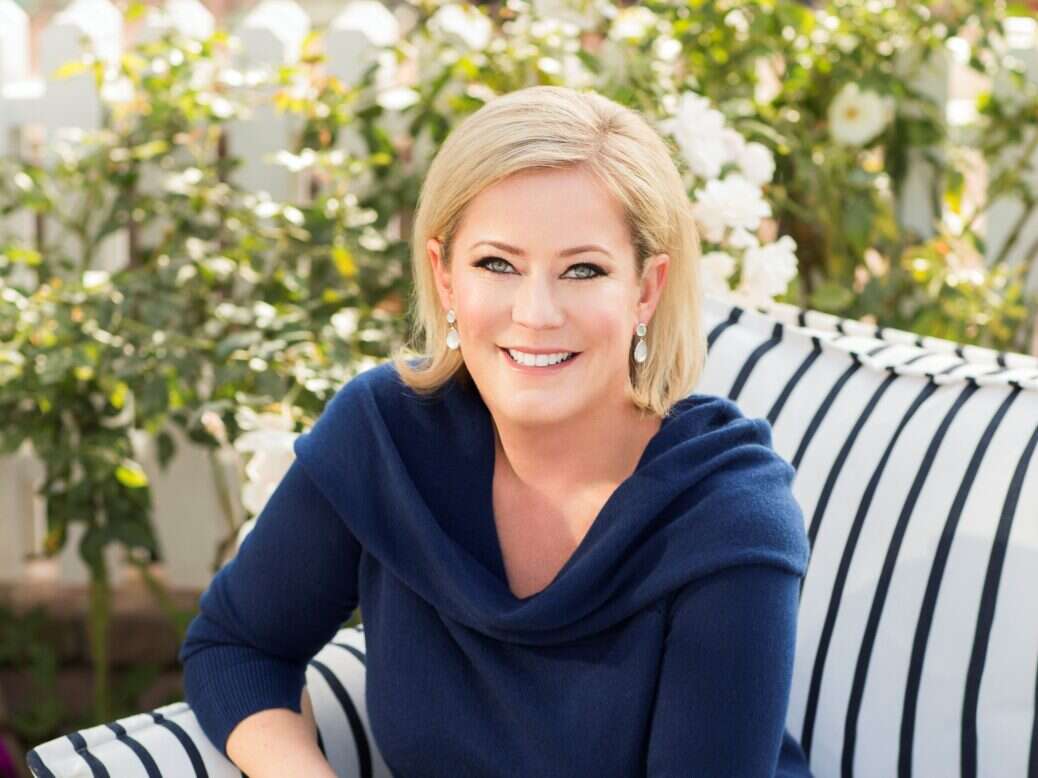 With some 750 independent hotels, resorts and residences on its books, Preferred Hotel Group is the largest independent hotel brand. Underneath that massive umbrella sits Beyond Green Travel. More than a collection of seriously eco-conscious hotels, Beyond Green sees luxury travel as a force for good — by giving back to the communities and environments while ensuring an authentic experience for travelers.
We spoke to CEO Lindsey Ueberroth about Beyond Green's plans for the future and her own travel experiences.
What was the inspiration behind Beyond Green?
When a mutual friend introduced me to Costas Christ, an ecotourism pioneer and global sustainability expert who founded Beyond Green Travel which Preferred Hotel Group acquired in February 2020, we immediately discovered a natural synergy and shared understanding that, together, we could help make travel a force for good by creating a new hospitality brand based on sustainable tourism leadership.
Working together and in collaboration with a hand-selected group of forward-thinking hoteliers, we see Beyond Green as a way to establish a more purposeful way to explore the world where good guests meet good hosts. The result is a portfolio of iconic hotels, resorts and lodges that work tirelessly to protect biodiversity, celebrate cultural heritage, and improve local people's livelihoods in destinations around the world, all while delivering an exceptional guest experience.
[See also: Wellness Guru Dr Vishal Patel on the 'Sensei Way']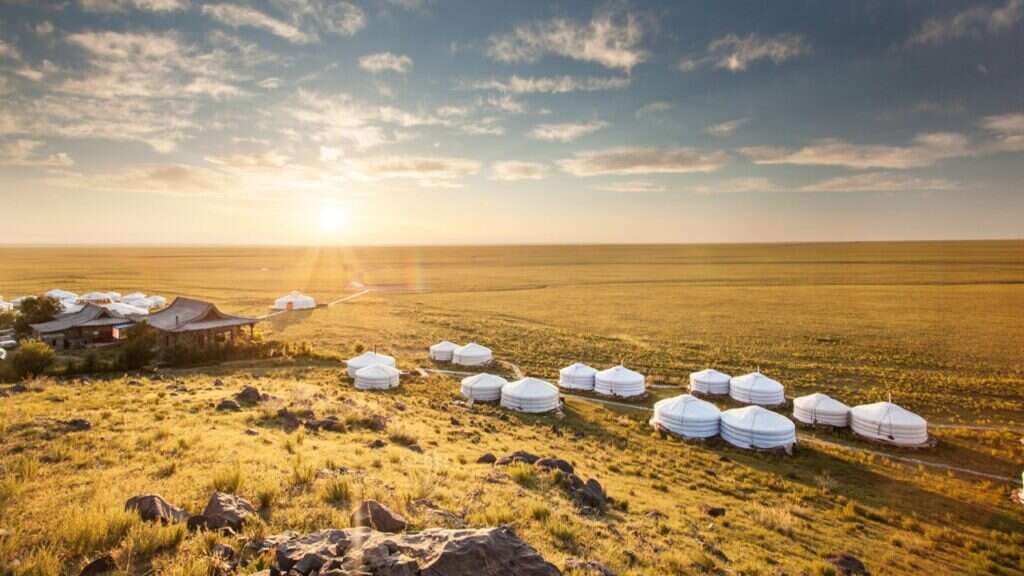 The new brand was launched by Preferred Hotel Group during the pandemic. How did Covid-19 impact the launch?
While the pandemic presented a harsh reset for the world, it served as a catalyst encouraging people to view sustainability as essential in their everyday lives. It also inspired all businesses, especially in the travel and hospitality space, to place the highest attention on their sustainable ethos. At Preferred, we felt an increased urgency to double down and create a brand that could serve as a trusted, inspiring guide for travelers once they were ready to hit the road again.
We knew that travelers — having had ample time to reflect on what truly matters to them — were increasingly seeking getaways that gave back in positive, consistent and impactful ways. Today, Beyond Green continues to help travelers find and enjoy incredible luxury vacations that also support significant social and environmental change for the future.
What are the criteria for hotels, lodges, etc., to be included in the portfolio?
To be considered for membership, properties are subject to a rigorous, staged vetting process based upon global sustainable tourism standards and the United Nations Sustainable Development Goals, each under the three key pillars of sustainable tourism: environmentally friendly practices that go beyond the basics; support for the protection of cultural and natural heritage; and direct and tangible social and economic benefits to local communities. To then become a member of Beyond Green, an initial property assessment takes place to determine if a hotel, resort or lodge meets the baseline criteria.
This is followed by a detailed application process requiring details on how a property is engaged with sustainable tourism best practices. The last stage of the vetting process includes an on-site property inspection, comprising a review of what Beyond Green has defined as the 54 most important global sustainable tourism criteria that a property must be actively engaged in implementing.
[See also: Nina Jensen: REV Ocean Will Change Superyacht Industry]
What are Beyond Green's plans for the future?
We are focused on having a diverse global footprint so travelers seeking a sustainable travel experience can find a wonderful place to stay in every corner of the world. We look forward to welcoming hotels and resorts of all shapes and sizes that are truly committed to the three pillars of sustainability leadership that we have set as the benchmark to join — nature, culture and community.
What can guests expect when booking with Beyond Green?
Today's travelers are more knowledgeable, curious and adamant than ever. They are demanding that properties and destinations take responsibility for people and the planet. Beyond Green resonates with today's travelers in that it goes further in defining a more holistic understanding of sustainability that also embraces such fundamental principles as fair wages and benefits, human rights, inclusivity and gender equity, in addition to the preservation of indigenous local cultures. By booking a holiday with Beyond Green, a traveler is supporting our global collective impact that is uplifting local community livelihoods around the world, restoring ecosystems on land and sea, saving endangered species and protecting cultural heritage for future generations.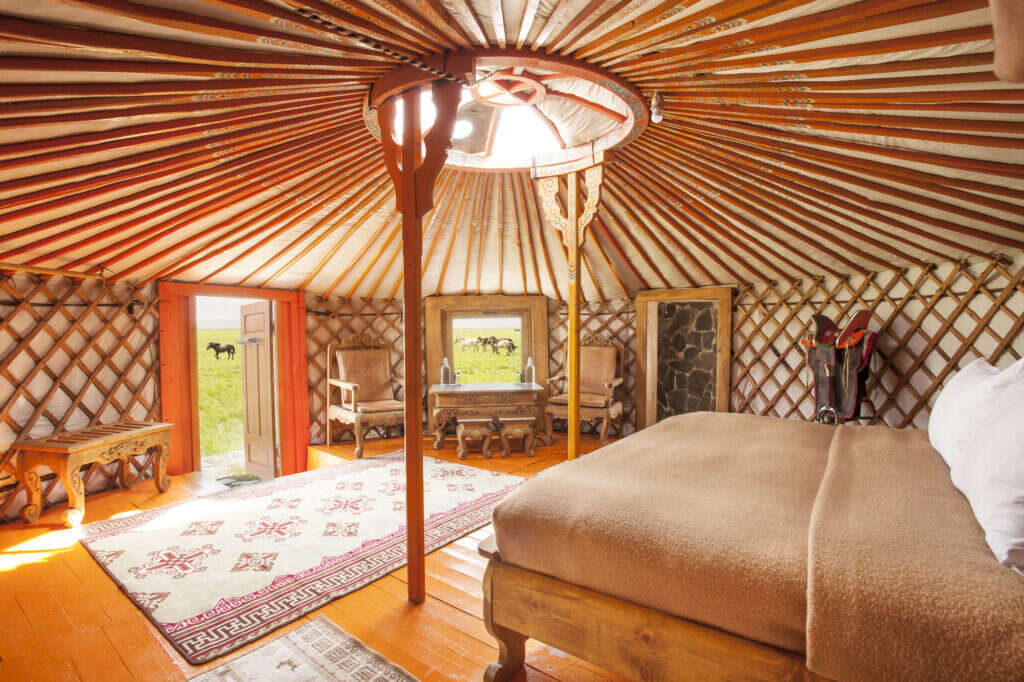 How do you think sustainability has impacted the luxury travel industry?
The luxury traveler is thinking about how they can turn financial success into something of more significance and meaning while traveling. Owners and operators of luxury travel companies are thinking and acting along the same lines. Traveling sustainably no longer means giving something up, but instead it's about getting and giving back through the three pillars of sustainable tourism, defined as nature, community and culture.
We still have a long way to go as an industry; however, the momentum is powerful and inspiring. Hotels, resorts and destinations that embrace these principles will see their bottom lines grow as well — as people continue to seek more connection, meaning and purpose in their lives, looking for ways they can leave the world a better place for their children and grandchildren, so that they too can enjoy the same incredible travel experiences in the future.
Do you have a personal favorite hotel in the Beyond Green portfolio? Is there a certain hotel/destination on your bucket list?
It would be impossible to pick a favorite hotel in the portfolio, but I do have Three Camel Lodge in Mongolia on my bucket list, since I have never been to Mongolia and feel like I will be transported back in time.
What is one of your most memorable travel experiences?
Certain countries leave an imprint on your heart and soul, and Southern Africa is one of those destinations. I have traveled the world, and I am still in awe of how I feel when I travel to any of the countries in Southern Africa. A powerful experience for me was taking a sunrise hot air balloon ride and landing in the middle of thousands of migrating wildebeest! The staff cooked breakfast from the burners of the hot air balloon. It was breathtaking to experience such an amazing natural phenomenon in that setting.
How have your own travel experiences shaped the brand?
My most memorable travel experiences have always involved feeling very immersed in the local culture and community where I happen to be. I like to eat where locals eat; shop where locals shop; visit a house, village or community; take a cooking class on the local cuisine; and, if possible, do something to give back. I find that this experience starts with the people on property. If they are hired locally, they are the best insider's guide to an amazing experience, and you not only leave with new friends as a result but also a deep understanding of the destination and culture. This is the cornerstone of Beyond Green's pillars.
[See also: Beyond Green and andBeyond Partner on New Travel Platform]