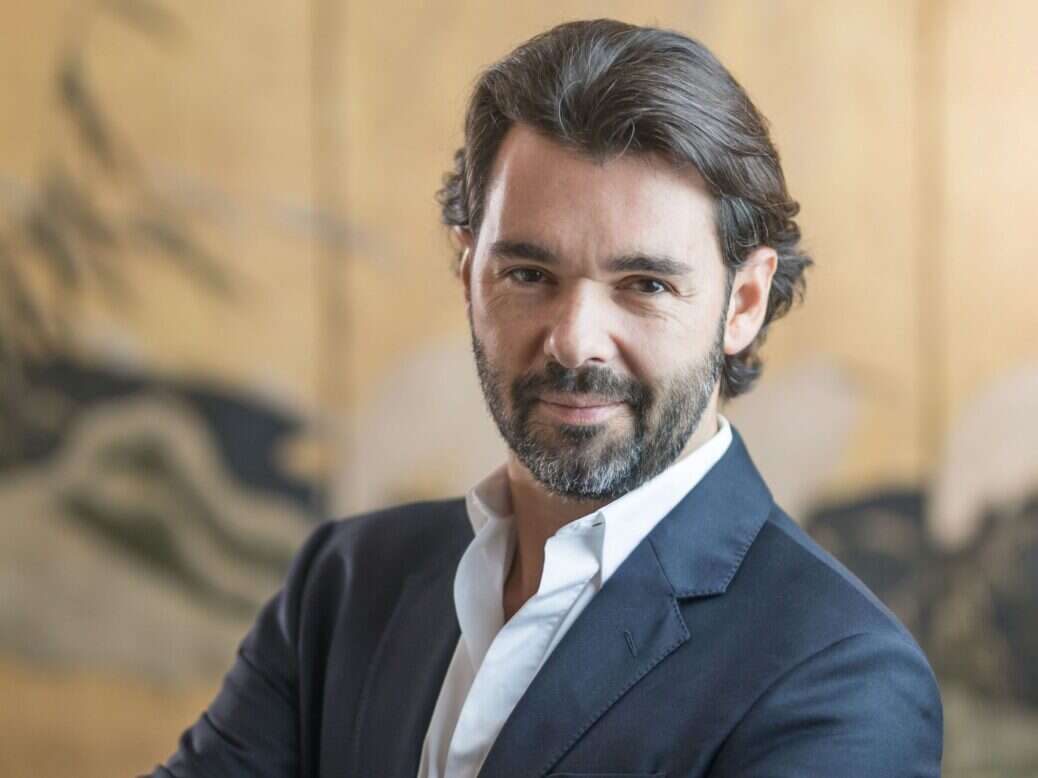 "I am just like a lawyer or a doctor," Antoine Chevanne laughs. "I can't say anything about my clients." And yet, I find myself pretty enthralled by a lovely story about Tony Curtis, who Chevanne assures me, is "very, very nice."
I'm speaking with Antoine Chevanne, the owner of St. Tropez's beloved Hotel Byblos, across Zoom. It's the kind of dreary London morning that would inspire daydreams of a Cote d'Azur getaway for even the most resilient of us, and Chevanne looks every part the French Riviera icon, his skin a golden tan, his summer suit perfectly ironed.
I've just asked him if he has any personal favorite anecdotes of guests within the decades of Hotel Byblos. From when it was first opened in 1967, this bonafide institution of the Riviera has attracted all corners of high society, from British royalty to American A-List actors, into its Grecian-styled arms. It doesn't hurt that it comes with a pretty cool club, Les Caves du Roy, to boot.
[See also: The Best Luxury Hotels in the South of France]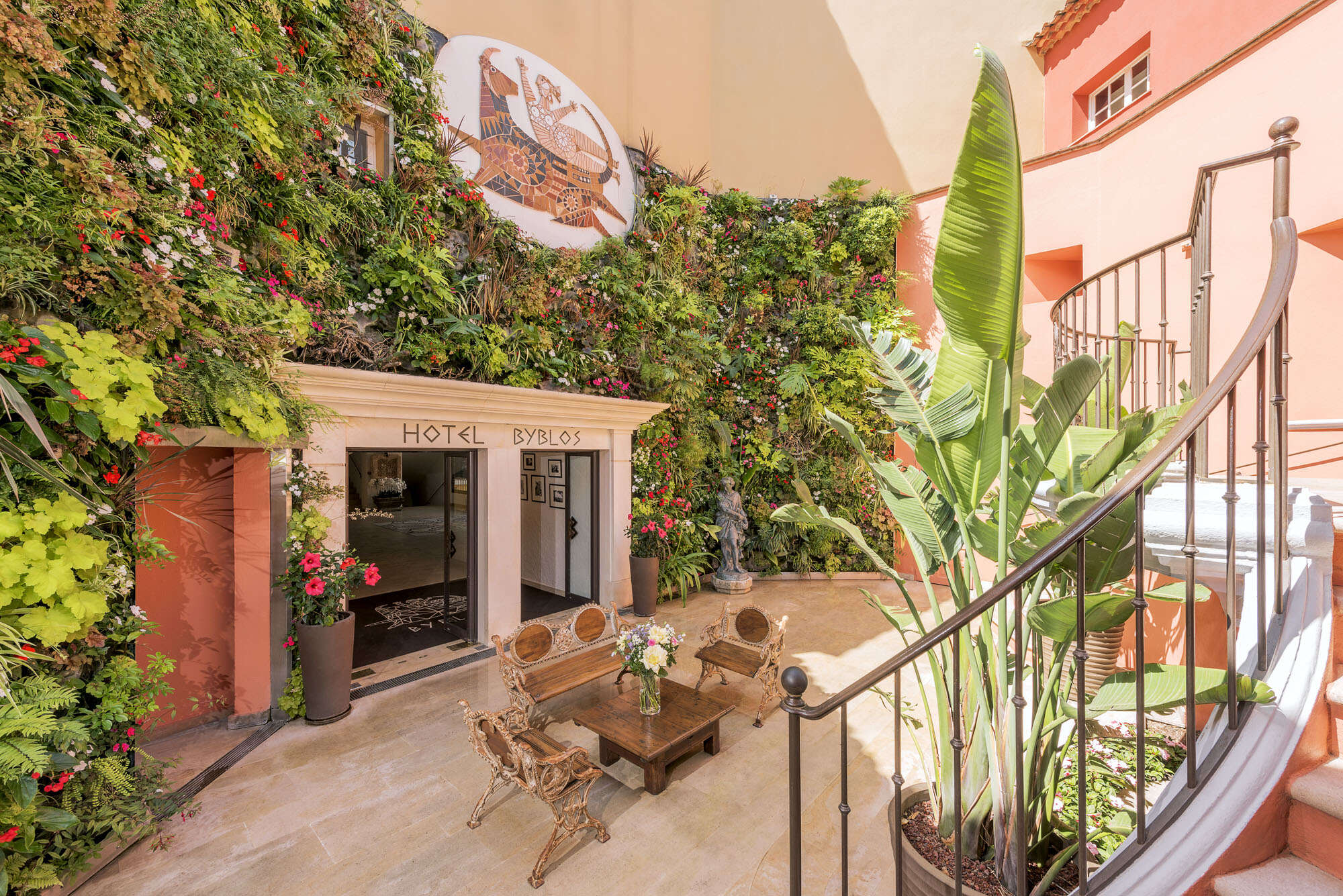 In fact, even its birth has become something of regional folklore, yet another story to add to the hotel's glittering, glitzy character. Legend has it that it was created by a billionaire who desired to create a "charming castle", as Chevanne so elegantly describes the hotel, for none other than Brigitte Bardot.
The glamour only continued once said billionaire, the Lebanese Jean-Prosper Gay-Para, sold it to Chevanne's great-grandfather, Sylvain Floirat.
"He met at a dinner party," Chevanne says. "He says, 'Well Mr. Floirat, would you be interested in buying a hotel?' My great-grandfather was a very curious person, but he didn't know anything about the hospitality industry. He said 'Yes, why not, but you have to make a very interesting financial offer.' And then Gay-Para replied with a number, and my great-grandfather said yes."
Hotel Byblos has been an epicenter of balmy hedonism, timeless Mediterranean style and unforgettable summer vacations for the globe's glitterati for over five decades now. Its name is synonymous with the infinitely chic St. Tropez, and its Greek-stylized branding with summer luxury.
"Not the best financial decision made by Gay-Para," I comment. What was Floirat's vision when he first accepted the offer; could he have foreseen the unrivaled potential of the hotel?
"He saw the potential," Chevanne confirms. "I truly believe he didn't have any vision in that precise moment… But [he] visited the hotel, saw the location. It is a jewel in the heart of St. Tropez."
[See also: In the City of Light, Le Bristol Paris Dazzles]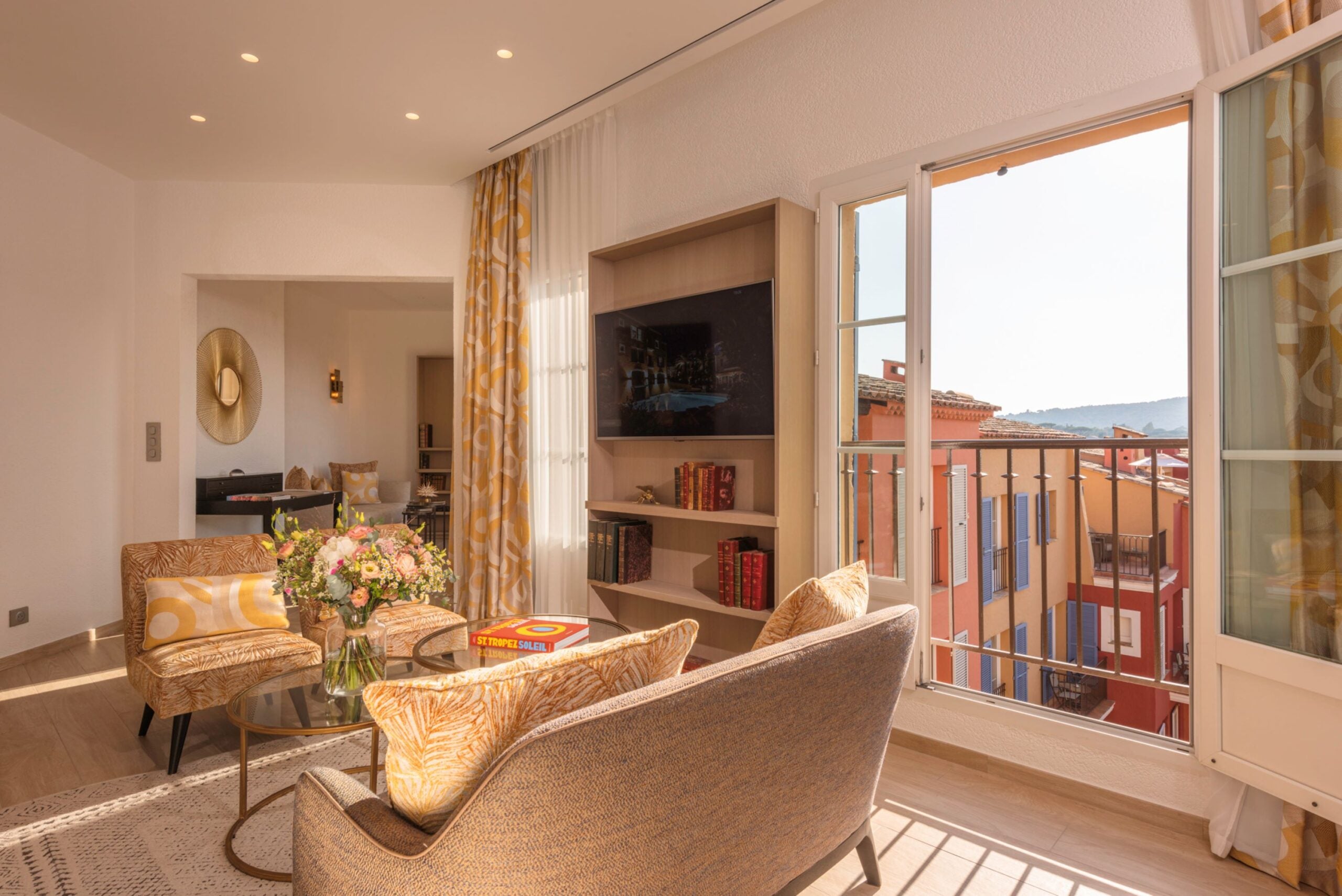 And the hotel has remained in the family ever since, a remarkable accomplishment in today's hospitality industry. Most of its peers – whether fellow Palace status hotels across France or luxury hotels across the Riviera – have been swept up by the likes of Oetker Collection or Rosewood. What is Hotel Byblos's secret, I want to know.
Chevanne smiles. "In one sentence, I would say we have succeeded in preserving the DNA of the hotel through time without trying to bend around the pressure of a specific trend. We succeeded in adapting ourselves throughout time, throughout changes, listening to clients, now some of the clients have become friends to us. We still meet every summer."
"So we have a big ear, listening to requests and feedback. Also, the way people are living – some of these people have everything in life, so they can test all the destinations, and it's always super healthy for us to listen to the change in their way of living… And adapt the product with our core clientele."
Striking that balance between tradition and heritage with the ever-changing pace of the modern luxury tourism industry is something I would assume is difficult, but Chevanne speaks of it with a charming ease.
"There is one word that can describe how we succeed in preserving everything, keeping the distance with the competition, being a contemporary hotel as well," he says. "It's all about family."
"It's not only about the ownership," he clarifies. "We are all a big family, the employees, the clients; we are all belonging to the same family."
[See also: Michelin Star Chef Tom Aikens on Risk-taking and Regrets]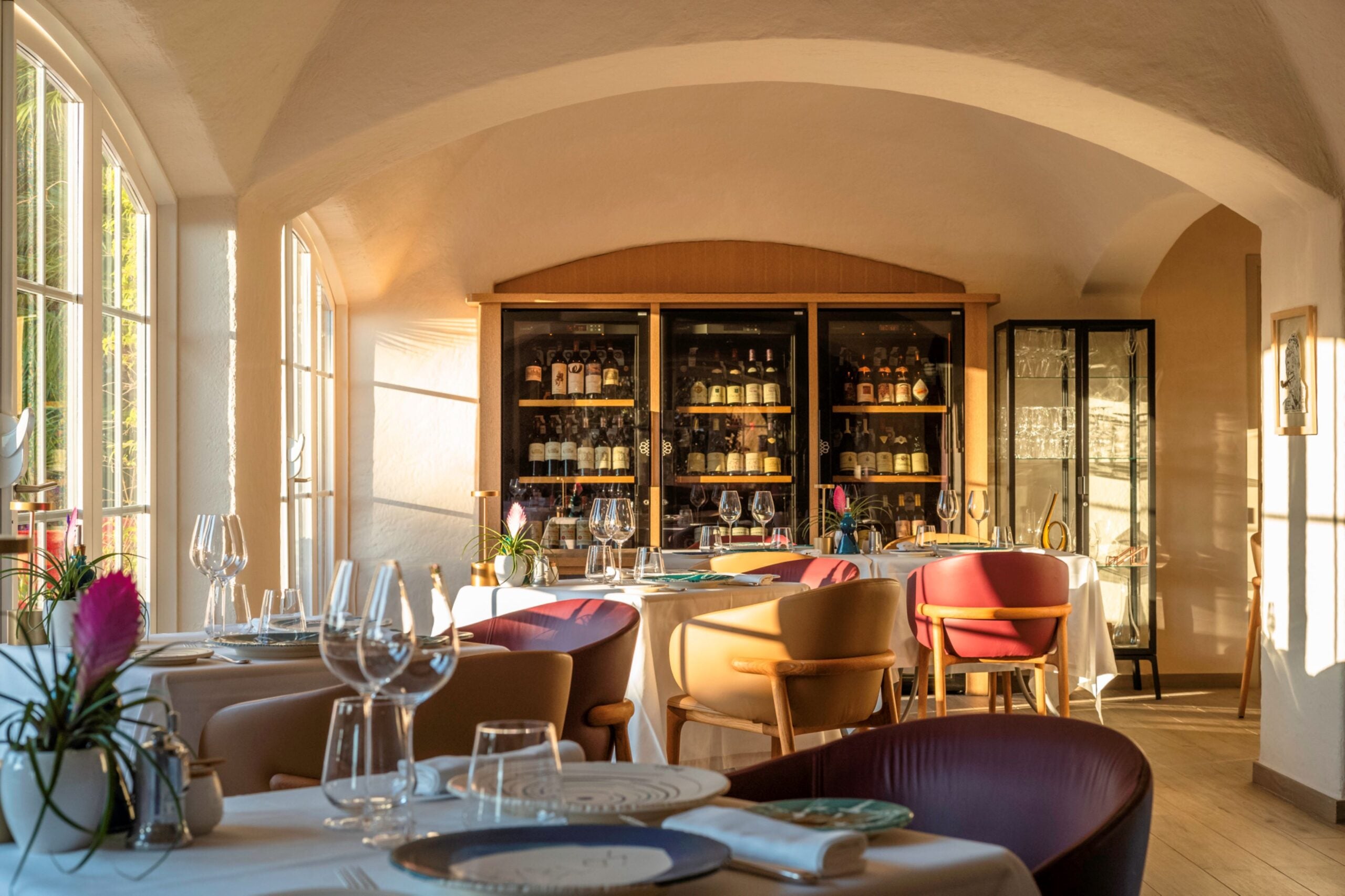 Perhaps he can see the cynicism on my face from across the laptop screen because he smiles and speaks again. "Some of the clients have been coming since 1967. Now their children, grandchildren, great-grandchildren are coming." But what of the staff? Chevanne tells me about a current concierge whose father was the chef when the hotel first opened.
Even within his own family, it's a considerable difference from the in-fighting popularized by Succession. Rather than Shakespearian-style aggression and manipulation, Chevanne tells me his mother had personally decorated each bedroom and suite at the Hotel Byblos.
"It is a feeling of a family home," he says. Later, when we compare Byblos to other hotels in the region, he summarizes the ambiance as being a "warm beauty."
"My biggest concern at the moment," Chevanne says, "is to be assured that we transmit all these values to the next generation. Choosing the right employee, the right place, at the right time. I'm speaking with all the heads of service at Byblos… We must keep going on and preserving the DNA of Byblos."
But far from being a museum to the breezy, flighty hedonism of the 1960s and 70s jet set scene, Hotel Byblos is roaring forwards. It recently radically repurposed its spa, inspired by Chevanne's own wellness journey.
"I'm a very pragmatic and analytic person, I'm more on the side of the pessimistic clan," he says of his first foray into meditation with his instructor. "But when I tried it once with Marion, it was a guided meditation, I was very surprised by just meditating – just turning off my brain. I really felt the benefit."
[See also: Anantara Palazzo Naiadi: Redefining Dolce Vita in Rome]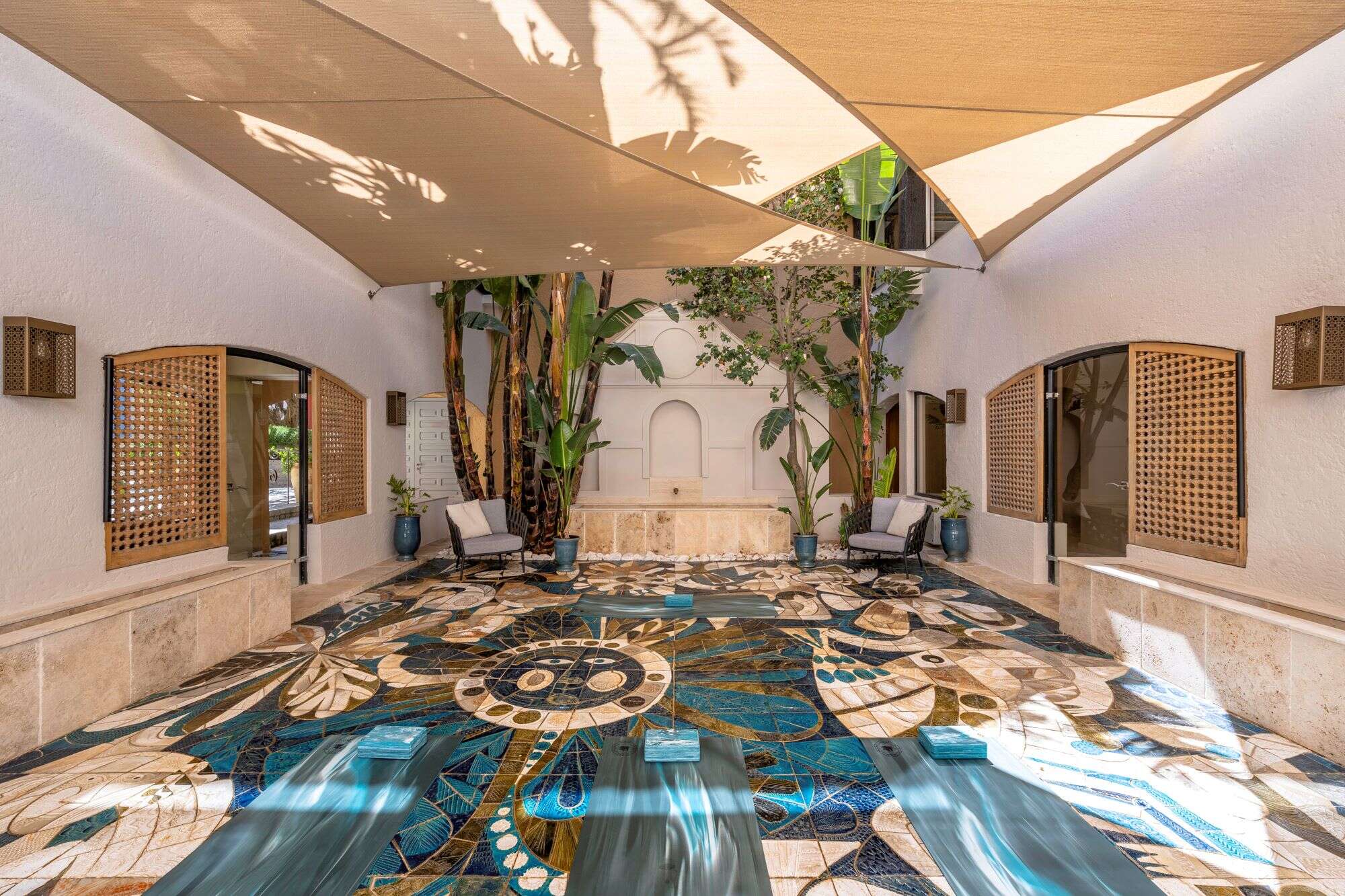 He gained so much out of it that he recruited Marion to help him bring it to Byblos. "I'm not a person to be into the yoga thing," he tells me. But he acknowledges that he felt something and feels considerably "better now".
Despite only launching the new spa a few months ago, Chevanne already has plans for what's next for the charming castle.
"I plan to keep listening to my clients," he chuckles. "Keep listening to their requests, their way of living. But truly speaking, I have planned a lot of things in the next five years. It's a surprise." And without skipping a beat, Chevanne adds, "It's to do with the rooms and the pool. Voila."