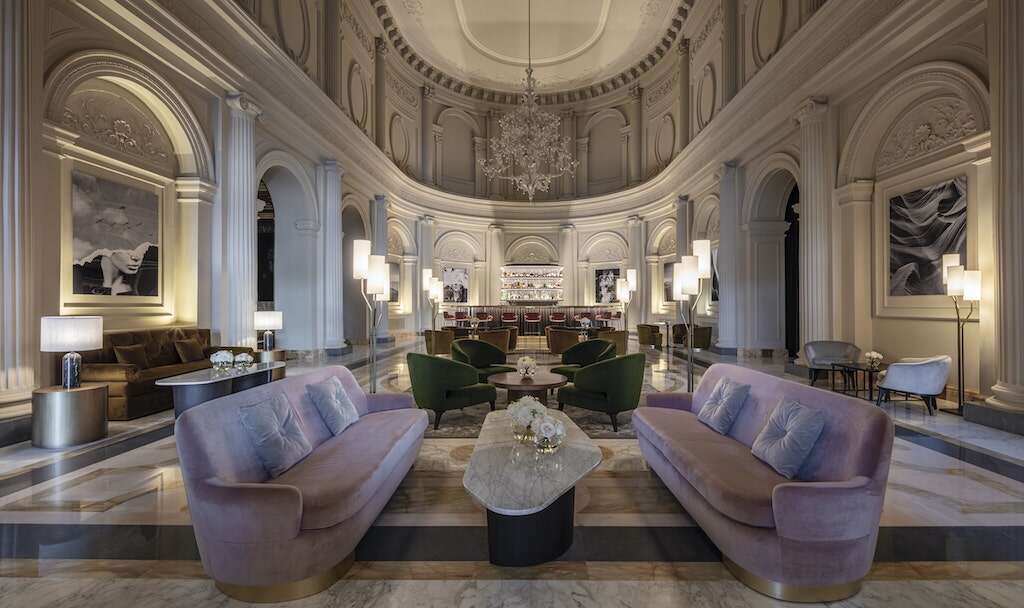 This article contains an affiliate link. See our Privacy Policy for more information.
The writer George Eliot called Rome the "city of visible history." To me, Rome goes beyond visible history to have palpable history. Since my first visit to the Eternal City as a child, though I didn't know the quote, what entranced me was the fact that you could, as Eliot conveys, walk amongst history in Rome (touch it, sit on it, stand beneath it) — sometimes I even felt I could hear it and smell it.
A trip to Rome felt like a magic carpet ride to another time, a place of possibilities, where perhaps the portal to another realm was just through an aperture in the Colosseum, up the Spanish Steps or via a secret button wedged into Trajan's Column.  
I've learned that in Rome, I don't have to time travel to enjoy the allure of ancient art, artifacts and antiquities. I just need to take notice, not rush past them in my effort to arrive wherever I'm going.
[See also: Anantara Signs UNESCO Sustainable Travel Pledge]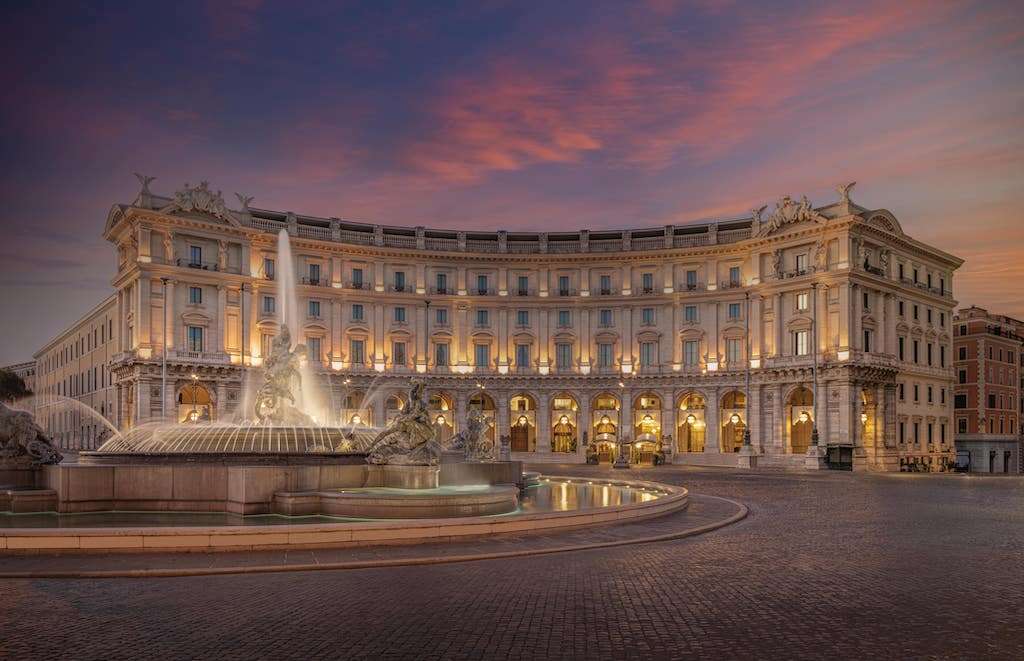 Old things co-exist in modern Rome with new buildings (and other modern accouterments such as cars, Vespas and cell phones) in an effortless and bold pastiche — like the way a fashionista confidently dons flowers, stripes and polka dots all at once, and manages to pull it off. Rome is both old and new, both rooted and fast flowing to the future.
That's why Anantara Palazzo Naiadi Hotel, which lords over the Piazza Repubblica and its grand fountain on Rome's seventh and smallest hill, resonates so.
[See also: Anantara Opens First Resort on the World Islands, Dubai]
Re-minted and reopened in 2023 by Anantara Hotels & Resorts, a revered and well-established Asian-based hotel group, Palazzo Naiadi had previously been a decently luxurious Boscolo Hotel. Redone to Anantara's lavish standards, the Palazzo Naiadi hotel dances into the future as aptly as the nymphs in the fountain it overlooks.
A 19th-century Neoclassical confection of white travertine all awhirl, the palazzo curves around fountain and piazza with beguiling majesty. Its colonnaded entry is a proverbial red carpet welcoming guests into a cosseting den, which opens to a just buzzy enough lobby and a grand lobby bar, replete with Murano chandelier.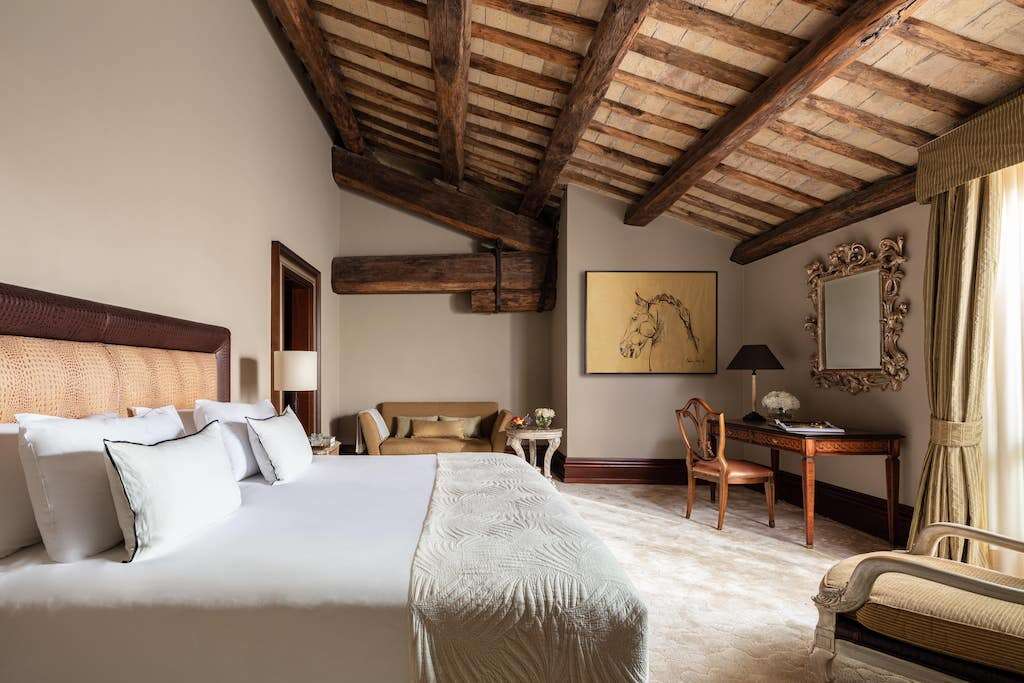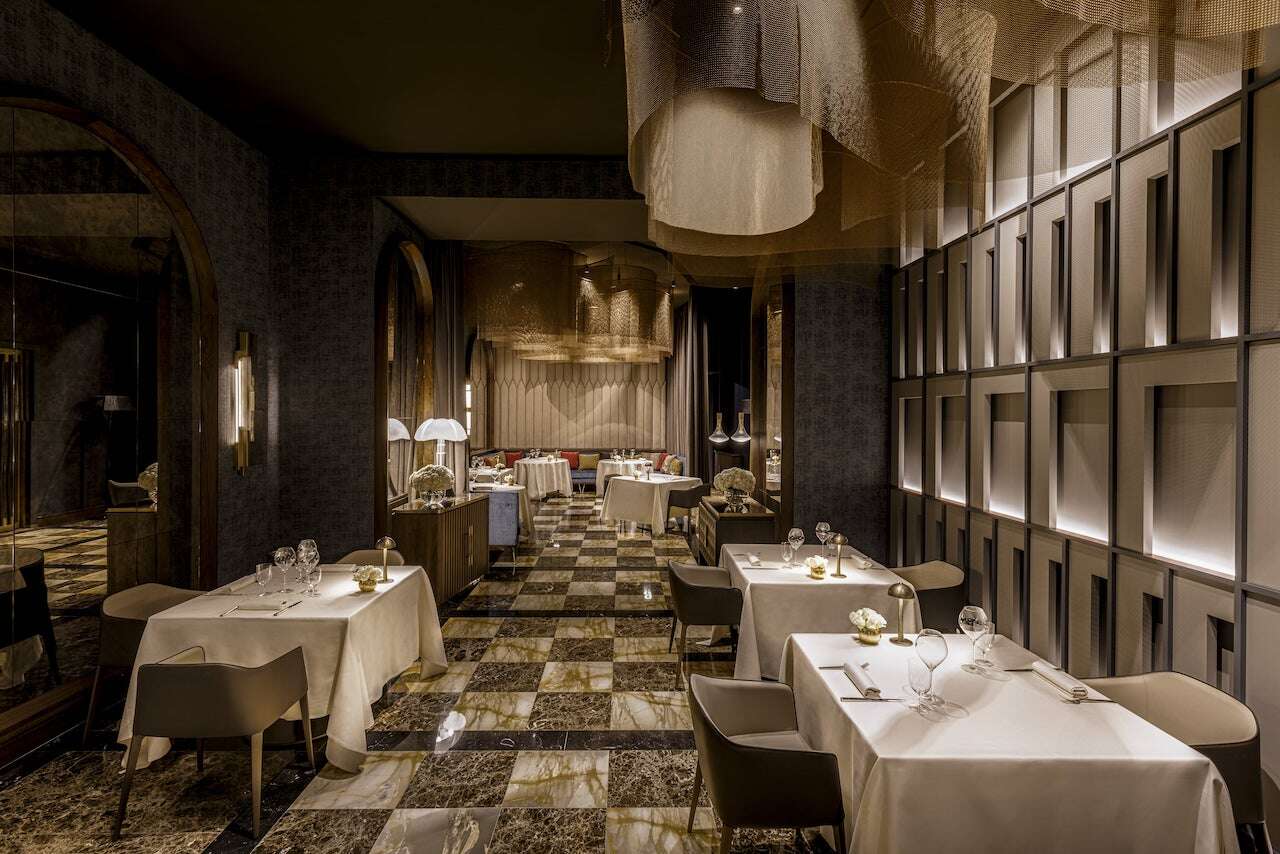 There's a gastronomic restaurant INEO, a rooftop pool enlivened by newly opened, drop-dead cool SEEN by Olivier (alight with techno beats aplenty), deep soaking tubs in the rooms, spectacular service, a state-of-the-art fitness center and a truly inspired spa.
Opulence reigns, but for me the best part of Anantara Palazzo Naiadi can be found on the bottom level, where a glass floor showcases subterranean old Rome — part of the extant Baths of Diocletian, the 4th-century public bathhouse that lies across the street but once extended to the hotel.
There's a certain, utterly Roman Fellini harmony in a place that has SEEN on the roof with jaw-dropping city views from all sides, underscored by a perpetual dance beat and old Rome revealed in profound glory in a quiet public lower level, better suited for an intellectual tete-a-tete. 
Stay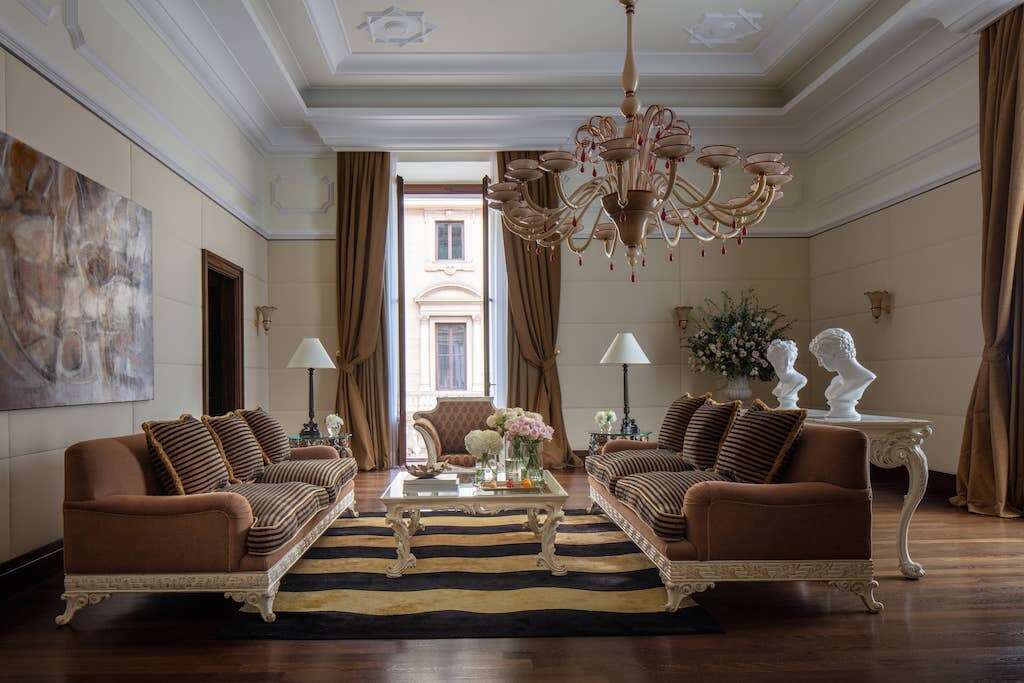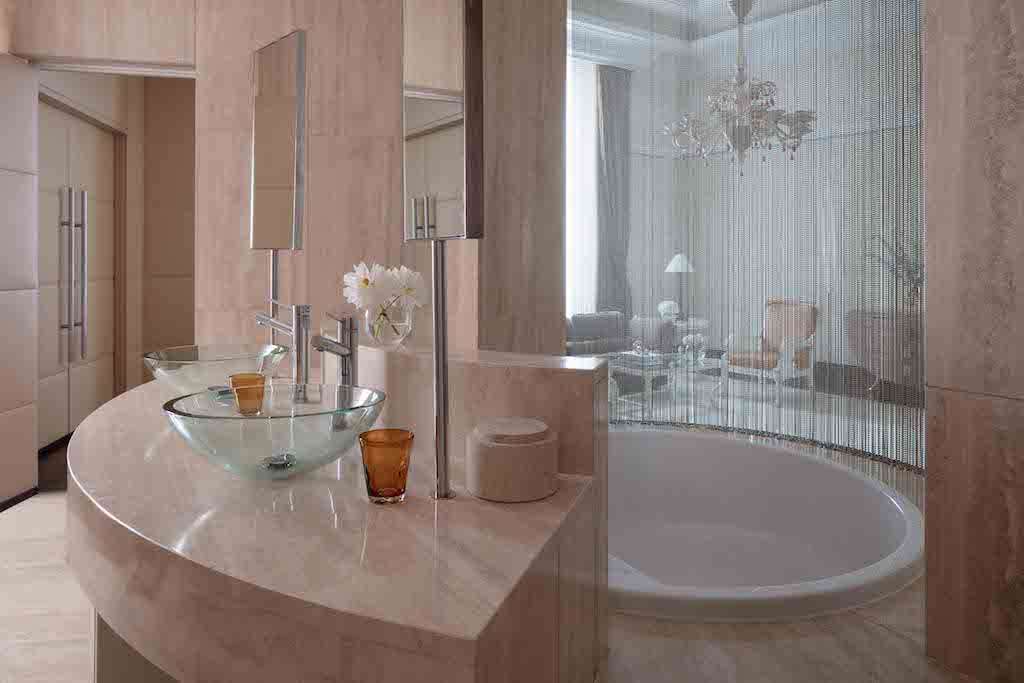 Choose from 238 rooms and suites, many of which face Diocletian's Bath, the piazza and its gurgling, mesmerizing fountain. Rooms are airy, sumptuous with old-school Roman details like gilded mirrors, marble bathrooms, high ceilings and indisputably lush textiles and fabrics.
Huge windows (and in some cases balconies) look to the piazza and its ever-spinning circle of traffic. It's the kind of view that makes you say aloud "Ah, that's right. I'm in Rome."
The oldest wing of the hotel dates to the 18th century and served as the papal granary. It summons history with details such as exposed wooden beams.
Ever embodying Italian verve, amenities are — certo — Acqua di Parma. The 2,000-sq-ft Presidential Suite, designed by architect Maurizio Papiri as a "palatial retreat", features floor-to-ceiling windows and riveting modern art.
Dine
La Fontana
The Palazzo's all-day dining restaurant elegant La Fontana overlooks the piazza. Starting the day there with a perfect Roman-style cappuccino is an invigorating and immersive way to start the day. From the eye-poppingly abundant buffet breakfast to Roman-style pasta specialties (Cacio e Pepe anyone?) at lunch, La Fontana excels.
INEO
For gastropods, this swanky bolthole by Roman-raised chef Heros de Agostinis lies on the first floor. A lyrical place with tasting menus that draw from old Roman influences, while simultaneously spinning recipes with contemporary flair, INEO absolutely wows on both the culinary and design front. Diners looking for what they imagine to be classical Italian (say, pizza) should go elsewhere, but gourmands will be deeply satisfied.
SEEN by Olivier
Upstairs on the verges of Rome's most stunning rooftop pool, SEEN brings a contemporary global game to play, a nod to 2023's version of dolce vita. From sushi to craft cocktails, ramped up with trendy dance music, SEEN has already become the city's most talked about hotspot.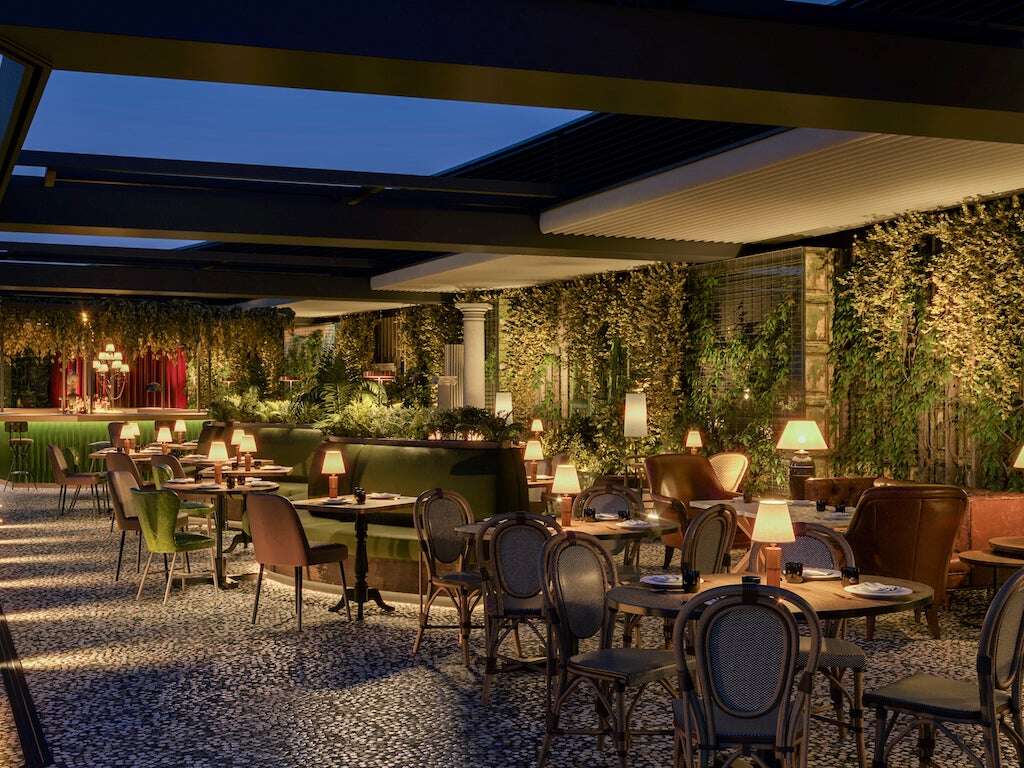 Design
Again, the hotel conjures the glories of classical Roman style (impeccably lavish, bold and pampering) apropos to a palace setting. At the same time, common areas from heady SEEN on the rooftop to the stylish Lobby Bar redefine dolce vita chic artfully for today's travelers. 
Explore
Throughout its myriad global retreats, Anantara prides itself on offering guests an opportunity to delve into a destination's culture. They offer innovative VIP experiences designed by local experts from cooking classes to behind the scenes tours.
In Rome, some try to include an Eat Pray Love Tour by golf cart. There is a limo option as well, but the golf cart was a silly and entertaining way to zigzag through traffic – my guide was outstanding. A Vespa tour sees guests ride along in a sidecar seat with their guide on the Vespa. Or there are the peerless, intimate tours of the Vatican, Diocletian's Baths and other historical sites. Most anything can be arranged. 
Don't miss the Palazzo's gorgeous Anantara Spa, which themes itself on the hotel's history with signature treatments, such as the Diocletian Ritual.
Rooms at Anantara Palazzo Naiadi start from $1,000 per night. Contact palazzonaiadi@anantara-hotels.com, +39 06 489 381, anantara.com