The south of France just has a certain je ne sais quoi that few other destinations can match up to. With its azure waters, chic crowd (both local and visiting) and enviable climate, there's nowhere quite like the French Riviera. And for those intent on making a corner of this beautiful part of the world their own, an incredible real estate opportunity has just come on the market.
Occupying a coveted location on Boulevard Maurice Maeterlinck in Nice's exclusive Mont Boron neighborhood, this waterfront villa has style in bucketloads. Designed by celebrated French architect Jean Nouvel, it rejects the traditional principles of classic French design, replacing them with an ultra-modern design.
[See also: Provence and Paris lead France in Prime Property Price Growth]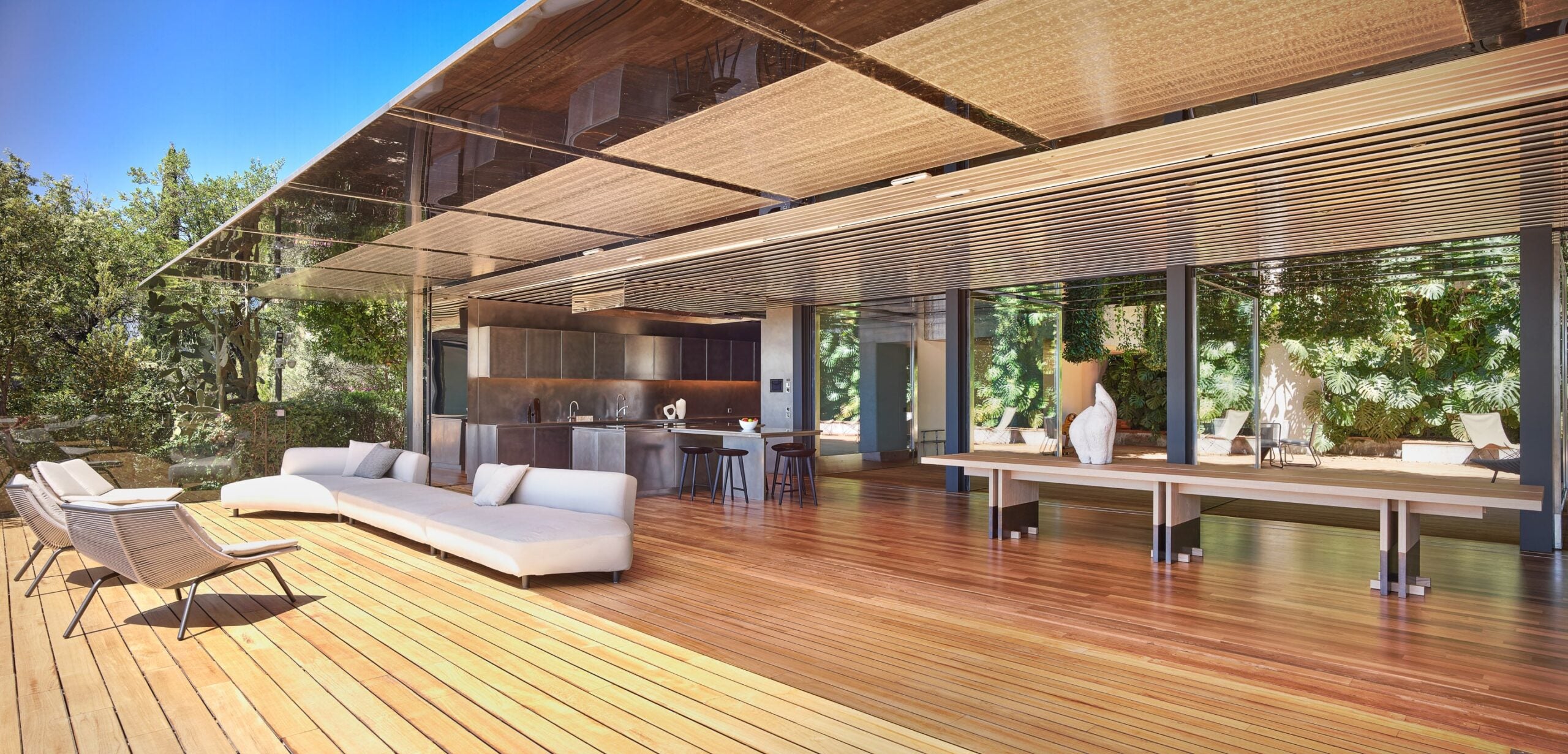 The villa artfully blurs the lines between indoor and out with huge glass walls framing the panoramic views beyond. Inside, an earthy color scheme further creates synergy between the property and its leafy surroundings, while an abundance of glass and metal details maintain the contemporary feel.
Covering a total of 5,920 sq ft, the sleek villa is set across just two floors, connected via a funicular and a set of stairs. What it lacks in vertical space, however, it makes up for laterally with four roomy en-suite bedrooms occupying the entire second floor. Each of these rooms boasts its own outdoor terrace and floor-to-ceiling windows.
[See also: Beaufort Gardens: Old Meets New in London's Knightsbridge]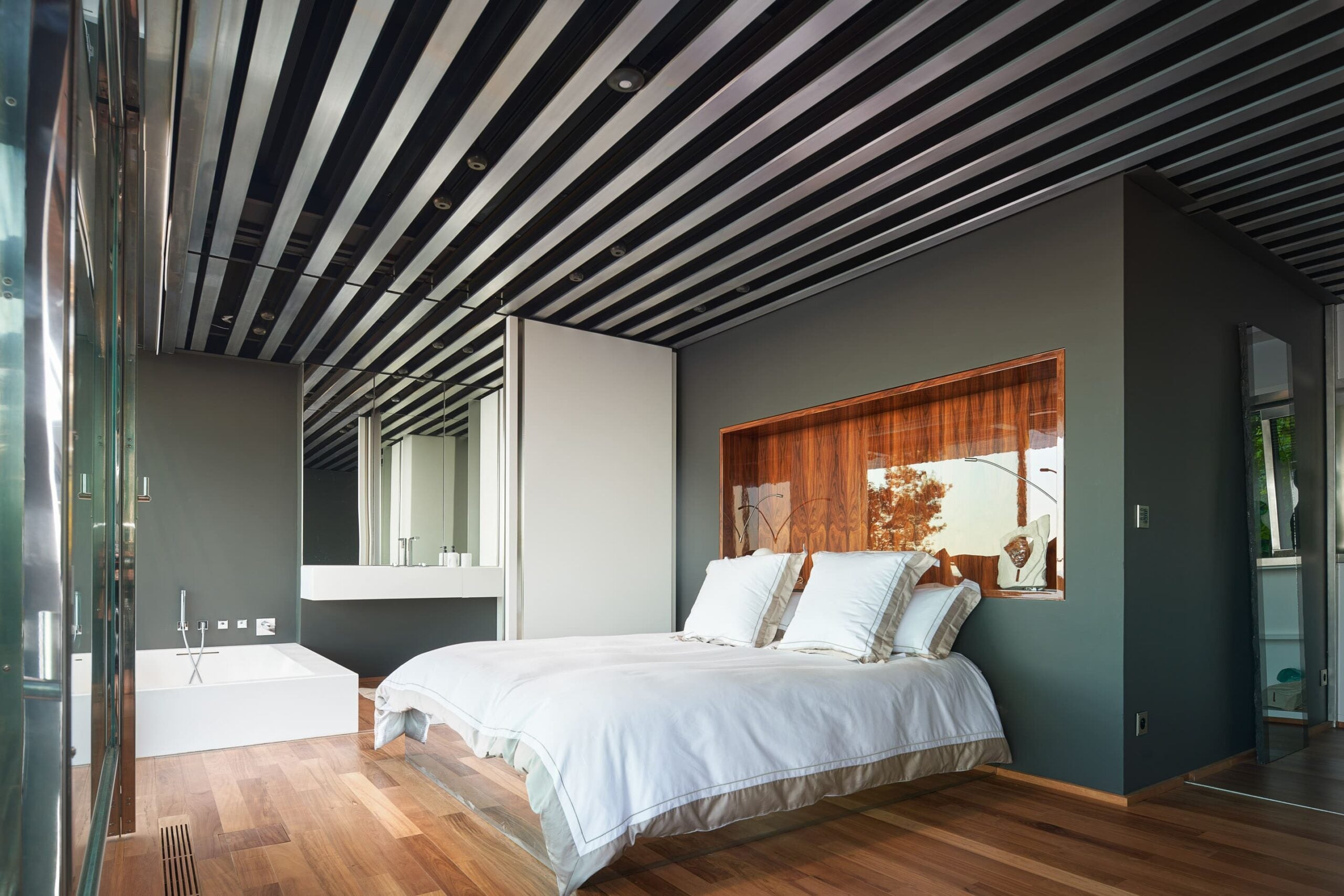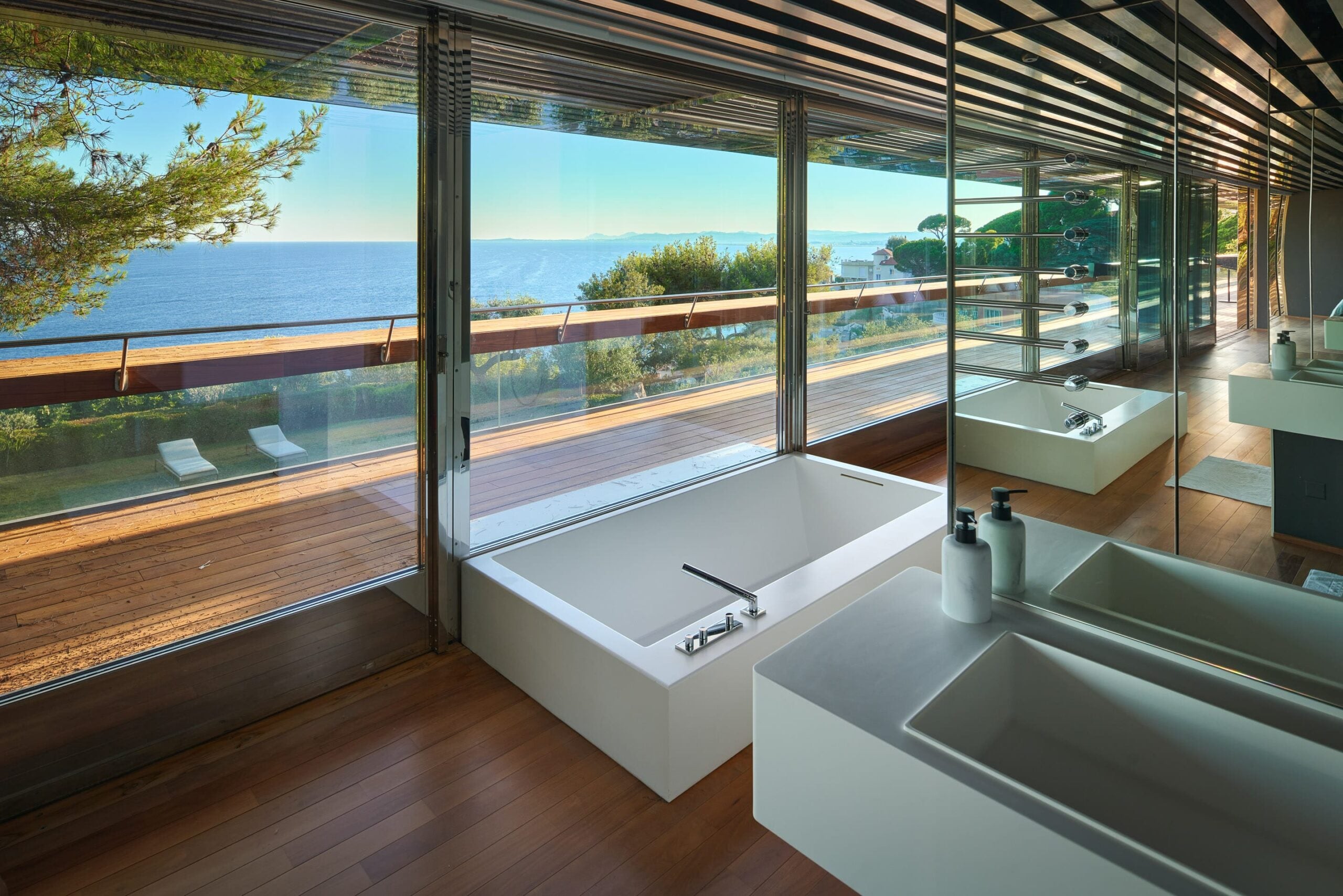 Like the rest of the property, the bedrooms have a minimal – but never boring – color scheme. Deep green walls and natural wood finishes emulate the feeling of a verdant forest scene, while the pure-white suite in the adjoining bathrooms (including a sunken tub for gazing out at those ocean views) adds a modern touch.
Back downstairs, the first floor is made for entertaining. A fully open plan layout invites energy – and of course, party guests – to flow through the space uninterrupted. At the far end, an industrial-style, fully equipped kitchen promises to be a hub for mingling, while multiple reception areas are subtly separated by glass dividers, creating more intimate nooks.
[See also: The 10 Best Restaurants in Monaco]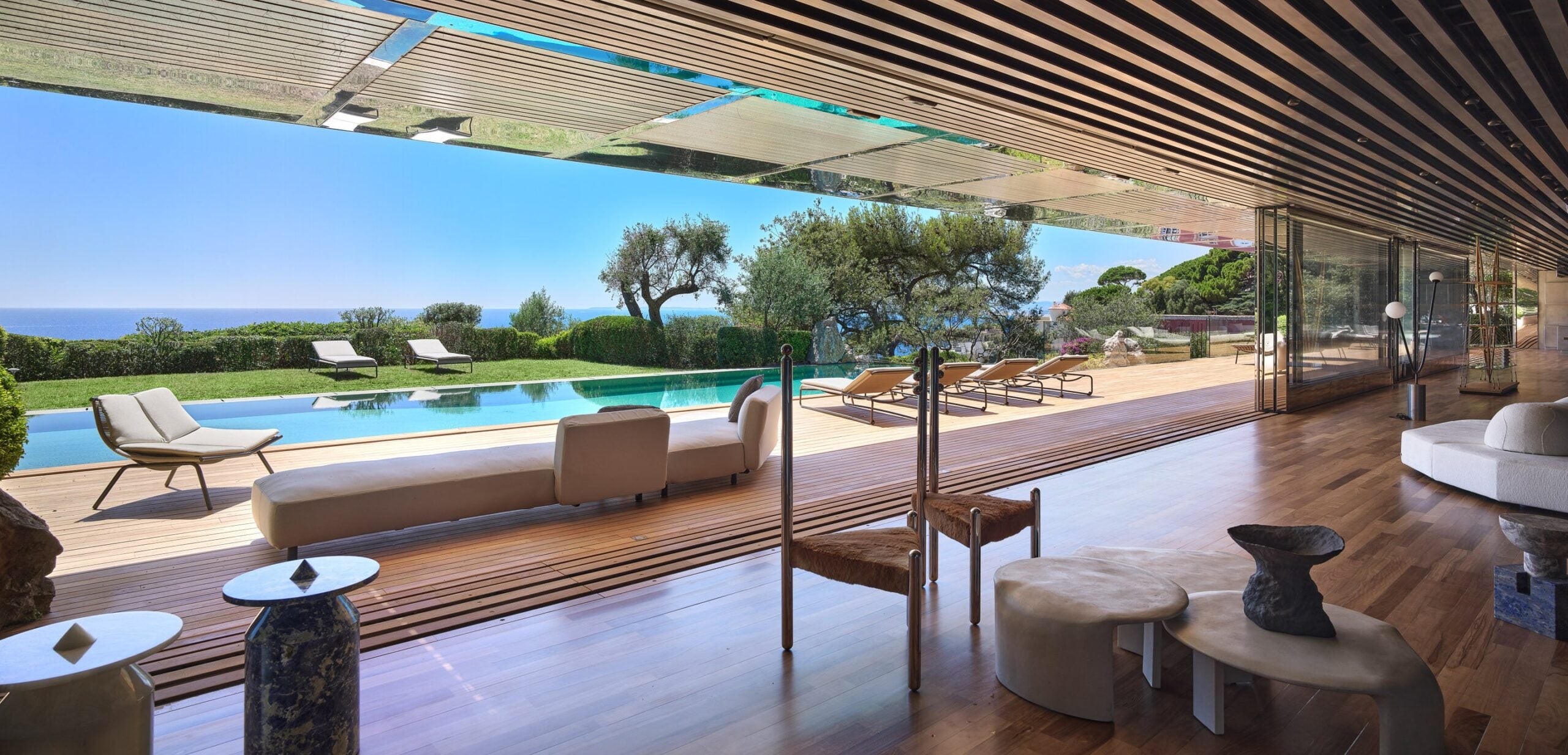 Of course, this is the south of France, so outdoor space is a must, and this property boasts 2.1 acres of surrounding land. The villa's full-height retractable glass walls invite the party to continue outside, where a spacious decked terrace opens out onto an infinity pool and an immaculate lawn beyond.
At the rear of the property, another outdoor terrace – this time flanked by a living green wall – offers another intriguing place to socialize.
€20,900,000 (approx. $22,610,000), search.savills.com
[See also: Mondrian to Launch New Hotel in Cannes]