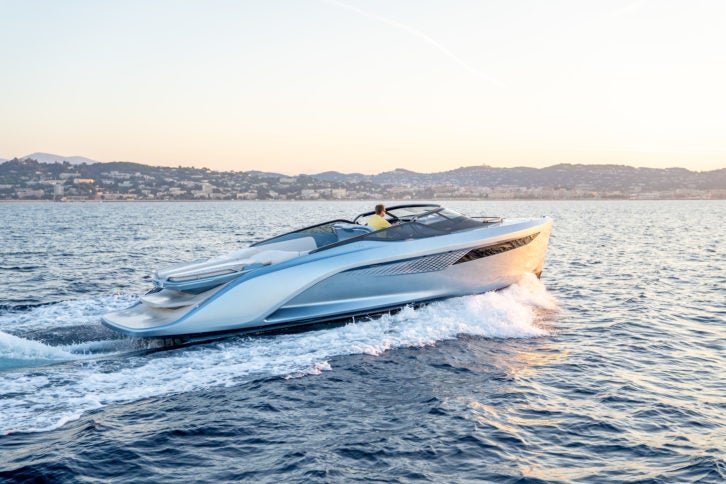 Princess Yachts, the England-based yacht builder, has launched a new sports yacht, the R35.
Working in tandem with Italian car-design brand Pininfarina and decorated Olympian and America's Cup competitor Ben Ainslie's BAR Technologies, the R35 uses this race-bred technology to hit top speeds of 50 knots.
Using a combination of a lightweight carbon-fiber monocoque (loads of stress are supported through the yacht's body) hull, aerodynamic air blades and direct injection V8 engines, the R35 is the fastest yacht that Princess has ever built and one of the fastest yachts on the water today.
Inside is a calm area flooded with natural light through the windows and a skylight. There is a wet room on board, a dining area that can be converted into a double bed and a galley kitchen, so you're not compromising on creature comforts when you're on board and underway. Choose from five metallic paint finishes for the exterior and three interior schemes inspired by the yacht's automobile partner.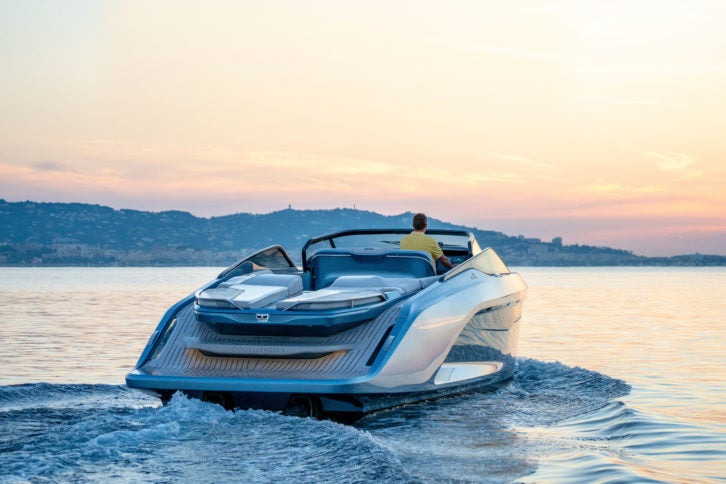 Back up top, in addition to the seats in the helm station, passengers are able to relax in the seating area surrounding a dining table. And though you're traveling at an impressive speed, don't fret about your sunglasses falling off and your hair looking a mess — ingenious side wind deflectors and the profile of the windscreen ensure airflow is directed above the cockpit. Aft of this area is a sunpad for reclining or drying off after a refreshing dip.
Price: From $640,000
Contact: sales@princess.co.uk, +44 148 922 3806, princessyachts.com