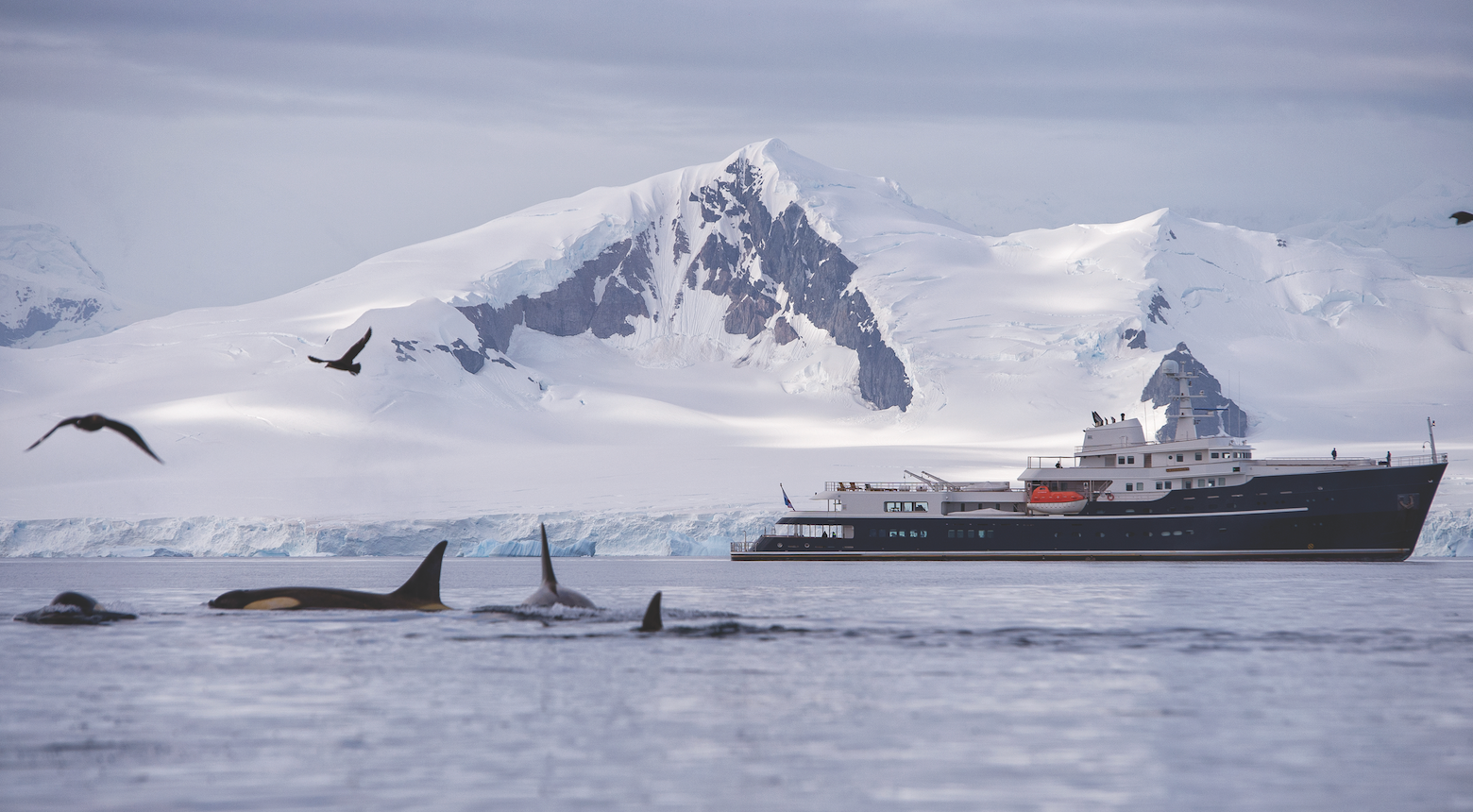 From cruisers and sports fishers to sailing and motor yachts, there is a range of sea vessels available for intrepid travelers to discover the oceans and enjoy the finer things in life. As more people grow curious about isolated parts of the world and having adventurous experiences, there is one type of yacht that has become more popular: explorer yachts. But what exactly are explorer yachts, and how are these extraordinary vessels different from other types of yachts?
[See more: Top 10 Explorer Yachts in the World]
The Basics
In essence, explorer yachts – also known as expedition yachts – are yachts that have been purpose-built or converted to be able to travel long distances without needing to find a port. Another major factor is that an explorer yacht should be able to reach some of the most remote areas in the world, giving those onboard total freedom to explore the world's oceans unhindered.
Each vessel's specific features can vary, depending on where they are going and what those onboard wish to do. For example, those who are chartering a yacht for a remote diving expedition will most likely travel on a yacht that is different from what a family doing an extended holiday or a group of friends on a big game fishing trip might choose. Saying this, there are some features that explorer yachts will have in common, separating them from other superyachts that are more fair-weather vessels.
Seaworthiness
[See also: How to Charter a Superyacht]
True explorer yachts must be extremely seaworthy, capable of safely sailing through the roughest seas and harshest weather while also keeping guests comfortable. One of the most important aspects of a yacht's design that will influence its seaworthiness is the form of the hull. Most vessels will have what is called a full displacement hull form – a deep and wide hull that is designed to cut through the water rather than riding on top of it.
While not all explorer yachts travel to arctic regions, if travelers want to explore polar waters the yacht they travel on needs to be certified as Polar Code B compliant. Whether a yacht is compliant or not will depend on how robust the hull is and the vessel's ability to deal with ice. The best explorer yachts will follow the International Polar Code (set up in 2017), which provides details and requirements of how a yacht can be designed and operated in order to be certified to sail these treacherous waters.
Voyage Duration
[See more: Twenty for 20: Innovative Yachts of the 21st Century]
Explorer yachts are some of the most autonomous yachts in the world, meaning that they are able to travel long distances without visiting a port or having to refuel. This is why an explorer yacht's fuel tank capacity is so important – the yacht should be able to travel around 5,000 nautical miles or more (at about 10 knots) without refueling.
The crew's ability to easily maintain the vessel is also of vital importance, considering how far an explorer yacht can travel and how remote its surroundings can be. Whether it's because of difficult weather or harsh seas, wear and tear on an explorer yacht can be extreme – making it essential that routine maintenance or any repairs are easy to complete. It is also why many vessels are made with the highest quality materials and have the best systems, in order to simplify upkeep.
As the duration of a voyage on an explorer yacht is often longer than other types of yacht, the vessel should be able to store all the necessary equipment and supplies for the journey. This is when a full displacement hull also comes in useful: being wide and deep, it will often have ample internal space. The best vessels are able to generate freshwater, appropriately manage waste, and hold all necessary spare parts and provisions – all while offering guests a luxurious and comfortable stay onboard.