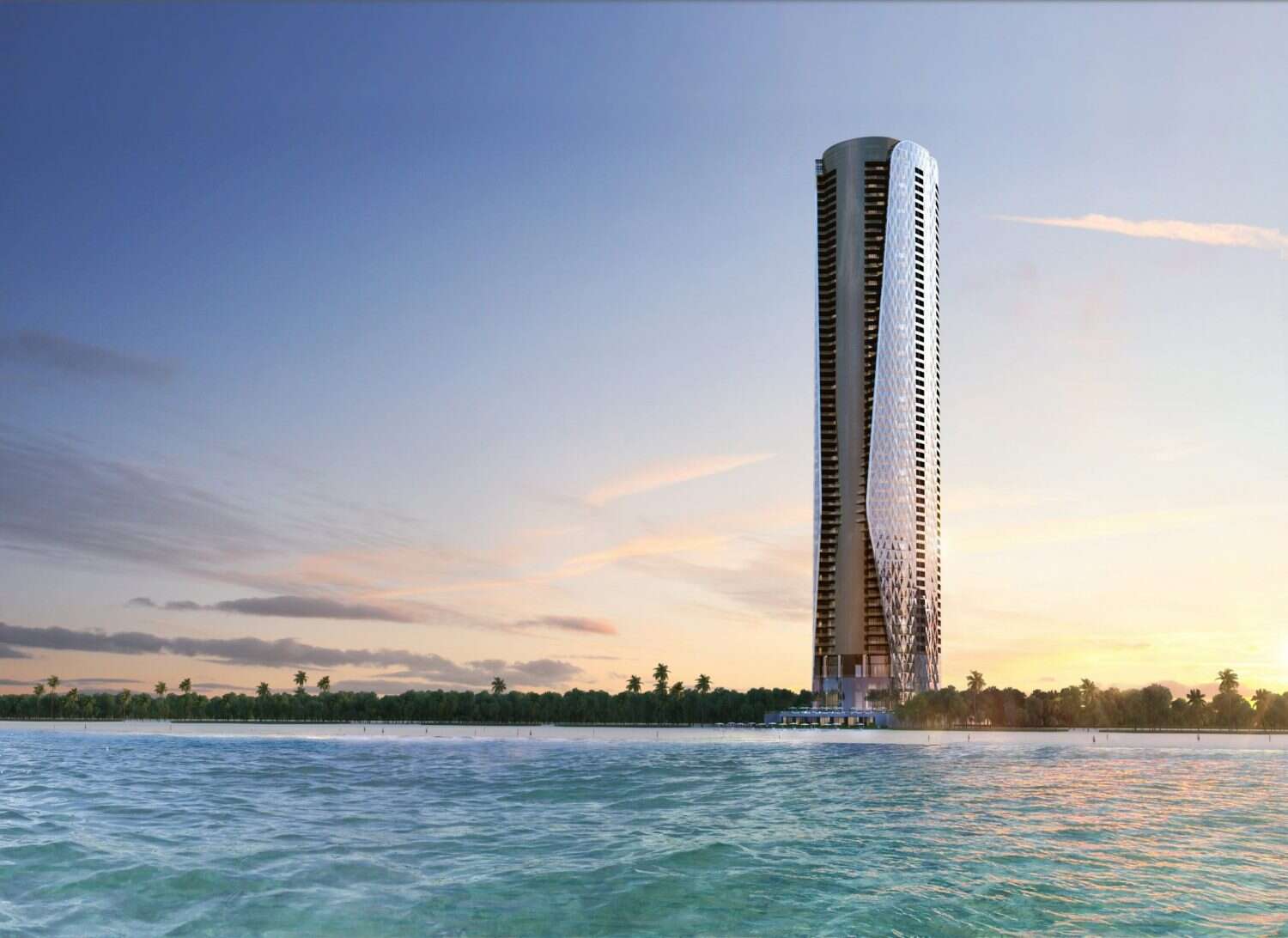 Bentley Motors is joining the branded residences bandwagon. The luxury British car manufacturer has announced plans for its first residential tower in Sunny Isles Beach, Miami, in partnership with Dezer Development.
Slated to open in 2026, the 749-ft tower will contain more than 200 luxury apartments across 60 stories. It will be the tallest residential tower on any beachfront in the US. Naturally, it will offer stunning city and ocean views over Miami.
Bentley Motors will join a host of competitors in South Florida's booming property market: Aston Martin (we recently wrote about the stunning $50m penthouse) and Porsche have both recently opened their own residential developments close to the Bentley Tower site.
Dezer Development has experience in the field having designed the Porsche Design Tower and the recently opened Armani/Casa (also in Miami).  Gil Dezer, the president, has been instrumental in changing the face of South Florida real estate.
"Partnering with Bentley Motors, a truly global luxury brand, and being able to create another first in the Miami marketplace is an extraordinary opportunity," said Dezer. "With Bentley Motors, together we will create something inspiring, powerful and iconic – a true game-changer when it comes to luxury living."
[See also: The 10 Best Hotels and Suites in Miami]
Dezer will once again work with world-renowned Sieger Suarez Architects (also of Porsche Design Tower and Armani/Casa fame) to ensure the resulting project falls in line with Bentley's ethos of luxury, innovation and authenticity. The tower is being designed in accordance with the Florida Green Building Council (FLGC) certification to ensure maximum protection of the local environment and its wildlife.
Each unit will contain environmentally friendly materials and the tower will be designed to operate with reduced coastal lighting to protect endangered sea turtles. It will also be engineered to reduce energy consumption as much as possible.
Sustainability was a key focus for Bentley as it has become a leading figure in the British automotive industry's push to eliminate emissions. It boosted its ESG credentials in 2019 after becoming the first carbon-neutral luxury automotive factory in the UK. It has pledged to be end-to-end carbon neutral by 2030 and its entire range will be pure electric by the same date.
Adrian Hallmark, chairman and CEO of Bentley Motors, said: "The modern and progressive brand identity of Bentley Residences is at work in both the tower's interior and exterior spaces, rooted in authenticity, sustainability and innovation. We've partnered with Dezer to create a living experience that expresses the very philosophy of the Bentley brand and stays true to our vision of inspiring extraordinary journeys."
The core of the building will feature an innovative car elevator and each apartment with include an in-unit multi-car garage. Every residence will boast ocean and bayside views, thanks to the building's cylindrical form. Other in-unit amenities include a private balcony, pool and outdoor shower. The grounds will also have a private communal garden.