Can everything we know and love about California be condensed within a singular property? That's the question one is faced with when introduced to Rancho Road, a Californian ranch located in Palm Desert, right between – and we warned you how California Dreamin' this property is – Palm Springs and Coachella.
First built in the 1940s, the four-bedroom, three-bathroom property was one of the original properties in the Rancho Mirage tract, its architecture and interior purposed in the classic desert-ranch home. Today, the property benefits from a thorough redesign that has brought the Californian ranch straight into the modern age, courtesy of renowned architect Sean Lockyer and interior designer Anthony Cochran.
"Our approach to the interiors includes a nod to midcentury, without being reductive or expected," said Cochran. "This meant few to no recognizable vintage pieces and no strong or obviously retro colors. Nods to Americana, Danish Modern, French 1940s, Italian Deco, and other influences informed the design. None were allowed to take over or dominate."
[See also: California Michelin Guide 2023: State's Top Restaurants Revealed]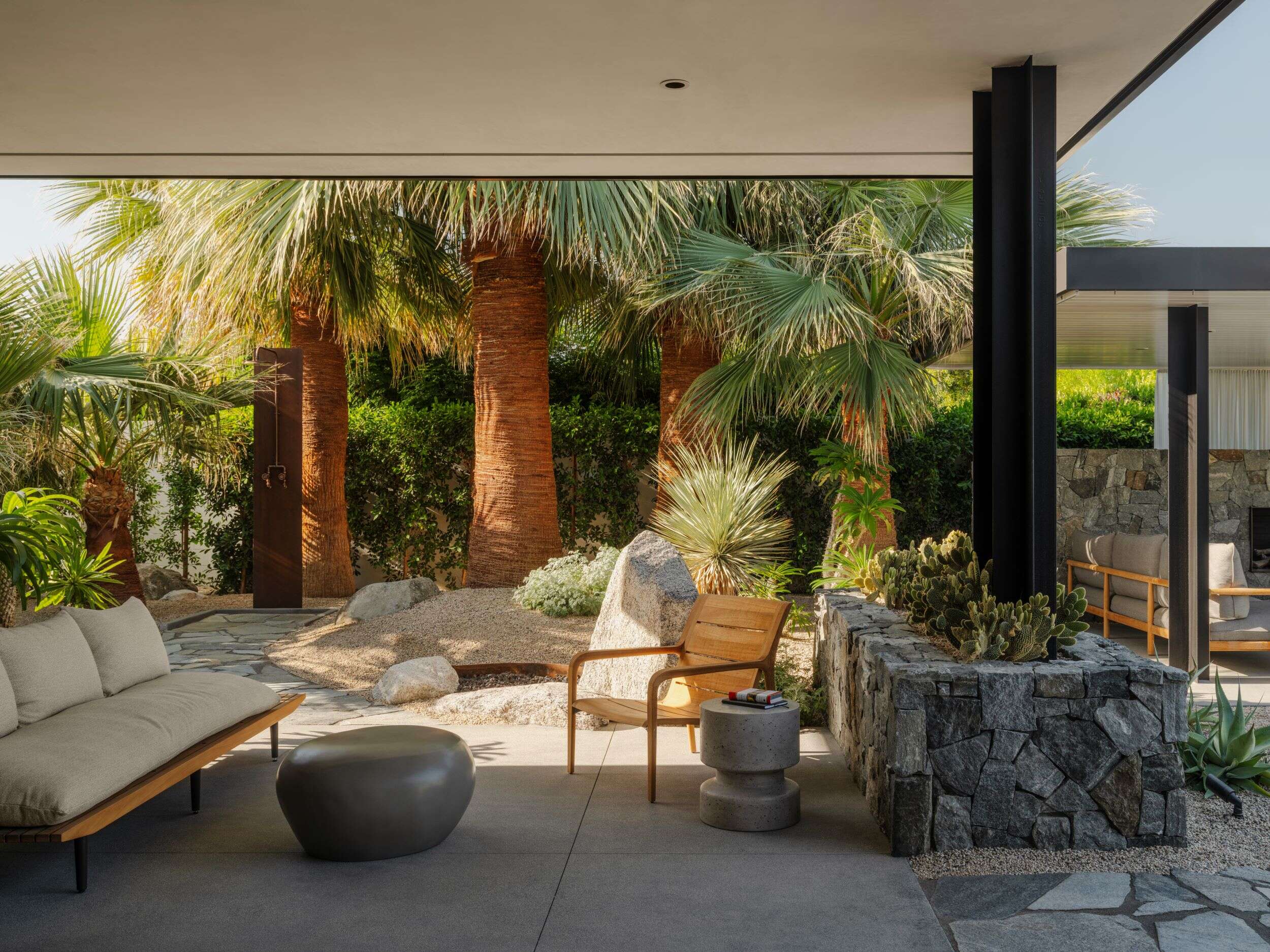 The process, which began in 2019, has seen the property transform in line with its aforementioned urban surroundings without disrupting the significant roots of the ranch.
Today, the future homeowners of this gorgeous Californian ranch – that so gorgeously entwines European styles with all-American heritage – can enjoy modern features such as a media room, a home gym and even a poolside office.
The open dining space and kitchen feature top-of-the-line appliances, while the redesign of the architecture of the property has leaned into crisp minimalism to maximize the natural light of the space.
[See also: The Most Luxurious California Staycation Destinations]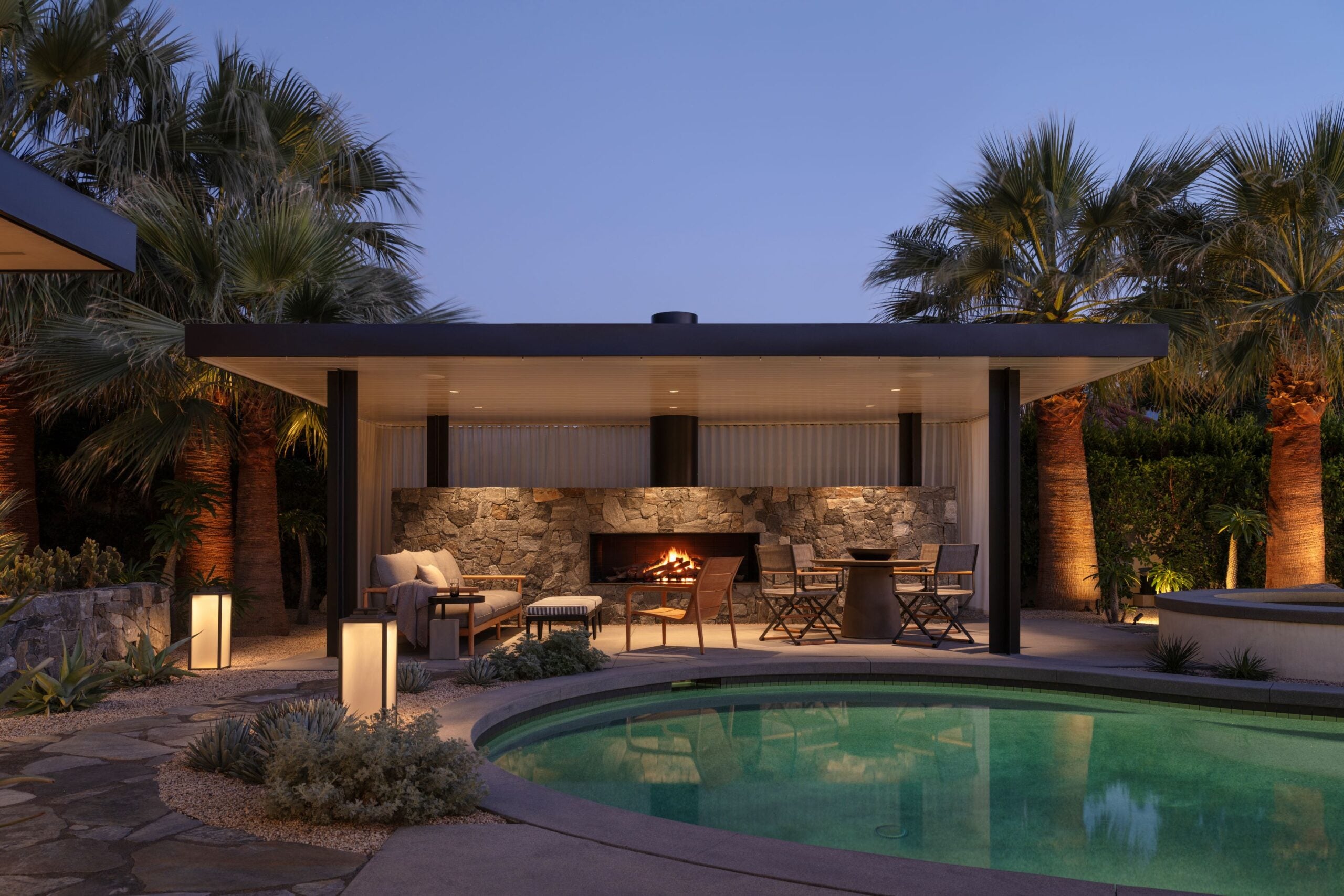 The hand-built stone masonry is especially notable for its craftsmanship, whilst outdoors, various entertaining spaces have been erected, including that of a landscaped pool courtyard, a firepit, a cook's garden and even a car charging station.
And yet the real beauty of the desert has not once been forgotten. Rather, it's been enhanced; the living room and primary bedroom feature dramatic vistas of the mountain views beyond the edge of the city, and the gardens include a citrus orchard, sculptural cacti, and a collection of olive trees.
"This property is not just a luxury home," commented estate agent Keith Markovitz of TTK Represents of Compass.
"It is a work of art, where great creative minds have come together to merge high-end sophistication with functional living, all while honoring the desert's rich architectural history."
$3,960,000, ttkrepresents.com