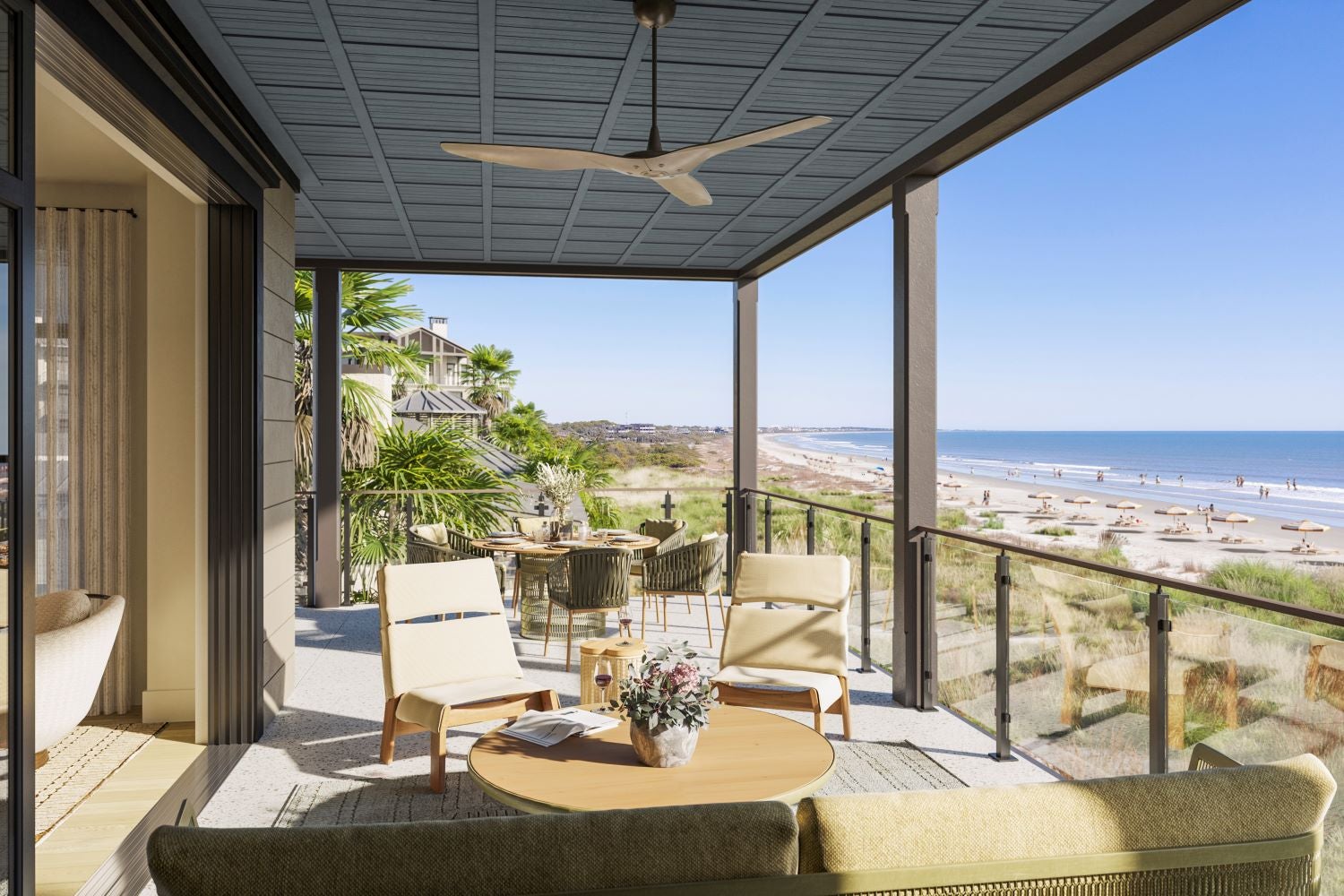 Whether you're a golf-lover, nature enthusiast, birdwatcher, hiker, beach bum or simply looking for a slice of laidback Southern luxury, Kiawah Island has it all. This might be why property prices within the South Carolina private island community have witnessed the fastest growth ever this year, with the famed 16-acre waterfront Vanderhorst Estate selling for $20.5 million — a new record on Kiawah. 
Those with a healthy, but admittedly more modest budget hoping to snap up their own corner Lowcountry island utopia just 21 miles south of Charleston should look no further than The Cape. This new oceanfront retreat within the island's original West Beach village spans 14 acres and features 78 luxury residences. 
Set for completion in Winter 2023, The Cape represents the first whole ownership luxury condominium community in Kiawah for 40 years. This, however, is far from the only thing to make the development special, with The Cape located on the only part of the island to witness both the sunrise and the sunset. 
Occupying a prime position to take in those views is 5614 Southern Pine Lanes, a 3,735-sq-ft condo in building VI. The enormous four-bedroom, four-and-a-half-bathroom property will feature floor-to-ceiling windows to make the most of the island's ocean vistas. These are further enhanced by a sizeable wrap-around terrace as well as an additional separate private terrace off the master suite. 
The property will center around a large sociable open-plan living space and kitchen with a substantial kitchen island. The luxury condominium will also feature a separate dining room and study. 
Owners can choose from two interior finishes, curated by the acclaimed studio Cortney Bishop Design. These include premium appliances, organic materials, and a color palette inspired by the natural surrounds of the island. 
[See also: Farm to Table Living at Pendry Residences Natirar]
Purchasing a property at The Cape grants you access to a wealth of resident amenities such as an oceanfront infinity pool, onsite fitness center, dedicated property management service, a rooftop deck and optional rental of one of the well-appointed guest cottages — ideal for when the number of visitors outnumbers bedrooms.
Another huge draw to becoming a homeowner at The Cape is the once-in-a-lifetime opportunity it grants to purchase a membership to the celebrated Kiawah Island Club. Membership at this coveted club is only available to Kiawah Island property owners and delivers an endless supply of activities and five-star facilities. These include two championship golf courses, tennis courts, two luxurious clubhouses, a spa, gourmet food options, countless water sports, a Boat Club with kayak and paddleboard rentals and The Sporting Club for shooting clays.
Members will also be able to enjoy exclusive access to Kiawah Island Club's new oceanfront beach club on the island's west end, The Cape Club. 
Of course, one of the main reasons for purchasing a property on Kiawah Island is the unique landscape on your doorstep. From wooded uplands, rivers and marshes to the splendor of the Atlantic, the island homes a diverse array of flora and fauna including turtles, deer, bobcats and ospreys.
With this in mind, The Cape is focused on sustainability, stewardship, and preservation of the island's natural habitats. The team behind the new development has committed to using energy-efficient materials throughout the build and is striving for Leadership in Energy and Environmental Design(LEED) certification upon completion.
5614 Southern Pine Lanes at The Cape is on the market for $6.5m, thecapeonkiawah.com
[See also: The Best Luxury Thanksgiving Getaway Destinations]