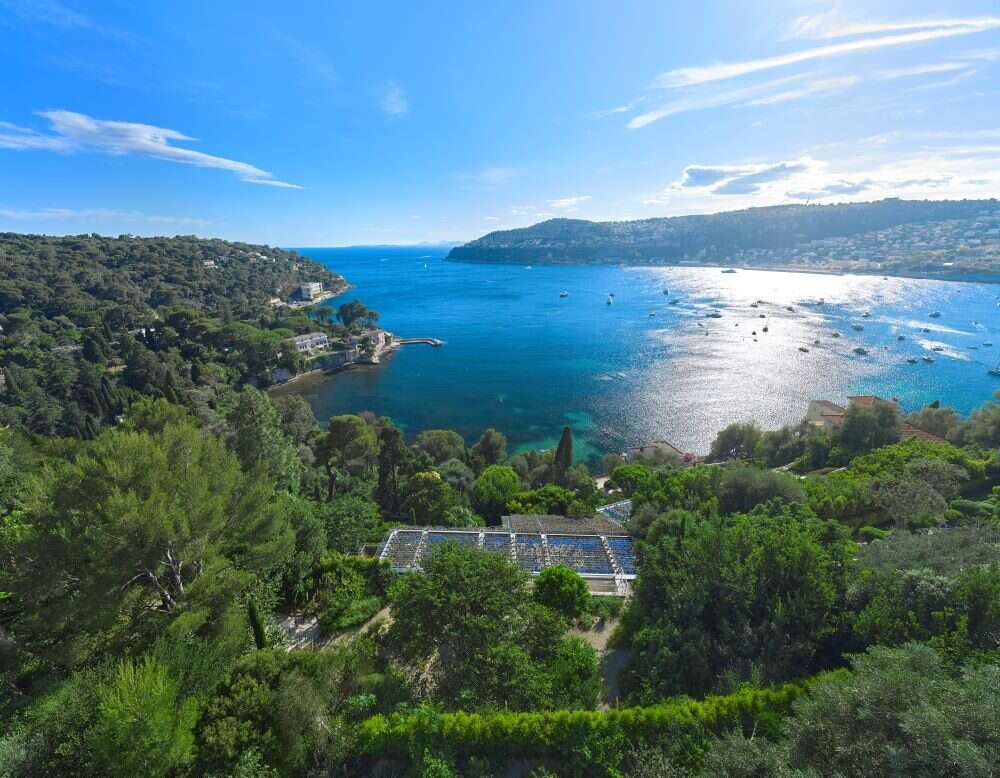 The Côte d'Azur has bewitched international holidaymakers for centuries, and major jewel in the crown Saint Jean Cap Ferrat is no exception.
The charming Mediterranean beauty of the jagged cliffs over the sparkling turquoise Mediterranean is matched by the great cultural weight of the town; this is where Henri Matisse, Marc Chagall, Pablo Picasso and Charlotte Salomon once called home. Saint Jean Cap Ferrat is considerably quieter than nearby St Tropez and Cannes, rendering it one of the most popular – and exclusive – spots on the Riviera.
[See also: Caribbean Living: A Luxury Guide to Barbados]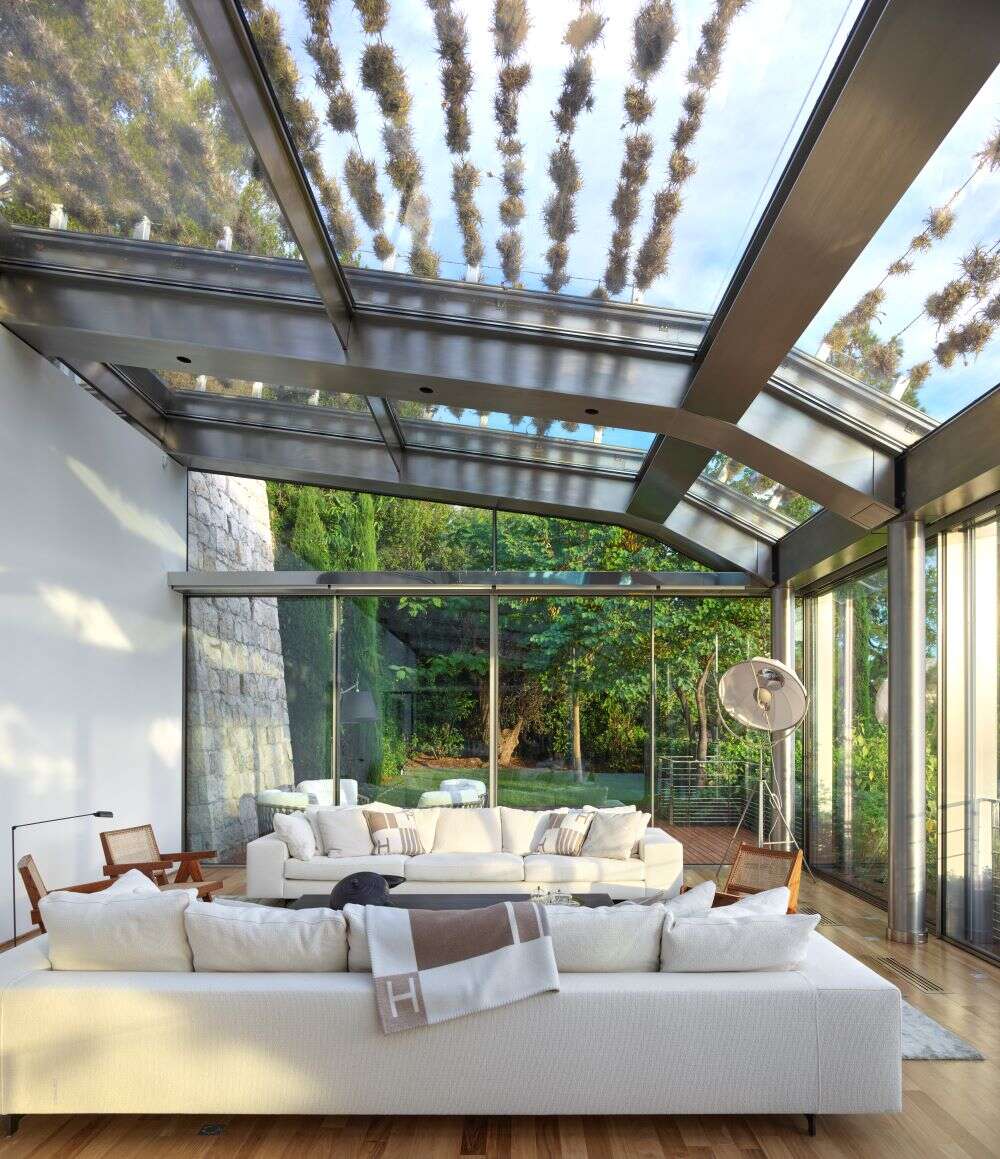 Naturally, any property up for sale in Saint Jean Cap Ferrat catches our attention; the town is so small that walking and cycling are the main modes of transport, and competition for a slice of property is so fierce that the French Riviera town is the second most expensive residential location in the world, after neighboring Monaco. How exciting, therefore, that Villa Grand Cap is now on the market; and designed by Jean Nouvel, no less.
The architect behind some of the world's most exciting buildings – think London's Serpentine Gallery, the Louvre Abu Dhabi, even the acclaimed expansion of Madrid's Reina Sofia Museum – Villa Grand Cap presents an almost peerless opportunity to live in a spectacular piece of architectural history in one of the most beautiful spots in the world.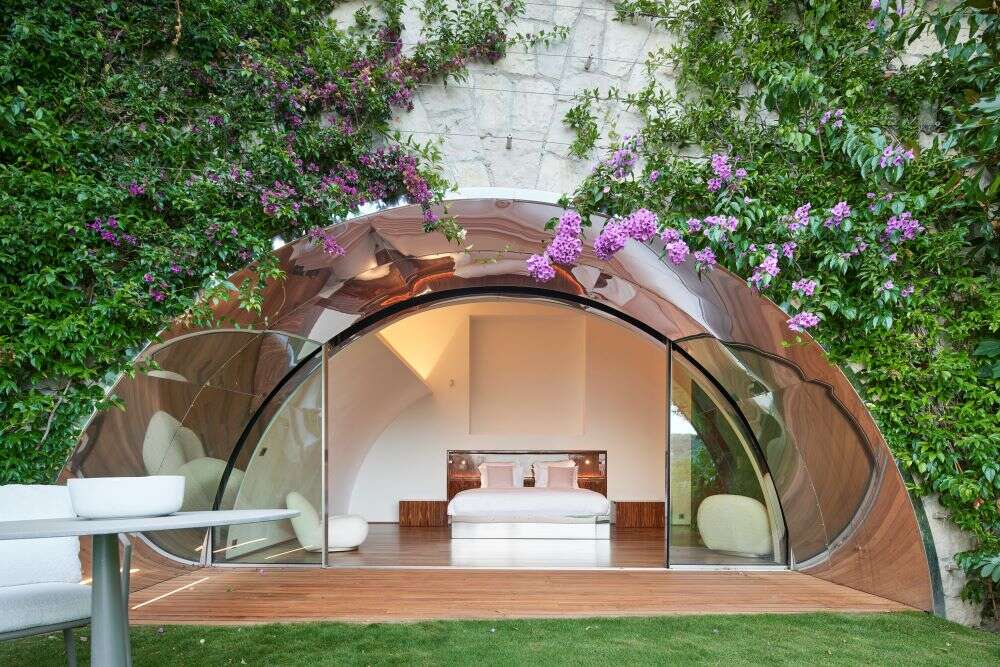 The six-bedroom, five-bathroom property directly overlooks the Bay of Villefranche, with panoramic views over the Mediterranean Sea, the seemingly endless sky, and the lush green surrounding hills. Coming in at 6,404 sq ft, it is structured in a somewhat unorthodox long format, following the topography to blend in with the hill it resides on.
Ceilings and walls are glass with steel frames – even the roof is made of green glass – and glazing is subtly utilized to blur boundaries between inside the property and the spectacular vistas outside. Only the master bedroom, shaped like a futuristic hut, has concrete divides.
Each room features a private deck or garden, and greenery is embedded throughout, with stylishly arranged plants arranged over the two-floor living room, and neat rows of flowers placed across the glass roof. Taking advantage of the terrain, there is also a two-level garden to grow herbs, fruits, and vegetables, as well as an infinity pool that overlooks the sea.
[See also: Enjoy Modern Living on the French Riviera]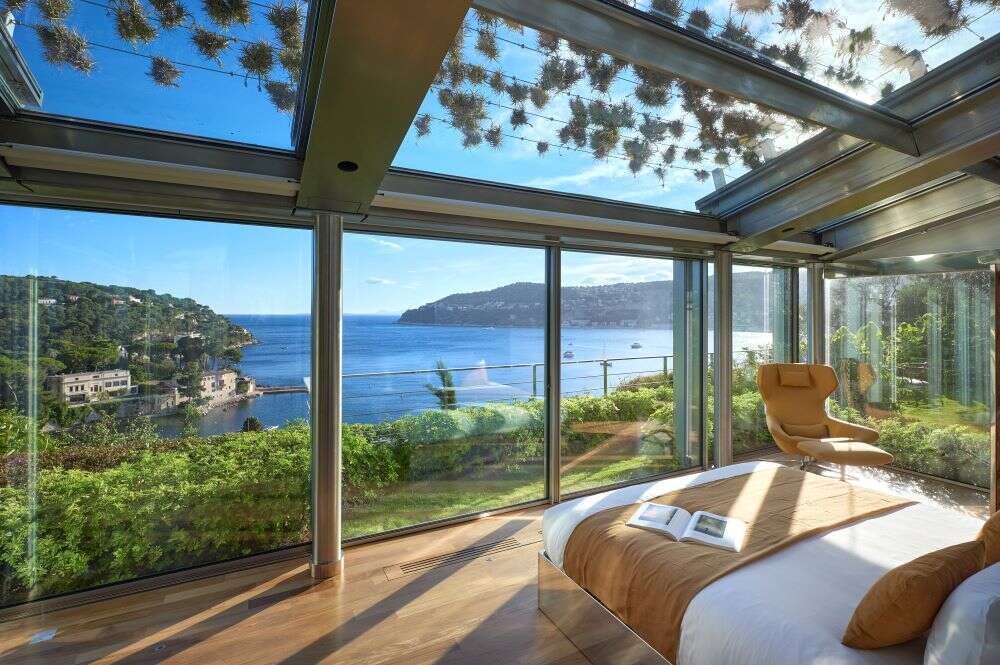 "This terraced glass house is modern perfection, where art, nature, design and functionality are transported to new levels," commented Alasdair Hedley, head of international at John D Wood & Co estate agent.
"The masterpiece really must be seen and anyone who does, will experience its incredible flow. The impression is lasting."
$56,028, 255. Available through John D Wood & Co. and their partner in Cote D'Azur, Magrey & Son. magrey.com
[See also: Chenot Palace: A Week-long Detox in Wellness Wonderland]