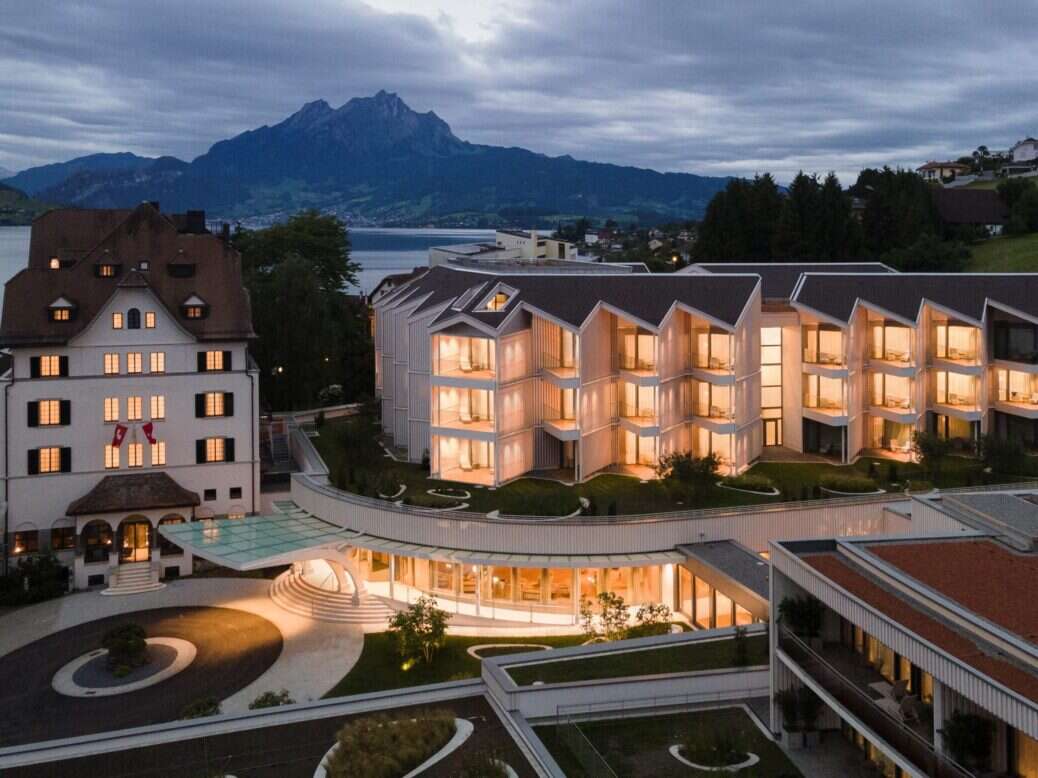 There are two important things to know about visiting Chenot Palace — you will feel awful; you will feel wonderful.
In a setting practically designed for wellness, Chenot Palace sits beneath the majestic Swiss Alps with soothing views of the calm waters of Lake Lucerne. Opened in 2020 in Weggis, a peaceful village in Switzerland, the health retreat has three main programs — advanced detox, anti-aging and recover and reenergize — all of which are personalized following a consultation with your designated doctor.
I took part in the advanced detox program, a week of in-depth assessments and detoxifying treatments. I discovered a great deal about my own body, including details on my bone density (very good) and my spine flexibility (not so good), my cardiorespiratory ability, my lean-muscle-to-fat ratio, my aortal age…and much, much more.
[See also: Wellness Guru Dr Vishal Patel on the 'Sensei Way']
Detox is, however, a challenge. I had a splitting headache and felt nauseated, faint and exhausted. So why would anyone put themselves through that? Because, as time progressed, I began to feel clear-headed, sharper and more energetic than I have in many years.
Plus, I have scientifically accurate information about my body and my overall health, and am therefore armed with the tools to improve my lifestyle and troubleshoot the pesky problem areas.
One of the biggest challenges was the diet — 850 calories a day of vegan food. The diet plan is designed to support the detox, stimulate your metabolic efficiency and promote respiration mechanisms. But, as nutritionist doctor Antonio Di Mauro tells me, the challenge is 50% mental. And he's right.
Lunch and dinner are still a three-course affair, even with the minimal calories, and set in a beautiful space: Think glittering chandeliers and candelabras, select artworks from local artists, blooming fresh flowers — all complemented by views of the lake and Alps beyond.
So you still get that fine dining experience, except it is perfectly acceptable (encouraged, in fact) to eat lunch in your fluffy robe. Expect dishes like grilled polenta with sautéed onion, cherry tomato and taggiasca olive sauce, pine nuts and broccoli; tapioca and orange pudding, coconut milk and agave, strawberries ragu — delicious. So delicious, in fact, that I overheard fellow guests asking for recipes to re-create the dishes at home, to bring a little of the Chenot Method to their everyday lives.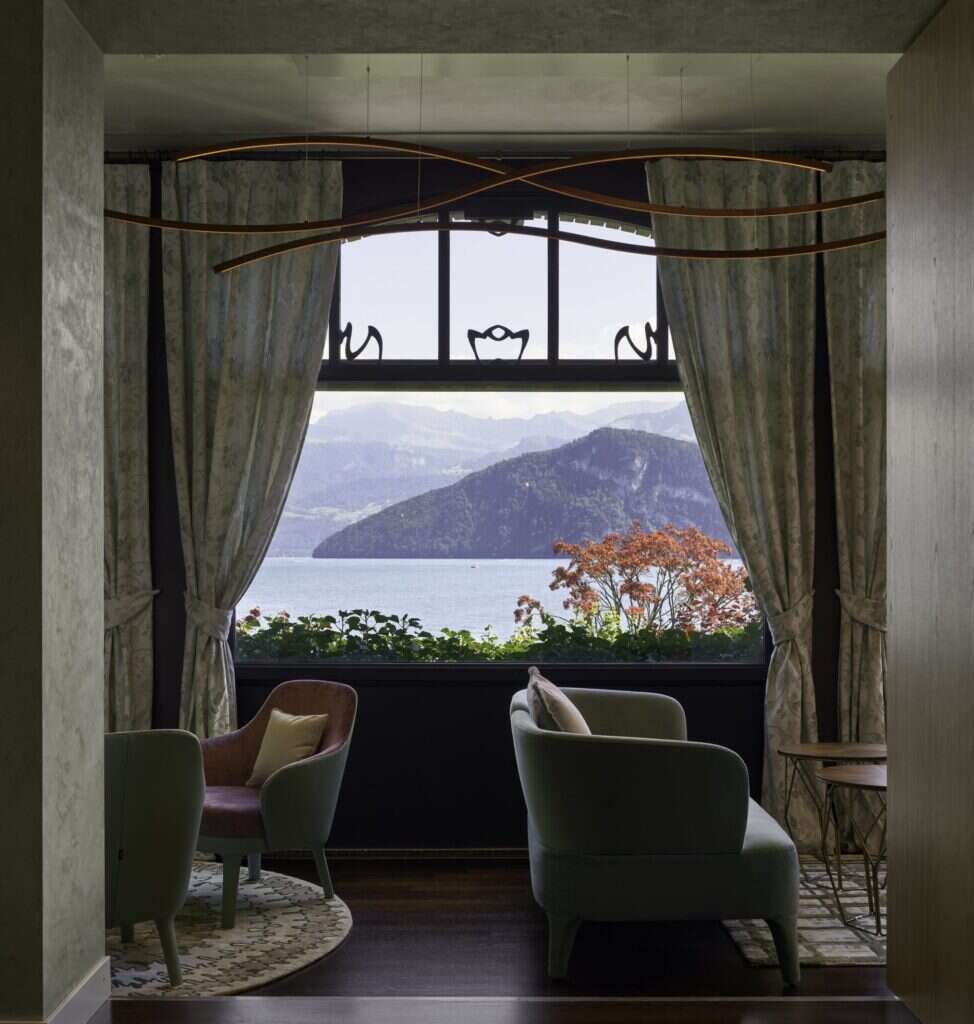 The Chenot Method was created by Henri Chenot, who was renowned for his pioneering approach to preventative healthcare — stressing that some lifestyle choices can cause a buildup of toxins that can then lead to degenerative diseases.
The method combines pillars of traditional Chinese healing with scientific advances from Western medicine. It is an all-encompassing approach that factors in physical and emotional well-being, and how our body responds and adapts.
Naturally, detox isn't a long-term plan, but the doctors and therapists provide realistic guidance to help improve your health long after you leave. Despite the resort's relatively short life, many of my fellow guests were repeat visitors — some visiting twice a year to check in with their progress.
[See also: The Retreat at Blue Lagoon: Iceland's Premier Hotel Beckons]
Upon arrival, I received a binder with my schedule (there is also an app available so you can have live updates should you wish to change anything) and, throughout the week, this binder was handed to every therapist, doctor and masseuse, who made notes on areas that needed to be worked on.
With said binder in hand, I felt somewhat like an eager student back in college with a day full of appointments, plenty to learn and, come evening, lectures by Chenot's doctors on everything from nutrition to mental health.
In between treatments, there is a 69-ft indoor pool, two saunas and a steam room to be used as much as you please. Or take a stroll down to Chenot's private beach with the most sublime views across the lake and the peaks of Mount Rigi and Mount Pilatus.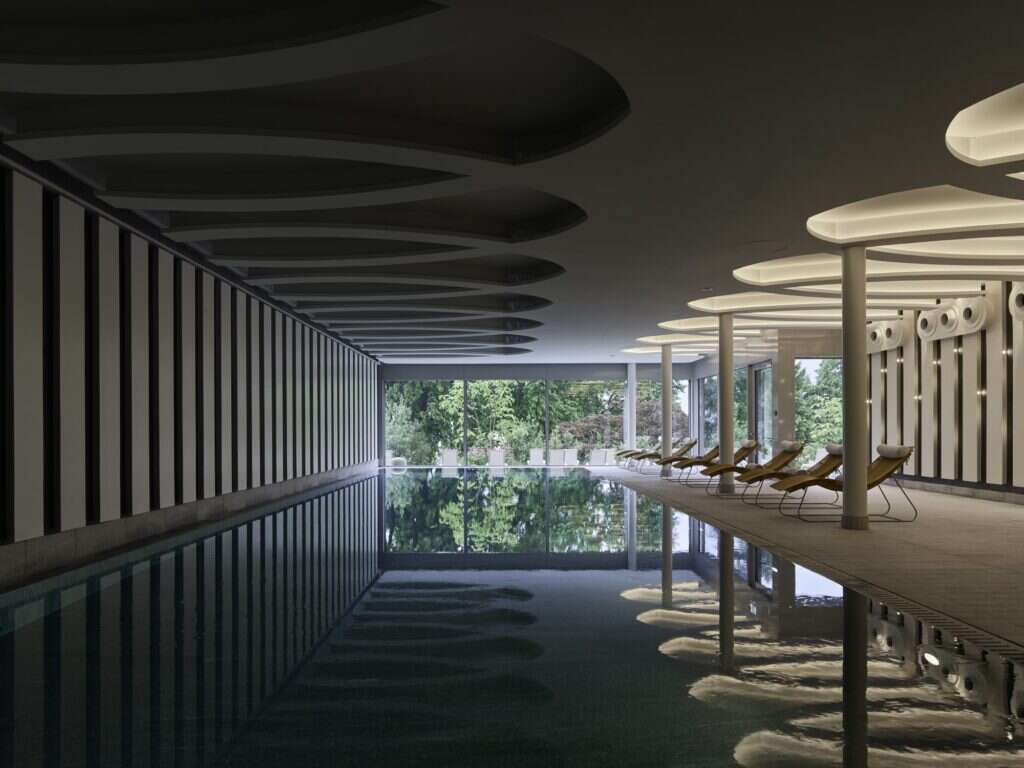 If you visit in the summer months, take a dip in the crystal clear water (or if you're brave enough, do it in the colder months…). There is also an extremely well-equipped gym with a bunch of unique extras — an altitude chamber, anti-gravity treadmill and a full-body cryotherapy chamber set at a seriously chilly -166°F.
While the program itself and Chenot's toybox of gadgets and gizmos are seriously impressive, I was blown away by how I felt on return to the norm: Calmer, more focused and less anxious than I have felt in a long time.
From $8,000 per person. Contact Marina Rasporskaja, reservations manager, reservation@chenotpalaceweggis.com, +41 412 552 160, chenotpalaceweggis.com
This article appears in the 06 Jun 2022 issue of the New Statesman, Summer 2022