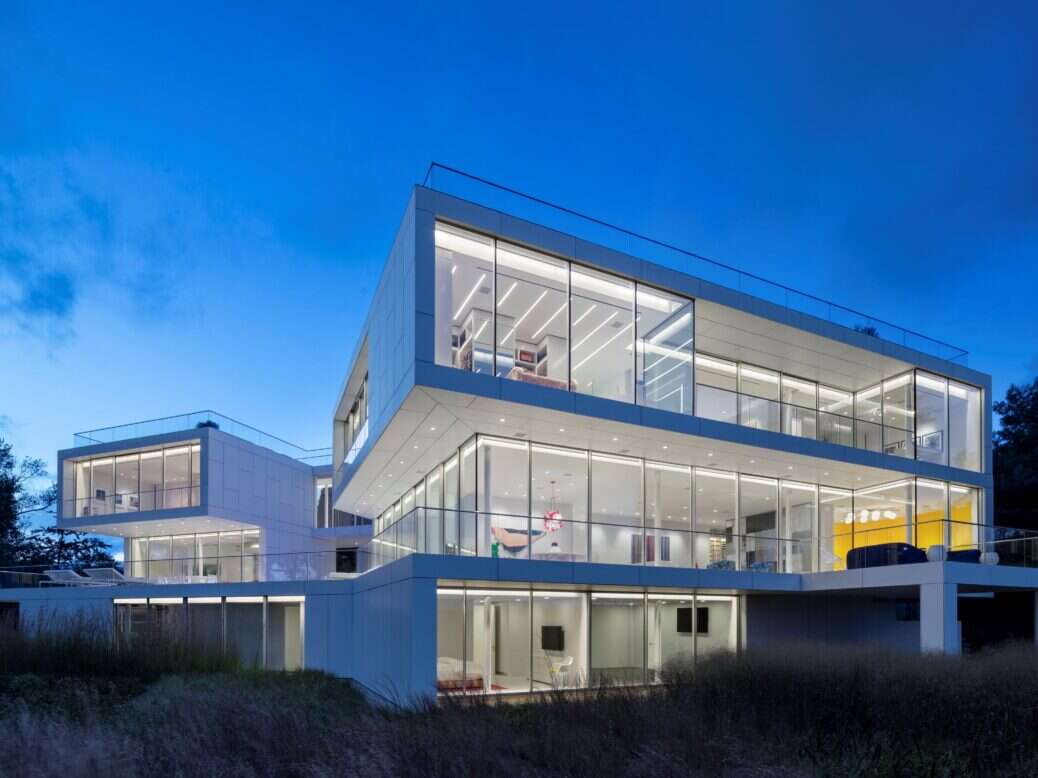 The architecture of the Hamptons mansion has framed the American – if not the international – imagination for centuries now. The ultimate status symbol of both wealth and refinement, luxury and class, the New York state district has long been characterized by the oh-so distinctive shingle style architecture.
You know what we're talking about: generous wraparound porches, sloping roofs, handsome bay windows, elegant pillars. A sporadic lean into farmhouse or colonial revival style perhaps, and almost always, an interior design that fuses coastal with cozy.
If it's not broken, don't fix it, as the saying goes. But the Hamptons property scene is long overdue an architectural shake-up, and fresh on the market is the spectacular – if not totally futuristic – 34 Cobb Isle Road, the Hamptons mansion that looks more Back to the Future than Little Women.
[See also: The Best Luxury Hotels in Rhode Island]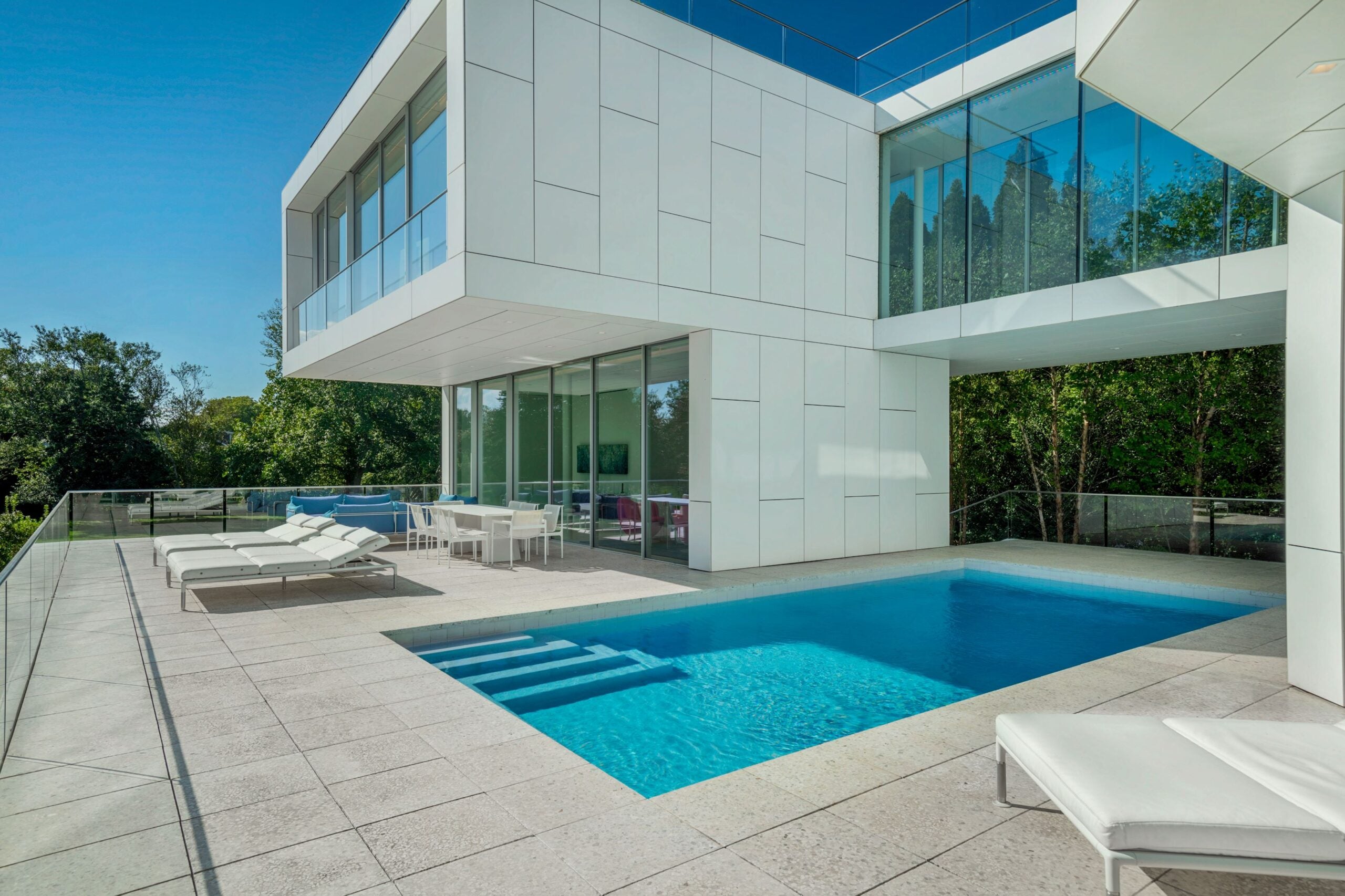 Bringing a touch of modern Los Angeles flair to the East Coast, the five-bedroom, seven-bathroom property was designed by celebrated architect Roger Ferris in 2017. Ferris is the mastermind behind the iconic Red Barn in Connecticut – which is also Ferris's studio and home – and the rebuild of the 1953 Wiley House by Philip Johnson.
Coming in at four floors, this modern Hamptons mansion launches itself visually aside from its neighbors with an exterior that is all bright white or totally glass – a steel frame home in which the white painted stone terracing was made with machine-polished concrete terrazzo, the frameless glazed glass units imported in from Switzerland. Throughout the entire process, great effort was taken to render the property as environmentally friendly as possible.
What else? There's a rooftop terrace with an outdoor kitchen that renders it the perfect abode for those that enjoy hosting. Otherwise, the private dock boasts vistas over the Mecox Bay and the Atlantic Ocean, while the south-facing pool comes with LED lights and a cabana.
[See also: The Best Restaurants in the Hamptons]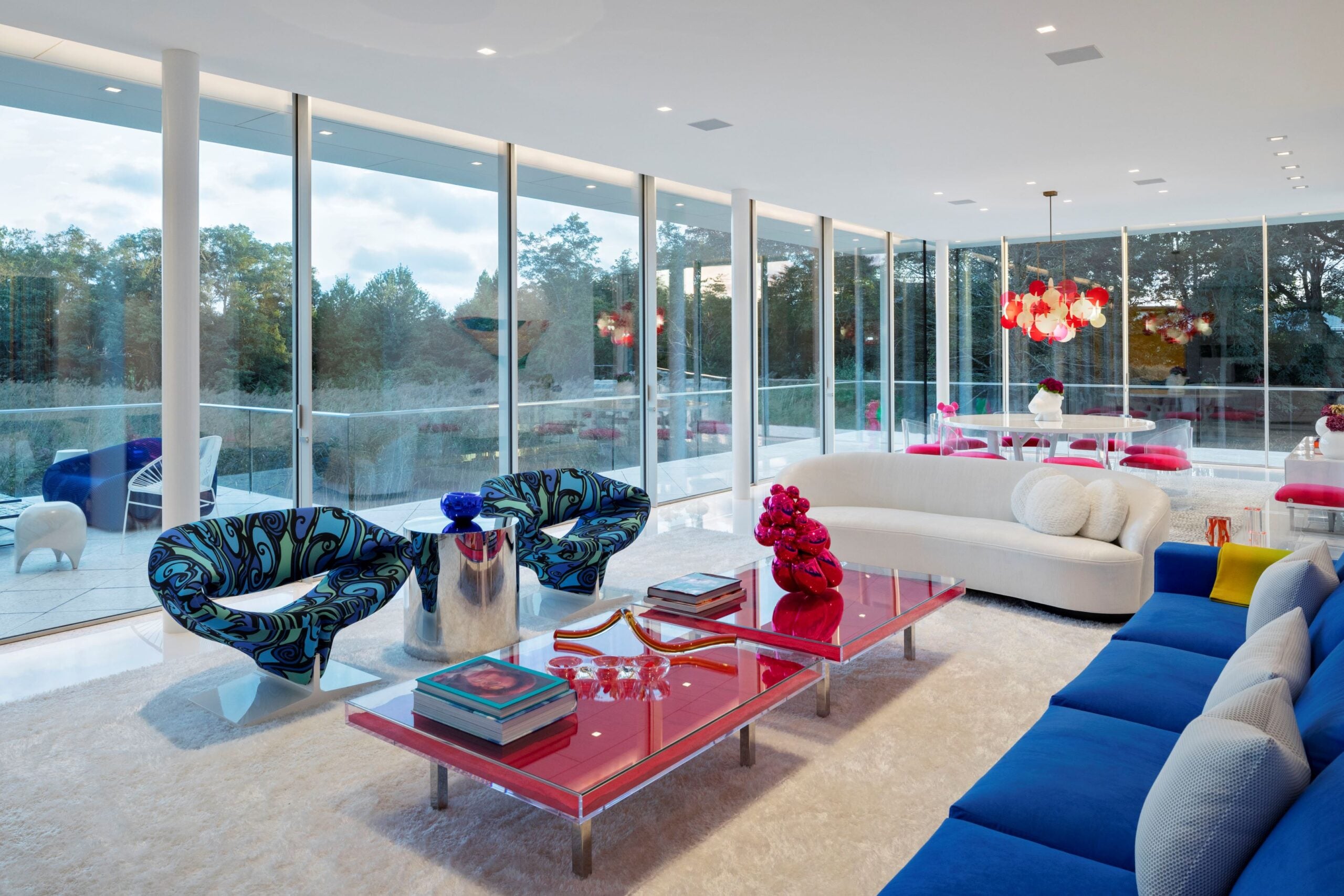 The two wings of the house are connected by a glass bridge that overlooks the pool. The wraparound terraces that feature throughout the property wonderfully bring natural light into the bright, poppy interior, which features luxurious amenities and spaces such as an oversized living room with a fireplace, a media room, a dining room and kitchen, a bar, a gym, and an internal elevator.
"34 Cobb Isle is the most fascinating home in the Hamptons," said Enzo Morabito of Douglas Elliman, the estate agency representing the Hamptons mansion.
"If I were exceptionally wealthy, I would live in this house. It's magnificent, it's a masterpiece, and every room is its own work of art. The right buyer is going to walk in and know immediately that this is it – that they've discovered their perfect home and what every other property is missing."
[See also: Inside the Frank Lloyd Wright Californian Ranch]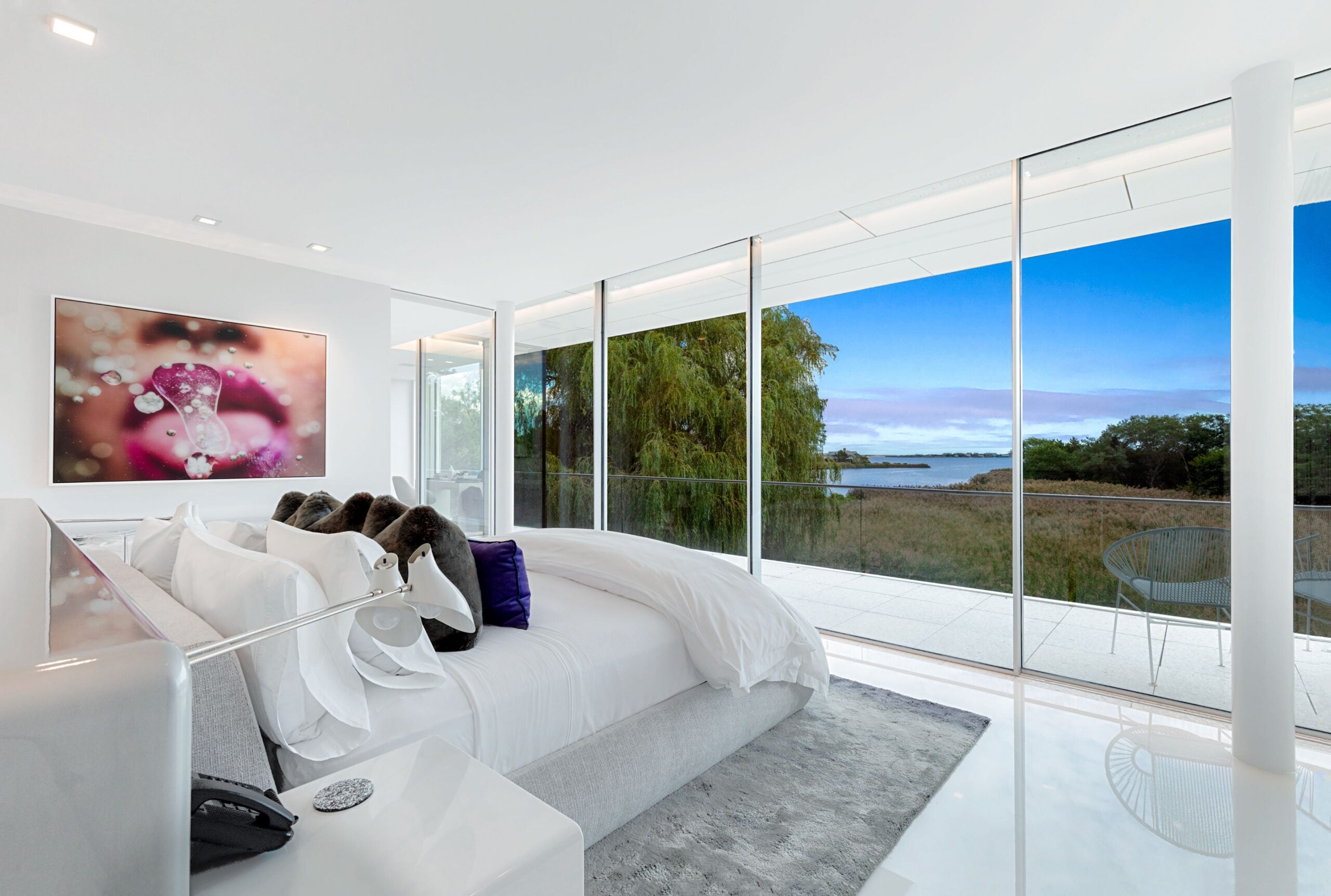 $22,750,000, theenzomorabitoteam.elliman.com