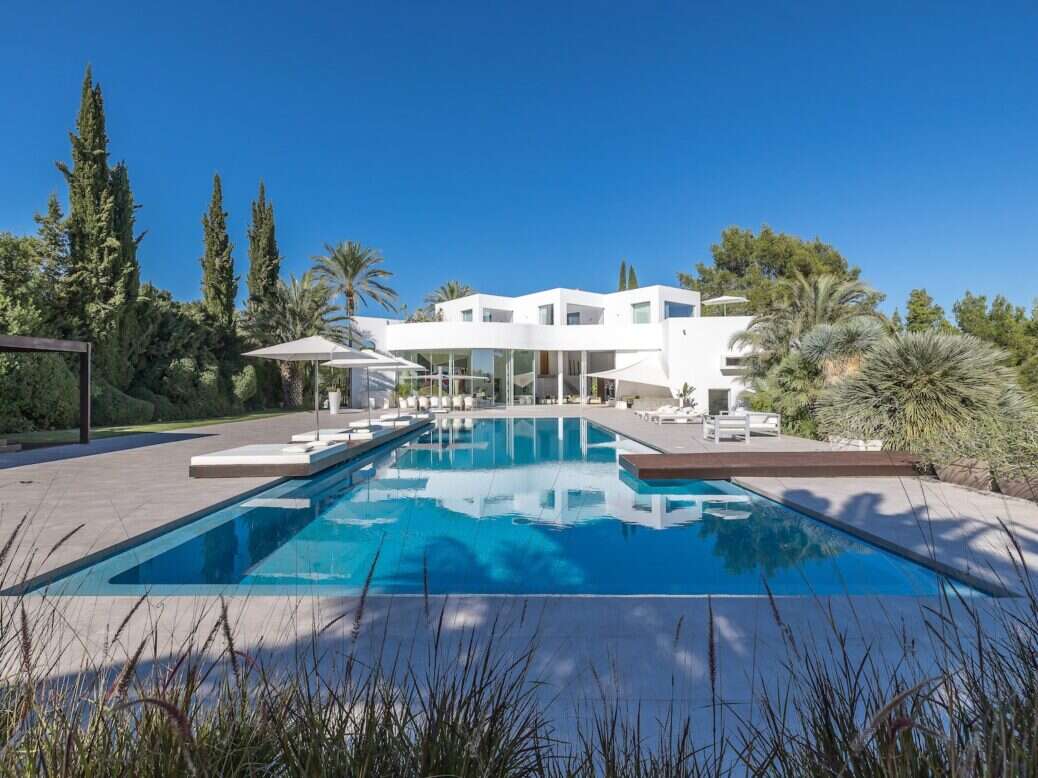 It's difficult to resist longing for a Mediterranean summer in the bleak midwinter, so when a luxury property on the island of Ibiza comes on the market, we find ourselves – naturally – all ears. And when a property is as sweeping in scale and as aesthetically divine, as Can Palmyra, our yearning for the Balearic doubles in scope.
Located minutes away from the island's center of Santa Gertrudis, Can Palmyra resides within a forest, giving the mansion a feeling of seclusion and privacy akin to a 21st-century palace.
The vivid greenery is a notable presence throughout the seven-bedroom, seven-bathroom property, which makes the absolute most of the tropical vistas of palm trees and azure skies through its floor-to-ceiling windows and wide glass doors. The double height of the open-plan living spaces effortlessly fuse the outside terrain – which includes a 22-meter swimming pool – with the minimalist fashion of interior design today.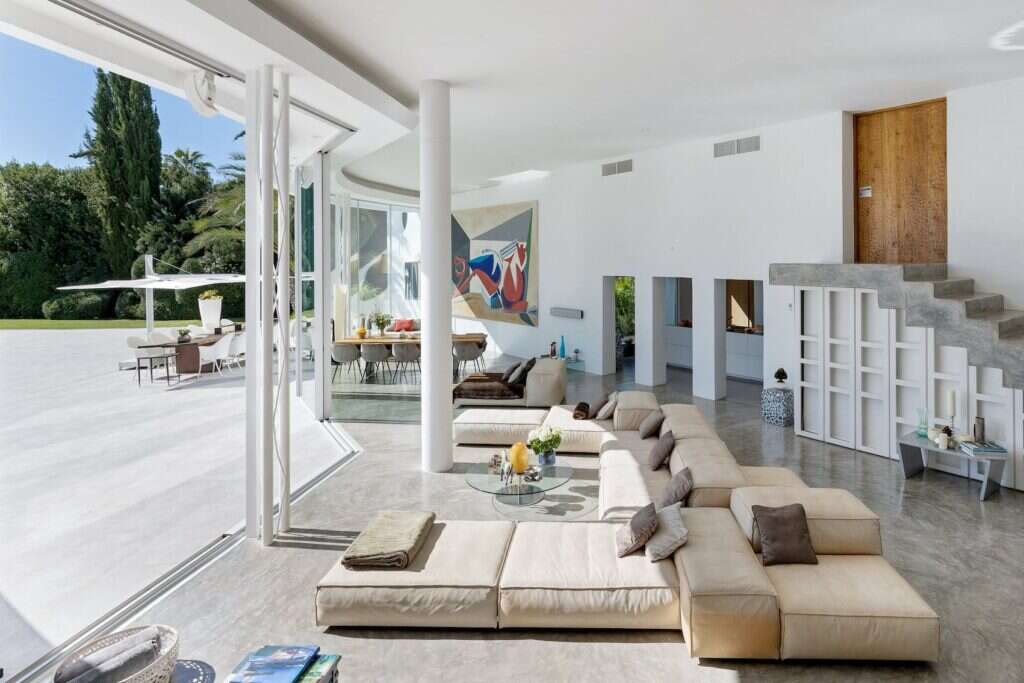 [See also: Inside the Frank Lloyd Wright Californian Ranch]
The interior and exterior match each other in shades of white, and the bright palettes of the art featuring throughout the property mimic the lush colors of the vast terrain outside.
There are four en-suite bedrooms within the house, and the master suite comes with a private terrace that overlooks the terrain and Dalt Villa. One of the bedrooms is coupled with an indoor heated swimming pool, a nice touch that renders Can Palmyra an idyllic retreat even in the cooler months of the island.
This is a property for hosting. Two large suites are erected separate from the main villa for visitors, and a staff apartment is also available.
"I arrived many years ago at Can Palmyra for an outdoor music concert around the swimming pool – I fell in love with the abundance of outdoor space and the sleek design with floor-to-ceiling glass windows," says the property's estate agent Charlie Hill of Charles Marlow.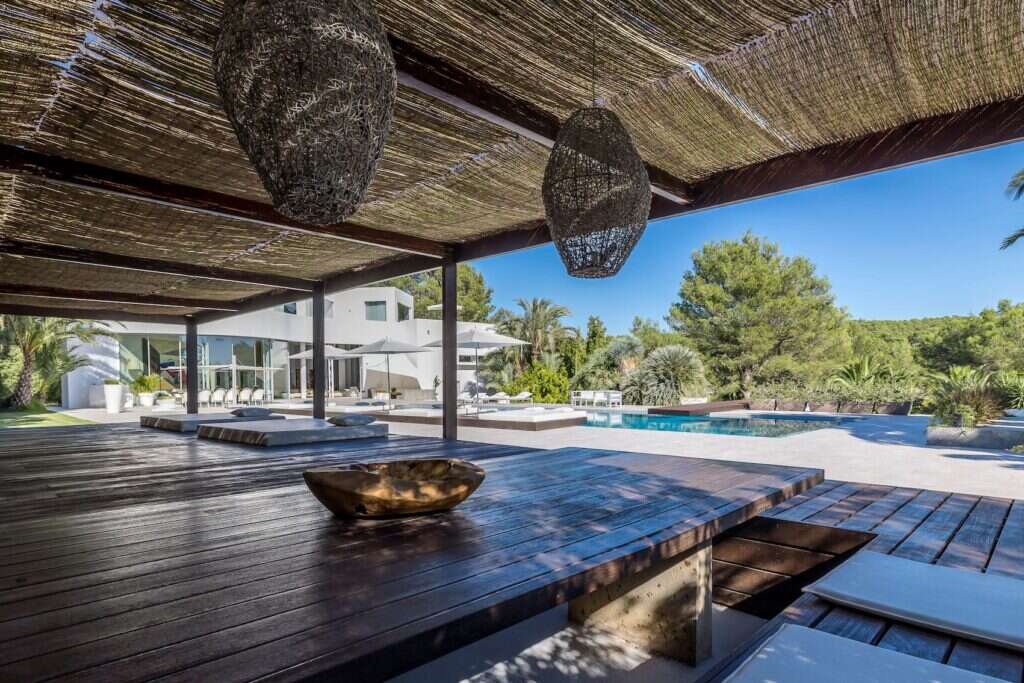 [See also: West Coast Luxury Peaks in this Calabasas Mansion]
"So all these years later when the owners asked us to sell their property, I was absolutely delighted to include it in our curated portfolio of the best homes on the island."
Other amenities include a tennis court, a designated space for a marquee, and – our favorite – garden grounds throbbing with olive, pine and orange trees native to the island.
The glamorous older sister of the Balearic Islands, Ibiza boasts an internationally celebrated party scene that draws revelers in again and again, for what feels like endless summer months of dancing under glittering stars, swaying palm trees, and vivid club lights.
And yet Ibiza's reputation as a hotspot for wellness and serenity is not only notable in its own right but increasing with each year. There's never been a better time to invest in this family-friendly sanctuary on the most magical of islands.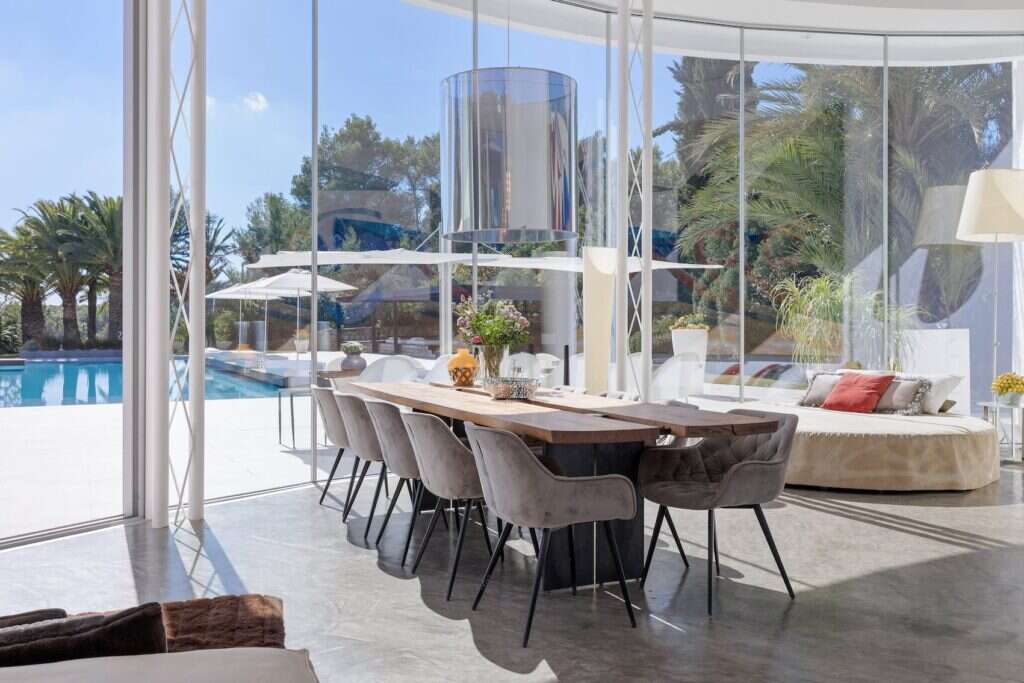 $13,680,000. charlesmarlowibiza.com
[See also: Jean-Michel Gathy on Designing the World's Most Iconic Hotels]