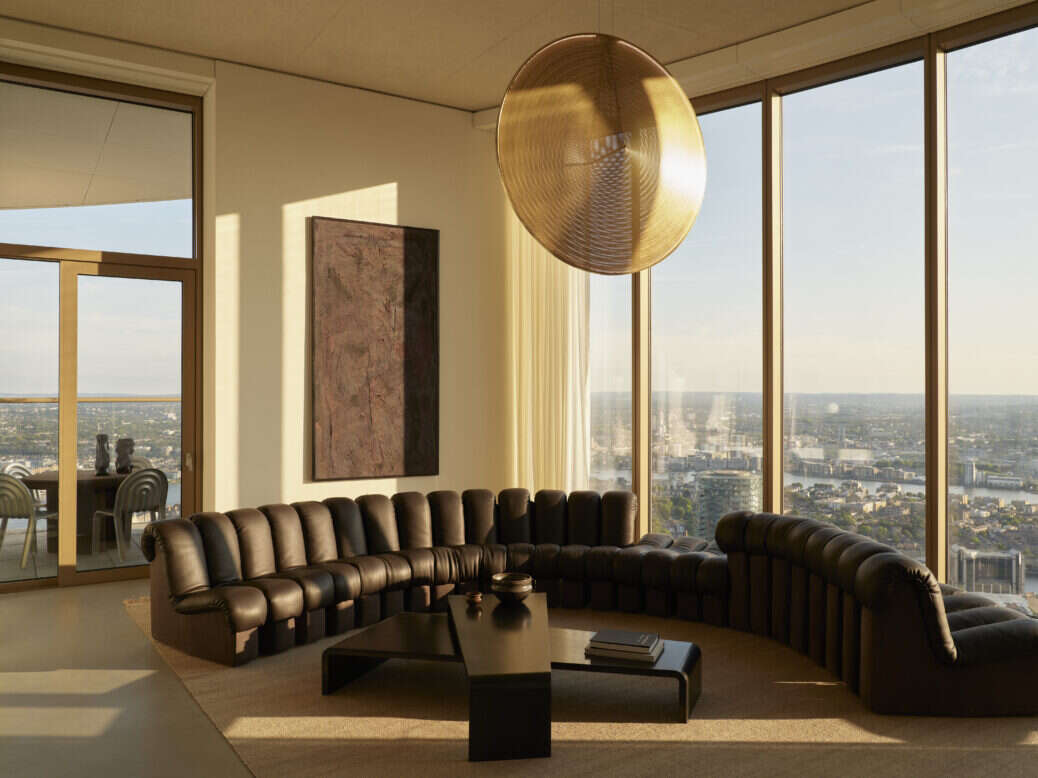 There's nothing quite like a room with a view. Whether a gorgeous hotel balcony, or a sun-soaked window ledge, we all know the allure of an awe-striking view that thrills the senses, again and again. So, naturally, you can imagine our excitement at the unveiling of Canary Wharf Group's One Park Drive penthouses.
Located on the 56th floor of business district Canary Wharf's One Park Drive, the properties are a masterclass in redefining what a home can be, and where it can be. Designed by award-winning practice Herzog & de Meuron, and complemented by interior designer Tom Dixon, the result is a penthouse that is familiar in comfort and simply ethereal in scope.
"At One Park Drive we asked ourselves the question 'how would one feel about living on the 56th floor?'" John O'Mara, UK studio director at Herzog & de Meuron, said. "In a penthouse one is typically always looking outward, whether from the living areas or balconies along the façade."
[See also: The 12 Best Restaurants in London]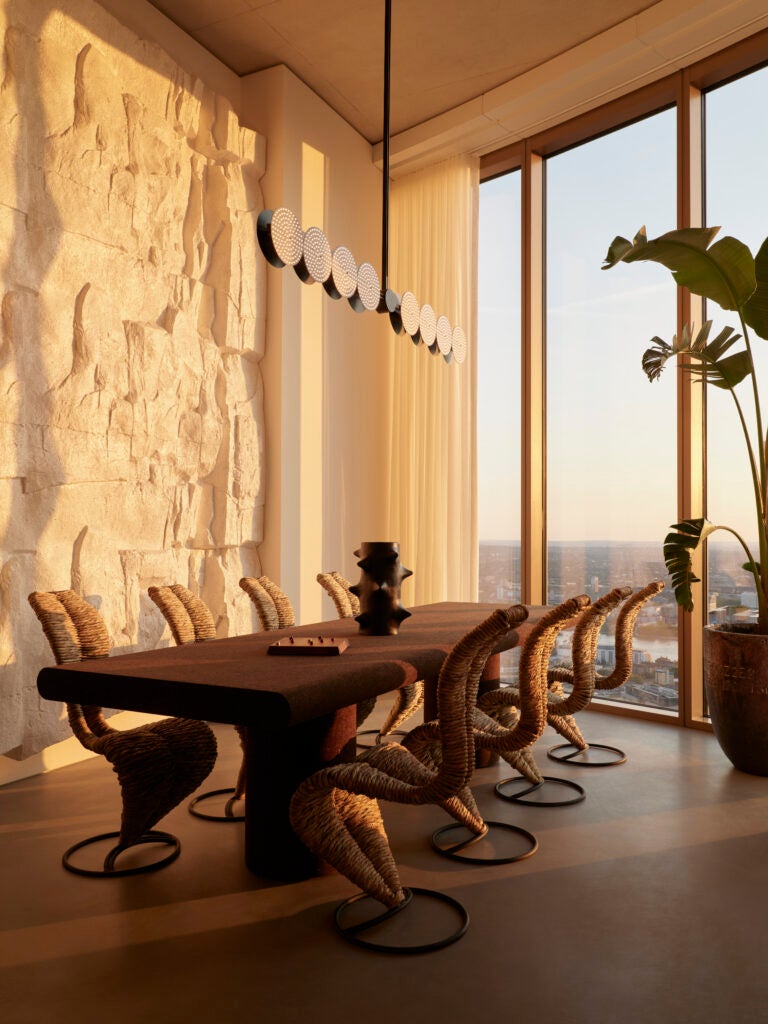 The floor-to-ceiling windows that engulf the living spaces, whether it be the living room or the bedrooms, feel somewhat futuristic in their application; the constant presence of the twinkling lights of the bustling metropolis below is not a home view for the faint-hearted, or the rural inclined. And yet separated by both space and height, the bird's eye vistas offered over one of the world's most iconic cities is too tempting to pass up on.
Naturally, the penthouses are more than just the staggering views presented; one feature of note are the staircases, which take pride of place within the space. Curving around itself, the Herzog & de Meuron piece of engineering acts as both a property centerpiece and as a statement of aesthetic wonder in its own right.
Perhaps more excitingly are the internal courtyard gardens. Featured in each apartment, these internal courtyards are totally secluded within the property, providing an outside space alternative to the panoramic balconies.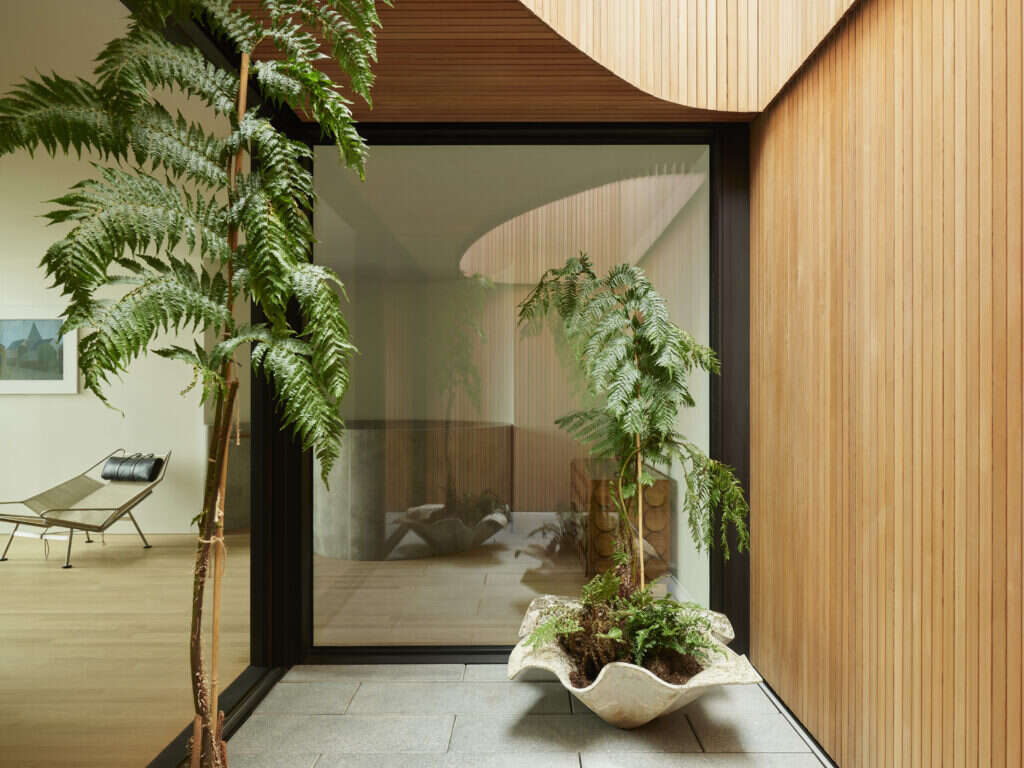 [See also: Premium London Property More in Demand Than Ever]
"Here, we are suggesting that one can also look inward – a quiet, calm inner courtyard acts as a kind of 'back garden'," O'Mara continued. "The sequences and relationships between the interior and exterior spaces are key qualities of these penthouse apartments."
The inclusion of Tom Dixon's Design Research Studio has seen the studio create its own interior design concept for the properties. The 'Home of the Collector' features many custom-made pieces by Tom Dixon himself, of which ceramics, artwork and sculptures were made to complement each individual space.
"Each room has been meticulously curated," Dixon commented. "We wanted every single object to feel as if it has been made specifically for this space, or that it has been carefully selected for it. It should feel personal, convincing, compelling and aspirational; we didn't want to design a typical luxury apartment."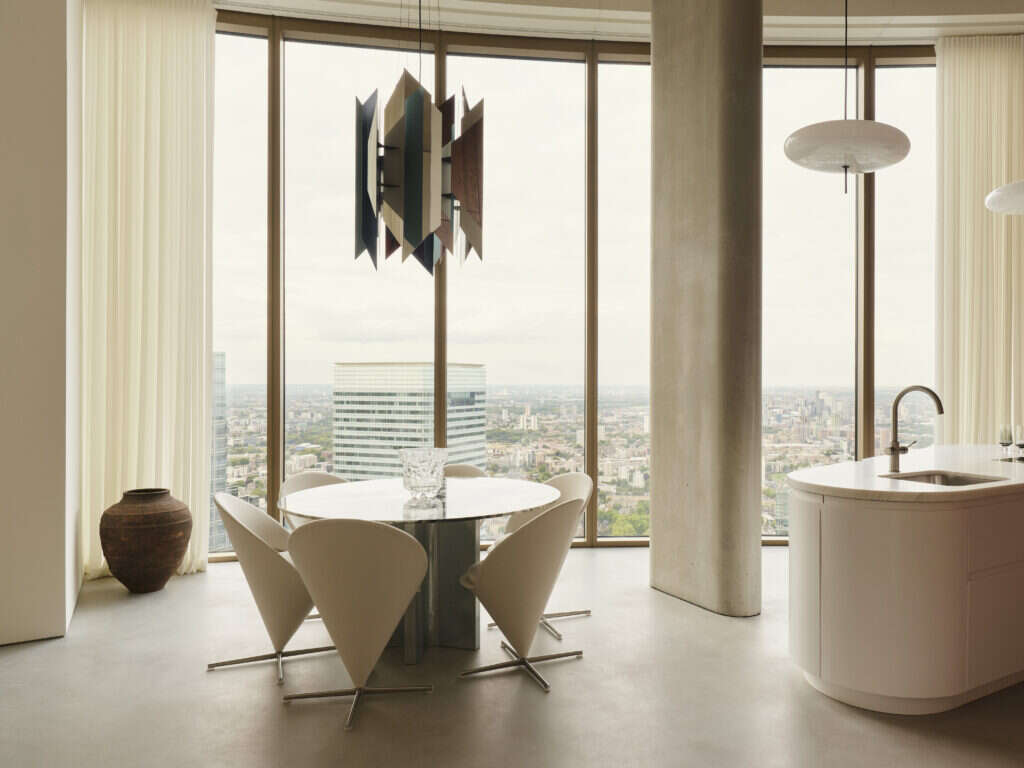 "The beautiful, fluid spaces feature high ceilings and large expanses of wall and windows, and the artworks create the sense of a private gallery. But there is of course an element of practicality, with seating where you might want to enjoy the impressive views."
Beyond the penthouses, One Park Drive offers a holistic living experience within a globally recognizable piece of London architecture. The building offers amenities including an 18-seat cinema room with a private bar area, a library, a lounge and a residents-only health club. Once again framed with floor-to ceiling windows, the first-floor space includes a 65-ft swimming pool, a sauna, and a poolside seating area that opens to a terrace overlooking the water.
[See also: Historical London Grandeur at The OWO Residences]