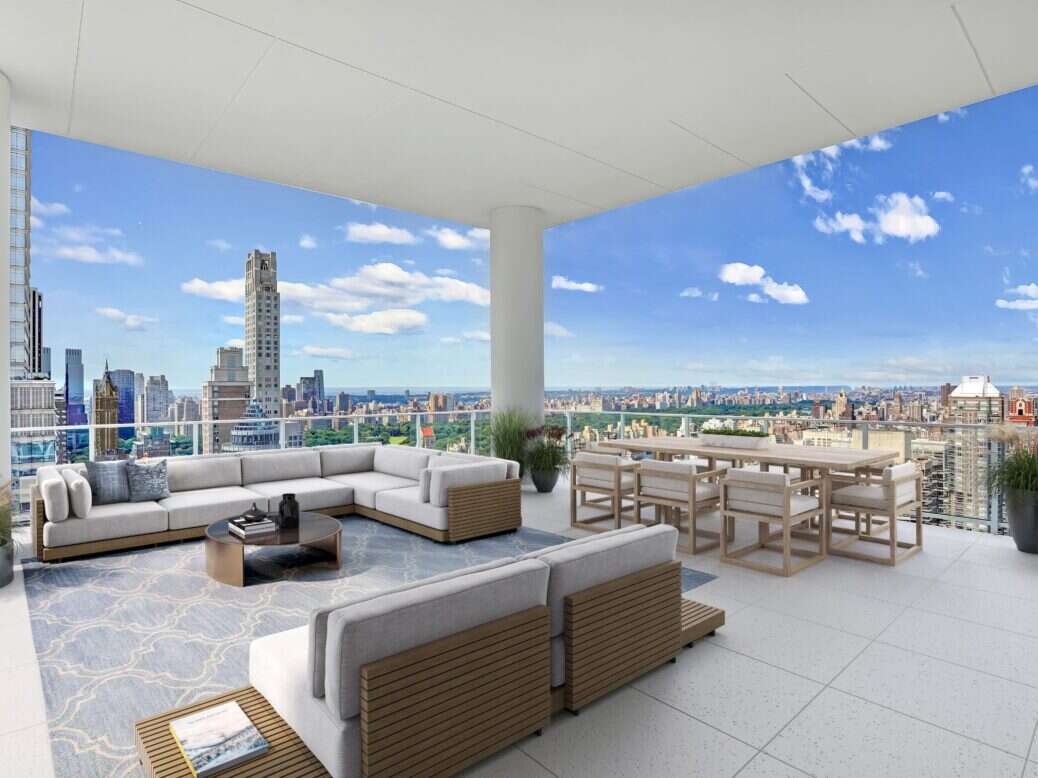 New York City is an ever-changing city. No matter how well you know it, even the most experienced of city slickers can't keep up with the ever-changing skyline, changing at a pace in which it can feel like every day, there's a new building being erected. The future's historical landmark is today's modern masterpiece, and 200 East 59th Street is a real experience in pioneering modernist architecture.
Located right where Midtown East meets the Upper East Side, the building is a high-design residential tower developed by Macklowe and finished by Centurion Real Estate Partners and is utterly unmissable for those looking to get their foot on the luxury ladder of brilliant New York City real estate.
Our favorite of the residences – there are 67 in total – is the Penthouse 33/34. This Midtown apartment sprawls across 7,848 sq ft of outdoor and indoor space that offers sweeping vistas of the Manhattan horizon from all corners of the through the utterly modern floor-to-ceiling windows that characterize the building.
[See also: The Gardens of This East Village Property Are an Urban Oasis]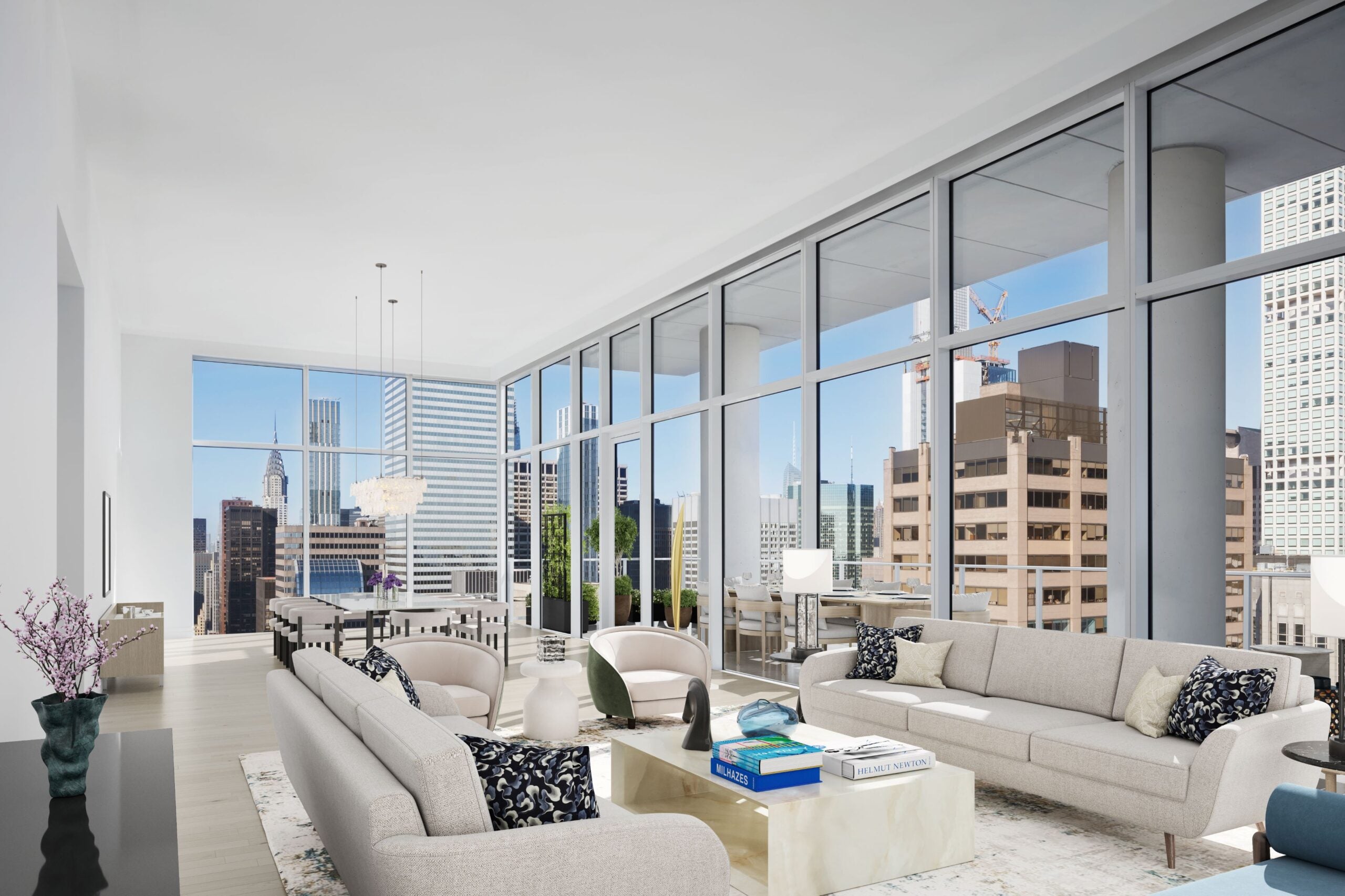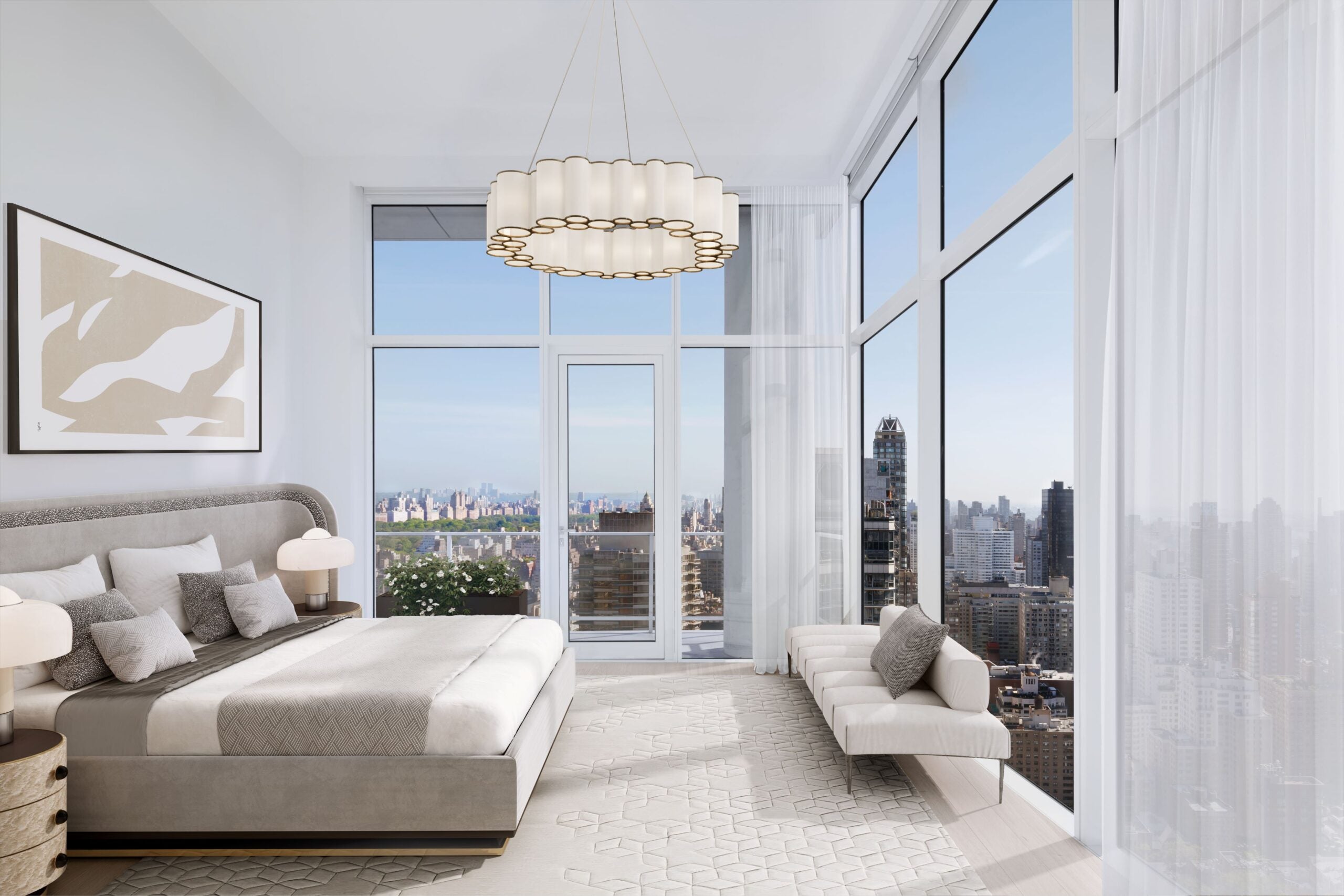 The ceilings measure 14 ft, a remarkable height for the concrete jungle. Perhaps more impressive is the spaces are column free throughout, an engineering feat courtesy of architecture firm CentraRuddy.
The Midtown penthouse features four bedrooms and four and a half bathrooms, rendering it the perfect space for both a family dwelling and for hosting guests in the city. And hosting is evidently a factor that the designers had in mind when curating this space; the kitchen opens up to the living and dining spaces and features a wonderful wine refrigerator.
Other amenities include Miele white glass kitchen appliances, alongside Italian white glass and aluminum trim cabinetry by Aran Cucine, Calacatta marble slap countertops, stylish and understated furnishings throughout the living spaces and bedrooms, and living and dining facilities upon the two outdoor terraces, too.
[See also: The Best Restaurants In New York]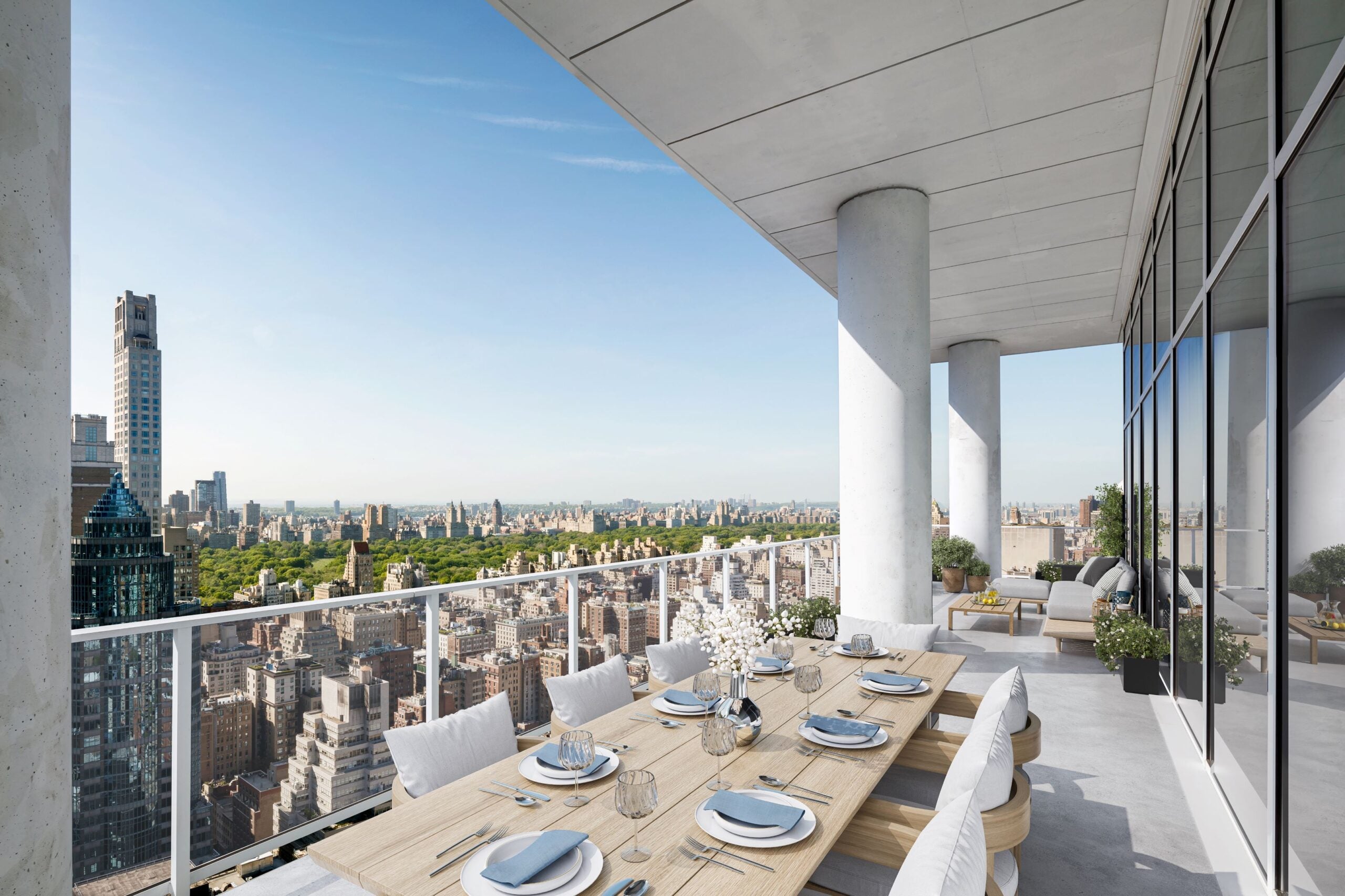 Owners of this Midtown penthouse will also have access to the building's fitness center and private dining room, which comes with a catering kitchen. A breezy stroll away from Central Park, this property is perfectly located for the ultimate Manhattan living experience, in which one doesn't even have to leave their home for some of the best views across the city.
$42,500,000. 200east59.com
[See also: Hamptons Mansion is Eco-Friendly Architectural Wizardry]